The HSBC World Elite Mastercard earns HSBC Rewards points and offers cardholders benefits including an annual $100 travel enhancement credit* and free Boingo Wifi membership.
For 2023, we selected this card as the Best Foreign Transaction Credit Card.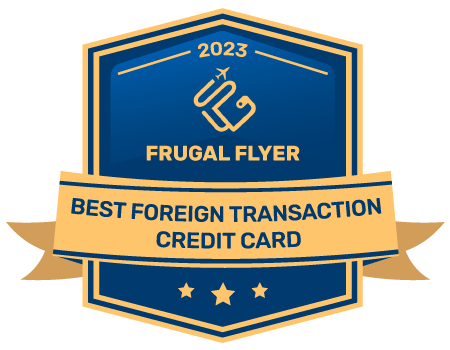 Check out our HSBC World Elite Mastercard review for more details.
Rewards Rates
The HSBC World Elite credit card earns HSBC Rewards points for all purchases made on the card:
6 HSBC Rewards points for every dollar spent on travel purchases (up to $50,000 per calendar year).
4 HSBC Rewards points for every dollar spent on gas, grocery, and drugstore purchases.
2 HSBC Rewards points for every dollar spent on all other purchases.
Redeeming HSBC Rewards
HSBC Rewards points can be redeemed for travel expenses, transferred to an airline loyalty program partner, a statement credit, gift cards, and merchandise.
The best value for your points is to redeem them for travel purchases at a rate of 200 HSBC Rewards points = $1 CAD.
Click to learn everything you need to know about the HSBC Rewards program.
Benefits
HSBC World Elite Mastercard holders receive an annual $100 Travel Enhancement credit which can be applied towards ancillary travel fees, such as seat selection fees and checked baggage fees.
Cardholders are able to redeem this credit by logging into their HSBC online account and clicking on "Redeem Your Points Here". From here, select the "Redeem Now" dropdown, and click on "Travel Enhancement Credit". Once on the travel enhancement credit screen, any eligible charges that you can apply the credit towards will appear.
This card has no foreign transaction fees, meaning that you will save 2.5% on all foreign currency transactions (whether made online or in-person).
Cardholders are eligible to enroll in Boingo to gain free internet access at over 1 million hotspots worldwide (including on WestJet flights).
Insurance Coverage
The HSBC World Elite credit card offers seven types of insurance coverage:
Worldwide emergency travel medical insurance
Baggage delay or loss coverage
Trip cancellation cancellation
Trip interruption and trip delay insurance
Rental car coverage
Extended warranty coverage
Price assurance
Refer to the HSBC World Elite insurance certificate for additional details, including terms and conditions for eligibility.
Other HSBC Rewards Cards You Might Consider