Traveling is expensive, there is no way around that. From flights to hotels to expenses at the actual destination, many save up for years to experience their dream vacation just once.
But what if I told you that experiencing business class flights, luxury hotels, and simply just paying less for travel was actually achievable by the average person? And that perhaps travel doesn't need to be that "once every few years" luxury it was in the past?
Enter the wonderful world of miles and points.
Miles and Points: The Best Way to Travel More and Pay Less
Loyalty programs exist in many different industries as a way to reward customer loyalty and purchases made with a specific company. For example, Air Canada Aeroplan rewards customers who fly on Air Canada and Star Alliance flights, Marriott Bonvoy rewards customers who stay at Marriott hotels, and Scene+ rewards customers who shop at Safeway and other Empire brands.
For participants of these loyalty programs, it may feel like a daunting task to earn enough points to make a meaningful redemption. Even earning 20,000 or so Aeroplan points, barely enough to redeem for a domestic or short-haul economy flight, is a grind for the average consumer when using organic earning methods, such as flying with Air Canada or making everyday purchases on an Aeroplan branded credit card.
This is where the true secret in miles and points comes in: learning how to maximize credit cards and loyalty programs.
One of the most basic concepts in miles and points are credit card 'welcome bonuses', which are large chunks of points offered by most banks in Canada when you sign up for a new card. They are an incentive to attract and retain new customers. For the average consumer, the amount of points you can get just for signing up for a new card is significantly higher than the amount you will get from spending on the card over time, even when maximizing your credit card spending.
Once you get these points, you can redeem them for things like flights, hotel stays, or purchases of your choice (depending on the type of points and loyalty programs involved). Choosing what to redeem for is where things get a bit more subjective and depend on your travel goals, which is why we liken redeeming points to an 'art' rather than a science.
But miles and points go much deeper than just welcome bonuses. Let's talk about all the different ways you can level up your travel.
How Can You Benefit?
There are two types of people who can benefit from miles and points: those who want to travel in greater comfort, and those who want to travel at lower expense. Oftentimes the two types overlap!
For those who want to travel more comfortably, miles and points can make flying in business class, such as Qatar Airways QSuites, and first class, such as Lufthansa First Class, an achievable goal while only needing to pay for taxes and fees. Luxury hotels become within reach, such as the Conrad Koh Samui or W Maldives, and can take your vacation to the next level. You can create opportunities to experience things you would have otherwise never been able to afford.
On the other hand, even if you don't have an interest in luxury flights or hotels, you can reduce the cost of travel to next to nothing by earning and redeeming miles and points.
Furthermore, just by holding certain credit cards, you can get valuable perks and benefits.
For example, by holding a credit card associated with a hotel brand, you can get yearly free stays at their properties or complimentary elite status, which confers benefits like free upgrades or breakfast.
Several credit cards in Canada come with complimentary access to airport lounges, which can make the airport experience that much less stressful (and also less sober, if that's your thing).
And further still, a small number of cards have no foreign exchange fees, which can make purchasing much cheaper than the typical 2.5% that most credit and debit cards charge for transactions in foreign countries.
Not to mention, other perks such as credit card travel insurance, or free checked baggage, can go a long way in saving on some of the smaller costs associated with traveling.
Hopefully, the above examples convince you that miles and points can completely redefine how you travel! You have the opportunity to pick and choose where you get value from, which is why we firmly believe that any Canadian who likes to travel and wants to save money can benefit from the knowledge of miles and points.
(For Skeptics) How Is Any of This Possible?
Banks use credit card offers as a way to acquire customers and compete against other banks. It's no surprise that they are looking to increase customer numbers and showcase growth to impress shareholders. Credit card welcome bonuses are an efficient way of doing just that.
Furthermore, banks know that over a customer's 'lifetime' they will make purchases that incur transaction costs at the merchant level, some of which are then passed back to the bank. A certain percentage of credit card users also rack up debt which pays an exponential return back to the bank in the form of (obscenely) high interest rates.
With this knowledge, the bank can calculate the average profit they make from their average credit card customer, and then assign a reasonable cost of acquiring said customer. Therefore, credit card welcome offers can be thought of as an upfront cost to acquire a net profit in the future, and banks are happy to do this.
It is your aim to be one of the customers who are below average in terms of profitability to the bank (although not necessarily unprofitable). That is to say, you want to derive the benefits that come with the card, without incurring the downsides. This is why we cannot understate the importance of good financial habits within this hobby and having the foresight to not put yourself in compromising financial positions.
If you currently have a lot of outstanding debt, we would recommend taking care of that before dipping into the world of miles and points. As well, please make sure you have a basic understanding of how credit cards work before you dive into this stuff.
With that out of the way, we'll now dive into the fundamentals of miles and points, which we break down into two basic components: earning (the 'science') and redeeming (the 'art').
The 'Science' of Earning Points
As we've already alluded to, earning miles and points doesn't require you to even step foot on a plane. There are a variety of ways to go about earning, however, two of the most effective methods revolve around credit cards: welcome bonuses and category spending.
Credit Card Welcome Bonuses
Credit Card welcome bonuses (also known as 'signup bonus' or 'welcome offer') are the bread and butter of a miles and points enthusiast. Choosing the right credit card offer and meeting the requirements of that offer can earn you a lion's share of miles/points.
But how do you choose the right offer? That's where things get scientific.
There are a variety of components that make a credit card welcome offer attractive, and that factor into both the net value you can accrue, and the ease with which you can earn the miles/points.
The numeric amount of the welcome bonus and the points 'currency' (eg. Aeroplan, Westjet dollars, Avios) is one glaringly obvious component. As you familiarize yourself with a given loyalty program, you will learn to recognize and associate a rough dollar value with that point currency. For example, I know that I can redeem Aeroplan points for roughly 2 cents per point at minimum when used for flight redemptions (and often much higher).
The other key component is something called the 'minimum spend', or 'minspend' for short. This is the total dollar amount of purchases you are required to make on the card over a given time span (typically 3 months) in order to be eligible for the welcome bonus. While not all cards have a minimum spend, the overwhelming majority of high-value cards do.
When you're just starting out, I would recommend choosing a card with a low (or even no) minimum spend that you can meet simply by putting everyday purchases on the card for several months. Things like rent, utilities, groceries, entertainment, etc. This is a good way to 'dip your toes in', so to speak.
However when you want to take your game to the next level, then you may need to dive into some alternative methods to meet minimum spends. Here is some additional reading on that front:
Aside from the welcome bonus and minimum spend, there are many other tangential factors that make a card offer more attractive, including things like purchase category earning rates, benefits of the card such as lounge access, whether the points expire, any fees associated with the card such as annual fee and whether the annual fee can be waived for the first year.
Also, know that fees can be offset by rebates – cash kickbacks you can get from certain websites for applying – and being approved – for credit cards.
As with most addictions, the first hit ('hard inquiry' in this case 😉) is just the beginning. With the number of financial institutions in Canada and the number of credit card products available, you can quickly rack up a large number of points with just a modicum of effort. This multiplies when you realize that some institutions will even allow you to hold multiples of the same credit card or apply for the same card more than once…
Credit Card Category Spending
Aside from welcome bonuses, you can also earn miles and points on your everyday purchases, a more 'traditional' method of accrual. However, even if this is a normal way to earn points, the savvy miles and points practitioner will do it in a way that maximizes return.
For example, average consumers get a credit card that earns them maybe 1-2% in cashback. This is a simple structure that is easy to understand, and you don't have to think about the type of purchases you are making.
On the other hand, a more intentioned consumer would figure out their largest expenditures, and then get the card that earns the highest rate on those purchases. For example, grocery purchases are an essential and typically large bill each month. By using cards like the Scotiabank Gold American Express, or the American Express Cobalt card, you can earn the equivalent of 5X or more in Scene+ or Membership Rewards, respectively, on both your grocery and restaurant purchases.
Related: Best Credit Cards for Grocery Purchases in Canada
In the world of miles and points, you would likely favor the American Express Cobalt card, knowing that the Membership Rewards currency is extremely versatile and can be transferred to programs like Aeroplan or Marriott Bonvoy and redeemed for significantly more than 1 cent per point.
Over the span of a year, your earnings through spending efficiently on the right card in different categories can definitely add up. While we still believe welcome bonuses trump all for the average consumer, category spending is definitely something that shouldn't be ignored if you want to maximize your miles and points.
Other Ways to Earn Points
There are a few lesser-known means of acquiring miles and points, outside of credit cards, that are worth mentioning.
Shopping Portals
Many people have heard of cashback sites like Rakuten (formerly known as ebates). These rebate sites reward consumers for clicking through their portal onwards to various online retailers, in the form of a percentage cash kickback.
What people might not know is that many airline rewards programs have these same types of portals, but reward the shopper with miles/points instead of cash.
While you shouldn't necessarily chase points through shopping, it can absolutely be worth browsing these sites before making any large purchase, and also keeping your eye out for promos where the "points-back" rate is elevated.
For example, it's not uncommon for the Aeroplan eStore to have up to 5-10X Aeroplan points per dollar spent with certain retailers, such as Lenovo. If you wait for the right time before buying say a $3,000 laptop, you could earn as much as 30,000 Aeroplan points, enough for a domestic business class flight!
Purchasing Miles and Points
Buying miles and points is an advanced and nuanced strategy. Generally, it should be avoided unless absolutely necessary. However, there are certain niche scenarios where it can be advantageous and economically sound to purchase miles and points.
For example:
When a massive discount promotion occurs
When you have a specific time-limited redemption in mind and need a few more points
When you need to prevent your points from expiring
When you're desperate for a tax write-off (partially joking on that one)
As a beginner, I wouldn't worry too much about this aspect of miles and points. In the future, we will write a more comprehensive guide to buying points including how to do it and when it makes sense.
Travel
Notice we've left travel, the most widely known way to earn miles/points, for last. While traveling is a tried-and-true way to earn, it's not the most effective compared to what we've mentioned above.
Nonetheless, if you are traveling with a particular airline, or staying at a particular hotel brand, you should absolutely make sure you have signed up for their free loyalty program and are earning points/miles.
Recording flights or stays can also contribute towards having elevated 'status' with the loyalty program, which can garner certain benefits to be taken advantage of during future travel.
The 'Art' of Redeeming Points
Once you've taken the time to earn a pile of miles or points, the next part of the process is to actually use those points towards a flight or hotel (we call this a 'redemption'). Understanding a good redemption and how to actually make that redemption is key, and also can be quite overwhelming given the plethora of options available.
A common fallacy that we see many people make is to redeem their hard-earned points for gift cards or merchandise. In fact, redeeming for gift cards or merchandise is often the worst possible redemption choice, as a result of the low value you get out of your points.
Instead, you want to focus on flight or hotel redemptions to get the most bang for your buck.
Redeem Miles for Flights
How Do I Book an Award Flight?
At the simplest level, redeeming miles for flights requires you to log in to the loyalty program where you hold a miles balance, click "book a flight" or "redeem miles", run a flight search, and go through the booking process.
However, you can imagine the award booking process requires a bit more thought and planning than that. There are many nuances to consider, such as:
Award seats tend to have restricted inventory, meaning you may not be able to always find the flight you want.
The pricing of award seats can be complex. Some airlines price award seats dynamically based on demand and other factors, while others use a fixed rate depending on distance, and others still use a combination of the two.
Miles can (thankfully) be redeemed not only for the flagship airline of the loyalty program but for flights on its partner airlines as well. For example, you can redeem Aeroplan miles on any Star Alliance flight.
There is no way to sugarcoat it; finding and making good flight redemptions is a complex art and requires a certain amount of expertise to get right.
To get you started, we strongly recommend reading our article on best practices when booking award flights, before making your first redemption.
Furthermore, there are several third-party tools that can help you with finding and booking award flights. Just to name a few:
Also consult our external resources page and keep your eyes open as tools for award searching is a space that changes rapidly.
Learning how to do an award search on each individual airline's website is a task in itself, which brings us to the next topic.
What Airline Should I Start With?
When it comes to specific airline loyalty programs in Canada, there are two programs you simply can't ignore:
Both are very prominent in the (relatively smaller) Canadian market, and are easy to earn miles in. I would recommend you focus on one as you start out, and the single best program for Canadians is definitely Aeroplan thanks to the variety of Aeroplan co-branded credit cards available for both individuals and small businesses.
As you get more familiar with miles and points, and perhaps depending on your travel tastes, there is utility in learning British Airways Avios as well, as this currency is easily earned and can be used for flights around the world and has several 'sweet spots'.
Try not to get overwhelmed. There are many ins-and-outs with all loyalty programs, and it can be tough to wrap your head around everything there is to learn. The more reading you do, the more you will understand the ins and outs of the various frequent flyer programs, and the better redemptions you will make!
Redeem Points for Hotel Stays
Similar to flight redemptions, redeeming points for a hotel stay is an excellent way to cut vacation costs, experience a "better than you might typically pay for" hotel, or both. The hotel programs we like the most are:
Of these, Marriott Bonvoy is definitely the most accessible to Canadians.
All of these hotel loyalty programs provide members with the opportunity to redeem their respective points for stays at their properties around the world. Coupled with the ability to easily earn hotel loyalty program points from credit cards, you can wipe a significant chunk of cost from your vacation with a strategic hotel redemption.
Even better, many credit cards, such as the American Express Marriott Bonvoy card, offer annual free night certificates simply for having the card, making these credit cards worth keeping year-over-year.
Credit cards can also open up expedited paths to earn 'elite status' with hotel loyalty programs, for example:
Having these statuses can amplify your travel experience even further, from free breakfast all the way to complimentary suite upgrades, and more.
Redeem Credit Card Points for … Anything?
Miles and points associated with airline and hotel loyalty programs are great, but they do restrict you to redeeming within that given program.
There also exist point currencies associated with banks and credit card companies which are not directly associated with a specific airline or hotel but can be used to flexibly book different types of travel. Furthermore, some types of points can actually be converted directly to airline or hotel programs.
Canadian credit card-based rewards programs which are transferable, include:
The conversion rates of these points currencies to their various transfer partners are shown in the table below.
| Transfer Partner | | | |
| --- | --- | --- | --- |
| Air Canada Aeroplan | 1:1 | | |
| Air France KLM Flying Blue | 4:3 | | |
| American Airlines | | 10:7 | |
| British Airways Avios | 1:1 | 1:1 | 25:10 |
| Cathay Pacific Asia Miles | 4:3 | 1:1 | 25:8 |
| Delta SkyMiles | 4:3 | | |
| Etihad Guest | 4:3 | | |
| Singapore KrisFlyer | | | 25:9 |
| WestJet Rewards | | 100:1 | |
| Marriott Bonvoy | 5:6 | | |
| Hilton Honors | 1:1 | | |
Through these different transfer partners, transferable points currencies in Canada give you a plethora of options for redemption. Amex Membership Rewards have the most transfer partners and remain perhaps the single most valuable points currency in Canada (and among the top in the USA as well).
Meanwhile, credit card-based rewards programs which are not directly transferable include:
When holding points in one of these programs, you will typically redeem either through a program-specific travel portal (which works similarly to Expedia), or by making a travel purchase directly with the credit card and then retrospectively applying the points to offset the purchase.
Interestingly, it's worth noting that some of these programs also open up the option to redeem points into cash at a favorable travel rate, using something called the refundable hotel trick.
What Should You Do Next?
If you find the concept of miles and points interesting, you might wonder, where do I even start? There is no one size fits all solution; consider this a choose-your-own path adventure.
You could look into the various loyalty programs to understand those more, and perhaps you might find one that you are most interested in earning points in. Aeroplan is a good one to start with as it's used by most Canadians and serves the most international destinations. Alternatively, you might want to take a look at all of the credit cards available in Canada and compare their welcome offers and benefits. Even better, you could learn more about how you can get started with travel credit cards.
Another strategy we like to recommend for people just getting into this hobby is to think about a travel destination you want to visit in the next two years and work your way backward. Using the resources on our website and others, determine what flight(s) you would need and the points required, and then the most effective way to earn those points (ie. which card or cards do you need to sign up for). At that point, you have an action plan, and at the end of it, you will have gone through the entire process of applying, earning, redeeming, and best of all, traveling.
No matter where you start, a major key to this craft is staying curious and hungry for knowledge. There is a lot of free information out there (but also a lot that is hidden). Here are some additional sources to further your points education:
The points landscape is subject to rapid change. Like any hobby, you need to dedicate a certain amount of time each week to get good at this. All I promise is that the returns of your efforts will be exponential!
Next Steps: From Beginner to Advanced
By now I'm sure we've convinced you that miles and points are like ogres onions. There are several layers of incremental difficulty and it takes effort to peel them all back. After you've signed up for your first card and made your first redemption, you've peeled back the first layer.
But there are always more avenues to be explored and methods to master to level up your travel further.
For example, as you get deeper into the hobby, you'll want to start signing up for more cards, at a faster rate. For that, you'll need to get good at juggling multiple credit cards (hope you like spreadsheets), and balancing your credit score in terms of hard inquiries.
More cards means more required spends. That means learning and practicing manufactured spending may be required.
Attending local in-person meetups is another activity we strongly recommend for miles and points people looking to move from beginner to intermediate to advanced. It is one of the best ways to advance your knowledge quickly. Besides, there is a lot of knowledge shared at these events that you won't find online.
Consider joining our newsletter to stay up to date on any future local meetups hosted by Frugal Flyer.
Get insider news, post digests, and exclusive offers direct to your inbox.
Finally, you may find you've exhausted (or mastered) the Canadian market, or desire redemptions only possible via American miles and points programs. In that case, you'll be pleased to learn that it is possible for Canadians to hold US credit cards.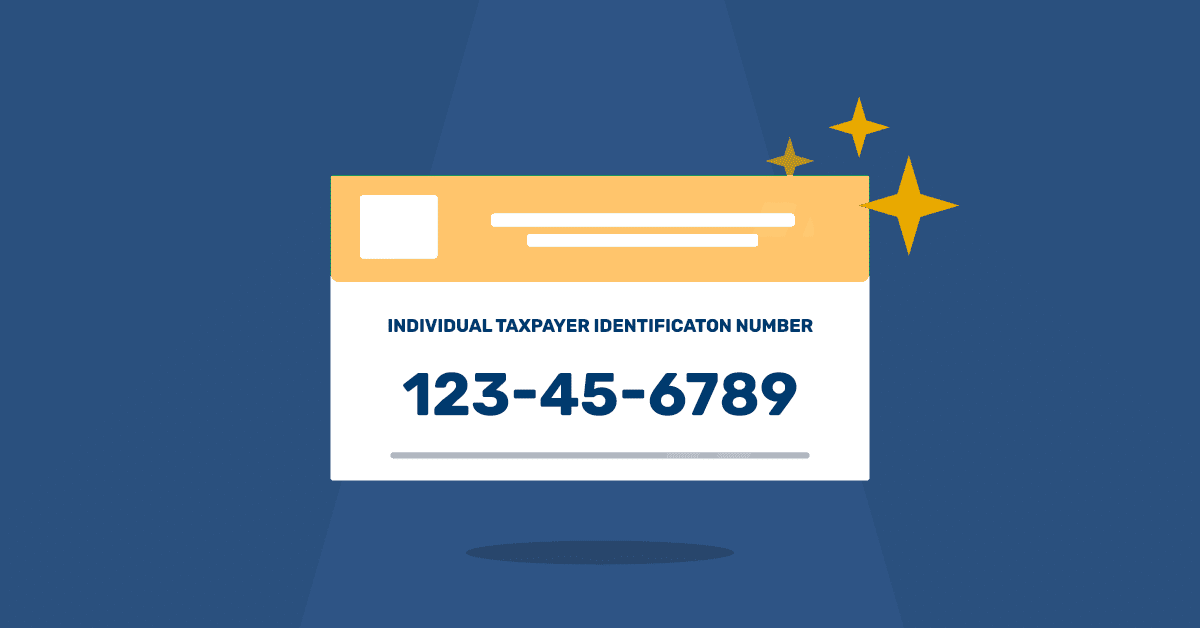 By going through our Guide: US Credit Cards for Canadians, you will learn all the steps to entering the US market, from applying for your first US credit card via Nova Credit, to getting an ITIN, to applying for your first Chase Business credit card, and beyond!  
The US credit card market opens up an entirely new (and expansive) avenue for miles and points and has personally revolutionized the way we travel.
Frequently Asked Questions
This is one of the most common myths, and it makes sense, as it goes against traditional financial habits. Most people hold one or two credit cards throughout their lifetime and are loyal to the same financial institution. Applying for a new credit card may have a temporary negative impact on your credit score in the form of a hard inquiry, however, this small impact is temporary and short-lived.

On the other hand, there are long-term benefits that will result in a net positive impact. In the long term, holding additional lines of credit with additional credit limits can actually benefit your credit score as it lowers your utilization. Holistically, many individuals report their credit score going up even though they are signing up for new credit cards.

Ultimately as long as you don't have debt and pay off your statement in full every month, you will maintain a very good credit score.
Financial institutions are always looking to acquire new customers to grow their business and to (hopefully) make money off of fees and interest rates. The welcome bonuses are simply a cost of customer acquisition that they are willing to pay, in hopes they will make more money off that customer down the road.
The definition of what would be considered a business is loose. Have you resold items on Facebook Marketplace? Mowed lawns for cash? Dogsit for your family or friends? All of these would be considered a business and can be referenced on your credit card application.

If you have any income that would be classified as a business, you are eligible to apply for a small business credit card as a sole proprietor. Learn more about how you can apply for business credit cards in Canada.
Absolutely. You are able to hold as many credit cards as you wish, provided a financial institution will extend the credit to you. Similarly, if you are deemed eligible to receive a welcome bonus (per the credit card's terms and conditions), there is no legal issue in accepting that bonus, or even the bonus from multiple credit cards at the same time.