Aeroplan is easily the most well-known and utilized travel rewards and loyalty program in Canada. Aeroplan points are relatively easy to earn as many credit card companies offer Aeroplan points as a welcome bonus.
As an Aeroplan member, Aeroplan credit cards and welcome bonuses will often be where you earn the majority of your points. However, there are more ways to accelerate your points earning capacity. One of them is the Aeroplan eStore, a points-back portal that is a great tool to increase the rate at which you earn Aeroplan points.
What is the Aeroplan eStore?
The Aeroplan eStore is a points-back portal that has partnered with a comprehensive list of retailers to give you points back for your online purchases.
Similar to other rebate portals, such as Air Miles Shops, members can log into their Aeroplan account prior to making a purchase at an associated retailer, you will earn points at a base rate of 1 Aeroplan point per dollar spent (pre-tax and shipping fees).
At the time of writing, the eStore is partnered with 196 different retailers. Included in this list of retailers are well-known names such as Amazon, Apple, Lenovo, and Indigo, to name a few.
The eStore also provides the opportunity to redeem your points for merchandise and gift cards. This presents a terrible value proposition for your hard-earned points, so I highly advise against using your points in this manner.
How to Use the Aeroplan eStore
To earn Aeroplan points for your online purchases, visit Aeroplan eStore and log in via the button in the top right.
Once you are logged in, there are two ways to find retailers. You can either search for a specific retailer in the search bar at the top, or you can click the "Retailers" button to view all available retail partners (and their points earning rates) at once. From there, you are set to earn Aeroplan points on every purchase.
Some best practices that I would recommend following to ensure you receive your points include:
Ensure that you do not have an ad blocker running in your browser or on your network; this is the most common error people make as an ad blocker can seriously impact purchase tracking.
Open a fresh browser session – It is a personal preference, but I like using Microsoft Edge which I have customized for eStore usage (by turning off tracking prevention in the privacy settings).
Do not add any items to your cart before visiting the retailer's site through the Aeroplan eStore link – all items need to be added during the session that you clicked through to ensure proper tracking.
Complete the transaction once you are on the retailer's website – if you can't complete it then, start the process again later.
Always keep a record of the points you are expecting to receive and the date you made the purchase – this may be as simple as keeping an email record of the purchase and watching the order status page on the eStore. Alternatively, you might want to create an Excel spreadsheet to keep track of your many purchases.
Events & Promotions
The eStore is known for running generous promotions throughout the year. Often tied to various holidays such as Black Friday and back to school, these events see specific retailers increase their multiplier, meaning Aeroplan members can earn even more points. If you have a big purchase coming up, it can be worth it to wait for one of these events since the earnings can be substantial.
The highest multiplier I've seen is 10X Aeroplan miles, which is an incredible return on your eStore purchases. If you couple that with the eStore points earning boost as a result of Aeroplan status (as mentioned below), it gets even better. This can become a very lucrative way to earn a large number of points quickly for purchases that you were already planning to make.
For example, for boxing week, the Aeroplan eStore is running a promotion that offers up to 5x points on specific retailers.
For the purpose of this promotion, let's take a look at the Amazon.ca page on the eStore. With the existing promotion, Aeroplan members can earn 3X points, which is a great rate for Amazon since they have everything you could ever need.
However, as a result of its wide catalog, Amazon has also curated a list of categories on which you are eligible to earn points on. Per the terms and conditions, this means that if you were shopping on amazon.ca and completed any purchases on products that fall outside of these categories, you would not earn Aeroplan points.
As such, it is always important to review these details in advance of making a purchase on the eStore to see if any terms apply and to ensure you are indeed eligible to receive points for your purchase.
The Aeroplan eStore has also gotten creative with some recent promotions. During Black Friday, customers were awarded an additional 5X back in points if they used an Aeroplan credit card for their purchase. It is always worth checking to see if anything special is happening on the eStore before making your purchase!
Air Canada Status Benefits
Aeroplan elite status comes with many perks, both in the air and on the ground. If you hold any status with Aeroplan, you will earn an additional two bonus points per dollar spent. This applies to all retailers on the eStore. When coupled with a significant multiplier promotion on a retailer, this can result in a significant return on your spending.
If you hold any level of status with Aeroplan, when the points for a completed transaction are posted to your account, the two bonus points per dollar spent will show as a separate line item.
Tracking Purchases
Once you are logged in to the eStore, if you click on your name in the top right-hand corner, there is an option in the dropdown menu for "Order History".
Once you complete an order, it will eventually show up in your order history with a status of pending. This can take anywhere from 24 hours to multiple days, depending on the retailer and how they report their sales to Aeroplan. Don't panic if your purchase does not show up immediately; instead, ensure you are keeping proof of your purchase in case you need to submit a missing miles request.
Once the retailer has confirmed the purchase, the status will change from pending to the number of points earned on the order. This confirmation process can take anywhere from a few days to a couple of months, so be patient.
Being able to easily track your purchases is a great feature of the eStore since it makes it simpler to ensure that you are accurately receiving points for your online shopping.
Missing Aeroplan Points
If you make a purchase and you haven't received the points 10 weeks after the item has shipped, you are eligible to submit a missing points claim. In order to do so, you can visit the Aeroplan eStore missing points page to initiate an inquiry.
When filling out the form, you will be asked for various order details such as an order number, the price, and the total amount of points expected. Depending on the size of the purchase, an eStore representative may reach out to you after submission for verification of an invoice or receipt.
Once the purchase has been verified that it is indeed valid, the miles will be deposited to your account shortly thereafter.
Conclusion
Aeroplan is arguably one of the best loyalty programs in Canada. When coupled with the rewards you can earn from Aeroplan credit card offers and welcome bonuses, the eStore is a great way to further increase your Aeroplan balance for your next flight redemption. It is worth it to check the eStore regularly to watch for any promotions and increased points-back events, particularly around holidays.
As always, we recommend checking multiple portals before making a purchase to ensure you are getting the best return on your online purchases.
Frequently Asked Questions
What is the Aeroplan eStore?

The Aeroplan eStore is a points-back portal that rewards you for shopping online. Through partnerships with retailers, Aeroplan is able to provide you with a rebate on your purchase in the form of Aeroplan points.

How long do Aeroplan eStore points take to show up?

The time it takes for the points to show up in your account varies per retailer. Some retailers will post the points quickly, while for others it can take upwards of 2-3 months. If your order shows up under the "Order History" tab, the points will be posted to your account eventually.

What happens if I haven't received Aeroplan points for my purchase?

If 10 weeks have passed since your order shipped and you have yet to receive your points, you are eligible to submit a missing points claim. Log into your Aeroplan account and follow the instructions here.

Is the Aeroplan eStore the best rebate portal to use for my purchase?

Our advice is to always review multiple portals before making a purchase, such as Air Miles Shops and Rakuten. There is no best portal for every purchase since they all run promotions and multipliers at different times. However, if you are only interested in collecting Aeroplan points, then it is completely fine to use the Aeroplan eStore for all of your purchases.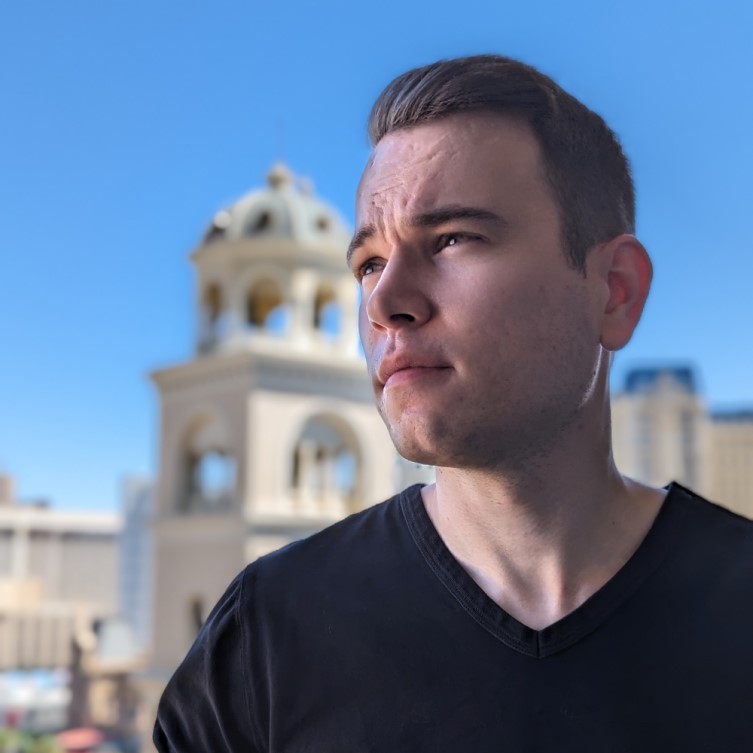 Josh has been involved in the miles and points game since 2015 but has scaled up his knowledge and points earning potential in recent years. With a consistent attitude of "min-maxing" in many aspects of his life, Josh has transferred this mindset over to the miles and points game. Always looking for the next big opportunity, he aims to share content on a variety of topics including his travels, miles and points, and most importantly, how to get the most out of your credit cards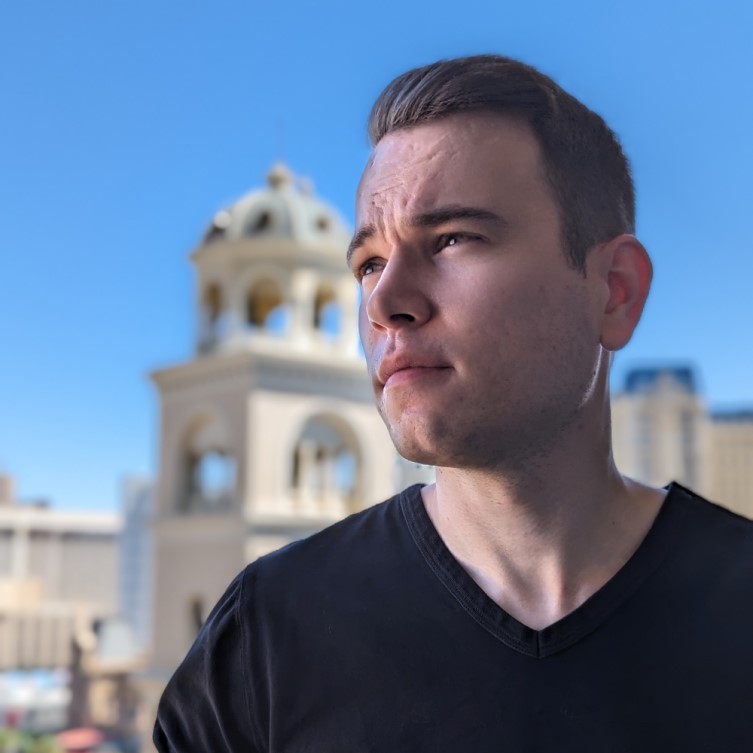 Latest posts by Josh Bandura (see all)