Air Miles Shops: A Comprehensive Guide
The Air Miles rewards program is one of the most well-known and recognized points rewards programs in Canada. Air Miles are mainly earned through shopping at partnered retailers and Air Miles credit cards, such as the BMO Air Miles Mastercard.
But there is another method to earn bonus miles that can be quite lucrative: Air Miles Shops.
What is Air Miles Shops?
Air Miles Shops is a miles-back online shopping portal where you can earn Air Miles for shopping at many online stores. Similar to other cash back and miles-back portals, retailers have partnered with Air Miles to incentivize customers for shopping online at their stores while earning rewards on their purchases.
By logging into your Air Miles account and clicking through to over 250 air miles partners on the portal, you are able to collect Air Miles at various rates for your online purchases. The typical earning rate is 1 air mile per $20 spent pre-tax and shipping fees, which works out to be roughly 0.5% return on spend.
With over 250 Air Miles partners on the portal, there are many big names that are available to earn miles on, such as Amazon, Apple, Lenovo, Sephora, and Simons. The Air Miles program has been quite consistent in adding new retailers so it is worth checking every so often to see if any new retailers have been added.
Air miles earned from this portal count towards obtaining Air Miles Onyx status.
How to use Air Miles Shops
In order to use earn Air Miles for your online purchases, all you need to do is log in with your Air Miles collector account number and PIN at airmilesshops.ca.
Once logged in, you can either search for specific shops via the search bar at the top of the window, or you can browse categories such as apparel, electronics, and travel via the drop-down menu on the left-hand side.
Once you find the retailer you are looking for, hover over the entry and click "Store Info". This screen will show you the earning rate, any bonus multipliers, and the end date for any current increased multipliers as seen on this Amazon.ca listing which has a bonus offer of 3x the miles:
From here, you can simply click on "Shop Now" to visit the retailer's online store, make your purchase, and you will be on your way to some easy Air Miles!
There are some best practices for making a purchase that must be followed to give you the highest chance of receiving your Air Miles as expected:
Ensure that you do not have an ad blocker running in your browser or on your network
Open a fresh browser session – I have found the most consistency using Microsoft Edge in which I have turned off tracking prevention in the settings
Do not add any items to your cart before visiting the retailer's site through the Air Miles Shops link – all items need to be added during the session which you clicked through to ensure proper tracking
Fully complete the transaction once you click through – don't walk away and finish it a few hours later
Always keep a record of the miles you are expecting to receive and the date you made the purchase – this may as simple as keeping an email record of the purchase and making a note in your phone calendar 60 days from the day of purchase
Additionally, before you click through to a retailer's site on the portal, it is important to quickly review any exclusions or additional terms on their store info page. Typically these terms may include items that you are not eligible to earn Air Miles on. Gift cards are often excluded from these promotions for most retailers. For example, Apple often has excluded items from their promos:
As you can see above, listed in the terms and conditions are many items that are excluded from receiving bonus Air Miles through a recent Apple promotion. Additionally, there is a quantity limit on certain items, such as only being eligible to earn Air Miles rewards on two iPhones within 30 days. Always check to see if any terms apply before you make your purchase.
Events & Promotions
Air Miles Shops runs events and promotions throughout the year in which they increase the miles earned multiplier for specific retailers, or site-wide. Historically, these promotions tend to happen around holidays and life events such as Christmas, Black Friday, and back to school and will greatly improve your ability to earn even more miles.
For example, the week leading up to Black Friday we saw a site-wide bonus of 15x Air Miles:
Even better, for Black Friday weekend, we saw a record-high site-wide bonus of 20x Air Miles:
These are some stellar offers around a time of year when you are already most likely going to be making some sizable purchases. In particular, 20x Air Miles is the highest multiplier I have ever seen and it is incredibly rare, so I definitely recommend taking advantage to earn a plethora of bonus miles.
The earnings rate with these promotions on a $1000 purchase are:
$1000 / 20 = 50 base miles * 15 = 750 miles = ~$78.94 in air miles (a 7.9% return)
$1000 / 20 = 50 base miles * 20 = 1000 miles = $95 in air miles (a 9.5% return)
Pretty fantastic for simply remembering to log in and click a few boxes before making a purchase you were already going to make. But wait, it can get even better: the site-wide bonus stacks with the retailer-specific bonus. Let's look at Simons during the 15x Air Miles event cited above:
On the retailer-specific page, it shows that Simons earns 5x Air Miles until November 24th. The 15x Air Miles site-wide event also runs until November 24th.
These two multipliers are both applied to your $1000 purchase as follows:
$1000 / 20 = 50 base miles * 15 = 750 miles = ~$78.94 in cash miles (a 7.9% return)
$1000 / 20 = 50 base miles * 5 = 250 miles = $26.31 in cash miles (a 2.6% return)
Once we add both of those together we end up with an earned 1000 bonus miles, which is a 9.5% return on our spend, similar to when it is a 20x Air Miles event like we saw on Black Friday.
When you shop within the portal during an event where multiple multipliers apply, two different transactions will show on your Air Miles statement as below:
How to Request Missing Air Miles
Cash back and miles-back portals are not perfect when it comes to tracking, and Air Miles Shops is no different. Fortunately, there are processes in place that can assist you in obtaining the reward miles that you should have earned.
It is important to note that you must wait 60 days from the transaction date to give the Air Miles the opportunity to post. Once the 60 days have passed, and you still haven't received your miles, you are now eligible to submit a missing miles request. The process is different depending on the number of miles you are missing:
Missing less than 25 Air Miles: Send an email to [email protected] with your Collector Number and the number of Miles missing.
Missing between 25 and 200 Air Miles: Complete a Missing Miles inquiry form and email it to missingmiles@airmiles.ca. You will most likely be asked to provide proof of purchase, most often a receipt or invoice.
Missing more than 200 Air Miles: Please speak directly with a Customer Care Ambassador through Chat. You will need to provide an invoice or receipt as proof of purchase.
I've had to go through the missing miles process before and it is relatively smooth. When and if you are asked to provide a receipt, a PDF or email proof of your invoice will suffice. The rep that I was communicating with was very helpful and was able to post the missing miles to my Air Miles balance shortly after verifying that the purchase was valid.
Conclusion
While Air Miles credit cards and their associated welcome bonuses are the best way to accrue miles quickly, Air Miles Shops provide another avenue to earn extra reward miles on your usual online purchases. Keep an eye out around the holidays for strong multipliers that you can stack with retailer bonuses to continue building your Air Miles rewards balance within the loyalty program.
As always, take a look at other online shopping portals too, such as the Aeroplan eStore, to ensure you are maximizing your return on your online purchases.
Frequently Asked Questions
What is Air Miles Shops?

Air Miles Shops is an online miles-back shopping portal where you can earn Air Miles at over 250 online retailers. Air Miles are earned at a rate of 1 mile per $20 spent before tax and shipping.

Does Air Miles Shops offer the best return on my online spend?

This will always be situational. We recommend checking against other cash back and miles-back portals, such as Rakuten Canada and Aeroplan eStore, when making an online purchase. This quick check will ensure you are getting the best return on your spend.

Are there ever increased earning rates on Air Miles Shops?

Increased Air Miles earning rates often occur at various times throughout the year (up to 20x Air Miles). These limited-time increased earning rates tend to show up around holidays or life events, such as Black Friday or back to school.

How long does it take to receive miles from a purchase?

At the absolute longest, your Air Miles should post to your account within 60 days. Most of the time, miles will post quicker than that.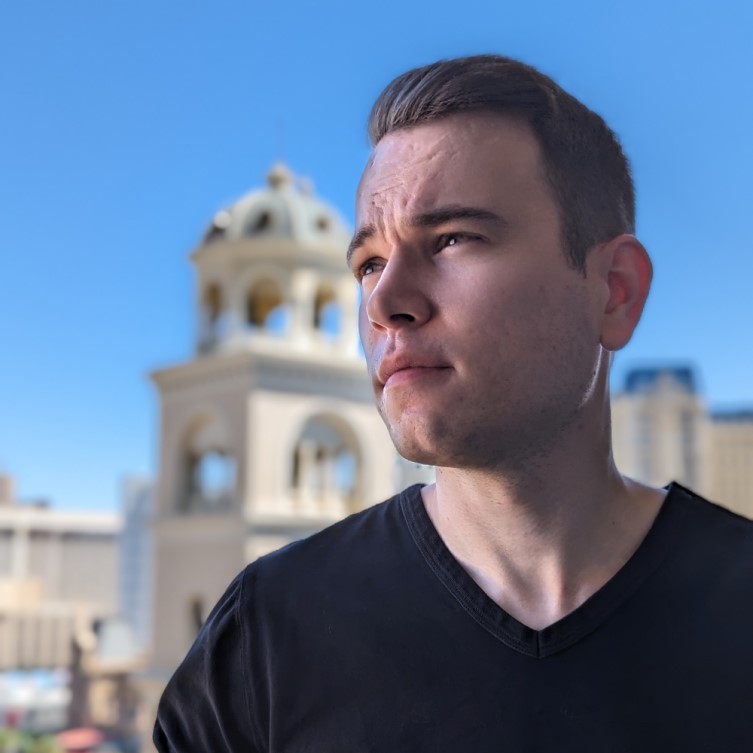 Josh has been involved in the miles and points game since 2015 but has scaled up his knowledge and points earning potential in recent years. With a consistent attitude of "min-maxing" in many aspects of his life, Josh has transferred this mindset over to the miles and points game. Always looking for the next big opportunity, he aims to share content on a variety of topics including his travels, miles and points, and most importantly, how to get the most out of your credit cards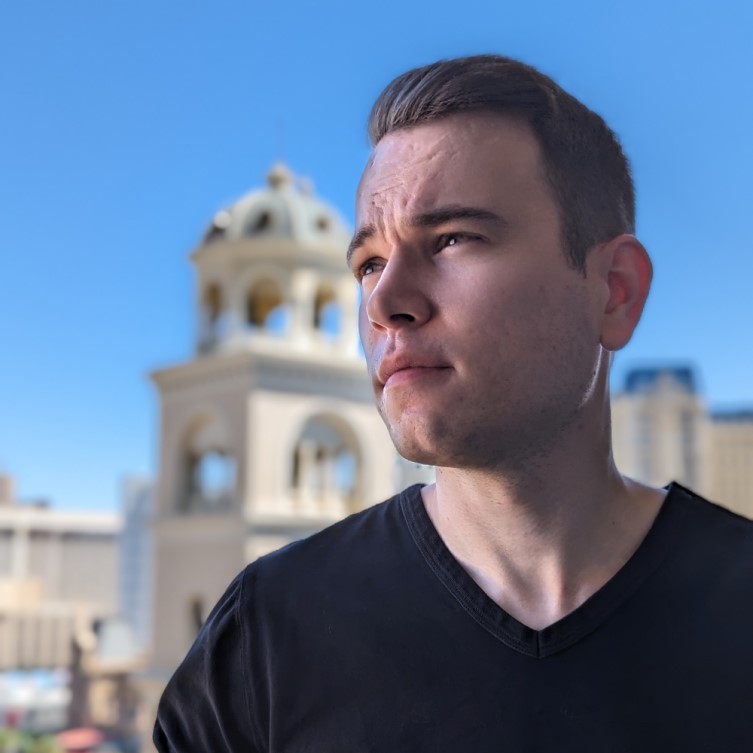 Latest posts by Josh Bandura (see all)