BMO Air Miles Credit Cards & Earning Cash Miles
I'm a massive fan of building up my balances for various airline and hotel rewards programs to be able to travel around the world on a budget. Being able to splurge on travel and experience moments that I would otherwise be unable to afford is a fantastic feeling.
On the other hand, what about utilizing points to minimize expenses in everyday life? There is something to be said for the little savings in life, such as saving a few dollars on groceries or getting a free tank of gas. What if I told you we could amplify those savings with some crafty credit card applications coupled with a stronger understanding of a rewards program?
Enter the BMO Air Miles Mastercards and the Air Miles rewards program.
BMO Air Miles Mastercards
The branded BMO Air Miles Mastercards are the quickest ways to collect Air Miles to increase your cash or dream miles balance. These cards have significant welcome bonuses with a reasonable minimum spend requirement.
There are two personal credit cards within the BMO Air Miles MasterCard lineup:
BMO Air Miles World Elite Mastercard: 3000 Air Miles upon $3000 spend in the first 3 months; first year annual fee free; $80k personal or $150k household minimum income
BMO Air Miles Mastercard: 1500 Air Miles upon $1000 spend in the first 3 months; $0 annual fee; $15k personal or household minimum income
If your personal or household income allows it, it makes more sense to only ever apply for the World Elite version since the bonus miles offered as part of the welcome bonus is twice as good as the normal version of the card.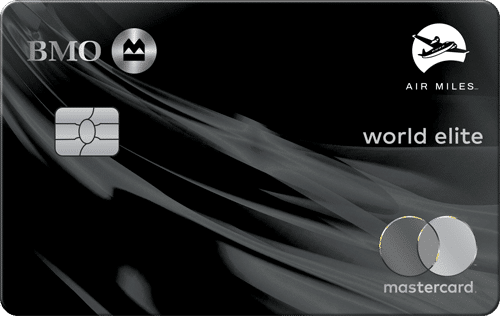 Apply Now
Learn More
Click Apply Now to earn $0 in FlyerFunds upon approval.
BMO AIR MILES World Elite
The BMO Air Miles World Elite Mastercard earns Air Miles and provides cardholders with the opportunity to earn 3x Air Miles on all purchases made at Air Miles partners.
BONUS
2,000 AIR MILES
MINSPEND
$3,000
ANNUAL FEE
$120 (FYF)
FOREX FEES
Yes
EXPIRY
May 31, 2024
One of the best things about the BMO Air Miles MasterCards is that you can hold multiple of them at once. While the terms and conditions are worded as such that you will not get the bonus if you already hold the card, these terms are not automatically enforced. I've only once had a BMO rep question why I held multiple Air Miles World Elite Mastercards when I called in to cancel; since then, I have learned that you can cancel BMO credit cards online through a secure message.
As always with credit card rewards, if you have a willingness to push the boundaries and try new approaches you might be surprised as to what you can get away with.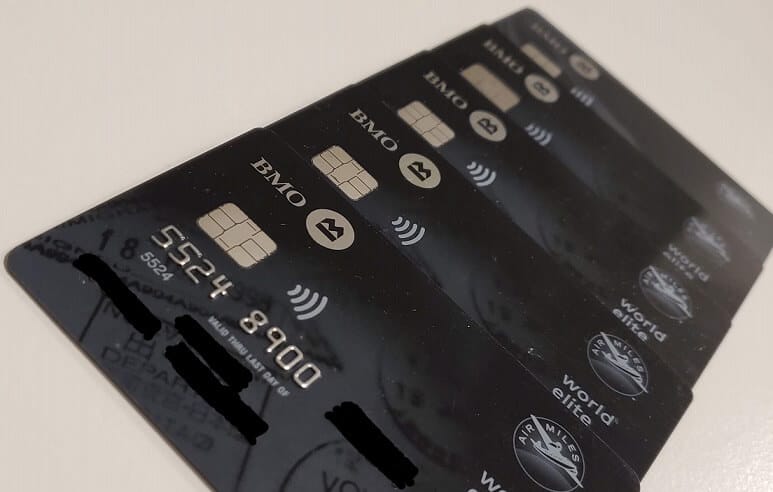 Working through multiple BMO Air Miles MasterCards will also grant you Air Miles Onyx status quite quickly as it only requires earning 6000 Air Miles within a calendar year. Onyx comes with a few perks but is not a game-changer within the Air Miles rewards program. If anything, the best part is flexing on soccer moms with the black Air Miles card at check-out.
Dream Miles vs Cash Miles
When you set up an Air Miles collectors account, you need to choose a percentage split of dream miles vs cash miles. This percentage split can be updated at any time, however, it does take 24 hours to "take effect" so changes are not immediate.

Air Miles dream miles can be used for travel rewards, such as flights and car rentals, in addition to merchandise-related purchases. Dream miles are not redeemed at a specific cent per mile ratio; how many Air Miles for your flight is determined by the routing and seating class. Air Miles recently modified their flight redemption charts and things are not looking great for the program. The typical redemption rate for merch as well is far from stellar.
In my eyes, there are enough alternative opportunities and programs in Canada to earn a sufficient amount of airline points, such as Aeroplan. For that reason, I do not recommend focusing on dream miles as the value usually is not there compared to what you can extract from other programs. The exception is that there are some interesting uses for dream miles through the Personal Shopper if you have Onyx Air Miles status.
On the other hand, cash miles can be redeemed at a number of partners at the rate of 95 cash miles = $10 CAD. This means that the 3000 Air Mile bonus on the World Elite card is worth roughly ~$310 and the 1500 Air Mile bonus on the normal card is worth around ~$157.
The participating stores that you can spend cash miles at include Sobeys grocery stores and liquor stores, Shell, and Staples among others. While they may seem boring on the surface, they are consistent and can provide a strong avenue to cutting your monthly expenses.
The final sticking point to be aware of is that you cannot convert dream miles to cash miles and vice versa. Once you have earned miles within a specific category, those rewards miles are locked in that bucket until used.
When it comes to selecting dream miles vs cash miles, I find the greatest value in the Air Miles program is selecting 100% towards cash miles and not even thinking about using them for travel.
Utilizing Air Miles Cash Rewards
Air Miles cash rewards are all about reducing your everyday expenses so you can save, invest, or blow that money on something else. While not as extravagant as say a first-class flight across the Pacific, there is something to be said for saving on your liquor, grocery, and gas bills.
For many of us in Canada, Sobeys and Safeway Liquor are both accessible and reasonably priced. For those in Ontario, unfortunately, Air Miles has severed their relationship with the LCBO and they are now linked with Aeroplan.
One of my favourite ways to utilize my Air Miles reward miles is to spend them on liquor for events or even just for building out the bar at my house. There is something incredibly satisfying about having a $200 bill come out to a few dollars and change.
Sobeys liquor also runs promotions like the one below quite frequently; if you are planning on redeeming a large number of cash miles for a stash of liquor, it is worth waiting for one of these events to receive some Air Miles back to use for even more liquor.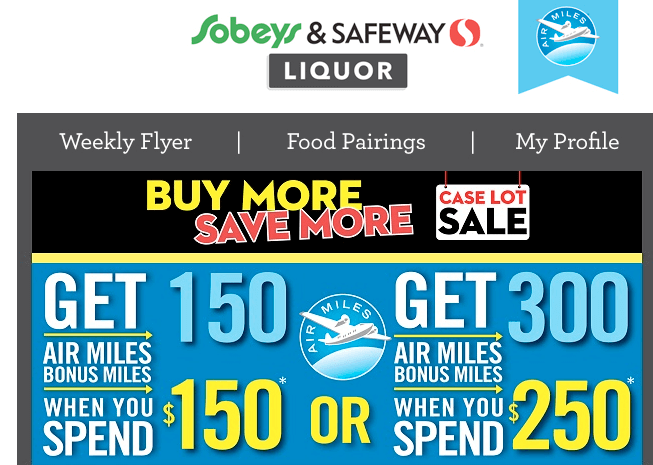 While I am currently still working through my stack of Chevron gift cards from a recent CIBC Aventura promo, you can also redeem air miles at Shell during your transaction at the pump terminal. Simply enter your card when prompted and select how many cash miles you want to apply towards your bill (in increments of $10).
A few other redemption opportunities that I find useful are utilizing cash miles at Staples for electronics and home office supplies or shopping at Hudson's Bay for anything fashion or home-related. Cash miles can only be redeemed in person for Staples, but you are able to redeem cash miles for online Hudson's Bay purchases through eVouchers.
These are just a few examples of how you can redeem your cash miles at participating Air Miles partners; a full list of partners (some of which may be province-specific) can be found here.
Conclusion
Air Miles can be a great alternative points currency to earn when you are in between earning the welcome bonus on other credit cards. They can be earned through credit card welcome bonuses, shopping at partnered retailers, and online shopping at Air Miles Shops.
While I recommend 100% Air Miles cash rewards as the best avenue to pursue for the ease of their use (in most situations), there could be a case made for your particular situation to explore a dream miles vs cash miles split.
Personally, I've recently moved to a 50% cash miles and 50% dream miles split to start building up some dream miles balance to redeem for Universal Orlando tickets via the Onyx personal shopper service. Redeeming Air Miles for attraction tickets is one of the situations that I can justify earning dream miles for, but after I make this redemption I plan on switching back to 100% cash miles.
As with anything points-and-miles related, before you start earning you should always have a plan as to how you want to utilize your points to get the most out of them.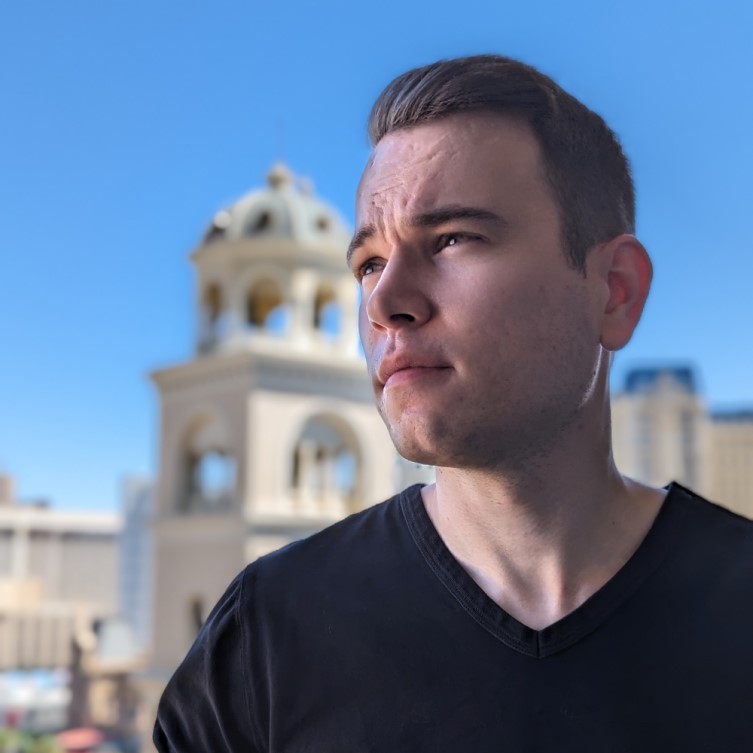 Josh has been involved in the miles and points game since 2015 but has scaled up his knowledge and points earning potential in recent years. With a consistent attitude of "min-maxing" in many aspects of his life, Josh has transferred this mindset over to the miles and points game. Always looking for the next big opportunity, he aims to share content on a variety of topics including his travels, miles and points, and most importantly, how to get the most out of your credit cards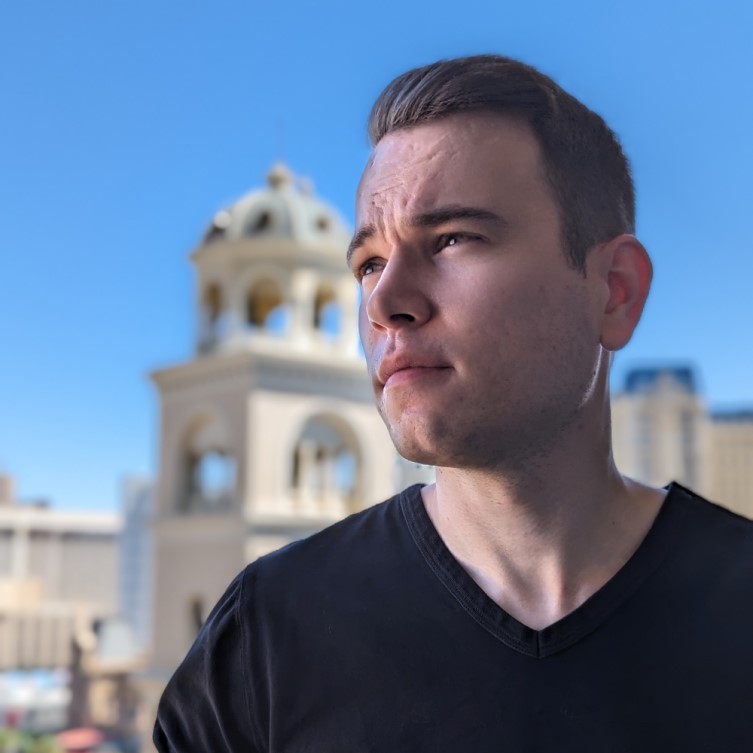 Latest posts by Josh Bandura (see all)