When starting out in the US credit card game, building your credit history in an efficient and effective manner should be top of mind. After all, the goal is to have a strong credit history so you can not only be approved for more American Express cards, but also for other financial institutions such as Chase, Citibank, and Capital One.
Building credit history can be lengthy and time-consuming, but there are other options available to expedite the process.
Let's take a look at our Extra debit card review.
What is Extra?
Extra is a debit card in the US that builds credit and also (optionally) earns rewards up to 1%. It requires no credit check and has zero interest on purchases.
Extra works like a regular Mastercard. The credit limit on the Extra Card is based on the available balance in your connected bank account. You use Extra anywhere Mastercard is accepted in the U.S.
How Does Extra Build Your Credit Score?
When you use the Extra debit card, Extra authorizes that purchase and then sets up an automatic payment to themselves from your connected bank account. At the end of the month, all payments are tallied and reported to both Equifax and Experian. So in effect, how the card works is that it's a debit card that builds credit.
Like a credit card, Extra gives you something called 'Spend Power' which is how much you can spend with Extra based on your bank balance, pending transfers, and history with Extra.
Extra reports payment history to the credit bureaus as credit-worthy payments. They claim this reflects on your credit report much more favorably than a secured credit card!
What are Extra Rewards?
Extra Rewards are the premium version of the Extra plan. While the base plan (credit building) has an annual cost of $149 USD, the premium plan (rewards + credit building) has an annual cost of $199 USD.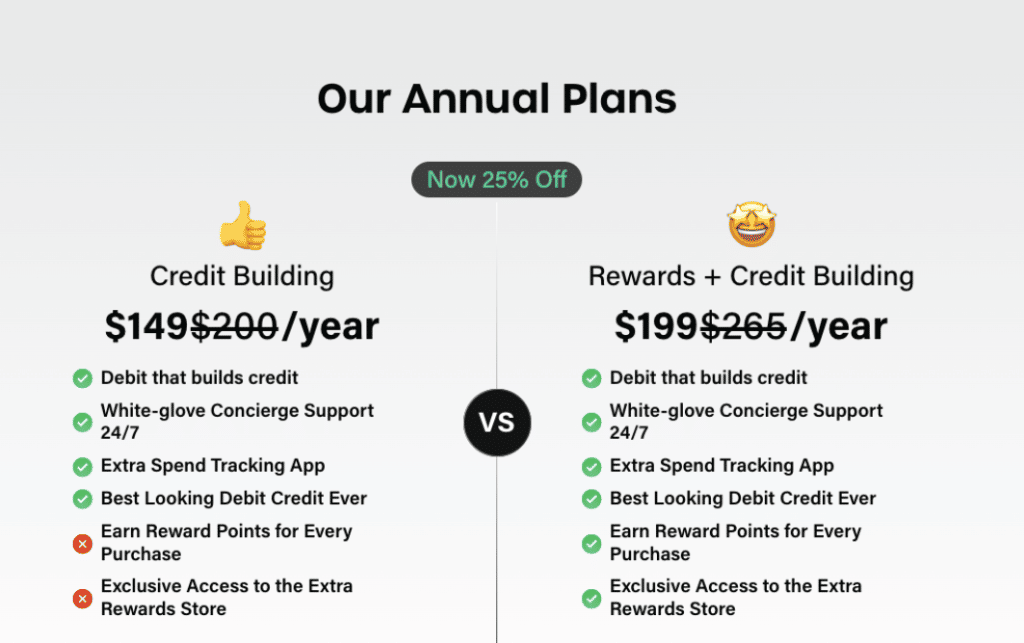 The rewards program claims you can earn up to 1% rewards points on all purchases. You can redeem the rewards in the Extra rewards store.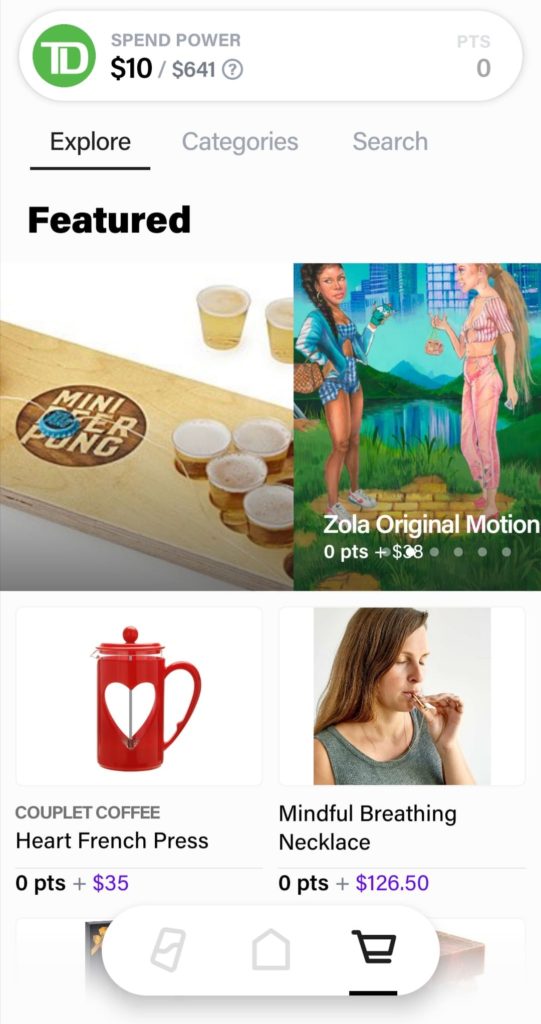 Their portal reminds me a bit of the Brim rewards portal. Overall the rewards program is a bit confusing, and even if it earned 1% across the board, I couldn't justify paying extra for the premium card when we have credit cards that earn 2-5%. The purpose of this card for Frugal Flyer readers is one and one only: credit building. This brings us to the next section.
Should I Sign up for Extra as a Canadian?
I think the Extra card is something to consider if you're a Canadian who's just started to establish a credit profile in the US. Having only one credit card (perhaps with a low starting limit) for the first 4-6 months can really slow you down.
The fact that Extra also reports as credit-worthy payments may help with your credit mix, a key component of your building your credit score.
While I don't know for sure how impactful Extra would be (as it's too new for long-term data points), for $84 USD I know it can't hurt. I am currently subscribed to the basic Extra card myself to try to bolster my credit profile.
How Do I Sign up For Extra as a Canadian?
You can sign up for Extra here.
I signed up for Extra using all of my established US personal information (address, ITIN, bank account).
Extra accepted my individual taxpayer identification number in the SSN field and allowed me to proceed through the application process without issue.
Once the Extra app was downloaded, I simply had to provide ID verification (passport), a selfie, and a copy of a bank statement showing my US address. From there, you simply connect your checking account, and Extra issues you a spending limit equal to the balance in the account. Extra uses Plaid, a well-known and secure API for communication between financial institutions.
Competitors to Extra Credit
The only competitor I'm aware of that is also a credit building product is called GRAIN. They are currently only available for Apple, but will approve you for up to a $1,000 credit line just by looking at your bank account. This will function as a line of credit with 15% APR.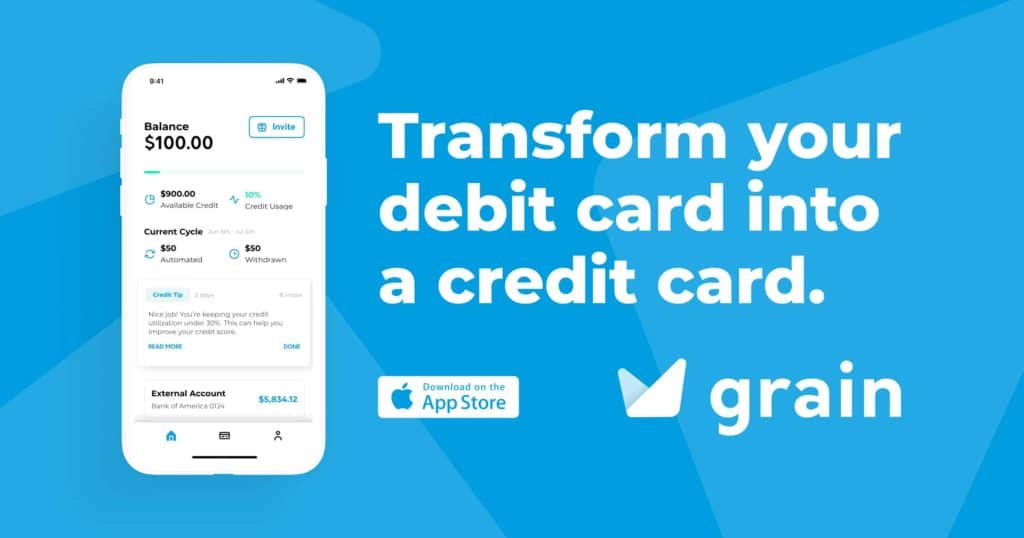 If anyone with an Apple phone wants to give this one a try, we'd love to hear in the comments about the experience!
Conclusion
Extra is a credit-building debit card which I believe could have a role in the wallet of a new-to-the-US credit card churner. Establishing a diverse credit mix within your US credit history is important for getting approved later on with credit card companies such as Citi, Chase, and Capital One.
I do not however recommend the premium rewards version of Extra, which remains vague and needs to be marketed more clearly by the Extra team.
Reed is addicted to the science (and art) of earning and redeeming travel points, and frequently pairs his trips with his other hobby: photography. Through Frugal Flyer, Reed aims to distill some of the complex and esoteric points strategies into digestible information. Furthermore, he hopes to use his technical expertise to develop invaluable applications and tools for the travel community.
Latest posts by Reed Sutton (see all)