Earning miles and points is pretty straightforward. You can sign up for a credit card or two, use your card for any organic spending, or even dive into the world of manufactured spending if you are feeling adventurous. Without much effort, you can easily have enough points to book an award flight within the first few months of starting this hobby.
But once you have the points you need to make your desired vacation a reality, the hardest part is yet to come. Making an award booking can be stressful, especially if you are looking to book for multiple people or have a certain itinerary or dates in mind. It may seem like a daunting task, but understanding how to burn your points is equally as important as knowing how to earn them. If you are new to the world of miles and points, give our miles and points beginner guide a read.
With that in mind, let's take a look at some of the most essential best practices when it comes to making your first award booking.
Plan Where You Want To Fly To
While this is steps ahead of booking, I often read things such as "I've collected all these points and I don't know where I want to go". With this hobby, you often want to work backward or reverse engineer your vacation.
This means that you should figure out where you want to travel on what airline, and in what class of service. From there, figure out which points you need to accumulate to make the trip happen, and how you are going to earn them.
While outside of the realm of flights, this thought process also often involves figuring out lodging and looking to hotel loyalty programs such as Marriott Bonvoy or Hilton Honors to save money on your stays.
There are many tools that can help with reverse engineering flights and itinerary options, but I am partial to FlightConnections when it comes to figuring out basic routing and helping to provide me with some ideas for my travels.
Understand the Miles or Points Program You Want to Redeem With
So you have your stack of Aeroplan points and you are ready to make your first award flight redemption. Sure, you could just boot up the Aeroplan search engine and book the cheapest flight that shows up on Air Canada metal, but this is the worst way to approach it (and often why many people in the broader public think that Aeroplan is useless).
If you go this route, you'll most likely get shafted with dynamic pricing and end up paying way more in points for a worse product.
Dynamic pricing is award pricing that can change depending on flight demand. For example, while you will always be able to redeem Aeroplan points for a flight on Air Canada, the price may be double or triple what you would pay if you booked with a partner airline.
Oftentimes, booking directly on Air Canada with Aeroplan points is the worst option, and should actively be avoided. This is because while Air Canada has dynamic pricing, their partners do not and you can expect to pay a flat rate (which is often significantly cheaper than Air Canada).
Related: Changes to Aeroplan Flight Rewards: Everything You Need to Know
Adding an additional dimension to this point, it can often be advantageous to book flights on certain routes or carriers with specific loyalty programs to reduce overall point costs. The same itinerary can often be cheaper either on points or taxes and fees, so it is useful to dig around.
Always do your due diligence and understand the ins and outs of any reward programs before you make your first booking. There is a ton of information available on all programs, so get digging.
Understand the Best Way to Search for Award Availability
When it comes to redeeming points, not all award search engines are built the same. Many search engines require you to look at availability one day at a time, whereas others are much more robust and give you the opportunity to look at large groups of dates, even a whole month, all at the same time.
For example, consider you are looking to book a flight award using the Aeroplan loyalty program. While you could use the Air Canada Aeroplan search engine, the seats.aero website is a much more robust search engine that allows you to search multiple points of departure, multiple dates, and multiple classes of service with ease.
On the other hand, redeeming miles and points in many programs is incredibly straightforward and cannot be made more efficient. Take WestJet Rewards for example, where it really is as simple as searching your desired itinerary, selecting the flights, and choosing to redeem WestJet Dollars on the payment screen.
Ultimately, do some digging to ensure you are searching for award availability in the most optimal manner for whatever miles and points program you are looking to make a redemption in.
Try to Be Flexible With Your Dates & Trip Duration
Booking award travel rewards those who have greater flexibility when it comes to their desired dates and trip duration. Greater flexibility means you have many more options when it comes to finding flights and building your perfect itinerary.
Oftentimes, I read many comments such as "I need to fly out on this specific day for x reason". While I can understand that not everyone has the same level of flexibility with their career or personal commitments, only being able to travel on a handful of dates does create additional difficulties in finding award flights.
My recommendation is to try and be as flexible as possible with your dates and trip duration. For example, planning a trip for sometime in September is much more reasonable than only wanting to travel on September 15th. While that specific date redemption may still be possible, you could pay a hefty fee for it in the form of dynamic award pricing, depending on the airline loyalty program you are booking with.
On the flip side, being flexible with trip duration also can help greatly. Sometimes the availability that you find might require you to add a day or two to your vacation. Instead of holding out for the perfect day, it would make much more sense to book the later return flight and figure out a way to make it work with your schedule.
At the end of the day, the greater the flexibility, the greater the success you will have with finding award flights.
Book Award Flights Either Far Out or Close To your Desired Dates
Playing into the flexibility I covered above, booking award flights either almost a year out or within a few weeks of your travel dates is often the best play.
Many airlines and loyalty programs release flight award seats around 330 to 360 days in advance of the travel date. While it might be daunting to commit to a vacation almost a year out, if you have a solid plan in mind it is worth searching far in advance for the greatest chance of availability. Plus, if plans do change, you can often pay a small fee (varying depending on the program the award was booked with) to cancel or change your flights.
On the flip side, last-minute availability is also a big opportunity for those who have flexibility (and for those who are looking to experience unique opportunities, such as Lufthansa First Class). Many airlines often release unsold seats to award availability, often around 21 or 14 days before the date of travel, depending on the program. This is one of the best ways to book a flight to Japan in business class currently, as ANA consistently releases last-minute award availability.
While these guidelines exist, it is important to remember that award availability can be very fluid. Just because you search at 330 days out, does not mean you are guaranteed to find the first class availability you dreamed of booking. Other factors, such as the number of seats released, can also play into the availability.
On the whole, expect some variance as to how and when airlines load award availability into their systems.
Search For Award Space Frequently
If I'm looking to book a trip, I am consistently checking for space on my desired routes. Similar to how I mentioned the importance of using the right award search engines or tools to find availability, searching frequently can become very quick and easy with the right tool that lets you cover large swathes of dates and/or routes with ease.
The reason I recommend searching often is that availability can always change in unexpected ways, and regular searching will allow you to take advantage of any availability that pops up. For example, we recently saw a ton of availability on Etihad First Class Apartments between London Heathrow (LHR) and Abu Dhabi (AUH). This was not released on any schedule and was seemingly an anomaly in available award space.
Remembering to search regularly and often when looking to book an award flight will pay dividends, as opposed to searching only a handful of times.
Consider Positioning Flights
While it can be tempting to just enter your home airport and destination in the search engine, it might not have the desired outcome with preferred routing, airlines, or availability. This is where the concept of a "positioning flight" can come into play.
Positioning flights are exactly what they sound like; a flight you use to better position yourself for your main redemption. This could be for a variety of reasons including better routing, flying a desired airline, or simply better award availability.
For example, I had an excellent time flying Qatar Airways QSuites on my way to the Maldives. However, I am based in Edmonton and Qatar Airways doesn't have any direct routes to Edmonton; my nearest options for flying on a QSuites flight would be departing from either Seattle or Montreal.
So while I booked my Qatar Airways flights through the Alaska Airlines Mileage Plan, I ended up booking a round trip Edmonton to Montreal itinerary to position myself in Montreal so that I could fly on my carrier and routing of choice.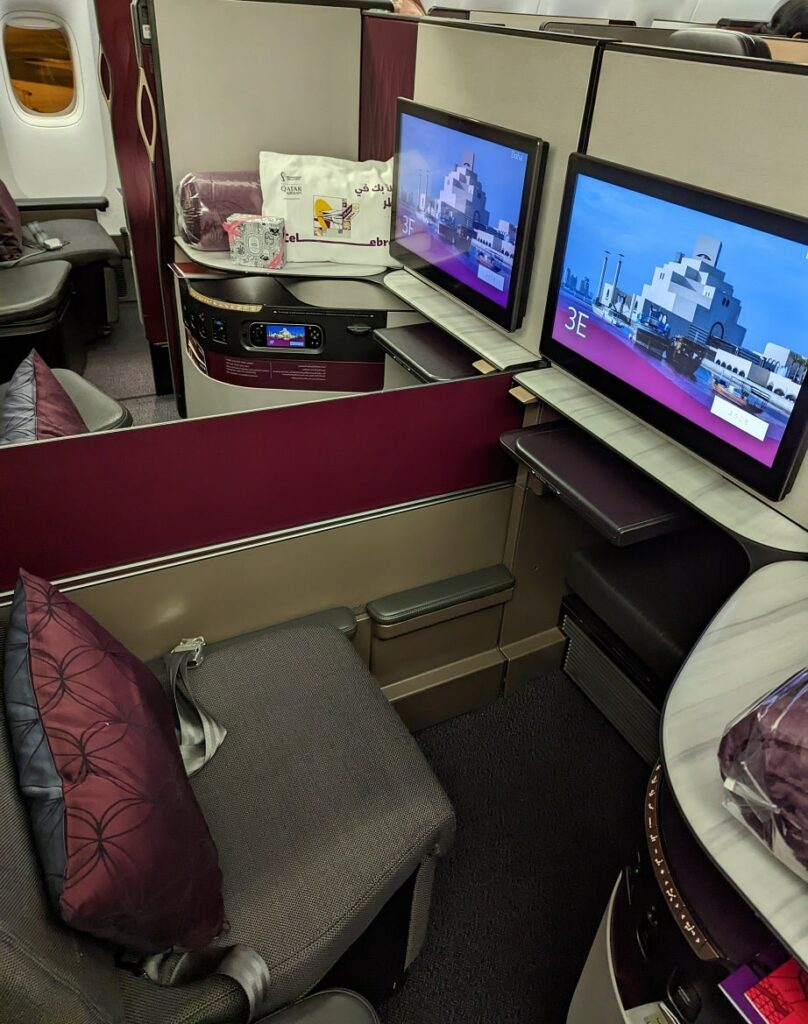 While positioning does add an additional flight or two to your itinerary, it can open up even more redemption options and is a key component of award travel if you do not live near a major hub in Canada (or the USA).
Choose the Correct Credit Card to Pay For Taxes & Fees
Once you've found your desired itinerary and are ready to make your award booking, there is one last important piece to cover: deciding the credit card to use when paying for the taxes and fees for the booking. The most logical decision here is to use a card that has comprehensive travel insurance to ensure you are protected from any cancellations or delays during your travels.
While many cards offer travel insurance, including coverage such as flight cancellation, flight delays, baggage delays, and more, many of these cards only provide coverage if the full cost of the trip is charged to the credit card. As a result, making an award booking and charging the taxes and fees means you are not covered under these policies, since the whole cost of the trip was not charged to the card.
With that in mind, you should always charge your flight award booking taxes and fees to a card that has comprehensive travel coverage that is applied even if you only charge a portion of the trip to the card. This distinction would be outlined in the insurance certificate terms and conditions for the card, and there are only a handful of credit cards in Canada that work this way when it comes to travel insurance.
Learn more: Credit Card Travel Insurance for Award Flights
We love the National Bank World Elite Mastercard for its comprehensive insurance coverage (for which you only need to charge a portion of your trip, such as taxes and fees) in addition to its annual travel credits.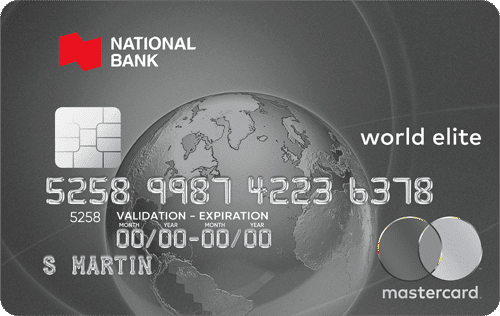 Learn More
Click Apply Now to earn $0 in FlyerFunds upon approval.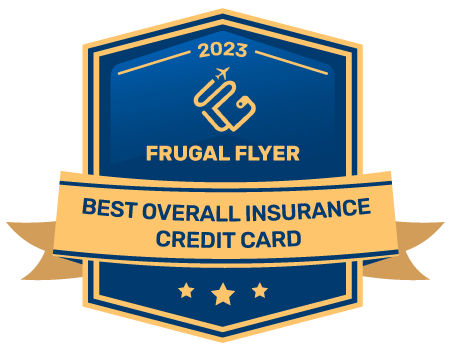 National Bank World Elite
The National Bank World Elite Mastercard earns À la Carte Rewards points and offers cardholders benefits such as $150 in annual travel credits and access to the National Bank VIP lounge in the YUL International terminal. Due to its stellar travel insurance and purchase protection benefits, we deemed this card the Best Overall Insurance Credit Card of 2023.
Check out our National Bank World Elite Mastercard review for more details.
BONUS
40,000 À la carte Rewards
MINSPEND
$20,000
ANNUAL FEE
$150
FOREX FEES
Yes
EXPIRY
Jan 31, 2024
Alternatively, if you are booking an Aeroplan flight redemption, paying for the taxes and fees with any Aeroplan co-branded credit card will also ensure you are covered by any travel insurance offered as a benefit on that card.
Conclusion
Redeeming miles and points for your dream flights can be a daunting yet incredibly rewarding task when you finally manage to book your desired itinerary.
While the first few bookings can be a bit of a struggle, learning how to optimally search for award availability and understanding some of the best practices will go a long way in giving you the opportunity to unlock all of the travel opportunities available through this hobby.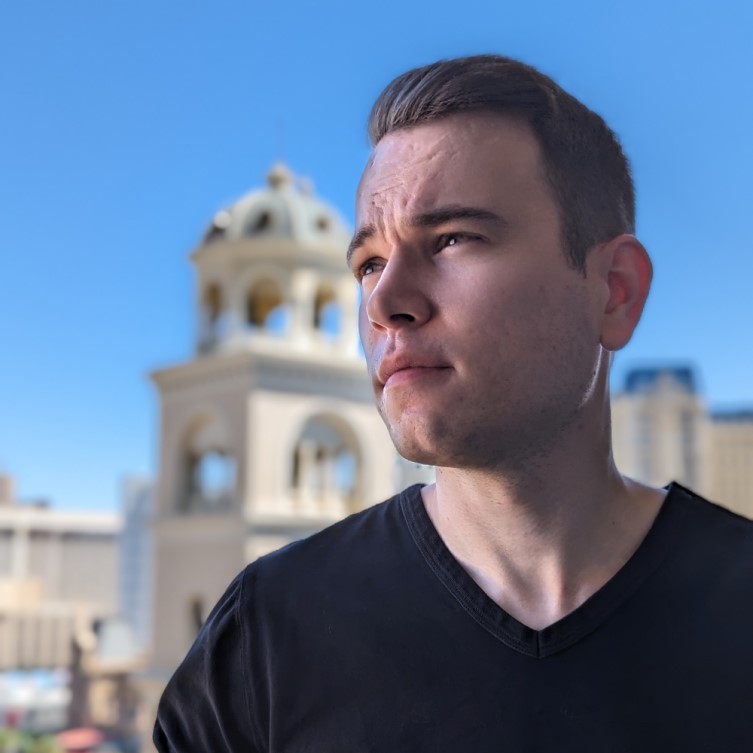 Josh has been involved in the miles and points game since 2015 but has scaled up his knowledge and points earning potential in recent years. With a consistent attitude of "min-maxing" in many aspects of his life, Josh has transferred this mindset over to the miles and points game. Always looking for the next big opportunity, he aims to share content on a variety of topics including his travels, miles and points, and most importantly, how to get the most out of your credit cards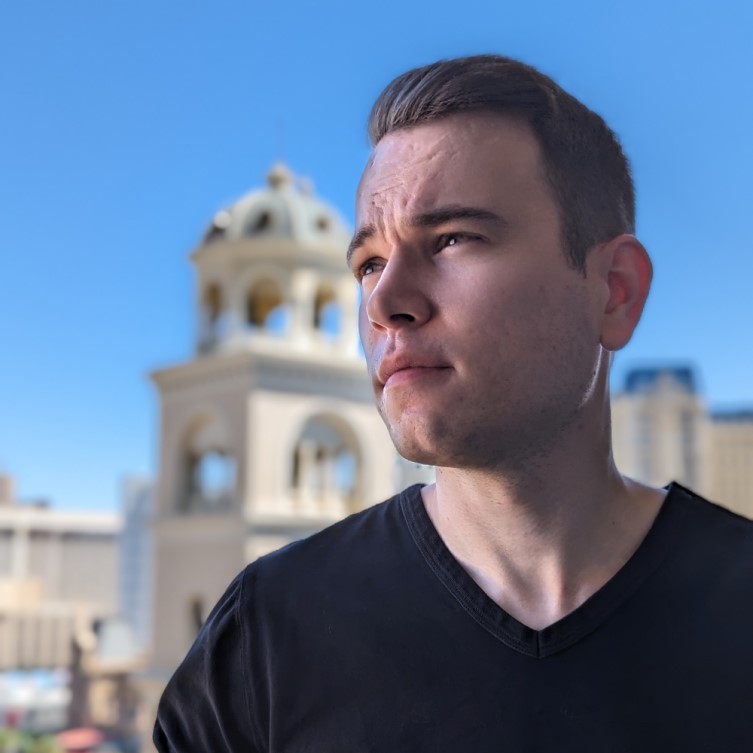 Latest posts by Josh Bandura (see all)