I booked a trip to Thailand for a variety of reasons, particularly the delicious food and reprieve from the cold Canadian winter. However, another significant motivation was my desire to experience the highly regarded Conrad Koh Samui resort.
The Conrad Koh Samui is a picturesque resort, nestled on a cliffside. Each room, or villa, offers a private infinity pool, which is the perfect way to spend a relaxing few days in Thailand. The picturesque views, private pools, and luxury of the resort are what drew me to book a five-night stay here.
Let's dive into my review of the Conrad Koh Samui to see if it is a fit for your next vacation.
Booking the Conrad Koh Samui
In April 2022, I found award availability for the Conrad Koh Samui resort in the Hilton Honors program. I jumped on it and redeemed 380,000 Hilton Honors points for a five-night stay. Availability seems to come and go for this resort, so I locked it in as soon as I found five consecutive nights.
The average rate for entry-level villas at this resort hovers around $800 per night, making it a great candidate for points redemption, especially when you consider you get the fifth night free on Hilton Honors redemption bookings. Ultimately, I was able to redeem 380,000 Hilton Honors points to save $4,000 on my stay at the Conrad.
Danny recently wrote an article on the best uses for Hilton free night certificates, and the Conrad Koh Samui was part of that list. While I wouldn't recommend traveling all the way out there just to redeem a free night or two, using a Hilton free night certificate in addition to a points redemption may be a good option to extend your stay.
Resort Overview
The Conrad Koh Samui is isolated on the island of Koh Samui, located in the Southwest area. It is not near much of anything, and as a result, you will struggle to travel anywhere else on the island without a car.
With that in mind, if you are visiting, I recommend planning to stay on the property for the majority of your stay and perhaps plan an excursion or two if you are interested in exploring Koh Samui. Alternatively, rates for car rentals are rather cheap, to the tune of $30-50 a day.
Since it is built on the literal edge of an island, the Conrad Koh Samui has many hills and slopes that are extremely steep, making it more difficult to walk around, even for shorter distances. With that in mind, the resort has a fleet of buggies that are prepared to take you wherever you need at a moment's notice.
While I tend to avoid buggy services when at most resorts since I would rather walk everywhere, the Conrad Koh Samui has this down to an art and I would say at most we waited five minutes for a ride after messaging them on Whatsapp.
Finally, the best way to contact staff was through the Hilton Honors app or Whatsapp. All staff was very responsive, and we were even able to book spa treatments and a farm tour through the chat. I would highly recommend using this method out of sheer convenience.
Check-in
After our EVA Air business class flights, we boarded a brief domestic flight from Bangkok to Koh Samui which took about an hour. Upon landing at the Koh Samui airport, the most gorgeous outdoor airport I've ever experienced, we collected our bags and navigated to the driver meeting point.
I had arranged transportation directly with the Conrad, and the rate they quoted was 3,000 Baht (roughly $120 CAD) for transportation from the airport to the Conrad, and then transportation from the Conrad to the W Koh Samui after our stay. Both rides were around an hour in length, making it an easy decision cost wise, especially when considering the convenience.
After a bit of a trek around the island of Koh Samui, and a steep hill climb, we found ourselves at the breathtaking lobby area of the Conrad. A striking water feature adorns the entryway, and looking out, all you see is endless oceans and the five islands in the distance.
We were asked to take a seat in the lobby for the casual check-in process.
Once we sat down and our passports were taken for validation, we were brought a couple of welcome beverages and cold towels, which were greatly appreciated.

As we waited for the check-in process to be completed, I took in some of the views. The lobby is one of the highest points at the Conrad Koh Samui, offering sweeping views of the resort and the ocean in the distance. Needless to say, this resort is one of a kind with its design and I couldn't wait to experience it all.
After getting all of the formalities out of the way, we jumped into a buggy and were taken to our villa that we would call home for the next five nights.
Room – One Bedroom Five Islands View, Pool Villa
Since I booked with Hilton Honors points, I had been booked into the base-level room, which is the 1 bedroom tropical island pool villa. All of the villas are identical, but the main difference is the view and where they are located in the resort. A few weeks in advance of my stay, I emailed the Conrad Koh Samui in advance to see if I could be upgraded to a villa with the five islands view, thanks to my Diamond status.
The resort was very responsive to the request and mentioned they would see what they could do closer to the start of my stay. Sure enough, a couple of days before we were going to check in, I noticed the upgraded room type on my reservation in the Hilton Honors app. As always, it never hurts to request an upgrade in advance versus waiting until check-in.
Anyhow, after a brief tour and ride through the resort, we arrived at Villa 303, our one bedroom villa and home for the next five nights.
Upon entering the villa, the striking ocean views crept through the windows.
Looking directly left was the combo living room and bedroom area. The room had a tropical island feeling and was still looking great for a resort that opened in 2011.
The king-sized bed was placed in the center of the room, with nightstands on either side. Our Canadian plugs worked with no issue thanks to the universal receptors, but there also was a spot for USB charging on one side of the bed. A small bench adorned the foot of the bed.

Beside the bed was a small desk, perfect for getting some work done on Frugal Flyer during vacation. The window was a nice touch, allowing some additional natural light while working.
The living area included a small loveseat with a table, perfect for enjoying any room service meals.
Upon our arrival, a bowl of fruit, as well as a few pieces of sushi, were left in our room as our Diamond welcome amenity. This was a nice touch, but I definitely missed the complimentary sparkling wine at the W Maldives.
Directly in front of the loveseat was a flat-screen television which saw almost no usage during our stay. It was not a smart television, meaning there was no easy way to access any streaming services, but there was a nice Hilton propaganda video to keep on loop.
Below the television was a small hidden coffee station, including a few cups, some coffee pods, as well as a variety of teas. These were refilled daily.
There was also a variety of glassware and a kettle available. Of note, while there was a minifridge in the room, there was no in-room minibar. Instead, a QR code was provided to order any minibar items should there be interest, including beer and 200ml bottles of various spirits at a reasonable price.
Moving to the bathroom, a gorgeous double vanity with ocean views is arguably one of the most striking parts of the room. I always love double vanities when traveling with a partner, since each person gets their own space for their belongings.
You may have noticed the bottled water in a few of the pictures so far; the resort provides complimentary bottled water that is refreshed daily. While tap water is fine for bathing, it is not advised to drink it.
A sizable walk-in shower was directly behind the vanity, offering a rainfall showerhead in addition to a normal showerhead.
The water closet was simple, with a frosted glass door and good toilet paper placement.
Moving on to the rest of the bathroom, a massive circular tub was directly behind the vanities. A small in-wall flat screen TV was available with a couple of robes for guests. My partner filled the bathtub up one night and it took FOREVER, so it definitely feels more for the looks than functionality. Frankly, when you have a private pool only steps away, why bother with the bathtub?

Moving outdoors, the patio, and our own private infinity pool are what make the Conrad Koh Samui really stand out. All villas have a private pool, and we opted to spend the majority of our days in our suite since it had everything we needed to relax.
A couple of loungers plus an umbrella were available, and a bench was on the other side of the patio.
The private pool was about three times the size of the one at the W Maldives, and many hours were spent out here just relaxing and lounging around. I absolutely love when a hotel room has a pool in it, and this was a big selling point when booking the Conrad Koh Samui.
All in all, the room definitely met our needs and it's always awesome to find a resort when the base-level redemption option is this strong. Even if you don't end up with a complimentary view upgrade, all villas are identical to the photos above, including having their own private infinity pools. All rooms are also equipped with air conditioning if you are looking to escape the heat and sun.
Restaurants & Bars
Before we get into the dining and drinking options at the Conrad Koh Samui, I was very lucky to visit during a time when Hilton was running a promotion to reduce dining costs at the majority of hotels in the Asia Pacific region.
Until June 30, 2023, Hilton is running a "Like a Member" promotion in which members holding various levels of status can receive up to 25% off their food and drink bill, resulting in significant savings. This promo has been extended in the past, so keep an eye out to see if it is extended past the current date.
Thanks to my American Express Hilton Honors Aspire card (US), and the instant Hilton Diamond status it grants, I was able to reduce my dining expenses on all purchases excluding room service. If you are unable to currently acquire US credit cards, you could also look to holding the American Express Platinum card or American Express Business Platinum card which offers instant Hilton Gold status.
The Conrad Koh Samui has no shortage of bars and restaurants, giving you some variety during your stay. Check out the menu for all locations here.
Zest
Zest is what I would consider the main restaurant at Conrad Koh Samui, and it offers a daily breakfast buffet and a Thai-focused menu for dinner.
As a Hilton Honors Diamond member, we received complimentary breakfast every morning at Zest. The breakfast spread was massive, with a good combination of Western breakfast foods and international options. Various coffees, juices, and coconuts were available as beverage options. The only thing missing were mimosas, which is something that I sorely missed from the W Maldives.
Breakfast options also included a made-to-order egg station and a noodle bar. I often started my breakfast with a hot latte and a variety of different items, before switching to an iced latte and rounding out my meal with a delicious and spicy bowl of noodles.
In the evening, Zest transforms into a restaurant serving phenomenal Thai food. We came here for dinner most nights, opting to explore as much of the menu as possible. Even the cocktail menu is Thai inspired, pulling from familiar flavors such as lemongrass.
The standouts for us were the chicken satay and pad krapow moo, a stir-friend ground pork dish with basil and chilis. All meals are served with complimentary rice which can be refilled if desired.
Dinner at Zest was the best food we had at Conrad Koh Samui, and we routinely looked forward to another amazing dinner experience to explore even more Thai flavors.
Azure Bar & Grill
Azure Bar & Grill is located right by the pool, making it a great choice for an easy lunch or afternoon drinks. The menu is focused on Greek and Mediterranean cuisine, which gave us a bit of a throwback to our trip to Santorini in 2020. It is also open for dinner, but I would recommend heading to Zest if you would rather explore a comprehensive Thai menu.
Azure was our go-to lunch place as they had a variety of options that were easy for sharing. The cocktails were also quite inventive, and all orders included complimentary bread served with bruschetta and olive oil.
Pizzas are always an easy and budget-friendly option at resorts, so we took advantage of that at Azure. We also opted for burrata and shared an order of truffle fries another day.
On the whole, Azure was a great option for lunch and it seemed like many others at the resort felt the same way.
Room Service
While room service was not included in the 25% discount mentioned above, we still opted to order a few times out of convenience. Even without the 25% discount, we found that room service was good value.
That being said, we kept to quite simple orders and opted for a pizza or an order of pad thai, enjoying it out on the patio with the gorgeous views.
Room service was great in a pinch, especially if you are enjoying your time in the villa and would rather stay in than visit another venue at the resort.
Seakret Bar
Seakret, a bar set up near the beach, is a low-key location great for a quick cocktail during the day. We stopped by for a mid-afternoon drink and were pleasantly surprised.
The cocktails were refreshing, yet strong, and hit the spot during a very warm day. Seakret bar never was very busy, so it is easy enough to walk up and order a quick cocktail to break up your day at the resort.
Ko Lounge
Ko Lounge is one of the dedicated bars on the property, with a small food menu if desired. We had cocktails here on two different evenings after dinner, and both times the service and drinks were excellent.
There is a variety of seating, whether you prefer a typical table, bench, or hanging swing. This is a great venue to enjoy the sunset if you aren't taking it in from your villa.
What I enjoyed the most was the combination of cocktails on offer, focusing on a specialty cocktail menu, combined with a comprehensive list of classic cocktails. All drinks are served with a few bowls of bar bites, consisting of banana chips, popcorn, and nuts.
Jahn
Jahn is a steakhouse perched at the top of the resort with amazing views of the Gulf of Thailand. Considered the "crown jewel" of the resort, this is an upper-class dining experience with prices to match.
While I have heard great things about Jahn, we didn't dine here during our stay, as a steakhouse was very low on our list of interests while in Thailand. We much preferred focusing on Thai food, and other restaurants on the resort satisfied that craving.
Resort Activities
As mentioned above, the Conrad Koh Samui is quite isolated from the rest of the island, and as a result, you will spend the majority of your time on the property. That being said, there is no shortage of things to do depending on what your interests are.
While not at the resort, I feel like I have to give an honorable mention to Samui Elephant Kingdom, an elephant sanctuary. We booked a morning excursion to feed and learn more about elephants, and it was the highlight of the trip for my partner. If you are in the area, I highly recommend taking part; the excursion, with transfer from and to the hotel plus lunch, was around $120 CAD per person.
Iris Farm Tour
The Conrad Koh Samui has their own farm nearby, Project Iris, and they are very serious about sustainability. The farm was an idea conceived around the pandemic and has a focus on reducing waste and also producing a lot of their own food in-house.
The resort offers complimentary farm tours twice per day, one at 12:00 pm and one at 4:00 pm. You will need to arrange this in advance, so do so via the Hilton Honors app or Whatsapp chat.
We met resort staff at the lobby at noon and were taken a short distance away in a buggy to the farm.
Our guide took us through the farm, showcasing what they were growing as well as letting us feed some of the animals, including goats and rabbits. She spoke about how they have been able to effectively reduce the amount of resort waste that previously needed to be trucked off-site regularly through the feeding of food scraps to their animals.
We also were able to go into the chicken coop and collect some eggs. The resort has become self-sustainable when it comes to its egg supply, and it was pretty neat to know that all of the eggs that are used at breakfast are truly local.
After the tour of Iris, our guide took us to Botannika, which is where they brew kombucha and grow their own mushrooms and microgreens. I cannot understate the level to which the whole resort has embraced the concept of sustainability, and it was so neat to see it firsthand. Not to mention, the kombucha at Botannika was some of the best I have ever tasted!
We loved the farm tour and this was one of the coolest initiatives I've ever seen at a resort. It is clear the staff is very proud of Project Iris, and rightfully so.
Conrad Spa
The Conrad Koh Samui resort has an on-site spa, specializing in Thai treatments but also offering a variety of personal care treatments. The spa does seem to book up quickly, so I would recommend getting any desired treatments scheduled earlier on in your trip. We did luck out and were able to book two 30-minute appointments the day before. The spa menu can be found here.
The Conrad Koh Samui spa is located near the top of the resort, so after a brief buggy ride from our villa we arrived, excited for what was to come. I had booked the 30-minute back, neck, and shoulder recovery massage whereas my partner had booked the 30-minute nourishing hair and scalp treatment. Both cost around 2,000 Baht or roughly $80 CAD each.
Upon arriving, we filled out some basic health forms, as is typical with any spa. We were treated to a beverage of our choice as we waited for our booked time to arrive.
After the check-in process, we were escorted downstairs to the changing rooms. After getting ready, we were both escorted to the same treatment room as they were able to accommodate both of us at the same time which was nice. We both thought the treatments were excellent and pretty decent value when you consider the average price point for Spa treatments at many resorts.
Afterward, as we settled our bill in the spa lobby, complimentary teas and light snacks were brought to us which was the perfect way to close off the experience.
Explore the Resort
If you are staying at the Conrad Koh Samui, part of your stay should be dedicated to exploring the resort. I will say upfront, do not expect Maldives white powder sand here, but instead, a small beach area paired with quite a few nice areas to relax and walk.
A variety of seating areas, including hammocks, are set up around the resort. If you are looking for a change of scenery, there are a ton of great spots to bring a book or a laptop and just chill.
Kayaks are available for personal use at no charge. If you are interested in something more adventurous, the resort also offers jet ski rentals and a half-day or full-day longtail boat trip to a nearby island and for snorkeling.
You can learn more about what else is available to do at the resort, in addition to excursions, here.
Conclusion
My time at the Conrad Koh Samui was stellar; while it can't be compared to the Maldives, it was super relaxing and a great use of Hilton Honors points. The service and attention to detail from all staff were incredibly high, and I would recommend anyone who is looking for a tropical getaway in Thailand while also wanting to maximize a Hilton redemption.
After five nights at the Conrad, we were excited to move to the W Koh Samui for a quick one-night stay to compare the two properties, before heading to Bangkok for the last leg of the trip.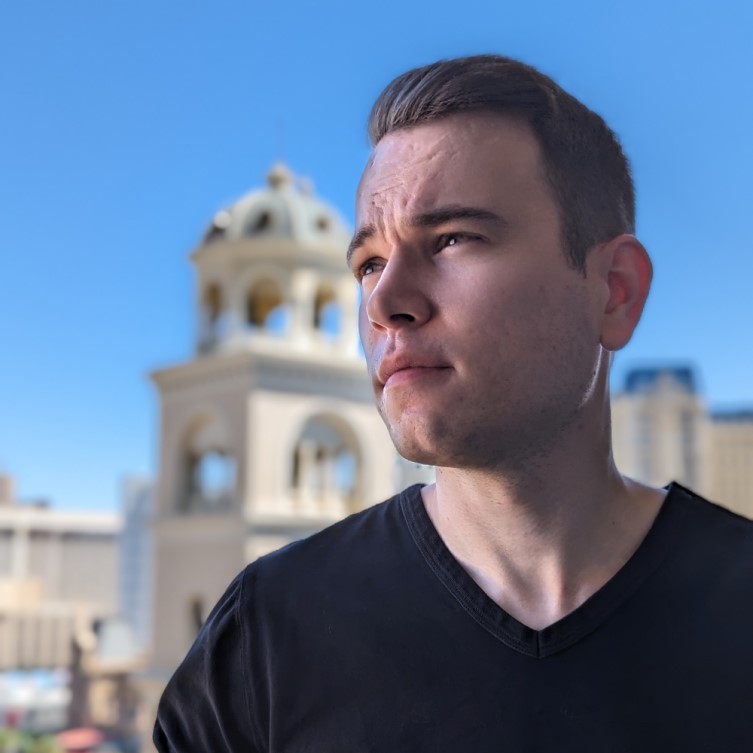 Josh has been involved in the miles and points game since 2015 but has scaled up his knowledge and points earning potential in recent years. With a consistent attitude of "min-maxing" in many aspects of his life, Josh has transferred this mindset over to the miles and points game. Always looking for the next big opportunity, he aims to share content on a variety of topics including his travels, miles and points, and most importantly, how to get the most out of your credit cards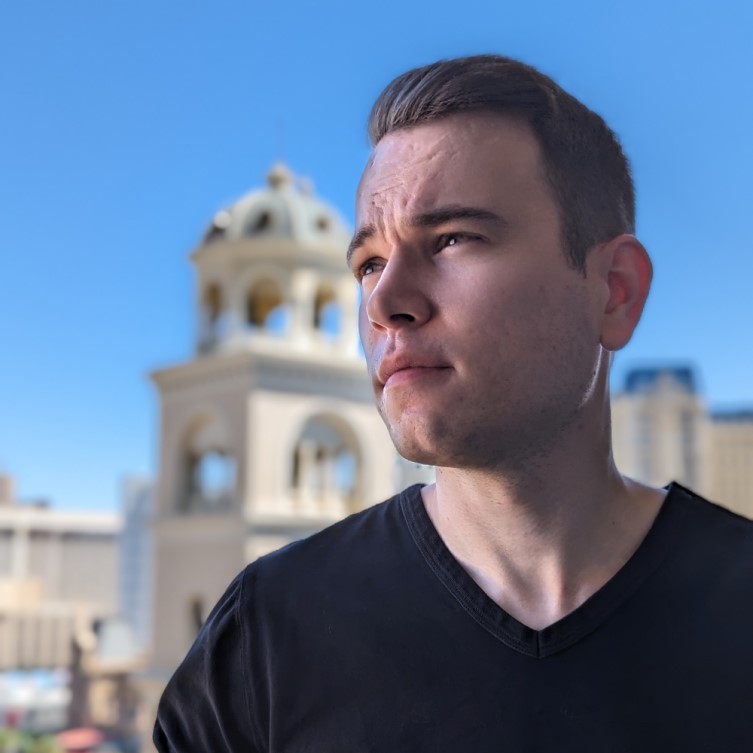 Latest posts by Josh Bandura (see all)