After a stay at the Conrad Koh Samui on the southwestern tip of Koh Samui, we moved closer to the airport for a one-night stay at the W Koh Samui. Similar to the Conrad, the W is an all-villa property that offers private pools in every room. While not as private or secluded as the Conrad, I was excited to check it out during my stay as a big fan of the W brand to see how it compared.
Let's dive into my review of the W Koh Samui.
Booking the W Koh Samui
For the night we were staying, the cash rates hovered around 16,700 Thai Baht (roughly $650 CAD) or 65,000 Marriott Bonvoy points per night.
As part of my American Express Marriott Bonvoy Brilliant card welcome bonus that I earned in April 2022, I received a Marriott Bonvoy free night certificate worth 85,000 Bonvoy points. As I already had my travel planned out for 2023, I figured using the certificate during my Thailand trip was the best way to get the most value out of it, and as a result, I ended up redeeming it at the W Koh Samui.
Related: Get the Most Value From your Marriot Free Night Certificates in North America
While it was not the best value I could get out of my certificate, it was a reasonable redemption and I was happy to not have to pay cash rates or redeem Marriott Bonvoy points.
While I had booked into the base level room, a Jungle Oasis 1 Bedroom with Private Pool, I reached out to the hotel in advance of my stay and was proactively upgraded to the 1 Bedroom Ocean Front Haven suite, without the use of suite night awards.
Resort Overview
The W Koh Samui is quite spread out, with the villas being secluded from the rest of the resort.
Similar to the Conrad Koh Samui, a buggy service is available if you need transportation. You can arrange a pickup by either reaching out on the Marriott Bonvoy app or by calling "0" on the in-room phone.
That being said, the resort is very walkable and only has a few sets of stairs to get from the top of the resort to the bottom. With that in mind, we only ever utilized the buggy when we were moving with luggage.
The W Koh Samui felt like a luxurious resort, with a semi-private beach area complete with sun loungers and day beds. We also enjoyed the unique art strewn throughout the resort and thought it captured the W vibe.
The main swimming pool was an infinity pool, with a gorgeous ocean view. This pool felt underutilized during our stay, most likely as everyone had their own private plunge pool in their villa.
The resort itself was stunning and would be a great alternative to the Conrad Koh Samui if you are looking to be closer to civilization and plan on doing activities outside of the resort.
Check-in
We had arranged transportation from the Conrad Koh Samui to the W Koh Samui at a rate of 1,500 Thai Baht (~$60 CAD) and the ride took around 50 minutes. Once we arrived at the W, our bags were taken and we were ushered through the entryway to check in.
We took a seat and a couple of welcome drinks with the familiar W branding of "Whatever/Whenever/ were brought to our table. Welcome drinks are always a nice touch, especially when you are in the Thai heat.
As we had arrived a few hours before the official check-in time, we were told that our room was not ready yet. I mentioned that we were going to grab a couple of cocktails at SIP on the beach, and the check-in agent offered to come and let us know once the room was ready.
On the way to SIP, we enjoyed taking a few pictures of the interesting design of the resort, including the most picturesque area: the in-water seating at Woobar.
After an hour at SIP, and quite a few cocktails, the check-in agent found us and walked us to our nearby room.
Room – One Bedroom Ocean Front Haven, Beach Front, with Private Pool
After a brief walk from SIP, we arrived at Villa 173, our 1-Bedroom Ocean Front Haven suite, complete with a private pool and private beachfront view.
Immediately as I entered, I noticed the gorgeous view of the private plunge pool outside.
Before we get to the pool, to the right is the bedroom and living room area.
The staff had spelled out a welcome message for us on the bed.
To the right of the bed is a closet, complete with a sliding door. Ample closet and luggage storage space is available.
The other side of the sliding door opens to a desk area. While I didn't get any work done during this stay, it would have sufficed for a longer stay.
Directly in front of the bed was a couch, beanbag chair, table, coffee table, and flatscreen television.
Moving back to the entryway, a small minibar selection was available on a countertop. Minibar snack prices were completely reasonable, only costing a Canadian dollar or two for most things. A coffee machine, as well as complimentary bottled water, was available.
Below the snacks was a minifridge full of beverages to purchase. Prices, especially for alcoholic beverages, were a little steeper but still not unreasonable.
A wine fridge, complete with wine for purchase, and additional glassware and a kettle were also available.
Moving on from the bedroom and living area, the bathroom is expansive featuring two different showers. Most notable is the outdoor shower at the front of the bathroom, complete with a rainfall shower head.
Moving further into the bathroom, a double vanity is in the center of the room with an oversized soaking tub. There is also a door that slides open for direct access to the pool.
The indoor shower has both a rainfall shower head and a normal shower head
Finally, the water closet was simple yet elegant with a tropical tiled design on the wall.
Moving to the outdoor part of the villa, this is where the W Koh Samui really shines. As I mentioned, all rooms have their own pool which is a massive benefit for those warm days.
Directly outside of our bedroom, a daybed and patio table complete with an umbrella was available for use on the deck.
The pool was the focal point out of the outside area and where we spent most of our time during our stay. It was decently shaded which kept it at a nice cool temperature.
Near the pool, two lounge chairs were set up in the shade.
Walking to the end of the outdoor area, there were two bean bag chairs set up by the water. There is a steep drop-off to the beach and water below, making it so no one can accidentally wander into your space.
Overall, the villa was perfectly equipped for our stay and the outdoor area was top-tier. Being on the beach was nice, but I definitely preferred the cliffside views of the Conrad.
Restaurants & Bars
There are a variety of restaurants and bars at the W Koh Samui to enjoy. Since we were only here for a one-night stay, we were only able to check out a few of the options.
The Kitchen Table
If you are a Marriott Bonvoy Platinum Elite member, you will be able to enjoy your complimentary breakfast at The Kitchen Table. This restaurant is located closer to the lobby area than the villas, meaning it is a bit of a walk from your room. Alternatively, you could call a buggy to pick you up.
Starting out, the W Koh Samui does offer complimentary alcohol with breakfast in the form of bloody marys and mimosas which is a huge win for those of us who like to indulge while on vacation.
For breakfast, the restaurant offers a great combination of sweet and savory, in addition to a good split between Thai and Western offerings. Pastries, bacon, and sausage were complimented with a noodle bar, skewers, and chicken fried rice.
I absolutely love when breakfasts include more than just breakfast foods, so I took full advantage of the noodle bar, skewers, and other savory items and turned my breakfast into a pseudo brunch.
As with all of our breakfasts throughout the Thailand trip, I was impressed with the variety of options available and found that we both left satisfied after breakfast.
Sip
Sip is located on the beach and has a variety of seating near the bar or on the sand. The bartenders were fantastic, and it was never all that busy while we were there which was nice.
This was where we enjoyed dinner, with a variety of Thai and other options, such as burgers, available. Most notable were the cocktails, which were nothing short of expertly crafted.
Of note, they offered a 2-for-1 happy hour for two hours in the late afternoon which was great value for the cocktails available. If you are planning on staying at the W, I would recommend inquiring about any happy hours if you want to have a few drinks while saving some money.
Woobar
Woobar is the iconic and picturesque bar with "in-water" seating. The cocktail menu includes a variety of specialty cocktails, in addition to a long list of classic cocktail options.
While I didn't visit here at night since we opted to hang out at SIP, I did have a cocktail around check-out time and it was enjoyable for what it's worth. Woobar would have been an excellent spot at night, especially once the music starts bumping.
Namu
Namu is the Japanese restaurant at W Koh Samui and one of the only Japanese dining experiences on the island. We were advised that reservations are highly recommended, so if you are interested in dining, ensure you connect with the resort to make dining arrangements.
While we didn't eat here during our short stay, the restaurant has high reviews and offers a reasonably priced menu, so it would be worth checking out if I find myself back at the resort.
Room Service
Room service is available at the W Koh Samui, and the menu that was available during my stay can be viewed here.
While we didn't order any room service, the prices seemed reasonable (e.g. around $14 CAD for Pad Thai) and if we had stayed longer, we definitely would have taken advantage of room service for a night-in.
Sweet Spots
While not a restaurant or bar, there were a few "Sweet Spots" placed around the resort near the villas.
These areas housed complimentary items including cold beverages and a variety of frozen treats, including ice cream and popsicles.
While a small touch, it was really nice to be able to grab a frozen treat to enjoy in the pool or after dinner. Not to mention, while there are complimentary bottles of water in the room, it was awesome to be able to pick up an ice-cold water bottle that just hits the spot on those sunny days.
Conclusion
While it was a very brief stay at a property we wanted to check out during our time on Koh Samui, it was nice to see what else the island had to offer on the Marriott Bonvoy side of things. I would absolutely consider returning to W Koh Samui for a longer stay, should my travels bring me back to the island.
After a great and very relaxing week on Koh Samui, we headed to Samui International Airport to hop on a Bangkok Airways flight back to Bangkok and geared up for the last part of our Thai vacation: 3 nights at the W Bangkok.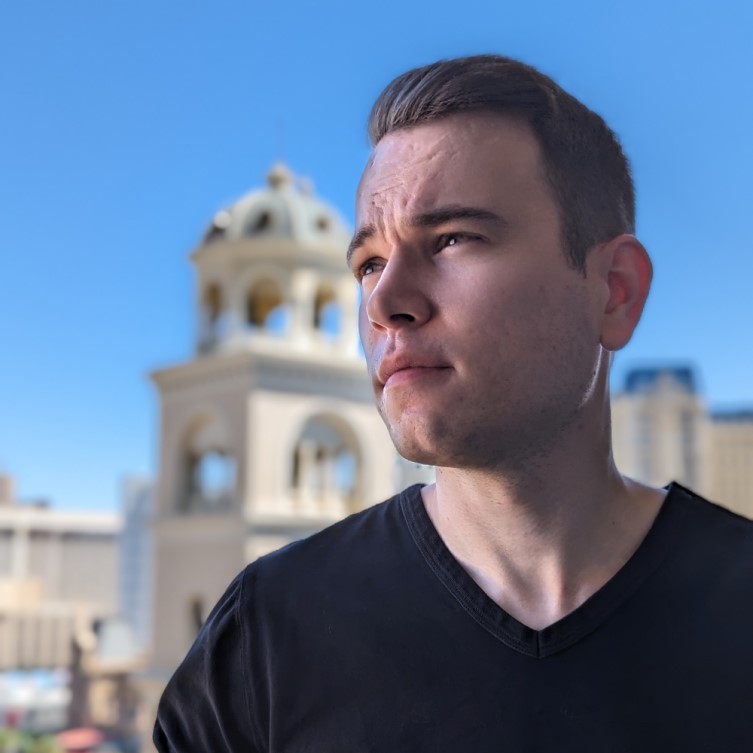 Josh has been involved in the miles and points game since 2015 but has scaled up his knowledge and points earning potential in recent years. With a consistent attitude of "min-maxing" in many aspects of his life, Josh has transferred this mindset over to the miles and points game. Always looking for the next big opportunity, he aims to share content on a variety of topics including his travels, miles and points, and most importantly, how to get the most out of your credit cards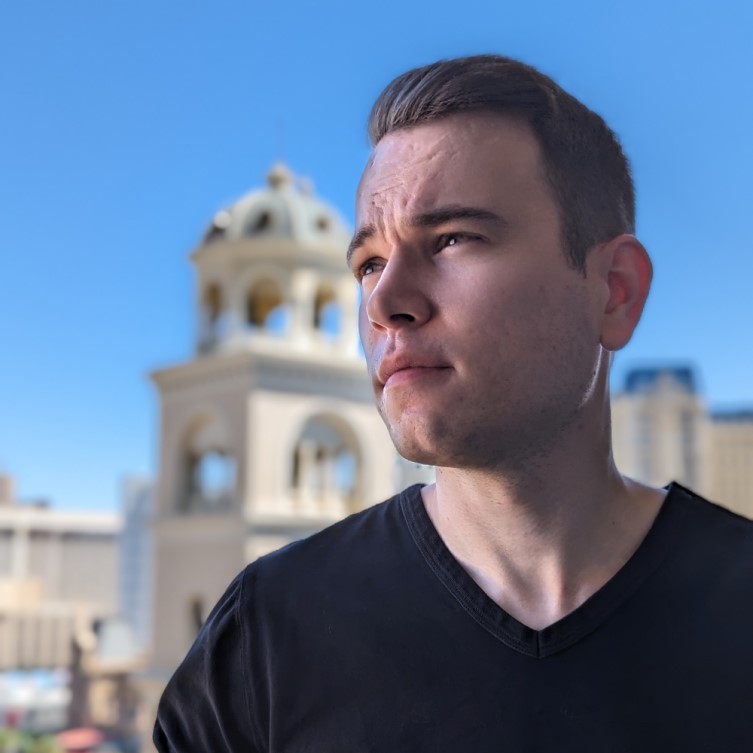 Latest posts by Josh Bandura (see all)