The Hilton Honors program presents a great opportunity for all kinds of travelers. With over 7,000 properties worldwide, there will most likely be a property available at many of your desired vacation destinations. As a result, it makes complete sense to look into how you can maximize the Hilton Honors loyalty program.
However, it isn't about only shooting for the highest tier of status with Hilton. Gold status, the level below Hilton diamond status, actually comes with many of the same benefits and perks. Not to mention, it is significantly easier to earn gold Hilton elite status than it is diamond status.
Let's look at the multitude of ways you can earn Hilton gold status and the benefits you can expect.
What is Hilton Gold Elite Status?
The Hilton Honors program has four elite status levels for members to work through: member, silver, gold, and diamond. Gold is the second highest level in the loyalty program and comes with quite a few desirable benefits. In our opinion, it is the most value-added status in the program to shoot for.
As you will soon learn, gold elite status can be earned through a variety of methods. In fact, you do not need to even stay at a Hilton hotel in order to earn gold status!
Gold Status Benefits
Hilton Honors members who have attained gold elite status receive a variety of benefits, including those that they already received at the member and silver levels. First off, gold members will earn 80% bonus points on any paid stays.
The most notable benefit that comes with gold elite status is that members are eligible for a Daily Food & Beverage Credit (U.S. hotels only) or Continental Breakfast (non-U.S. hotels). This benefit extends to the Hilton Honors member and one guest. While this is a decent benefit in North America, it really shines in Europe and Asia where the breakfast options and spreads can be massive.
The other main perk of being a gold Hilton Honors member is that members are eligible to receive space-available room upgrades. This perk is property dependent not only as to what type of upgrade you may receive but also if you receive an upgrade at all. I always recommend checking the FlyerTalk forums for the property of your choice to determine if they upgrade elites and if so, what the typical upgrades look like. Admittedly, properties are more inclined to upgrade diamond status members as opposed to gold members, but you never know what is possible.
All of these benefits, and more, are also available at Hilton diamond status. Click below if you want to learn how you can easily earn the highest status in the program.
Related: How to Earn Hilton Diamond Status
How to Earn Hilton Honors Gold Status
There are four ways to earn gold Hilton Honors elite status: staying at Hilton properties, holding a status granting American Express credit card, completing a Hilton status challenge, or receiving gifted status.
Stay at Hilton Properties
As with any hotel loyalty program, the most understood and straightforward route to status is by spending nights at hotels within the chain.
In order to reach Hilton Honors gold status through staying at Hilton hotels, you must meet one of the following requirements within a calendar year:
40 nights (paid or award)
20 stays (paid or award)
Earn 75,000 base points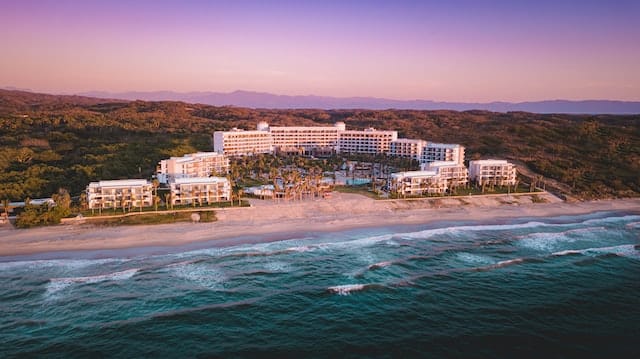 If you find yourself staying at Hilton properties for personal or business travel, this may be attainable through organic stays. However, there are much easier ways to earn gold status.
Hold a Hilton Honors Status Granting Credit Card
One of the most straightforward ways to earn Hilton Honors Gold status, and the one that I am the biggest fan of, is simply holding one of many Amex credit cards available in both the Canadian and United States credit card markets.
Any status earned from holding a credit card will persist for as long as you hold that card.
Canadian Credit Cards
In Canada, there is only one credit card that grants any sort of Hilton status. As a perk of holding the American Express Platinum credit card, you will receive complimentary Hilton Honors Gold status.
American Express Platinum
The American Express Platinum card earns Membership Rewards and offers cardholders a variety of benefits including an annual $200 travel credit, complimentary airport lounge access, and instant elite status with many hotel loyalty programs.
BONUS
80,000 Membership Rewards
MINSPEND
$7,500
ANNUAL FEE
$699
FOREX FEES
Yes
Once you hold the card, simply visit your card benefits page. From there, you can click on the Hilton Honors gold status benefit and add your Hilton Honors membership number. Once added and submitted, you can expect to see the gold status on your Hilton account within the next few business days.
United States Credit Cards
On the other hand, there are four credit cards in the United States that grant Hilton Honors gold status.
First up, there are two Hilton co-branded credit cards that offer automatic gold status as a perk for holding the card. Both the American Express Hilton Honors Surpass card and the American Express Hilton Honors Business card will link directly with your Hilton Honors account and grant status when you are approved for the card.
Moving away from the Hilton credit card offerings above, the American Express Platinum card and the American Express Business Platinum card both also offer Hilton Honors gold status as a perk. Simply enroll through your card benefits, similar to the process mentioned for the Canadian Amex Platinum above.
If you have yet to venture into the US credit card market, consider exploring how to get an ITIN and the best first US credit card to get started with (hint: it's a Hilton card 😉).
Related: The Best Strategy for the American Express Hilton Honors Credit Cards
Hilton Status Match Challenge
Hilton Honors offers a status match challenge for those who hold elite status with other hotel loyalty programs. If you are a base or silver Hilton Honors member, you are able to submit a status match request, which if granted, will provide you with 90 days of Hilton gold elite status.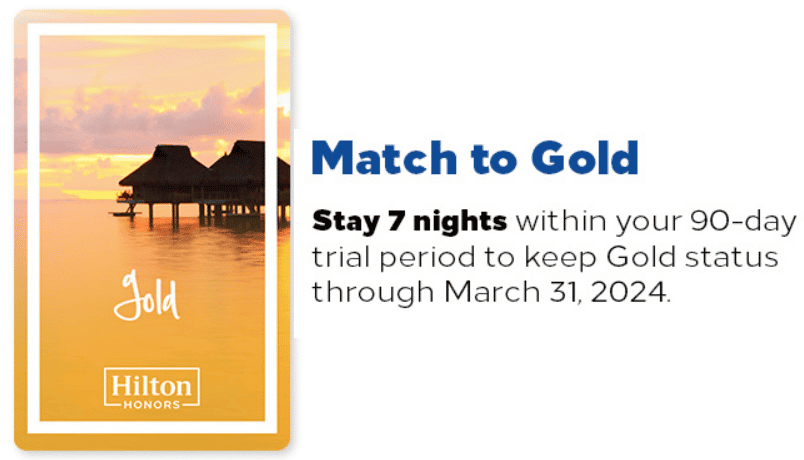 From there, you will need to stay 7 nights during your 90-day status match period to retain gold status through the following year. Hilton Honors members can only take advantage of the status match challenge once in their lifetime, so ensure you are fully ready to take advantage of the challenge before enrolling.
Click here to submit your status match request to start your challenge.
Receive Gifted Status
If you know a Hilton Honors member who has stayed 40 nights in 2022, they will receive the ability to gift gold status to another member. The eligible member will receive a code for gold status and will be able to direct their friend or family member to a page where they can enter the code to redeem Hilton gold status for themselves.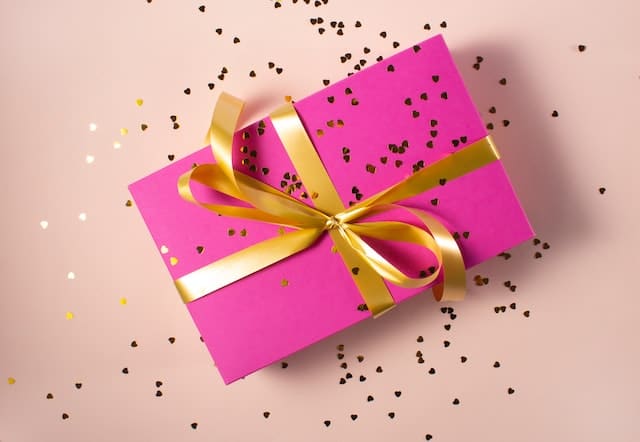 If you are lucky enough to be a recipient of elite status gifting, this status will remain on your Hilton Honors account for 365 days from the day of the gift. Members are eligible to receive gifted status once per year and from the same person year-over-year.
Conclusion
Hilton Honors gold status is very easy to attain and I highly recommend that every serious traveler pursue it since the benefits are well worth it, even if you only plan on staying at a Hilton property once or twice per year. Other hotel programs are not as generous when it comes to earning status, except for odd opportunities such as earning Marriott Platinum from the Bonvoy Brilliant credit card (which comes at quite a hefty fee).
Ultimately, having a few options when it comes to status within hotel loyalty programs is definitely worthwhile, and Hilton gold is one of those easy options to take advantage of.
Frequently Asked Questions
What is the easiest way to earn Hilton gold status?

The easiest way to earn Hilton Honors gold status is to hold a status-granting credit card. There are credit cards in both the Canadian and United States markets that grant instant complimentary gold status.

How can I earn lifetime Hilton gold status?

Hilton Honors does not offer lifetime gold status as a perk for reward members.
Hugh has been involved in the miles and points game since 2015 but has scaled up his knowledge and points earning potential in recent years. With a consistent attitude of "min-maxing" in many aspects of his life, Hugh has transferred this mindset over to the miles and points game. Always looking for the next big opportunity, Hugh aims to share content on a variety of topics including his travels, travel hacking, and most importantly, how to get the most out of your credit cards
Latest posts by Hugh Campbell (see all)