Best First US Credit Card for Canadians
The Canadian credit card scene has some excellent rewards programs and offers that you can utilize to book some incredible vacations. From Aeroplan cards issued by Amex, CIBC and TD, to the Marriott Bonvoy co-branded cards, to RBC Avion and WestJet World Elite cards, the opportunities are expansive and essential to seeing success in the miles and points game in Canada.
However, as your credit card miles and points addiction progresses, and as your appetite for travel increases, you may end up searching for other opportunities to take advantage of. You might be aware of the even more lucrative programs in the USA, such as Chase Ultimate Rewards or Citi ThankYou Points.
Or, like many of us, you may find yourself rich in airline points but lacking in hotel points. Especially for programs like Hyatt and Hilton where there are no co-branded credit cards or easy ways to earn their points within Canada, the US credit card game starts to become alluring.
So what else is there to know about our neighbors to the south? Due to the increased competition as well as a significantly larger population, we often see some very high bonus points offers on many US credit cards. Similarly, we see US credit cards that are able to transfer points to programs that were previously inaccessible to Canadians. These facts alone showcase the value that the US credit card market can bring.
So where do we go from here? As it turns out, we are very fortunate as Canadians to have the opportunity to take a bite out of both pies. Getting a US credit card as a Canadian citizen is simpler than it may seem on the surface, as we will outline below.
Before You Apply for Your First US Credit Card
Before starting, you will need to establish your US-based address. For all intents and purposes, this will be a mail forwarding service – we have an article that can help you to determine the best mail forwarding service for your US credit cards. Once set up, this will be the address that you use whenever you are dealing with anything related to US credit cards. This leads to our next step, setting up a bank account.
Further reading: US Credit Cards for Canadians
There are a few choices when it comes to the best US bank accounts for Canadians. My personal favorite is TD Bank's "Convenience Checking" account which offers no fees if you hold a minimum of a $100 USD balance in the account at all times. There is also usually a promotion running where you can earn a sign-up bonus after meeting some basic criteria, such as depositing a minimum amount of USD.
When exploring options for US banking, whatever option you proceed with only needs to meet the following criteria:
Ensure you enter your mail forwarding address as your home address – this will give you the opportunity to use your bank statement as proof of residency should Amex or any other issuer ask for additional documentation
Allows you to deposit and bill pay USD
As you will be applying for an Amex US credit card, you will need to have some history with Amex in Canada. There are two methods to apply for your first card which both take into account your Canadian credit history: Nova Credit or via the Amex Global Transfer program.
Nova Credit is a simpler method and both myself and my significant other have used this with great success – as a third-party service provider acting as an intermediary between yourself and Amex, they take care of pushing the transaction through on the US side.

If you want to learn more about the process of applying for a US credit card with Nova Credit, check out our definitive guide to Nova Credit. Similarly, learn about how to apply for a US card through the American Express Global Transfer program.
Best First US Credit Card for Canadians
Consider your first US credit card as an anchor, similar to your oldest credit cards in Canada. This card will serve as the basis for all future applications and is the start of your credit history in a new country. With this in mind, the first card that you want to acquire as a Canadian is one of the American Express cards that has a strong welcome bonus but with no annual fee which means it will be convenient to keep active for years to come to build and maintain your credit history.
In our opinion, the strongest starter US credit card for Canadians is the American Express Hilton Honors credit card (US) since it has no annual fee.
American Express Hilton Honors
The American Express Hilton Honors card earns Hilton Honors points and grants cardholders instant Hilton Honors Silver elite status.
BONUS
100,000 Hilton Honors
MINSPEND
$2,000
ANNUAL FEE
$0
FOREX FEES
No
EXPIRY
Jan 17, 2024
Holding a credit card that earns points in the Hilton Honors loyalty program is a great way to diversify your hotel points and open up other opportunities for redemptions. Additionally, starting with the Amex Hilton Honors no fee credit card also will give you the opportunity to upgrade to other Hilton Honors cards down the road. These upgrade offers can show up after the one year mark of holding a specific credit card and may allow you to get the rewards points bonus again.
Related: The Best Amex Hilton Honors Credit Card Strategy
For example, you might be able to upgrade your basic Amex Hilton Honors card to the more premium American Express Hilton Honors Aspire card (US) through an upgrade offer (to earn another welcome bonus) and then downgrade back to the no annual fee card down the line; this is one of the opportunities that the US game can offer.
Using Your US Credit Card in Canada
Once you are approved and you receive your US credit card through your mail forwarder you will be ready to complete your minimum spending requirement to earn the welcome bonus. Your next question might be: is it the same to use my US credit card in Canada as my normal cards? Yes, but no.
You will be able to use your new US credit card at any retailer in Canada that accepts Amex – no different than with any other Amex card. There are no foreign transaction fees imposed on US-based Amex cards that are used at Canadian retailers.
The main difference is that it will convert your Canadian dollar purchase to USD when the transaction posts on your statement. As always, when you go to pay you will have two options: tap or insert your chip.
Paying via tap is identical to how it works in Canada. On the other hand, if you insert your chip, the card will simply authorize the payment without the need to enter a PIN. If the cashier is paying attention they will make you sign the authorization slip, but oftentimes they won't notice or ask. Oftentimes, when I'm using a US credit card in Canada I find myself using self-checkouts where possible to avoid the need to sign.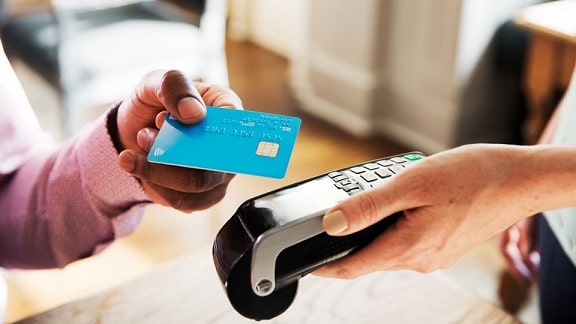 Alternatively, loading your US credit card into your Google Pay or Apple Pay account makes for an easy way to pay, similar to tap.
Finally, you will need to convert your Canadian dollars to United States dollars and deposit it to your US bank account in order to pay off your credit card statement. There are many different ways to do this, but we have researched the cheapest methods to convert CAD to USD to help you get the best exchange rate possible.
Next Steps: Your Individual Tax Identification Number (ITIN)
So you have established your US address, received your first US credit card, and are now working on completing the minimum spend for your welcome bonus in addition to building your US credit history.
Related: All About Individual Tax Identification Numbers (ITINs)
In order to apply for future cards, you will need to have an Individual Tax Identification Number (ITIN) which further establishes your presence in the United States. In order to receive an ITIN, you need to submit a certified copy of your Canadian passport in addition to forms that justify why you need a tax number within the United States.
We do offer an in-house ITIN service for $120 CAD that has a quick turnaround and many satisfied customers: Frugal Flyer ITIN Service. This service will provide you with all the forms you need in addition to instructions as to how to arrange your package of documents when mailing them to the IRS.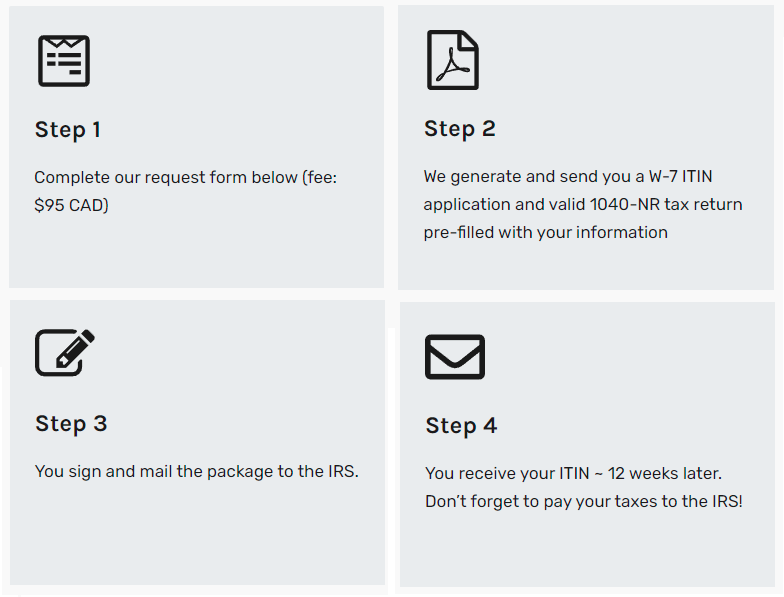 Curious about what US banks allow you to apply for their credit card products with an ITIN? We've done the research so you can find out which US banks will allow you to apply for credit cards with an ITIN. Additionally, once you have your ITIN you are able to sign-up for the Extra debit card which is a useful tool to continue to build your US credit history.
Conclusion
No matter where you are currently within the Canadian miles and points scene, consider exploring the idea of opening up your first US credit card (additionally, you can compare US credit cards with our tool). Even if you are only ever planning to hold one US card, it doesn't hurt to start building a US credit history if you should pursue additional cards in the future.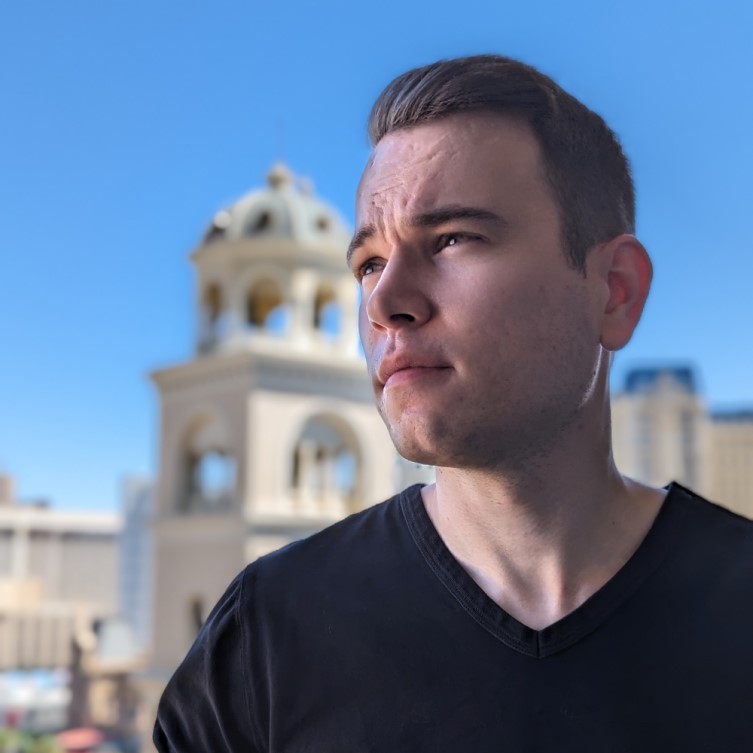 Josh has been involved in the miles and points game since 2015 but has scaled up his knowledge and points earning potential in recent years. With a consistent attitude of "min-maxing" in many aspects of his life, Josh has transferred this mindset over to the miles and points game. Always looking for the next big opportunity, he aims to share content on a variety of topics including his travels, miles and points, and most importantly, how to get the most out of your credit cards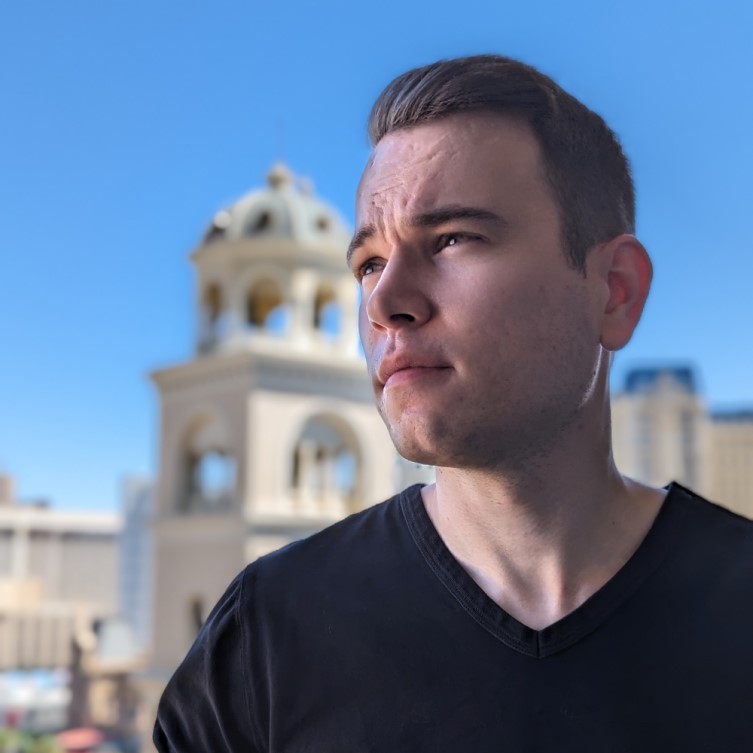 Latest posts by Josh Bandura (see all)