How to Find a Mail-Forwarding Service for Sending US Credit Cards to Canada
If you've looked into getting into the US credit card game, you've undoubtedly come across the steps involving setting up a Mail Forwarding service, in order to have a US address so that you can apply for and receive US credit cards. In this post, I'm going to go over a general strategy you can use to find your unique mail forwarding solution.
As an aside, you might be asking: Why would I want to get a US credit card? The answer is simple: the Canadian market just isn't as competitive or as abundant as the American one. Let's take the example of Marriott Bonvoy, which is the only real hotel loyalty program that Canadians are able to earn large amounts of points for with credit cards in Canada.
Recently, Marriott devalued North American points redemptions by increasing the categories of almost all hotels in major cities, thus causing you to use more of your hard-earned points on worse properties. A way to sidestep this is to enter the US credit card game to acquire Hilton Honors points – while Hilton isn't as prevalent in Canada as Marriott, their points program offers far better value. This is just one obvious example; as there are many points programs in the US you may wish to take advantage of.
Let's dive into one of the first steps in entering the United States credit card market; finding a US-to-Canada mail forwarder.
Why You Should Find a Unique US Mail Forwarder
In the past, these mail forwarding services were talked about much more openly than they are now. However, we began to see several businesses change their policies and no longer forward credit cards (in fact, some will even destroy them). I'm referring specifically to Shipito and MyMallBox.
Such instances of services or methods being shut down because of overconsumption or abuse of a limited resource (a phenomenon formally known as the tragedy of the commons) are nothing new in the world of credit card rewards.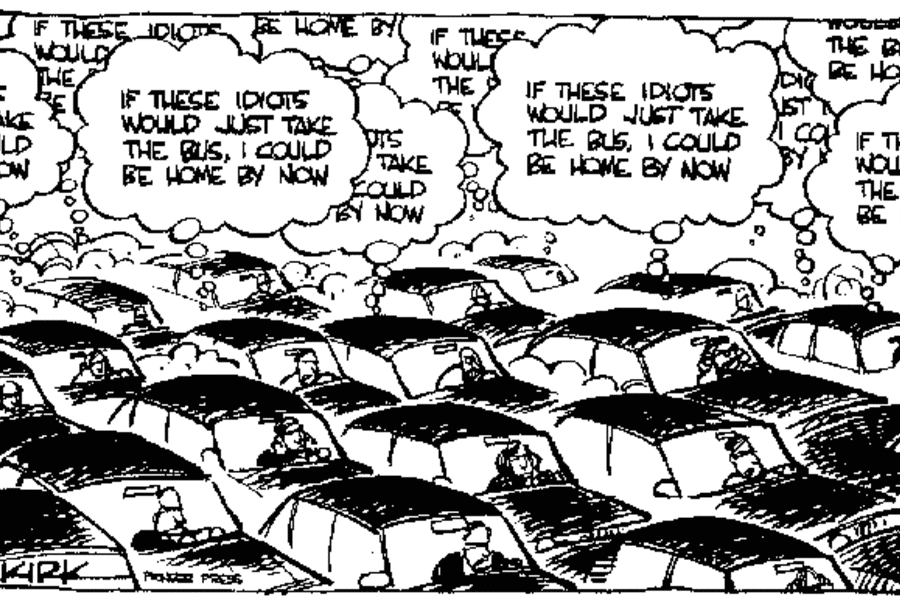 If you've followed the subreddit r/churningcanada in the past few years, you know that, as with the taboo topic of Manufactured Spending, talking about or revealing what mail forwarder you use is absolutely off-limits (and will get censored by users there).
As we've noted before, it's paramount you follow the code of omerta (silence) and refrain from talking about manufactured spending and mail forwarding, lest they be shut down. This will give you the opportunity to both remain "under the radar" of prospective forwarders, as well as not ruin the party for everybody else.
Having these types of services shut down is a huge pain in the butt for anyone, as you have to then change your addresses with your banks and billing addresses on your credit cards, which could cause credit file identity resolution issues (albeit temporary).
So, rather than suggesting another mail forwarder for everyone to use, I think it is important to go over basic principles and strategies that should guide you to finding your own US mail forwarder.
Three Requirements of a Suitable US Mail Forwarder for Canadians
There are essentially three requirements you should keep in mind when assessing the suitability of any mail forwarder:
The mail forwarding service is not listed as a Commercial Mail Receiving Agency (CMRA) by the US Postal Service and is therefore considered a residential address (as far as the credit card companies are concerned at least). Otherwise, companies like American Express may refuse to send your card there.
The mail forwarding service does not have terms and conditions or prohibited items lists that disallow credit cards or financial documents.
Most would want a service that doesn't charge by subscription, but rather has shipping costs for each letter forwarded (including postage) to keep costs reasonable.

Paying a subscription makes less sense unless you are signing up for a significant amount of US credit cards per year. If that is the case, 24/7 Parcel is a suitable solution, particularly because they have assured customers they will continue to forward credit cards indefinitely.
So, how do we go about finding potential mail forwarding services? The reality is that there are thousands of mail forwarders throughout the United States, and they can range from really large operations to small family-owned "mom and pop" operations that have a few dozen customers.
Somewhere in the middle is probably ideal for our purposes. If you google something such as "US mail forwarder", the algorithm will only spit out the big companies who can afford to market their services to you. Instead, I would avoid these big players by recommending that you search by individual state, or even by an individual city if you prefer. Starting with a state that borders your province likely makes the most sense to reduce the time that the forwarding takes.
From there, we check for Requirement #1 using a USPS lookup tool. Using the tool involves three simple steps:
Search for the business by entering the address in the "ZIP Code™ by Address" page
In the response window, expand the drop-down arrow next to "Show Mailing Industry Details".
Check the line "Commercial Mail Receiving Agency" for a "Y" or "N" (we want an 'N').
If that's all good, moving on to #2, it's time to scour the service's website for "Terms and Conditions", or "Prohibited Items" (which may be embedded within the T&Cs). There must be no language stating that the service doesn't forward credit cards. Examples below.

For example, wording from Stackry is very explicit that they won't forward any monetary items including credit cards.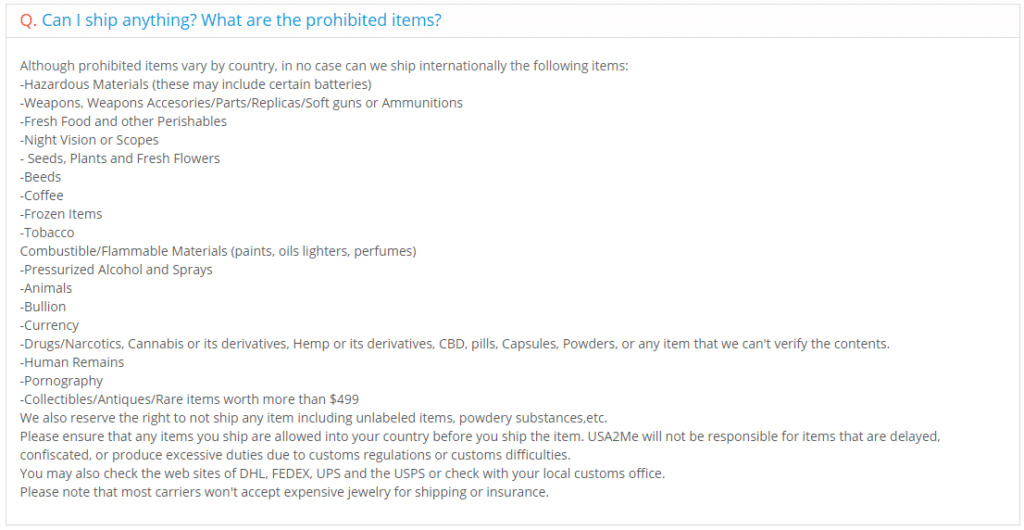 The wording from USA2Me doesn't explicitly say anything about credit cards or financial statements. However, it does mention currency. This is a bit of a grey area as some services may consider credit cards to be an indirect form of currency or "currency-like".
In cases like the latter, where you are unsure if the service will forward credit cards (many smaller forwarders don't even have a T&C page), it is always best to just email or call the company and ask. You don't need to be super-specific. I would usually say something like "do you forward financial documents like bank statements, credit cards, etc". Remember, too, that many Canadians require such services legitimately.
If the above two criteria – non-CMRA and no prohibition of credit cards – are met, you should be able to use this mail service for your credit card forwarding purposes (assuming you are happy with their pricing).
Now, I'll do a short case study where I attempt to apply the above principles to find a mail forwarder in the most remote US state of Alaska. Obviously, this is the best place to start looking for a mail forwarder.
Case Study: Trying to Find a Mail Forwarder in (or at least shipping to) Alaska

Searching "Alaska mail forwarding services" on Google, we are left with three potential results after looking past the initial ads:
These results do bring up an interesting point, as another search strategy could be to look for companies that forward specifically to [your city]. If you live in a major city like Vancouver, Toronto, Calgary, or Frugal Flyer's native Edmonton, etc, this could work very well for you.
Forwarder
Address
CMRA?
T&C
Pricing
Mail Cache
3705 Arctic Blvd
Anchorage AK
99503
Yes
–
–
Wanderer's Mail Services
1916 Pike Place, Suite 12
Seattle, WA
98101
Yes
None listed.
$3.95 handling in addition to retail postage fee (per mailing)
Earth Class Mail
PO Box 190869
Anchorage, AK
99519-0869
No
–
Subscription starting @ $39 / month
Looking up the CMRA status
As mentioned, you simply plug in the forwarder's address like so.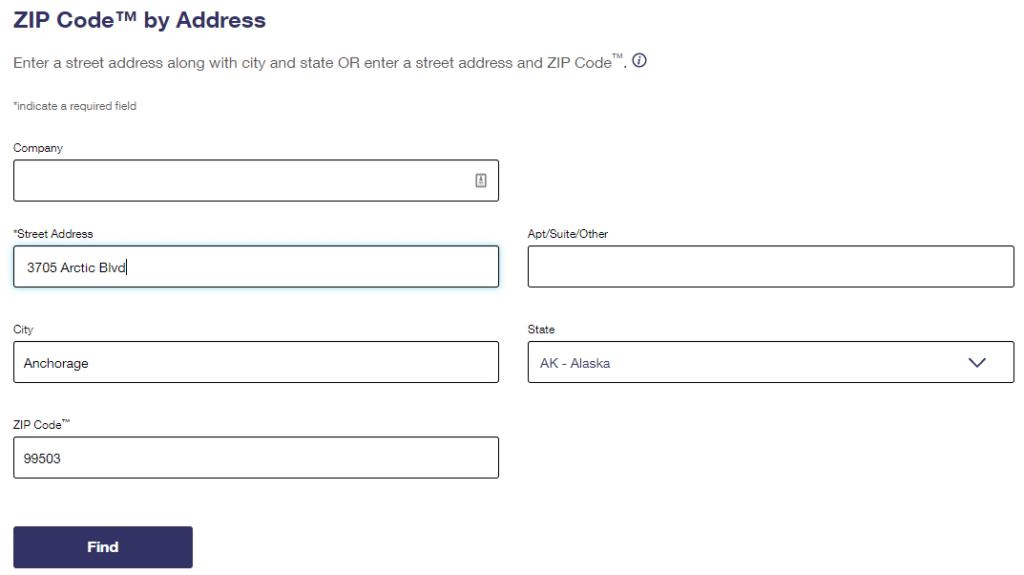 What we see on the following screen shows that the Mail Cache is in fact a CMRA.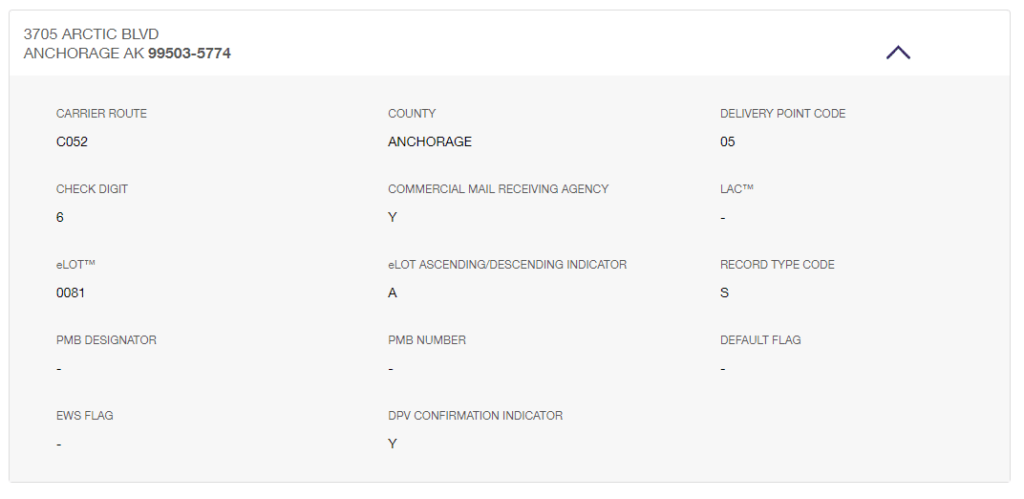 Unfortunately, Wanderer's Mail Service was also a CMRA, as they looked promising, and had attractive pricing. Earth Class Mail is a full-service Virtual Mailbox and offers way more than we are looking for, at a steep cost.
Many forwarders, including the one I currently use, give you your own unique Suite number, rather than an arbitrary account number. So this could be an additional requirement to look for when scouting for a mail forwarder.
I can confirm that when I searched two more realistic US states, I was able to find over five mail forwarding companies that looked promising, each with no CMRA, no subscription fees, and no explicitly anti-credit card T&C. Of course, make sure to double-check with any company courteously when conducting your inquiries. Furthermore, it is possible to find mail forwarders that charge an under $5 USD shipping cost per letter mail.
It's now up to you to apply these strategies and find your own mail forwarder to pave your way into the US credit card game. Our neighbours to the south are blessed with a very lucrative market that possesses over ten times the number of products we have up north. When it comes to this hobby, it's also always good to diversify to maximize your opportunities and minimize your risk.
Conclusion
Finding a mail forwarder that meets your needs is one of the key parts of setting yourself up for success in the US credit card game. While it can take more time to find one that isn't publicly shared, the potential longevity that you will be rewarded far outweighs the time spent researching.
Frequently Asked Questions (FAQs)
Does the forwarder need to exist in the same state that your US bank does business?

Ideally yes to avoid suspicions, but is not a requirement. My first forwarder was in the state of Delaware, but the one I currently use is in a state in which my main US bank, TD, does not have a footprint. 

Are there any other fees associated with mail forwarding that I'm not considering? 

Depends on the service. In general, there are two models: 1) subscription fee (annual or monthly, ~$100 USD) with a per item postage fee (~$1-2 USD), or 2) "per item" processing and postage fees (~$5-10 USD per item). These should be your only costs, but be careful not to leave packages languishing for too long or you'll start accruing hefty "storage fees" (aka, a fine on being too lazy to check your damn mail). Also ensure the forwarder doesn't charge for the disposal of junk mail, as entering the US credit card game is guaranteed to attract spam mailers like an animal carcass attracts vultures. Unlike vultures, spam mailers serve no necessary ecological functions.

You may also need to factor in the cost at which you value your own time. Some forwarding services will mail directly to your address (which will likely be more expensive), but others may deliver to a local pickup location in your city. 

Can I split costs with another person for my mail forwarder?

This will depend on the mail forwarder. If you are paying a subscription fee, you and your Player 2 (usually a significant other) may be able to use a single account. This would also avoid suspicion from the credit card companies and banks, who would expect you and your partner to have the same address. Just ensure that if the mail is being forwarded to a pickup in your city and the recipient to whom the credit card is addressed is the one to take possession of it.

I've heard Planet Express is a good option. Why don't I just use them?

Planet Express is a well-covered mail forwarding option in the miles and points community. They offer an approximate total cost of $9.28 USD per mail forward and cover all the other requirements. But, as we've mentioned, mail forwarding for credit cards is something prone to the tragedy of the commons, and Planet Express could very well go the way of MyMallBox and Shipito in the future. In most cases, when something in this game becomes popular enough, it's not a question of if it will be shut down, but when.

For this reason, we suggest that you employ the tactics detailed earlier in this article to find your own mail forwarding solution, and should only fall back on Planet Express if you cannot find anything suitable.

Another option many use is MyUs.com. This is because holders of US American Express cards get a special discount and free premium membership for two years: https://www.myus.com/welcome/amex/. Of course, to use this benefit, you'd still have to get a US American Express card in the first place.

What is a USPS Form 1583?

Form 1583 is an 'Application for Delivery of Mail Through Agent' form. This form is issued as part of USPS regulations and is required by any mail receiving agency to receive mail shipped by USPS on behalf of a customer.

How do I fill out a USPS Form 1583?

Each mail forwarder should provide instructions for how to fill these out – they are fairly straightforward. For example, In Out Parcel has an article on how to complete the form in 3 minutes.

They may also provide you with a customized and pre-filled form.
Reed is addicted to the art of earning and redeeming travel points, and frequently pairs his trips with his other hobby: photography. Through Frugal Flyer, Reed aims to distill some of the complex and esoteric points strategies into digestible information. Furthermore, he hopes to use his technical expertise to develop invaluable applications and tools for the travel community.
Latest posts by Reed Sutton (see all)