If you're a reader of this blog, then you likely have a desire to be frugal. By that logic, it wouldn't surprise me if a lot of our readers regularly shopped at Costco, one of the biggest discount wholesale warehouses around. I don't need to preach the merits of a Costco membership or the savings you can get by shopping there in bulk – but $1.50 for a hot dog and a pop? C'mon, I'll line up for that!
However, if you are a customer of Costco in Canada, you may be annoyed by the fact that they only accept MasterCards or debit cards (unless you hold the CIBC Costco Mastercard). To add confusion to the situation, they previously only accepted American Express, but ever since that relationship ended in 2015, the American side of Costco only accepts Visa. If you thought breaking up with your ex was bad, imagine what it has been like for Costco and its payment networks.
In this post, we will tell you how to get around the "Mastercard Only" policy Costco Canada has so you can pay with your credit card of choice at Costco, including Visa or American Express.
Method #1: Costco.ca Costco Shop Cards
Unlike in-store Costco warehouses, Costco.ca accepts both Visa and Mastercard. Therefore, if you want to make an in-store purchase using your Visa, you can buy Costco Shop cards online at Costco.ca and take them in-store to make your purchase. There is no fee and free shipping. Costco Shop cards can be bought in denominations of $50 up to $2000 CAD. On top of that, the gift cards don't usually code as cash advance, so they'll contribute to those ever-important minimum spend targets, and earn points to boot!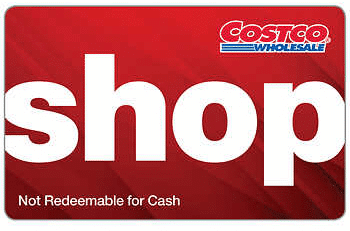 Method #2: Prepaid MasterCard and Visa cards
You can purchase prepaid MasterCards or Visas from stores like 7-11, Circle K, Mac's, etc. If the prepaid card is a Mastercard with a chip, you may be able to use it in-store at a Costco Warehouse. Unfortunately, most cards do not possess a chip, and so cannot be used at retail Costco locations – instead you'll have to use them for purchases at costco.ca. This method can be expensive as prepaid cards typically have an activation fee of $5-8 but may work for you if you have a particular minimum spend you need to hit ASAP.
How to supercharge this method:
You can offset the purchase fees by using a cashback card to activate your prepaid credit card. Even better, use a card with a 5x points grocery store multiplier, such as the American Express Cobalt Card or the Scotiabank Gold American Express Card, to buy a prepaid credit card at a location that codes as a grocery purchase, such as a Circle K convenience store or 7-11.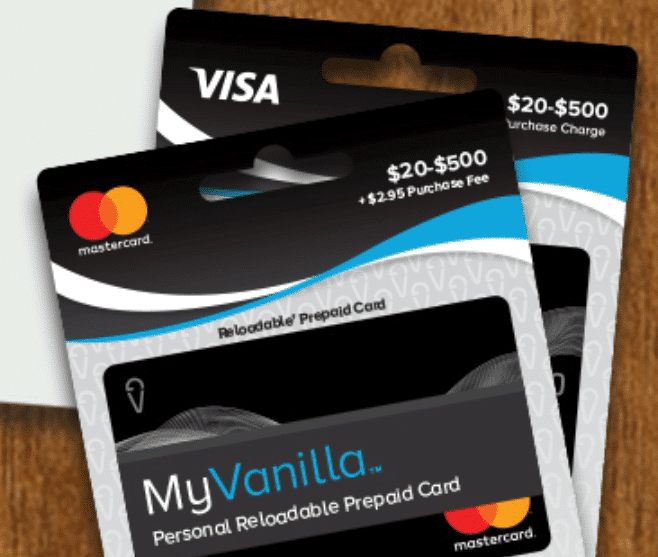 Method #3: Stack MasterCard
Stack is a reloadable prepaid card that behaves as a MasterCard, and is issued by one of the increasingly-popular "financial disruptor" tech startups, in this case, Stack Finance.
The main benefits of this no-fee card used to be for travelling, as it offered no foreign transaction fees and no ATM withdrawal fees. Sadly this is no longer the case. Related: Traveling? Save on Foreign Currency Exchange.
However, if you happen to not have a MasterCard, you can load the Stack card from your bank account and then use that at Costco locations.
Unfortunately, the only ways to earn additional points with this method are to use either the Interac Online payment option available with the BMO Premium Checking Account (which earns up to 1 Air Mile/$40 spent) or with the Scotia One Account which earns 1 Scotia Rewards point/$5 spent. In the grand scheme of things, this is peanuts, but it's arguably better than nothing if you have absolutely no regular MasterCard in your credit card lineup.
Method #4: Buy Costco Shop Cards on US Costco.com and Use at a Canadian Costco
This method is a bit convoluted and only worth it in very special circumstances. It also requires you to have a US-issued credit card. If you have managed to secure your first US credit card, this might be an opportunity you could consider.
Essentially, the US version of Costco online, Costco.com, also allows you to buy Shop gift cards. However, despite Costco US only accepting Visa in-store, on their site you can pay with any credit card, including Visa, MasterCard, or even American Express.
Therefore, if you have a US credit card with a good rate of return, or that you need to make purchases with, you can buy Costco.com Shop cards and have them forwarded to you using your US mail forwarder.
This is possible because when using a US Costco Shop card in Canada, there is no conversion fee from USD to CAD, and you get the mid-market rate.
I mentioned special circumstances where this method might be worthwhile. Well, assuming you shop regularly at Costco, this method has the following benefits:
You can earn 5X Chase Ultimate Rewards / 5% cashback with the Chase Freedom card when they have a category bonus for warehouses. This of course requires ensuring that you can even get approved for one of the lucrative Chase credit cards.
You are able to indirectly use your US Amex to pay for Costco Canada purchases.
You are converting USD to CAD. Paired with a good Manufactured Spending method that results in USD, this can be a good way to convert your money back to CAD at a good rate.
You can also use this method in reverse, buying Shop cards at Costco.ca and taking them with you on a US trip, to save the forex fee you might pay for shopping at US Costco
Now, the only downside to exchanging USD for CAD is your mail forwarding fee, which your forwarder may require you to foot the bill for every single time you receive a new package with a shop card. However, if you buy the card in $2000 USD denominations, that's only a 0.25% fee, assuming that your forwarder charges an average of around ~$5 USD per shipment.
Related: Best Credit Cards for Grocery Purchases in Canada
There shouldn't be much risk if the mail is lost either, because Costco Shop cards have no monetary value until activated, and must be activated by you over the phone, much like a credit card.
Conclusion
If you are someone who shops religiously at Costco, while also aspiring to employ the tactics we preach on this blog, particularly credit card rewards, you may find yourself in a bit of a pickle when trying to meet minimum spend requirements on your latest Amex or Visa credit cards.
In such circumstances, some of the above methods should serve as suitable workarounds to make your spending as efficient as possible, both for your lifestyle and for your wallet.
As always, Happy Frugal Flying!
Credit to Harlan Vaughn from Out and Out for inspiring some of the ideas in this article.
Related: How to Use American Express Credit Cards at Superstore and Loblaws
Reed is addicted to the art of earning and redeeming travel points, and frequently pairs his trips with his other hobby: photography. Through Frugal Flyer, Reed aims to distill some of the complex and esoteric points strategies into digestible information. Furthermore, he hopes to use his technical expertise to develop invaluable applications and tools for the travel community.
Latest posts by Reed Sutton (see all)