The US credit card market provides unrivaled opportunities to accumulate points and miles and travel perks (including things such as travel insurance, lounge access, and loyalty status). However, in order to start your US credit card journey, you are going to need a US-domiciled bank account.
While this may sound intimidating, we'll walk you through the best US bank accounts for Canadians and the steps needed to get you started on this exciting new chapter of your miles and points journey!
Opening a US Bank Account as a Canadian
Different from a standard "US dollar" account that your bank might offer, a US-domiciled bank account is physically located in the United States and can be used to send and receive money to pay your eventual US credit card bills.
Learn more: US Credit Cards for Canadians
The good news is that you don't need to visit one of these banks in person – you can open an account with their Canadian counterpart!
Benefits of Having a US Bank Account as a Canadian
First and foremost, a US bank account is a non-negotiable if you want to enter the US credit card market for two main reasons:
Bank statements act as proof of your US address.
You can only pay your US credit card bill with a US-domiciled bank account
In addition, there are other benefits of holding a US bank account as a Canadian that can elevate your points, miles, and travel experience:
Withdraw USD from ATMs when traveling in the US (or any country where USD is accepted as a valid currency for payment) for those moments when vendors do not accept credit cards.
Deposit USD checks via online banking or receive ACH transfers into your US bank account. This will come in handy if you decide to use buying groups in the US to meet minimum spend requirements or earn points, as these groups payout in USD.
The Best First US Bank Account for Canadians
So we've convinced you that a US bank account is essential for anyone that is looking to expand their horizons in the world of points and miles. Now you're asking, "How do I exactly get started?" Although it may seem intimidating, the largest banks in Canada have cross-border banking options that allow you to open up an account with their US-affiliated counterpart with the click of a few buttons or a phone call!
CIBC, BMO, TD Bank, and RBC all offer cross-border banking solutions to allow Canadians to open a US-domiciled bank account. While there are slight differences between each option, we recommend going with the Canadian bank that you already bank with as it will be the most seamless process. Let's go over each one to see which is right for you.
CIBC Bank USA Smart Account
The CIBC Bank USA Smart Account is a strong product for those of us that have a banking relationship with CIBC in Canada. This account has no monthly maintenance fees, which means you don't have to keep a minimum balance in your account.
You will also receive a debit card and can withdraw USD at all US ATMs without incurring a charge from CIBC (you still have to pay whatever the ATM charges). Additionally, the CIBC US app allows you to deposit USD checks via camera, much like we are able to in Canada.
To apply for this account, you must already be an existing CIBC customer with a checking or savings account. Once at the application page, you will have to consent to a "US credit check." In my experience, this step has no effect on your Canadian credit history or file (and your US credit file doesn't exist yet), so don't be startled by the strong language.
From there, log in with your CIBC online banking credentials, look through the information that is pre-filled for you from your existing CIBC profile, and click submit! Soon, you'll receive confirmation of your approval and instructions on how to access CIBC NetBanking.
BMO Harris Smart Advantage Checking
The BMO Harris Smart Advantage Checking account has no monthly fees when you opt-in for electronic statements, meaning you don't need to maintain a minimum account balance. While withdrawals from BMO ATMs are free, if you find yourself withdrawing from a non-BMO affiliated ATM, you'll incur a $3 USD charge (+ ATM fee). Similar to CIBC, the BMO Harris app will let you deposit USD checks online.
This account also comes with fee-free transfers from BMO Canada US dollar accounts to the BMO Harris account. However, if you are transferring funds from a Canadian dollar account, we don't recommend going this route – banks often charge a less-than-optimal exchange rate when doing this.
Learn More: The Cheapest Ways to Convert Canadian Dollars to US Dollars
Interestingly, even if you are a current BMO Canada customer, you can't open a BMO Harris account online unless you had a Social Security Number (SSN) or Individual Taxpayer Identification Number (ITIN). If you don't have either, you have to call the toll-free number at 1-888-214-6720. Make sure you tell them you're calling as a Canadian looking for a cross-border banking option, and they'll take it from there.
TD Bank Convenience Checking Account
If you currently bank with TD Canada, your best bet would be the TD Bank Convenience Checking Account. This account has a $15 USD maintenance fee, but you can get that waived with a minimum monthly balance of $100 USD. If you're withdrawing USD from a non-TD ATM, you will incur a fee. TD Bank's footprint is huge in the US so finding an ATM may not be too difficult. Like all the other options, you'll be able to deposit checks via the mobile banking app.
Applying online is a bit more laborious. Even if you are an existing TD Canada customer, you'll be required to input all of your information, including your Social Insurance Number, Canadian passport, and an additional piece of Canadian identification. On top of that, you have to answer security questions based on your Canadian credit history. Lastly, you'll be required to check a box that says you consent to a credit check, but this is not a hard pull. If you aren't a TD Canada customer, you are still eligible to open this account.
RBC U.S. Direct Checking Account
The RBC U.S. Direct Checking Account offers an introductory offer for $0 in fees for the first year and an annual fee of $39.95 (or $3.95/month) thereafter. This account comes with all of the features of the previously mentioned options as you can deposit checks online via the mobile app and withdraw USD from RBC ATMs (other ATMs will incur a service fee).
If you are an avid collector of RBC Avion points, RBC offers a cross-border banking bundle that comes with the $0 annual fee RBC Bank Visa Signature Black card, which earns 1 point per dollar on all purchases. While it doesn't have an annual fee, this card is vastly underpowered compared to the many US credit cards on the market, (plus we have the valuable RBC Avion Visa Infinite card in Canada) so we can only recommend this option for those who have an unwavering commitment to the Avion program.
Of the 4 major options for US bank accounts, we think the RBC is currently the weakest because it is the only one with a monthly/annual maintenance fee (albeit it only starts after the first year). After all, we're all Frugal Flyers and are looking for the most cost-effective way to level up our travel – what's cheaper than free?!
I Don't Bank With Any of These Banks, What Do You Recommend?
If you don't have an existing relationship with any of the 4 banks above, we tend to recommend the TD Bank Convenience Checking Account for the following reasons:
The barrier to maintaining a fee-free account is low ($100).
You can apply online, even if you aren't an existing TD Canada customer.
TD Bank has the largest footprint out of all of the options, which will increase your chances of fee-free USD withdrawal while in the US.
Getting Started with Your First US Bank Account
Step 1: Obtaining a US Mailing Address
The main goal of this whole process is to be able to apply (and get approved!) for US credit cards. The most important requirement for these cards is to have an address in the United States. This can take the form of a property that you own or rent, a family home, a friend's home, or a mail forwarding service, such as 24/7 Parcel.
We recommend establishing your US-based address as the first step because your US credit card journey is contingent on this. This address will be attached to your new US bank account once it is open. Your bank statements will have this address and will be used as proof of your US address when applying for US credit cards.
Step 2: Open Your US Bank Account Online
After determining which US bank account is right for you, you're going to go through the steps to open the account online. Again, we recommend you stick with the institution you already bank with as this will make the process as seamless as possible.
After submitting your application, you should get an email saying that the account is open and ready to be funded. Very rarely will you be required to call in or go into a branch to open these accounts, but your mileage may vary if you don't already have a relationship with the bank or if some information was incorrect.
Step 3: Attach Your US-Based Address to Your New Account
As we mentioned, your new bank account will also act as the primary way to provide proof of your US-based address. Thus, it is imperative that you attach your US address as the primary address on your bank account.
When you first log in to your online banking account, you'll notice that the address on file will be your Canadian address. Don't panic – the bank automatically fills this in for you because you applied for and opened the account using Canadian credentials. Simply remove the Canadian address and put your US mailing address as the primary address.
Establishing Relationships with US Banks
While it may or may not directly increase your chances of being approved for their respective credit cards, having a banking relationship with the US bank(s) that you're interested in can't hurt. Additionally, having an account with a US bank that has a large footprint will help you avoid pesky ATM fees when traveling in the US. Our choices are Chase, Capital One, and Bank of America, as they issue some of the best travel credit cards in terms of points and perks.
Generally, you will be required to go in-person to a branch in the US to open one of these accounts. Check out our article detailing our experiences of opening Chase and Bank of America accounts in person. Remember to bring your passport, ITIN document, and a few pieces of information that have your US address on it (bank account statements, credit card statements, Google Fi bill, etc.) when you attend your appointment!
Chase Bank
Depending on who you ask, the holy grail of US credit cards is held by Chase thanks to their Ultimate Rewards program, so it's no surprise that many people try to increase their odds of being approved for Chase credit cards by opening a bank account. The two options that make sense for Canadians will be the Chase Total Checking Account and Chase Savings Account.
The Chase Total Checking Account is the basic everyday checking account that many of us are accustomed to in Canada. It comes with features such as a debit card for cash withdrawals and purchases, online banking, and digital check deposits. It has a monthly fee of $12 USD, however, this is waived if you meet the daily $1500 minimum account balance.
The Chase Savings Account is the most basic banking offering from Chase. Simply put, this account will only be able to store and withdraw USD – you can't send bill payments or make purchases using the provided ATM card. There is a $5 USD monthly fee that is waived with a minimum balance of $300.
If you are solely looking to establish a banking relationship with Chase, we recommend the Chase Savings Account because it is a lot cheaper to get fee-free status compared to the Total Checking Account. You really don't need a bill paying or purchasing functionality from your Chase account because you will already have a US bank account that you have previously opened with CIBC, TD, BMO, or RBC!
While you're at your appointment opening a bank account, don't be afraid to also apply for a Chase credit card at the same time! I've had luck getting approved for the Chase Sapphire Preferred card at the same appointment – there might even be an additional or elevated welcome bonus for applying in-person!
Capital One
For all of us who are trying to get the elusive Capital One Venture X Rewards card, establishing a banking relationship with Capital One may help our cause! The Capital One 360 Checking Account is a go-to for many of my American friends because it is a fee-free checking account. Again, it has all of the bells and whistles that you expect from a checking account, but it has an advantage over Chase because there is no minimum balance to get fee-free status.
There have been reports of people being able to open a Capital One 360 Checking Account online using an ITIN, however, some people indicate a message from Capital One asking for them to visit a branch in-person for identity verification. As always, your mileage may vary.
Bank of America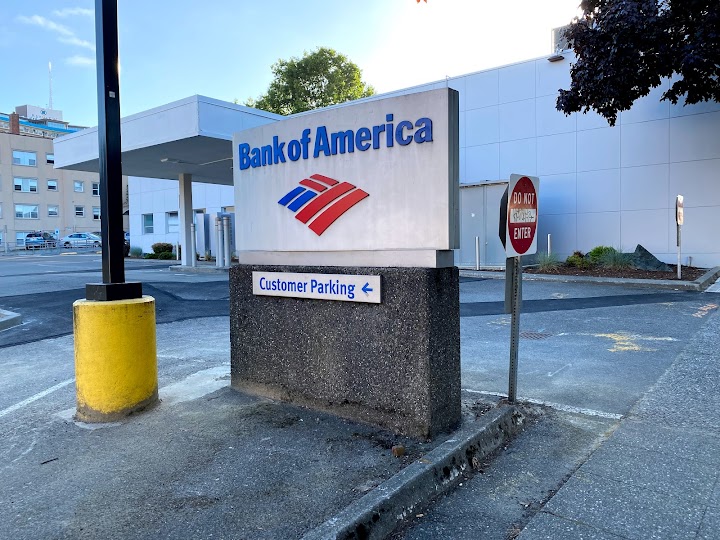 Like with Chase, Bank of America offers a few checking accounts, but all of which come with monthly maintenance fees or high minimum balances to qualify for a waived fee. Thus, if you are looking to establish a relationship with Bank of America, we recommend the Bank of America Advantage Savings Account. If you maintain a balance of $500, you can waive the $8 USD monthly maintenance fee.
US Bank Account Welcome Bonuses
Often, US bank accounts will provide welcome bonuses for opening a new account. Many of these bonuses require you to set up a qualifying direct deposit via the Automated Clearing House (ACH) system. This usually comes in the form of payroll or government payments.
As a Canadian, you might be wondering, "How can I qualify for these bonuses then?" Wise is a platform that many of us use to convert our Canadian dollars to US dollars; it's my preferred way to convert currency as the fees and exchange rates are much more favorable than banks. Wise uses the ACH system to deposit your money after it has been converted. There have been many reports showing that Wise deposits code as a direct deposit and qualify for bank account bonuses!
Doctor of Credit keeps an up-to-date record of what counts as a direct deposit for bank bonuses in the US – we recommend checking them out if you're looking to get a bonus!
Conclusion
Getting your first US bank account is the key to unlocking the more generous credit card rewards landscape of our neighbors down south. CIBC, TD, BMO, and RBC have great offerings that will suit almost everyone's needs. We recommend either choosing a fee-free account or satisfying the reasonable minimum balance for a fee waiver in order to keep your costs down.
After establishing some US banking history, consider opening personal bank accounts with Chase, Capital One, or Bank of America to establish a banking relationship and potentially increase your chances of being approved for their credit cards.
Quentin Tsang
Quentin dove into the world of travel credit cards in 2019 after being jealous of people going to airport lounges and wondering how he could do the same. Little did he know, this curiosity would lead him to become immersed in the world of points and miles. He loves to nerd out over all aspects of travel credit cards, loyalty programs and making the most of everyday spending, and can't wait to share his journey with Frugal Flyer readers.
Latest posts by Quentin Tsang (see all)