I recently read an article by a lesser-known points blogger who calls himself the Points Professor. One of his articles alerted me to the concept of buying groups (also known as buyer's clubs).
These groups are relatively unknown in Canada but are a big business in the United States. Let's look into buying groups and how you can take advantage of them as an opportunity for manufactured spending.
What is a Buying Group?
The idea is relatively simple: a buying group is a collective of consumers who pool their purchasing power in order to buy inventory. This can be advantageous for a few reasons:
A larger number of orders means a group discount can be negotiated
You can circumvent stipulations that limit the number of orders per person or household
So a small business might contract a buyer's group to utilize the combined purchasing power of the buying group members to purchase products on its behalf. The buyer's group then forwards the products to the business, which then pays the group members for each item.
Buyer's groups exist for many large industries (for example see Torbsa or LBMX) but are not as common in the context of pooling purchasing power for consumer goods.
For a general consumer good, on a much smaller scale, the purchaser is no longer primarily incentivized by getting a discount themselves. Bulk discounts don't typically have any relevance to consumer goods (and if the retailer offers bulk or business discounts then why would the business need to draw from group purchasing power found through collective buying?).
Instead, the typical motivation for the business in consumer buying groups is to take advantage of a deal on a product they need, which is limited by the retailer to a certain number of purchases per person. The individual members of the buying group, when combined, can fulfill this need with ease.
Say Apple had a great deal on iMac Pros (e.g. 20% off), but it was a consumer-facing deal (not available to business accounts even when buying in bulk). Maybe a small business owner needs to buy 50 new iMacs Pros. At that scale, they would save over $50,000 by getting consumers to buy the product for them at a competitive price.
It is also likely (although I'm only speculating) that the end buyers of these products exist outside the USA, and so buying from within the USA allows for a sort of arbitrage.
The only real advantage comes to the consumer if the buyer passes off some of the discount to the consumer, and through the spending and subsequent generation of cash back or points – something you should be all too familiar with if you've been reading this blog 😉
Logistics of Using a Buying Group
As a consumer or 'buyer', the ordering process works as follows when using a buying group in Canada (with some variations between different groups/clubs):
The group notifies you of an offer for a product they are purchasing. This is typically done by email or through an online portal the buying group may give you access to. They may also use discord to notify the buying group members of deals.
You purchase the products using the payment method of your choice. Depending
You ship the goods purchased to the buying group's location or warehouse. If you are drop shipping, you will just enter the buying group's shipping info at checkout. You may need to add an ID number and/or submit a tracking number. Alternatively, some groups allow you to ship to your home and re-ship it to the group using a prepaid label provided by the group. Always know the group's policies and guidelines for shipping in detail!
The buying group receives the item and credits your account for the purchase. Once the group receives the item they will credit your account and then you can request a payout. Payout methods vary depending on the group and are usually via PayPal, e-check, or ACH.
What is the Risk with Buying Groups?
The core problem with group purchasing organizations involves trust and third-party risk. You are trusting a third party to reimburse you for the goods you have purchased and have shipped to them. You may have little recourse should they fail to do so, should you make a mistake in the order, or if something else goes wrong.
Some things that can go wrong and leave you SOL:
Lost packages: This can and has allegedly happened before. It can be the fault of the delivery company or the warehouse that receives the packages. For example, there was a case where USPS misplaced multiple pallets of products but still got signatures from the warehouse personnel that the orders were delivered. Different buying groups handled this differently, where some took responsibility right away, and others asked members to contact the retailer for a refund.
Going out of business: You can never concede the chance that a buying group will go bankrupt and 'ghost' you, with the owner or website disappearing with all the proceeds from a recent deal. A user in this FlyerTalk thread on Buying Groups recommends a Facebook group where "members actively share their experience and some company owners are part of the FB group responding to concerns." Following these groups may allow you to get ahead and get away from a company that is having problems.
Now with the above considered, most well-known buying groups do operate honestly, and make complete payouts reliably. Still, you should always do your own research on these groups. Read reviews and discuss with others on forums, know who the owners are, and how long the group has been operating. If it's the first time using a buying group, do the smallest deal possible to start with.
I'd recommend mitigating your risk by never spending excessively large amounts at one time on one specific deal with a particular buying group. Use the old stock trading cliche: "don't invest more than you're willing to lose" (especially when it concerns a single company or investment product).
Buying Groups in Canada
Canada Buying Group
| | | | | | | |
| --- | --- | --- | --- | --- | --- | --- |
| Available to Canadians? | Dropship or Reship | Stores | Communication | Deal Frequency | Timely Payment | Payment Method |
| Yes | Dropship – warehouse in Toronto | Amazon, Bestbuy, Walmart, Staples | ⭐⭐⭐⭐ | ⭐⭐⭐⭐ | ⭐⭐⭐⭐ | Direct Deposit |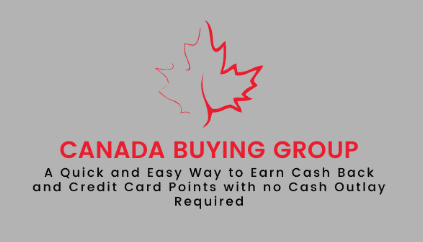 Canada Buying Group is a relatively new but fast-growing buying group, and one of the only Canada-specific buying groups. I started using this buying group in Summer 2022 and have had a positive experience so far.
The process for orders is similar to other groups. Once you sign up on their website, you will be sent an invite link to join a WhatsApp group. Deal notifications will be sent out to that group every few days. For most deals, you will need to "pre-register" by completing a Google form confirming the item and quantity. The deals can get filled up pretty quickly sometimes.
Once you order the product and have it shipped to the buying group warehouse in Toronto (address provided in WhatsApp), you will then submit an order request in their online portal, where you will include the order number, deal, quantity, and the taxes paid. You will also need to upload the order invoice.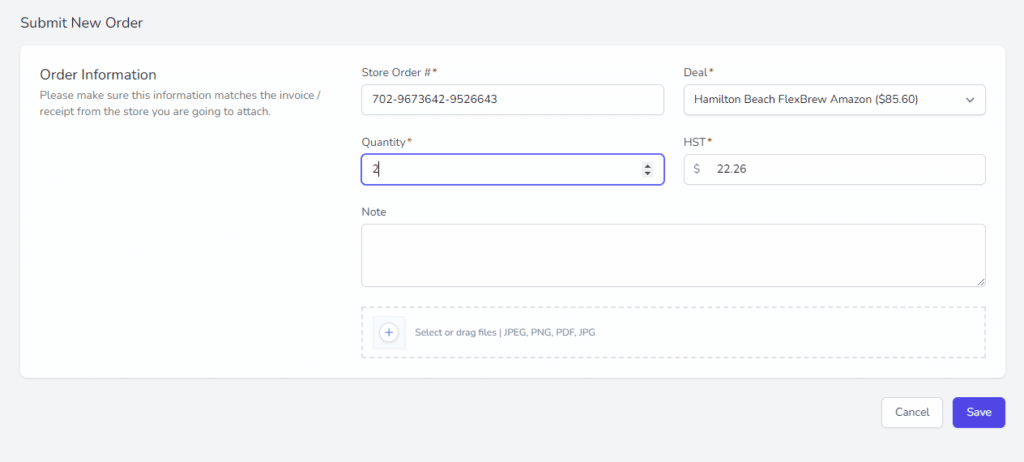 Once the order is delivered and confirmed by Canada Buying Group, you will see the status of the order change in your dashboard.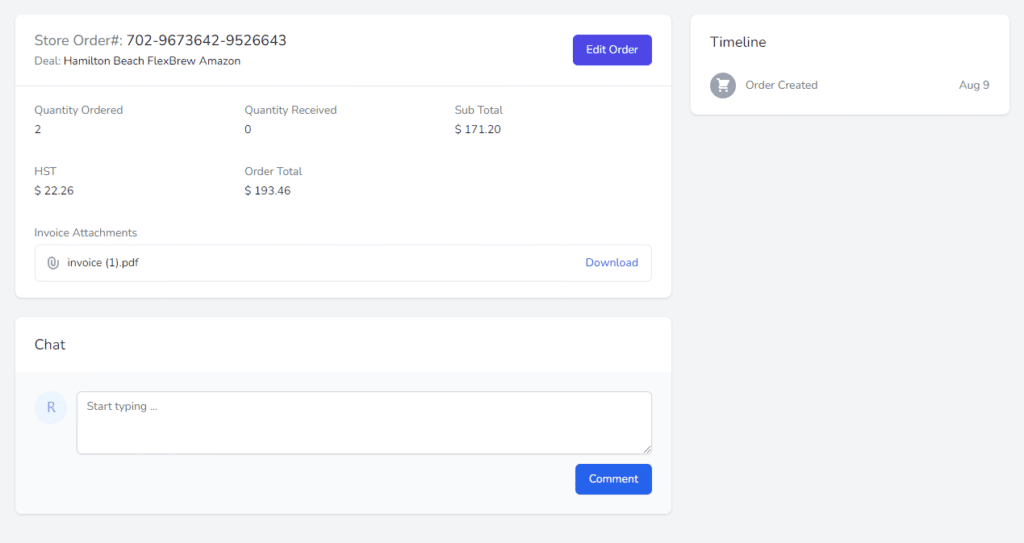 You will then receive payment for the order via direct deposit within 7 business days.
Deals on Canada Buying Group are most often from Amazon and Best Buy, with some deals from Staples and Walmart as well. I have always found Amazon to be the most convenient, as a frequent Amazon user already. Some deals do require an Amazon Prime account and others an Amazon Business account, both of which I have.
If you've had any experience with Canada Buying Group, please let us hear about it in the comments!
Buying Groups in the United States
With the United States being a bigger market, there are many more buying groups that exist. We have covered a few of the more popular ones below.
Max Out Deals
| | | | | | | |
| --- | --- | --- | --- | --- | --- | --- |
| Available to Canadians? | Dropship or Reship | Stores | Communication | Deal Frequency | Timely Payment | Payment Method |
| Yes | Dropship | Amazon, Target, Best Buy, Walmart, and more | ⭐⭐⭐⭐⭐ | ⭐⭐⭐⭐⭐ | ⭐⭐⭐⭐⭐ | eCheck, ACH |
Max Out Deals is a recent addition to the buying group scene in the United States, born out of a discord buying group with 16k+ members and over $1,000,000 in monthly purchases. While the site may be new, management is not new to the buying group scene at all and it definitely shows in the experience I have had with them.
Related: Max Out Deals: A Step-by-Step Guide
I've completed a handful of drop-shipped electronics transactions with them and the items were always checked in on the same day with no issue. They update their new deals frequently and often have commissions attached which puts them a cut above other buying groups which are more often than not paying at or below cost. Not to mention, many of their deals have unlimited commitment space and as a result, you can truly order as much or as little as you are comfortable with.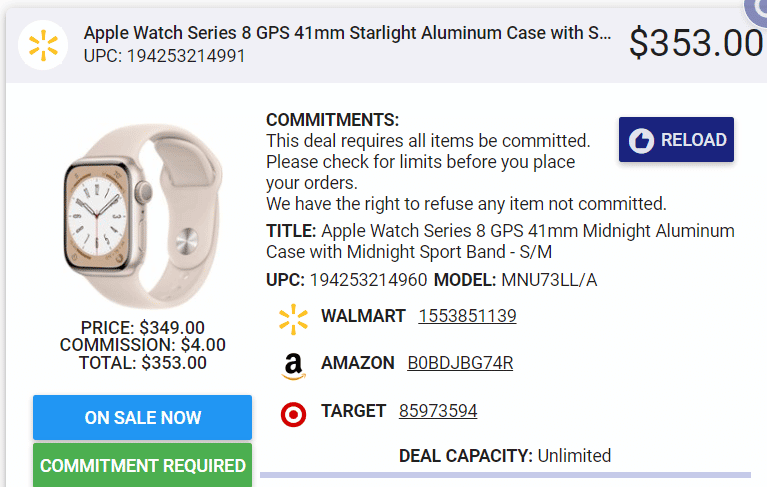 When I requested an eCheck, payment was made within 35 minutes. That is absolutely unheard of, and while I do not expect that to be the standard, it is clear that they are committed to timely item check-ins and timely payouts, which is a huge part of choosing a buying group as a purchaser.
If you are looking to meet minimum spending requirements on your US credit cards, I highly recommend checking out Max Out Deals as a quick way to generate spend without leaving your couch.
Sign up for Max Out Deals here.
USA Buying Group
| | | | | | | |
| --- | --- | --- | --- | --- | --- | --- |
| Available to Canadians? | Dropship or Reship | Stores | Communication | Deal Frequency | Timely Payment | Payment Method |
| Yes | Both – can ship straight to Delaware warehouse, or drop off at the New Brunswick warehouse. | eBay, Walmart, Apple, Costco, Amazon, Best Buy, Staples | ⭐⭐⭐ | ⭐⭐⭐⭐⭐ | ⭐⭐⭐⭐ | eCheck (PayPal Direct Deposit, or Print yourself and deposit) |

USA Buying Group was the first group I was admitted to, and also the group I received the most deal alerts from. They have weekly deals. I am told they've been in operation since 2016, and are owned by a Moshe Cohen, who is associated with USA Supply Source Inc.
Most deals with USA Buying Group are consumer electronics, from Amazon, Best Buy, eBay, Costco and several other stores. All deals I've seen pay at or above the purchase price of the item (i.e. some deals offer a commission).
For delivery, you can ship products to the group's warehouse in Delaware (DE), you will then be paid within the week. Alternatively, you can drop products off at several locations for instant payment, including Miami, DE, NJ, Baltimore, and NYC.
You can learn more about USA Buying Group through their website and in their FAQ document.
Completing a Deal with USA Buying Group
The workflow for completing an order with USA Buying Group was fairly straightforward. The first order I did was an ASUS VivoBook 15.6″ FHD Display, AMD Ryzen 3 3200U, 4GB DDR4, 128GB SSD, Windows 10 Home in S mode, Slate Gray, F512DA-WH31 from Wal-Mart for $299.
The order process begins from your email inbox, where you will receive a list of deals: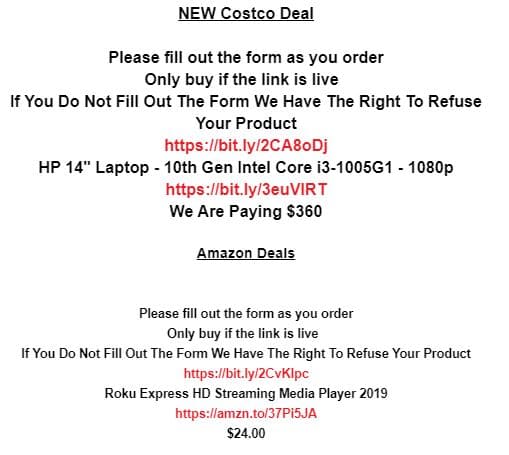 To take advantage of a particular offer, you must fill out a Google form with your Buyer ID and a few details. Then you make the purchase (remember to use the credit card that will get you the most points, and to first go through a cashback portal like Rakuten or Topcashback).
Remember to enter your own name, but the USA Buying Group's Delaware shipping address in the shipping address fields. Then enter your own billing address that matches your credit card. Your order may show taxes at first but once you enter the Delaware address they should go to $0.00.
Once you've placed the order, wait for your tracking information and number to be sent. Then go to http://tracking.usabuying.group/ and enter your ID and tracking number(s).

Once you've entered the tracking number, the item will show in your Tracking Dashboard on the USA Buying Group website.

Once the item is received by the warehouse, it should be assigned a Purchase ID shortly thereafter. For me, this was less than 24 hours. You will then see a pending payment in your dashboard.

A day or so later, you will receive an email confirming your purchase order (PO), and containing instructions for receiving payment.

"To request payment for a purchase order please login to your account – https://usabuying.group/login and request a check there. Any questions please whatsapp the main number (8452620800) or email [email protected]"
Interestingly, there was nowhere in my account to request a check. I had to text the Whatsapp number (8452620800), who then replied several days later and manually enabled a check request section in my portal.
Five days after requesting a check, I received the echeck in my email inbox. It was administered through deluxe payment exchange. The echeck process is very straightforward. You open the link, create an account, and then select the method for withdrawal ('Get Payment' button). You can do Direct Deposit or PayPal deposit, which has fees (2-3%), or you can print it as a regular check and deposit it yourself for no fee. I assume for most, the latter would be preferred.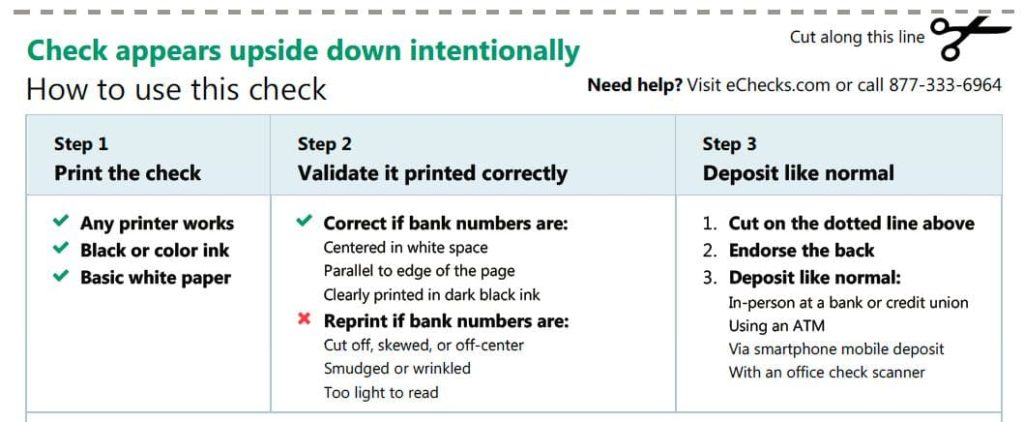 My Thoughts on USA Buying Group
My experience with this group has been pretty good. I haven't heard of any negative experiences or issues with this group. If you have an issue with payment or the shipment they have a google form you can submit. The communications through the Whatsapp number were not the most timely, but they did reply at least.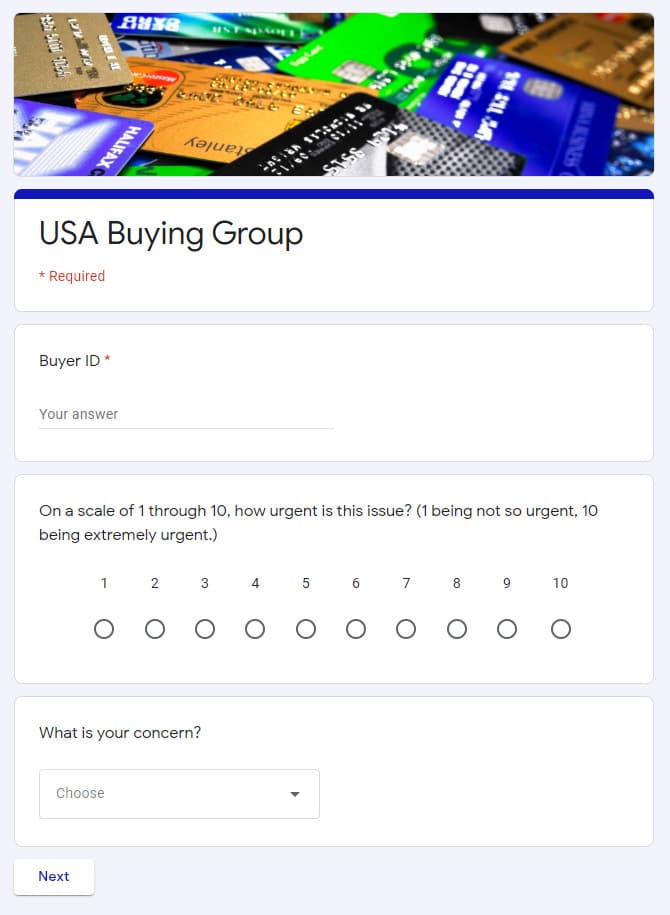 I will note that It can be a bit of a hassle getting a deal to go through sometimes. Some of the deals close up fast, and some retailers (Walmart) will start blocking the Delaware address – I presume because too many orders have been placed at that address, or they have blacklisted the address as a known reseller.
It's also a better method if you have a US credit card, or a card with no FX fees, since most retailers are US. With Amazon, you can switch the currency and charge to CAD, although you'll be accepting whatever exchange rate Amazon uses.
PointsMaker
| | | | | | | |
| --- | --- | --- | --- | --- | --- | --- |
| Available to Canadians? | Dropship or Reship | Stores | Communication | Deal Frequency | Timely Payment | Payment Method |
| Yes | Both – can ship straight to DE/NJ warehouses, or reship / dropoff in person. | Walmart, Amazon, Samsung | ⭐⭐⭐⭐⭐ | ⭐⭐⭐ | ⭐⭐⭐⭐⭐ | Check or eCheck |
PointsMaker is a prominent buyer's club, and one of the most discussed online. They have been in operation since 2017, and ownership is registered to Sheldon Blumenfel, Shlomo Mandelbaum, and Avi Inzelbuch.
Like other clubs, they specialize mostly in consumer electronics, and these are most of the deals you'll see. I definitely see less frequent deals with this group than some of the others (maybe once every two weeks or so). However, I've read that's actually a good thing because PointsMaker tends to take less risk than some of the other groups.
Once you're approved (which is a manual process) and log in, you'll see they have a very clean dashboard. However, as with other groups, the deals are primarily communicated via email (and Whatsapp groups), the dashboard serving as management for deals post-purchase.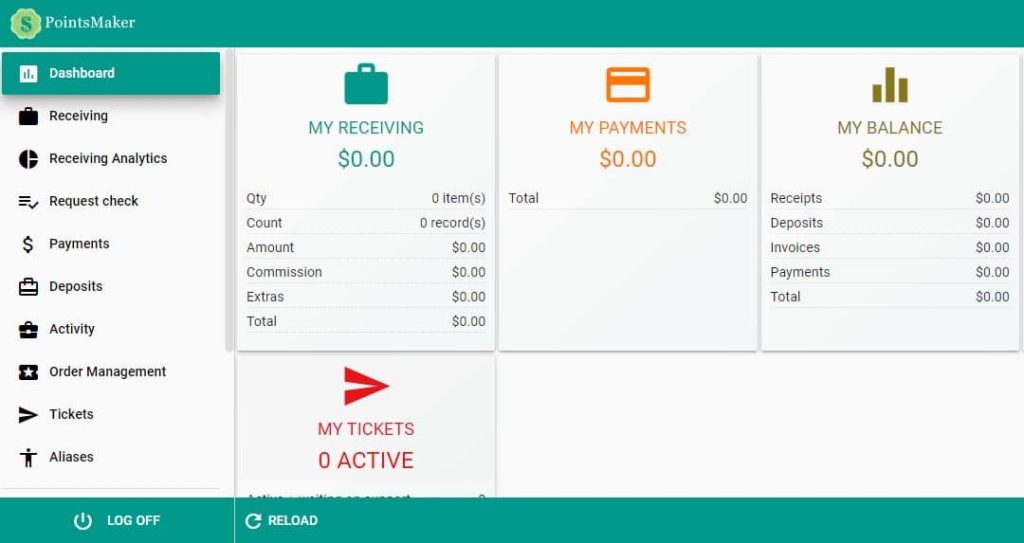 View the Pointsmaker FAQ for more information.
Completing a Deal with PointsMaker
I completed a small test deal with PointsMaker, this time ordering an Amazon.com deal. After the purchase was completed, I uploaded the tracking number to the PointsMaker dashboard. About a day after the item was shown as delivered on Amazon, I received an email notification from PointsMaker that the order was checked in, and less than 24 hours after that my echeck was ready to claim. The echeck claiming process was the same as USA Buying Group.
My Thoughts on PointsMaker
The process with PointsMaker was actually very straightforward and fast. I would probably prefer it to the USA Buying Group. The ease of the dashboard and speed of payout is better with PointsMaker. On the other hand, USA Buying Group has a greater deal frequency (almost daily), so if you're looking to scale or spend a lot, using both groups may be your best bet.
BuyForMeRetail
| | | | | | | |
| --- | --- | --- | --- | --- | --- | --- |
| Available to Canadians? | Dropship or Reship | Stores | Communication | Deal Frequency | Timely Payment | Payment Method |
| Yes, if you have a US mailing address | Dropship – number of NH warehouses | Amazon, Best Buy, Walmart, Dell, and more | ⭐⭐⭐ | ⭐⭐⭐ | ⭐⭐⭐⭐⭐ | ACH |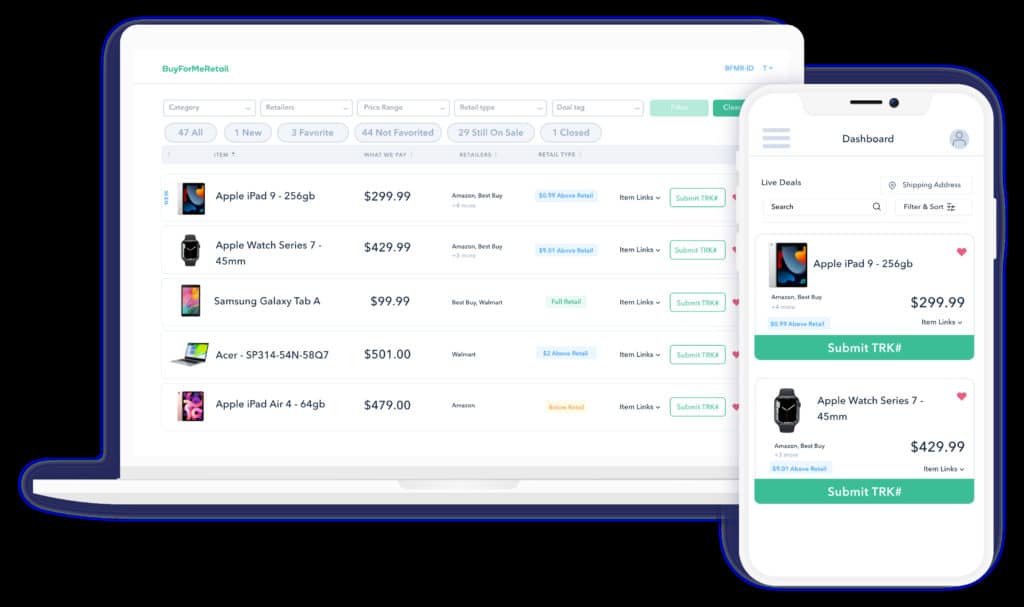 BuyForMeRetail (BFMR) is another newcomer to the buying group space, officially launching in 2018. Their owner is not publicly known, just as a registered LLC entity.
By signing up with a US mail forwarding address, I was able to sign up to take advantage of their deals. I've found that BuyForMeRetail often has below-cost deals, meaning that you are losing a few dollars for every purchase that you send to them. However, this can still be worth it if you are looking for a quick and easy way to meet a minimum spending requirement.
BuyForMeRetail checks in items very quickly and pays the same day via ACH, which is a major plus. The payments are automatic, meaning that you do not need to request payment once items have been received. All-in-all, their process seems quite streamlined and efficient for users.
In June 2022, BuyForMeRetail shut down a few of its receiving locations suddenly leaving purchasers in the lurch. If any orders were already in transit, BFMR refused to assist buyers and said they need to figure it out with the retailers. If you are going to use this buying group, I recommend only shipping to their Hudson address and using caution on the amounts you are ordering as it seems that they have no issue leaving buyers out in the cold if anything goes wrong.
Here is a nice YouTube tutorial on Buy For Me Retail if you're curious.
MYS Buying Group
| | | | | | | |
| --- | --- | --- | --- | --- | --- | --- |
| Available to Canadians? | Dropship or Reship | Stores | Communication | Deal Frequency | Timely Payment | Payment Method |
| Yes | Both – depends on the deal | Amazon, Best Buy, Walmart, Dell, and more | ⭐ | ⭐⭐⭐⭐⭐ | ⭐⭐ | Check |
MYS website has the exact same interface as PointsMaker. It allows entry of Canadian provinces, but strangely does not let you enter a postal code – the validation only allows ZIP codes.
I have a US address, so I was eventually able to get approved that way, however, I then had issues with my password not working. I emailed support and heard back after two weeks… apparently, my account had been blocked for inactivity – which happens after you don't place an order for a month.
This and many scathing testimonials online were more than enough to convince me that MYS is one of the shoddier operations out there. In June 2019 they reportedly had checks bouncing – not a good sign. There were also users who have reported being denied full payment for rather trivial reasons such as not "filling out their Google Sheet properly" and payments taking up to 30 days to be received.
MYS is also apparently notorious for blaming the customer when a package is lost.
Based on my research, I decided to not even try ordering with MYS (I'd have to go through the hassle of getting unblocked first anyways…) If anyone else has any experience with them, feel free to bring it up in the comments. I'd also recommend taking a gander at the comments on this post from Points, Miles, & Martinis for some testimonials and opinions on MYS.
The Deal Buyer
| | | | | | | |
| --- | --- | --- | --- | --- | --- | --- |
| Available to Canadians? | Dropship or Reship | Stores | Communication | Deal Frequency | Timely Payment | Payment Method |
| Yes, if you have a US mailing address | Dropship | Amazon, Best Buy, Walmart, Dell, and more | ⭐⭐⭐⭐⭐ | ⭐⭐⭐ | ⭐⭐⭐⭐⭐ | eCheck or ACH |
Over the past few months, I have been using The Deal Buyer (TDB) buying group to generate some additional spending to meet the minimum spending requirements on some US American Express cards. They post deals on their website in addition to a dedicated discord server; many deals are at cost or with an additional commission paid, whereas others are paid out slightly below cost.
I have had the most success with direct ordering from Amazon and Best Buy to their Portland location; there have been no canceled orders or issues at this point in time. Once the order ships, you are able to add the tracking number to their "Order Management" page and TDB will update your entry once they receive the item and reimburse your account.
Most deals are reimbursed at the retail cost, or slightly below the retail cost. I see this as a small fee for being able to manufacture spend from my couch, so depending on the difference between the purchase price and the reimbursement value, I make the decision if the spend is worth the fee.
I haven't had much luck with other retailers, such as Walmart and Dell, as they seem to automatically cancel the order when shipping to TDB, even if the address is slightly modified. Workarounds can be found, however, you will need to get creative on how you structure the address.
Since joining, I have been able to ship almost 600 items for over $50,000 USD in transactions through Amazon and Best Buy. I can say that I am satisfied with The Deal Buyer as they are quick to scan in items once received at their Portland warehouse, and payment is easy to request and quick to receive. Payment can be requested via e-check (any amount) or ACH if the total is over $200 USD. Once requested, payment is made within two business days.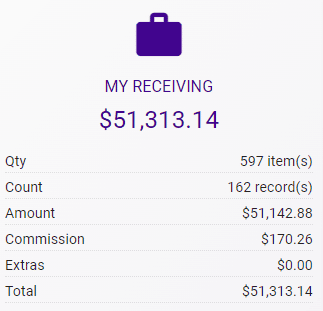 I also had one situation when a $500 Best Buy order was marked as delivered to The Deal Buyer, however, TDB never received it. They were great to work with and offered to reimburse the full amount of the order, provided I spoke with Best Buy first to see if they would re-ship the order. Ultimately, Best Buy did re-ship the order for no cost but it was nice to know that TDB would have covered the loss.
The Deal Buyer is what many would consider one of the best buying groups in the United States. If you are interested in exploring buying groups, ensure that this is one of the ones that you sign up for.
Other Tips and Tricks when using Buying Groups
Create multiple retail store accounts if you are doing big orders.

Stores may limit the quantity of a given product you can purchase. Still, you can usually circumvent these limits by creating multiple accounts and/or using other credit cards or forms of payment. This can be managed easier if you forward the multiple accounts to a single central email address (see mail forwarding).

Vary your shipping addresses if possible (often called jigging).

For multiple orders, either from the same or separate merchant accounts, modify your shipping address in slight ways. For example, use "Suite" or "Apt" instead of "Unit." This makes it less likely your order will be automatically canceled by the merchant.

Use the right credit cards to maximize your earnings.

Consider using credit cards with category spend multipliers such as Chase Ink or American Express Gold card (US). Stack this with a cashback portal or app. For example, Fluz, TopCashback, or Rakuten.com. Always use a portal. Use a monitor to ensure you receive the best cashback you can. 

Be careful with the pricing and math of the deal.

Don't assume you will be profitable. Sometimes deals start with a certain payout that is equal to the price from the retailer, and then the retailer's price changes but the deal stays live. Sometimes you will only break even when you use the right credit card – it's then up to you if the deal is worth it, ie. are you just buying points, and if so, at what rate?

Save screenshots of deals and a pdf of the receipts for purchase.

I also track all my deals in a detailed spreadsheet. If something goes wrong you want to have proof of what you did, when, and at what price.
Conclusion
Obviously, the ideal scenario is having access to a real US address in a tax-free state to receive and ship the orders. As a Canadian, you are likely not in this position, which means you must ship directly to the warehouse addresses.
From my experience, this means you cannot participate in deals involving Wal-Mart orders, as they will usually block the address. Best Buy orders usually work, although Apple orders, in particular, will cancel. Amazon is the best to deal with, their orders almost always ship. Personally, these are the only offers I participate in now.
Nonetheless, my conclusion is that these buying groups present a unique opportunity for manufactured spending that is accessible to Canadians, albeit less convenient and more limited than for those living in the US. As always, tread carefully, and don't over-leverage yourself with these deals, as there is some amount of risk involved.
For many Canadians, the most reasonable usage for buying groups may be simply to meet their minimum spending requirements on new credit card welcome offers. Perhaps in the future, we will even see a Canadian-centered buying club, although as with credit cards the US market is always going to dwarf us in size and competition.
Reed is addicted to the art of earning and redeeming travel points, and frequently pairs his trips with his other hobby: photography. Through Frugal Flyer, Reed aims to distill some of the complex and esoteric points strategies into digestible information. Furthermore, he hopes to use his technical expertise to develop invaluable applications and tools for the travel community.
Latest posts by Reed Sutton (see all)