Post Mortem: Printing Bitcoin Cashback and Saving the Rainforest with the Mogo Prepaid Card
As we've established previously, manufactured spending (MS) is not something that is or should be openly discussed. However, once an MS method has been shut down or nerfed, it becomes more acceptable to discuss. In our case, we've decided to create a regular series where we discuss recently defunct methods ('post mortems'), in the hopes it will provide value to our readers.
As you will soon see, many MS techniques follow a pattern or recurring theme. By learning to recognize these patterns, you should be more equipped to spot potential MS opportunities in the future and take advantage of them before the loopholes are ultimately closed.
The first method that will kick off our Post Mortem series involves the Mogo Prepaid Visa card, a cashback prepaid card that we've previously reviewed. Mogo has been a bit wishy-washy with this card, at times offering generous cashback offers as high as 2% cashback in bitcoin, in the summer of 2021, and then rescinding them in favor of tree planting campaigns.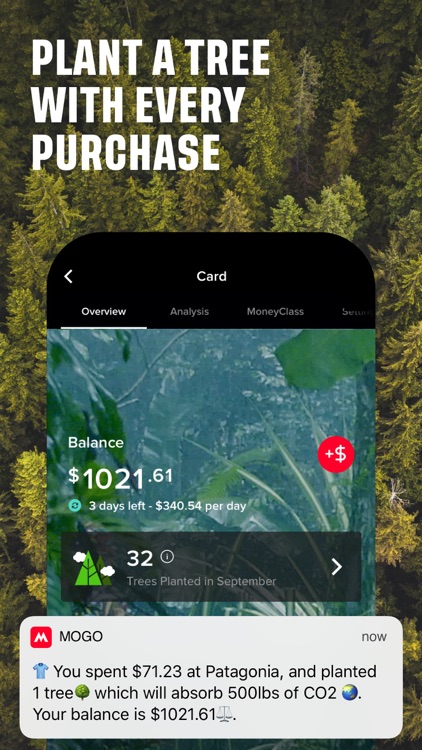 The Method: Visa Direct Load
The loophole that allowed Mogo card to be used for manufactured spending was actually hinted at early on by none other than Ricky Zhang from Prince of Travel, via a newsletter and also later referred to in this video as 'the Australian stone hatchet trick'.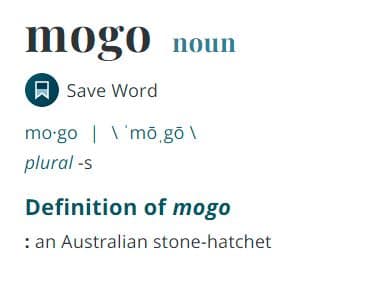 Mogo, a prepaid debit card (hint: this is a recurring manufactured spending theme), requires you to preload money to the card in order to spend it. Loading money to the card is possible via Visa Direct. However, what many people soon realized is that Mogo's definition of 'Visa Direct' was quite broad, and in the case of certain issuers, included credit cards.
Which credit cards could be used to load Mogo?
Initially, Mogo could be loaded directly with Visa cards from CIBC, TD, RBC, and Scotiabank, and without incurring any cash advance fees. Shortly thereafter the Visa Direct options were disabled for RBC and Scotia, leaving only TD and CIBC as working options.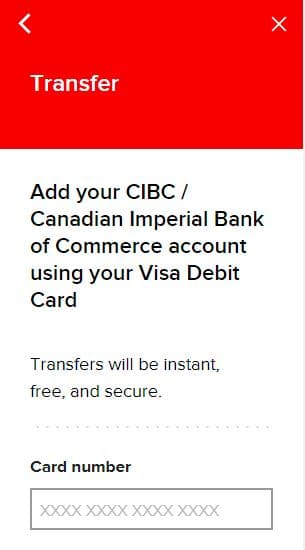 Liquidation: Emptying Your Mogo Balance
Another piece of the manufactured spending puzzle: liquidation. You always need a way to get the spend back into your bank to create a closed-loop. Often, loading/spending is the easy part and liquidation is the hard part. And it can be the difference between a scalable method, and one that can only be used in low volume.
In the case of Mogo, there were several methods to get your Mogo balance back to your bank account.
ATM
While Mogo doesn't allow you to withdraw directly to your bank account, it does allow you to withdraw money from the card at an ATM. Doing so does incur fees, including a $1 fee from Mogo and any applicable ATM fees (eg. $1.50 at Costco ATMs).
This is a less than ideal method for liquidation. You will not earn any applicable cashback from Mogo on ATM withdrawals (if Mogo is even offering cashback at the time). Mogo also has withdrawal limits it imposes, including a $500 per 24 hr limit.
Related: Manufactured Spend with Buying Groups in Canada & USA
These limitations mean Mogo liquidation via ATM is not really scalable, is time-intensive (making trips every day to the ATM), and not very lucrative (small net profit of credit card points – fees). For example, on a 2% cashback card, you'd make $10 – $2.50 in fees for $7.50 in profit.
While useful for meeting minimum spend requirements, this isn't real manufactured spending. We needed something better. Enter crypto.com.
Crypto.com
Mogo and Crypto.com (CDC) were a match made in heaven. Crypto.com is a prominent cryptocurrency full-service exchange and wallet app. Like many exchanges, Crypto.com allows you to buy cryptocurrency using your credit card.
However, the catch is twofold: crypto.com charges fairly steep fees (3%) for each load, and almost all Canadian credit card issuers recognize and charge cash advance fees for crypto.com purchases.
Mogo solved the latter as it doesn't charge cash advance fees (being a prepaid card and all). The former was solved by a generous CDC promotion: pay no fees on credit card purchases for the first 30 days of signing up.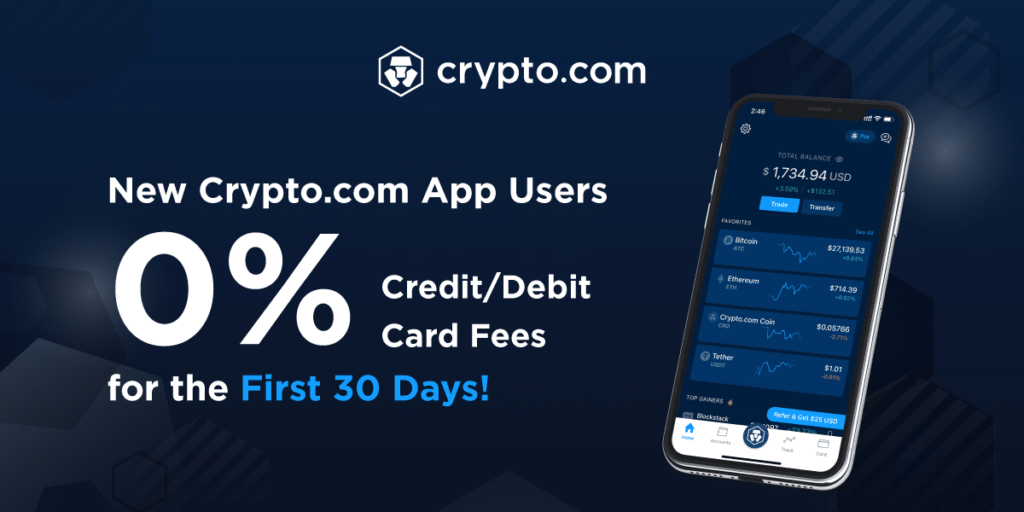 Therefore, by adding your Mogo card as a funding source for crypto.com, you could spend all of your Mogo balance on cryptocurrency TCAD (which is pegged at 1 TCAD = 1 CAD), then convert it back to CAD and e-Transfer it back to your bank account, all with no fees or exchange rate loss.
Credit Card -> Mogo -> Crypto.com (TCAD) -> Crypto.com (CAD) -> Bank (e-Transfer)
Other Methods
Given that Mogo is a Visa Platinum card, the number of possible liquidation avenues is endless. Really anything that allows you to spend on a card and receive back the money to a bank account (for example, PayPower loads). However, the trick becomes finding something that doesn't charge exorbitant fees that nullify any points you may have earned in the first place.
No-fee promotions or low-cost remittance services are prime candidates. Think Western Union, which is known to have fee-free promos from time to time, or services like Revolut (now discontinued in Canada). For a starting point of ideas, see our resources page.
Just How Lucrative Was the Mogo & Crypto.com Method?
With Crypto.com, Mogo became highly scalable for a short period of time. For 30 days, one could run rather obscene amounts of spend through and generate a nice sum of points. And indeed, we are aware of several individuals who pushed this method to its limits, quite literally.
MOGO LIMITS
– Max purchase 3k per tx, 5k per 24 hrs
– Max load is 9,900 per 24 hours
– Max ATM withdraw is $500
CDC LIMITS
– Buy limit 48k per week, rolling
– Sell is 3k per day, 5 days per week, weekdays only
– Buy TCAD, Sell TCAD to Fiat Wallet to e-Transfers
One reader even shared with us their spreadsheet which they used to manage their transaction flow. We've included a small snippet for interest, with some info redacted and numbers/dates changed for privacy purposes.

All totaled, they were able to run over $90,000 CAD through a Visa Infinite Privilege card, earning over 112,500 Aeroplan points and $1,800 of cashback through Mogo's generous 2% promotion. Since this loophole was closed, we've become aware of many more stories of those who were able to extract similar amounts of points through this method.
While most would probably consider running $100,000 through credit card purchases and e-Transfer deposits in one month rather insane, the most lucrative MS opportunities often require this kind of risk tolerance…
One thing to always be aware of with manufactured spend is the 'float' or the amount of cash you have at risk at any given time. With Mogo and Crypto.com, you could keep this as low as $3,000 (the 24-hour e-Transfer limit) by immediately transferring your Mogo balance to Crypto.com.
On top of that, general common sense practice includes keeping a detailed paper trail of all transactions in case you are later questioned by your bank. It's also wise to spread the deposits out among various bank accounts to reduce the chance of being flagged.
The Death of Mogo
Unfortunately this lucrative method didn't last too long. Mogo ultimately nerfed the 2% cashback feature of the card, and also implemented an IT fix to stop the loading of funds via credit cards. Debit only now 🙁
Mogo will be sorely missed but fondly remembered by us all…R.I.P.
Matt is a technophile and math nerd who discovered travel hacking in 2015. His favorite points-powered trip to date was visiting Estonia. Matt takes no shame in being far too frugal. In fact, he would probably go as far as calling himself cheap. Seriously, if there is a way to get something for free, Matt will find it and take advantage of it (and then maybe write about it here).
Latest posts by Matt Astro (see all)