Recently, I decided to take a brief weekend trip to San Francisco to take in a few sights and sounds. In booking my travel plans, my options were either to go with Air Canada or WestJet as a result of an excess of Aeroplan points and WestJet dollars. As is typical, I figured I would aim for a cheap business class redemption and ended up booking my flights with Air Canada.
Let's take a look at my review of Air Canada's 737 MAX 8 business class.
Booking Air Canada Business Class
My itinerary had us departing out of Edmonton, transiting through Vancouver, with a final destination of San Francisco. This Air Canada itinerary was booked by redeeming a small sum of Aeroplan points (around 20,000 Aeroplan) for a latitude economy fare in conjunction with using eUpgrades to instantly upgrade and confirm my seat in business class for both flights.
If you are an Aeroplan member with status who has access to eUpgrades, make sure you are taking advantage of the value they can bring in lowering the overall points cost for Air Canada redemptions. While I was able to save a few thousand points on this redemption, the value that eUpgrades bring can be outsized on the right routes and bookings.
Related: Intro to eUpgrades & Comprehensive eUpgrades Guide
With my business class ticket in hand, I took advantage of priority boarding in zone 1 and boarded the short flight to San Francisco.
Cabin Arrangement
The business class on the Air Canada Boeing 737 MAX 8 aircraft is set up in a 2×2 arrangement with four rows, totaling 16 business class seats. The only real choice you have to make is if you want a window or an aisle seat and if you care to sit in row one with the bulkhead.
Seat
For this flight, I selected business class seat 3A.
When you sit down, the first thing you notice is the Air Canada entertainment system directly in front of you on the seatback. This entertainment system is at all seats and has all of the movies and television shows you need for your flight.
Additionally, as I sat down at my seat, a cold water bottle had been placed there in advance of boarding.
Finally, the tray table folds out from the armrest on the left. Simply pull an indicated switch and it releases the tray table. The table is big enough to have a laptop and a drink on it at once if you want to work and drink.
Under the armrest in the center console is a plug-in for your electronic devices and an additional auxiliary port for the entertainment console.
We pushed back shortly after our scheduled departure time and I settled in for the upcoming 2-hour and 25-minute flight.
Dining
Once I was situated in my window seat, seat 3A, the flight attendant handed out menus to all business class passengers containing the food and beverage options for the flight from Vancouver to San Francisco.
The flight attendant came around shortly before takeoff to take orders and I opted for the ginger chicken with fried rice for my main course.
Once we were up in the air, the flight attendant brought out the drink cart for our first round of drinks. I opted for vodka with cranberry juice which was served in an Air Canada branded glass with a small package of roasted and salted almonds.
Shortly thereafter, meal service began and dinner was brought out. Air Canada serves their North American business class passengers their dinner on one tray with all components of the meal. I was also offered a warm bun to accompany my meal.
The food itself was satisfactory and may have even been one of the better business class meals I have had in North America. While it isn't anything special, it absolutely is good enough to keep you satiated during your flight (even if you take advantage of the complimentary lounge access and supplement your dinner with a meal in the Air Canada Maple Leaf Lounge, Transborder YVR prior to your flight).
Flight attendants came through the cabin multiple times mid-flight to see if anyone needed an additional drink which is always a plus when they are proactive instead of having to ask.
Entertainment
If you are looking to keep yourself entertained during your flight, Air Canada boasts excellent entertainment consoles at every seat in addition to paid in-flight WiFi.
Entertainment Console
All seats onboard the Air Canada Boeing 737 MAX 8 aircraft have access to an in-seat touchscreen entertainment console. This console contains all of the movies, television shows, and music you would need to keep yourself entertained for any length of flight. Many recent movie releases were also available which was nice to see.
A flight map is also available for those who are interested in keeping an eye on that during the flight.
For those who are sitting in the business class cabin, corded Air Canada branded earbuds will be handed out for free before takeoff. If you are sitting in economy, you will have the opportunity to purchase corded earbuds after takeoff via credit card.
Earbuds can be plugged directly into the entertainment console screen or into the auxiliary plug next to the electric socket underneath the armrest.
In-Flight WiFi
For those who would prefer to get some work done during their flight, all passengers on an Air Canada Boeing 737 MAX 8 aircraft are able to access in-flight WiFi for a fee (either cash or Aeroplan points). While I didn't take advantage of this on this flight, I have in the past and the connection was adequate for light browsing and general work purposes.
If you are curious about learning more about the in-flight WiFi product, check out our definitive guide to Air Canada WiFi.
Conclusion
Air Canada business class on the 737 MAX 8 aircraft is perfectly fine for a North American business class (or even a premium economy) product. A bigger seat, more legroom, a simple hot meal, a few drinks, and a few options for entertainment make any flight much more palatable than simply sitting in economy class.
While I wouldn't recommend redeeming a significant amount of Aeroplan points for an Air Canada itinerary like this if you can find a sweet spot between award pricing and eUpgrades, it just might be worth purchasing a business class ticket and experiencing it for yourself.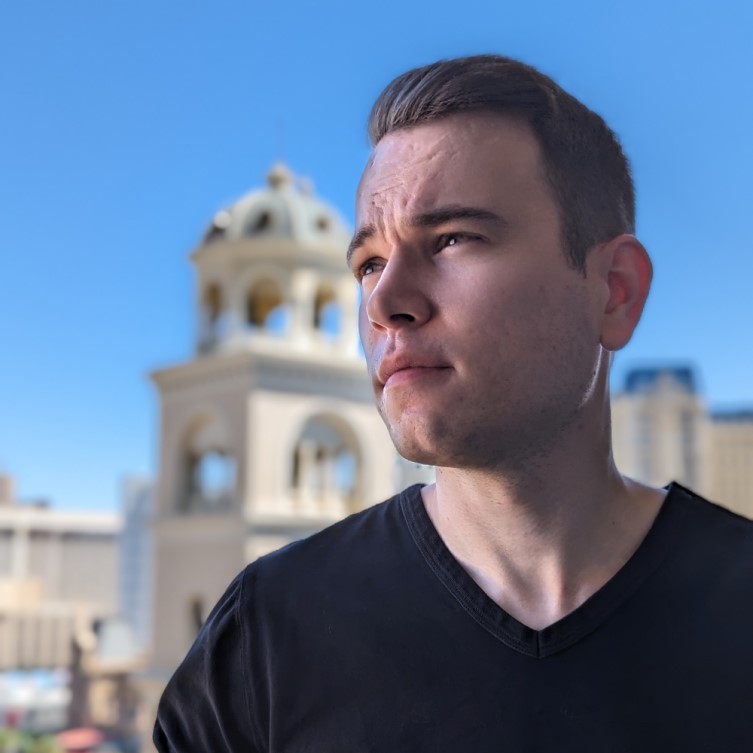 Josh has been involved in the miles and points game since 2015 but has scaled up his knowledge and points earning potential in recent years. With a consistent attitude of "min-maxing" in many aspects of his life, Josh has transferred this mindset over to the miles and points game. Always looking for the next big opportunity, he aims to share content on a variety of topics including his travels, miles and points, and most importantly, how to get the most out of your credit cards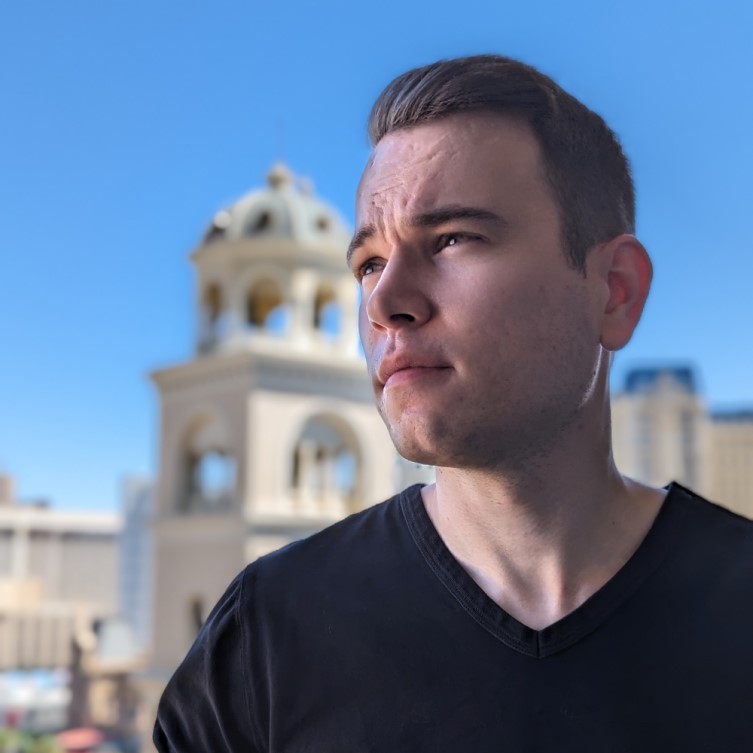 Latest posts by Josh Bandura (see all)