When it comes to travel hacking, I find most people (myself included) have an easier time accruing airline miles and points than hotel loyalty points. The reality is that far more opportunities exist to earn airline miles when it comes to credit card welcome bonuses and rebate portals.
So how do we bridge the gap when it comes to hotel points? Well, of course, you could look towards getting a Marriott Bonvoy or Hilton Honors credit card as a starting point. But even if you are earning miles and points with a player two, this is far from a sustainable amount of points to cover all of your planned vacations.
The other option is looking towards an unconventional solution, which means taking advantage of the Hilton Grand Vacations timeshare offers if you are traveling to specific destinations.
Hilton Grand Vacations Overview
Hilton Grand Vacations operates 90 resorts in the United States and in select international destinations. These resorts are all timeshare properties, meaning that many individuals own a slice of a specific property and are able to take advantage of it for a set amount of days per year.
Timeshares are not worth it, and if you were ever serious about wanting to purchase a timeshare, you are better off looking to buy one on the secondary market as there are always individuals looking to sell.
Hilton Grand Vacations Timeshare Presentation Offer
Hilton Grand Vacations offers timeshare presentations with incentives to attract potential buyers. Essentially, through lower room rates and added bonuses such as Hilton Honors points, they hope to be able to sell timeshare properties to attendees (which of course the profit for them far outweighs the initial cost of the bonuses offered).
The current public offers can be found here. Depending on your destination, you typically will be able to choose between two or three properties to stay at. Hilton may also offer elevated or special offers on their timeshare presentation packages from time to time; these offers may be sent out via email so it might be worth subscribing to the Hilton Grand Vacations newsletter.
The process for taking advantage of one of these offers is simple:
The timeshare presentation will typically be booked for the day after you arrive, meaning that you should plan for that in your schedule. You will go over the specific date and time when you book your vacation package. The presentation itself is typically two hours in length.
If you walk away from this article with one message, it needs to be DO NOT BUY A TIMESHARE. Repeat it to yourself. Make sure you understand this message clearly if you decide to attend one of these presentations. Make sure your spouse or partner understands this message. You will be exposed to high-pressure sales tactics and need to be prepared for this
Provided you are able to say no and stick to your guns, you will be fine.
3 Nights in Orlando for $249
Considering visiting Orlando to visit Disney World, Universal Orlando, or any of the other attractions in the area?
For only $249, you can book three nights at the Hilton Grand Vacations Club Seaworld Orlando, Tuscany Village, Las Palmeras, or Parc Soleil. All four of the options are within 15 minutes of Disney World, so they are conveniently located if you are planning to visit any of the theme parks in the area.

I've often found low rates in the Orlando area due to the massive amount of hotels nearby. If you are doing a theme park trip, I would recommend looking for a hotel with a good location but outside of that, I don't think it is worth being picky provided the property is clean and has the basics since you will hardly be in the room.
If you are seeing higher rates for the proposed dates of your vacation, it might be worth taking advantage of this Hilton Grand Vacations offer as it works out to ~$83 per day. Note that since you will need to attend the timeshare presentation, it may cut into one of your theme park days significantly.
3 Nights in Las Vegas for $249
If you want to get away to Sin City, Hilton Grand Vacations has a timeshare offer for you. For only $249, you can book a 3-night stay at The Boulevard or the Trump International Hotel.

Both of these hotels are located on the north end of the strip, with the Boulevard being a significant distance away from the strip area. For myself, location is everything and I would always recommend travelers stay on the Las Vegas strip. If you were to stay at one of these two properties, you might find yourself needing to take Uber and Lyft often which isn't the end of the world since they are reasonably priced, but it is an inconvenience.
Similar to the Orlando offer, I think this offer provides some situational value. If you have pre-existing relationships with the casinos and player's clubs in Vegas, you might find more value in booking through them as you may be eligible to receive complimentary or reduced rate rooms, no resort fees, and other benefits.
If you are heading to Vegas, read about the status matching opportunities that are available.
Increased & Unique Hilton Grand Vacation Timeshare Offers
From time to time, Hilton Grand Vacations will offer promotions that can include reduced package costs, additional Hilton Honors points, and more in order to entice customers to take advantage of their packages.
Recently, we saw offers for a few destinations that had a reduced stay cost in addition to bonus Hilton Honors points.
For example, the below Orlando offer was available. The same hotels as the typical offer are available, but instead of paying $249 you will only pay $199 for the 3-night stay and earn an additional 35,000 Hilton Honors points (for a total of 50,000 points).
Alternatively, Hilton Grand Vacations may add additional destination options in some promotions, as we saw on these offers that were available until June 14, 2022. In addition to an elevated offer on the Las Vegas and Orlando packages, they also added Scottsdale, Gatlinburg, and Williamsburg as destinations.
Are Timeshare Offers Worth It?
The value that the Hilton Grand Vacations timeshare offers present is somewhat subjective depending on a few personal questions. I would recommend asking yourself the following questions before you purchase one of these packages:
How much do you value your time?
How are you in high sales pressure situations? Are you able to say no under pressure?
Is this something you want to spend time on your vacation doing?
From a strictly value proposition standpoint, I would say there is a case to be made for taking advantage of the elevated offers that Hilton Grand Vacations has from time to time. While the typical offers are not bad, you could just as well wait until there is a better offer around the corner. Remember, you do have twelve months to redeem once you purchase a package.
If we consider the recently available offer of $199 for 3 nights in Orlando plus 50,000 Hilton Honors points, there is a case to be made. I would value 50,000 Hilton Honors points at 0.5 cents per point, meaning they would be worth $250. This would put you at +$50 on your original cost, not to mention the savings you would make on the hotel itself.
Finally, always look at what the rack rates of the rooms are. Sometimes these offers might save you a ton of money, other times you are better off just booking the rooms outright through Hilton or redeeming hotels.com gift cards for a better overall price. As with anything travel hacking, it is situational and you should not always assume that what was once the best offer will always remain the best offer.
Conclusion
The Hilton Grand Vacations timeshare offers are an interesting proposition for the frugal-minded traveler. If you are planning to visit one of these locations, it would be heavily worth considering if one of these offers is right for you. If you do choose to participate in one of these offers, always remember the cardinal rule: DO NOT PURCHASE A TIMESHARE.
Frequently Asked Questions
How do Hilton Grand Vacation timeshare offers work?

You are able to purchase a Hilton Grand Vacations timeshare offer which gives you the opportunity to book a stay at a reduced rate and earn additional incentives (such as Hilton Honors points). You will need to attend a timeshare presentation during your stay in order to fulfill the terms of the offer.

Do I need to attend the timeshare presentation with my spouse or partner?

If you are married or cohabitating and combining income, both you and your spouse or partner are expected to attend the presentation together.

How long is the Hilton Grand Vacations timeshare presentation?

The Hilton Grand Vacations timeshare presentation (also called a personal preview) is around two hours in length.

When will I receive my bonus Hilton Honors points from the timeshare offer?

You will receive your bonus Hilton Honors points six to eight weeks after attending the timeshare presentation.

What happens if I purchase a Hilton Grand Vacations timeshare package and don't attend the presentation?

If you do not attend the presentation, you will be charged the difference between the rate you paid and the rack rate for the dates of your stay. This will be charged to the credit card on file for the hotel reservation.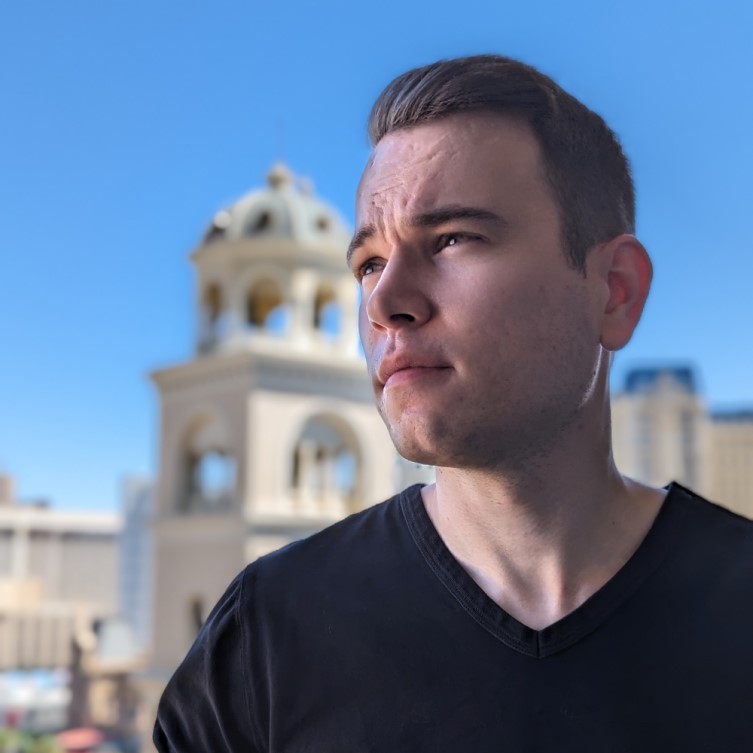 Josh has been involved in the miles and points game since 2015 but has scaled up his knowledge and points earning potential in recent years. With a consistent attitude of "min-maxing" in many aspects of his life, Josh has transferred this mindset over to the miles and points game. Always looking for the next big opportunity, he aims to share content on a variety of topics including his travels, miles and points, and most importantly, how to get the most out of your credit cards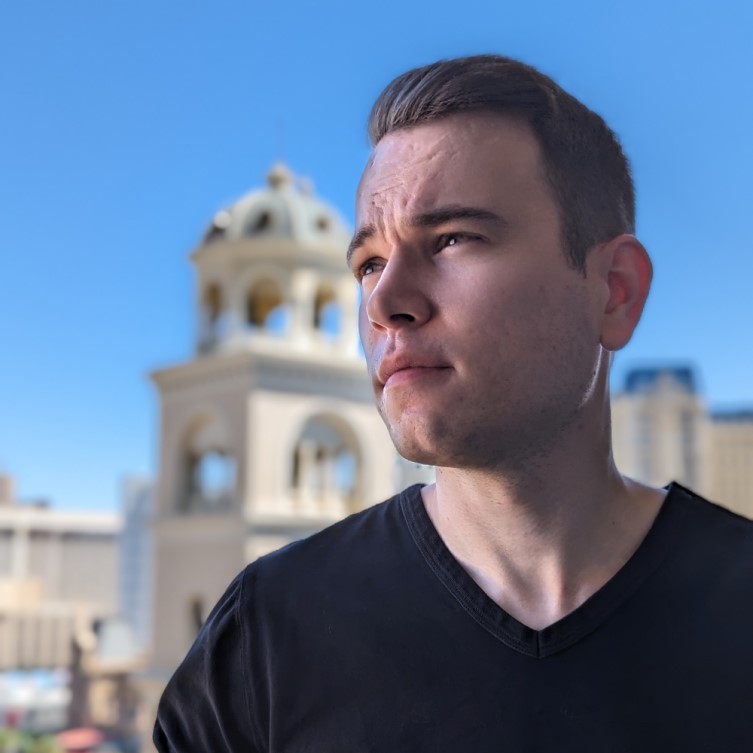 Latest posts by Josh Bandura (see all)