The Canadian Rocky Mountains are absolutely gorgeous and worth a visit at least once in your lifetime, in either summer or winter. For those of us in Edmonton, we are only a four-hour drive away from the town of Banff which makes it easy to get away for a weekend (even luckier are those in Calgary who are only 45 minutes away from Banff).
There are so many things to do in Banff that I enjoy and it was tough to pare it down to a list of 10 things. I recommend using this list as a starting point in planning your time in Banff and going from there.
Banff Basics
Before we jump into our list of the best things to do in Banff, I thought it would be important to cover a few details that will benefit you if you are looking to visit Banff.
If you are visiting Banff from out of province, it would be recommended to fly into Calgary International Airport (YYC) and take a rental car from there. Banff National Park is a sprawling area of 6,600 square kilometers, so a car is an absolute must if you want to have true freedom to see everything that Banff has to offer.
It can be expensive to stay in downtown Banff and there is a lack of Marriott and Hilton properties. Your best bet is to redeem hotels.com gift cards if you have any available or redeem bank-issued points where possible. Alternatively, you might look into staying in Canmore which is outside of Banff National Park yet is only a 25-minute drive to the town center. Dead Man's Flats is another alternative that is slightly farther out than Canmore but can be a great option if you are looking to save money on accommodations.
There is an entry fee into Banff National Park; most families or groups of two or more people will have to pay $21 per day for access to the park (consider it $21 per day per vehicle). This is paid at a drive-up booth prior to entering the park.
If you are planning on visiting multiple times in a year or are expecting an extended stay, you might find value in purchasing the "Parks Canada Discovery Pass" which is $145.25 for a family and covers entry into all national parks in Canada for 12 months from the date of purchase. If this is of interest to you, you can order the discovery pass here.
While there are many things to do within the township of Banff itself, this article stretches the boundaries a bit and covers some ideas that are within Banff National Park. The reason being is that if you simply stay in town, you are truly missing the essence of what Banff has to offer to visitors.
We recommend getting out of town during the day and winding down with some of our in-town suggestions in the evening. Banff is also only 40 minutes away from Kananaskis, so it might be worth checking out some of the best things to do in Kananaskis while you are in the area.
The Best Things To Do in Banff
Banff is full of endless things to do depending on where your tastes lie. This list only scratches the surface in regards to what you can look forward to on your next vacation to Banff National Park.
Golf at the Fairmont Banff Springs
There are a number of golf courses in the Banff area. Most notably, are the Stanley Thompson 18-hole course and the Tunnel Mountain 9-hole course located at the Fairmont Banff Springs hotel. These courses are immaculately maintained as you would expect from any amenity that ties itself to the Fairmont brand.
I recently played a short round on the Tunnel Mountain 9-hole course and it was nothing short of an excellent experience. The course was challenging enough, and the backdrop in the Canadian Rockies is stunning. If you don't have clubs, you can rent a set for your time on the course. Additionally, while you are in the area it might be worth stopping at the Fairmont to check out the property and grab a drink if that interests you.
If you don't want to pay the premium rates to golf at the Fairmont, there are other courses in the Banff area that you might look into if you want to get a round in.
Explore Johnston Canyon
One of the most popular destinations in the Banff area, Johnston Canyon is a breathtaking natural attraction offering a few trails for individuals of various physical activity levels.
The trail to the lower falls is roughly 1.1 kilometers in length along a relatively flat path. If you are looking for an easier walk, this one will take around 30 minutes from the parking lot at a very casual pace. The view at the end is completely worth it and this is one walk I recommend everyone take while they are in Banff.
On the other hand, if you are looking for a more challenging walk, consider the trail to the Upper Falls which is a 2.6-kilometer walk with some elevation involved. This walk will take the average person around 1 hour per direction.
If you are looking for an even longer walk, you can continue on from the Upper Falls to the Ink Pots. This adds an additional 3 kilometers to your walk, but you will end up at the Ink Pots, which are a collection of seven green-colored mineral springs in an open meadow.
Cocktails at the Top of a Mountain
If you couldn't tell from my time in Rome, I love my cocktails. Let's step up the cocktail game with this recommendation and have a few cocktails at an atypical altitude.
Typically, most people would recommend taking the Banff gondola on a brief trip to the Sulphur Mountain summit. This is a great attraction for couples and families alike and is a unique experience in the Rocky Mountains. Once you arrive at the summit, there are some walking paths to explore.
More importantly, there is a restaurant at the top with gorgeous views and great cocktails. The Sky Bistro restaurant has a succinct yet solid cocktail menu that has something for everyone. Have a drink or two and take in the view on your next visit to Sulphur Mountain.
Grab a Burger at Eddie Burger + Bar
Banff has a lot of options when it comes to finding great places to grab food and drinks. Reed and I chatted about one place we could highlight in this list, and he mentioned Eddie Burger + Bar.
If you're looking for a busy pub environment, this place is always packed and open very late (2 am on weekends). Go during an Oilers or Calgary hockey game night and you'll likely find yourself surrounded by some very rowdy but good-natured patrons.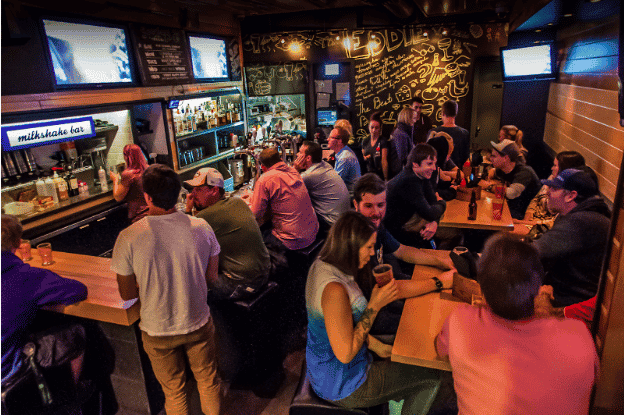 More importantly, the burgers at this place are phenomenal. They are #1 for burger restaurants in Banff on Tripadvisor for a reason!
Interestingly enough, when I was golfing at the Fairmont Banff Springs a few weekends ago I was paired with the General Manager and Kitchen Manager who work at Eddieburger. Very cool people!
Party at the Dancing Sasquatch
If you're into the party or clubbing scene, the Dancing Sasquatch is quite infamous in Banff. A short summary of what this place has to offer should convince you to visit:
They have a dancing sasquatch mascot which you can find ripping up the dance floor throughout the night
Their slogan: "Party like an animal"
Signature drink: the "Time Machine", a drink consisting of 2 oz vodka, 1 oz peach schnapps, and Monster energy drink in a large mug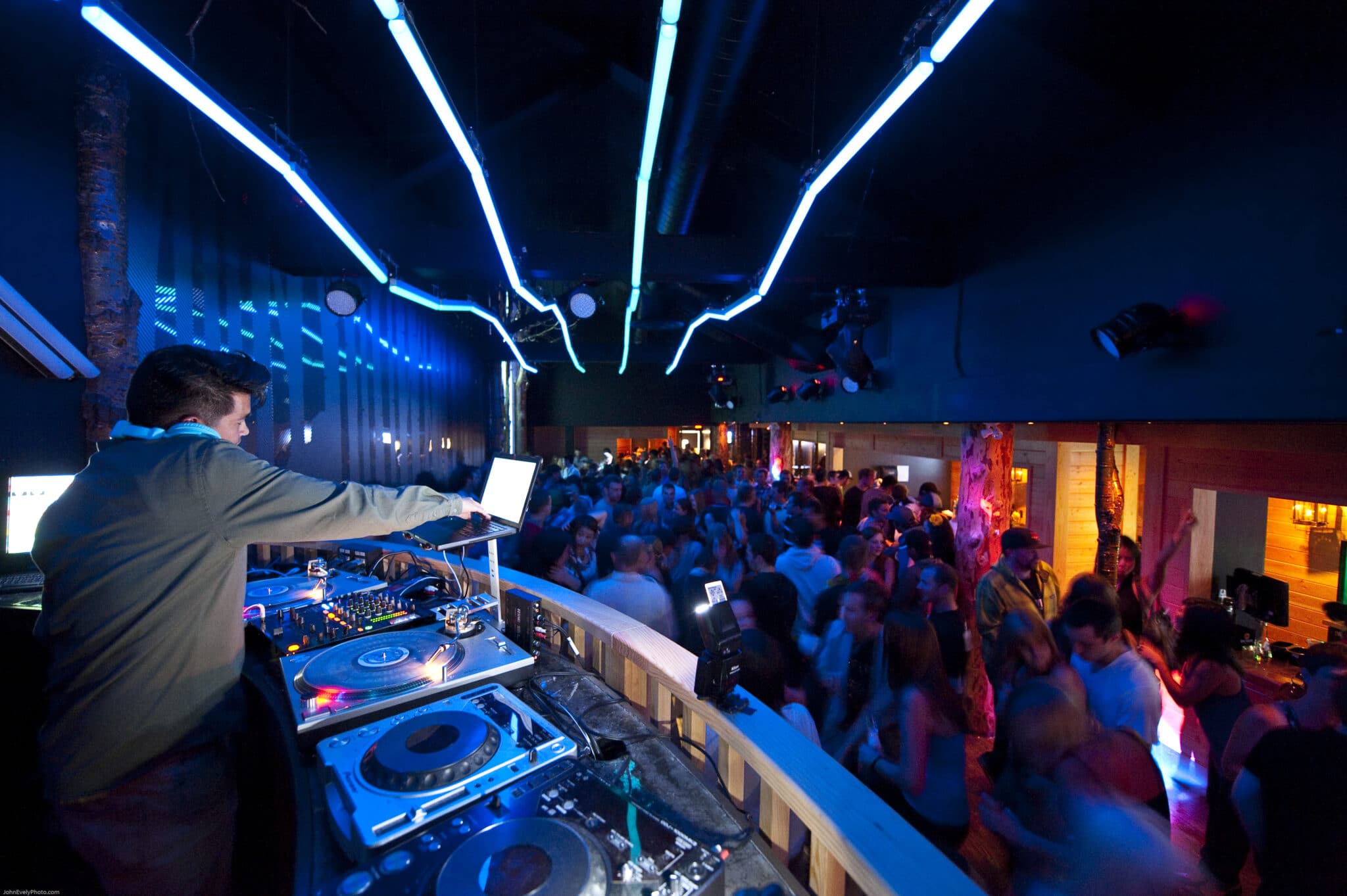 If you are looking to party in Banff, this is one of the best venues to head to. It's definitely best to go to the Sasquatch on a Friday or Saturday weekend night.
Visit a World-Famous Lake
There are two lakes in Banff National Park that the majority of the world thinks of when you hear "Banff". You know, the gorgeous blue lakes with mountain backdrops. Luckily, if you want to see them in person for yourself, they are not too far away from Banff itself.
Lake Louise, around a 40-minute drive from Banff, is the first lake on our list. Located nearby is the Fairmont Chateau Lake Louise as well, so if you have been redeeming RBC Rewards for Fairmont gift cards, this might be a gorgeous redemption if you are looking for a romantic getaway.
The Lake Louise area is gorgeous, with a trail going around the greatest part of the lake. I've walked this trail in both summer and winter, and each season is equally as enjoyable for different reasons.
On the other hand, the famous Moraine lake is a bit of a trek from Banff. Clocking in at around a 1-hour 45-minute drive, Moraine lake is where the stereotypical Banff picture comes from. I personally have yet to make it out to Moraine, but the picture below does it all the justice it needs.
If you are interested in seeing both areas, it might be worth combining them in one day since Lake Louise is on the way to Moraine lake.
Ski or Snowboard Down a Mountain
If you are visiting Banff National Park in the winter months, there are three ski resorts you want to keep in mind: Banff Sunshine, Lake Louise Ski Resort, and Norquay. If you're not looking to venture too far from Banff, Norquay is very close-by.
However, and perhaps unjustly, Norquay is referred to as the ugly cousin of Lake Louise and Sunshine. It's a small hill lacking any advanced terrain. Still, for beginners and young families, it can fit the bill, and its tube park and night skiing are unique amongst the big three.
Lake Louise and Sunshine both have a good amount of advanced terrain, but still a share of intermediate and beginner terrain as well. They are just better quality skiing. You can't go wrong with either of these two hills, however, there are a few things that set them apart:
Sunshine tends to have better snow for longer, while Lake Louise has a bit better terrain and a slightly better selection of advanced terrain.
The back bowls at Louise especially are a treat and benefit from wind loading which makes them great terrain even in the absence of fresh snow.
Lake Louise tends to be a bit less crowded. Parking can be hard to come by at Sunshine as well.
Sunshine is a bit more friendly to groups of varying abilities as it has two lifts with quick access to both green and black runs.
Between the three resorts, there is something to suit everyone.
Take a Hike
Banff National Park has over 1,600 kilometers of trails for you to enjoy. Ranging from easier hikes to challenging ones, there are enough trails in Banff to find one that meets your skill level while still being enjoyable.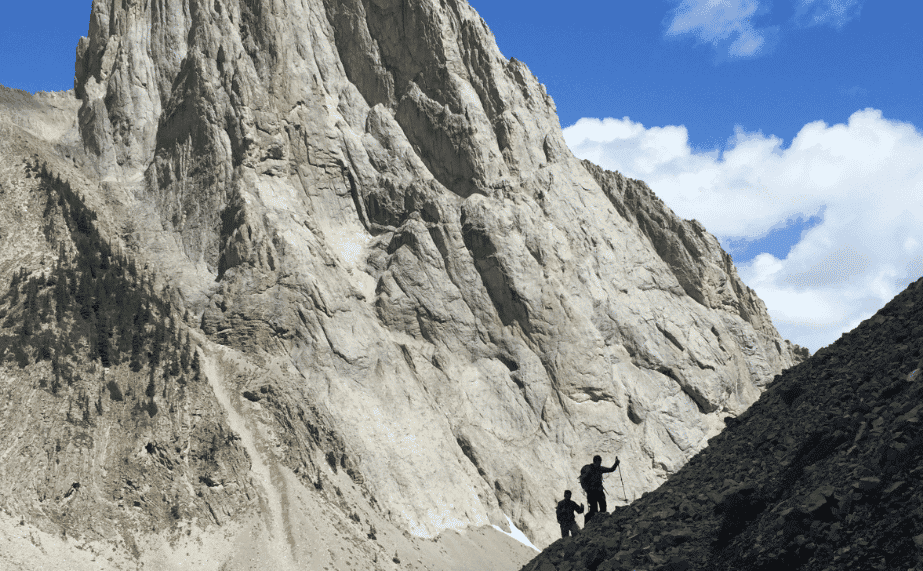 Since there are so many options, I won't dive into all the details here. Instead, the official Banff & Lake Louise Tourism website has a great list of hikes with all the details you would want to know; check it out here.
Take a Walk Down Banff Ave
Downtown Banff and Banff Ave are the core of the city. Lined with hotels, restaurants, shops, and bars, there is something for everyone. To me, this is an integral part of the Banff experience and is a great way to spend your evening to wind down after a day of hiking or skiing.
If you can swing it, it's a great idea to stay on or near Banff Ave since there is no Uber or other ride-sharing services in Banff. Plus, it's nice to not have to worry about who will drive after a few drinks and instead just be able to wander back to your hotel room.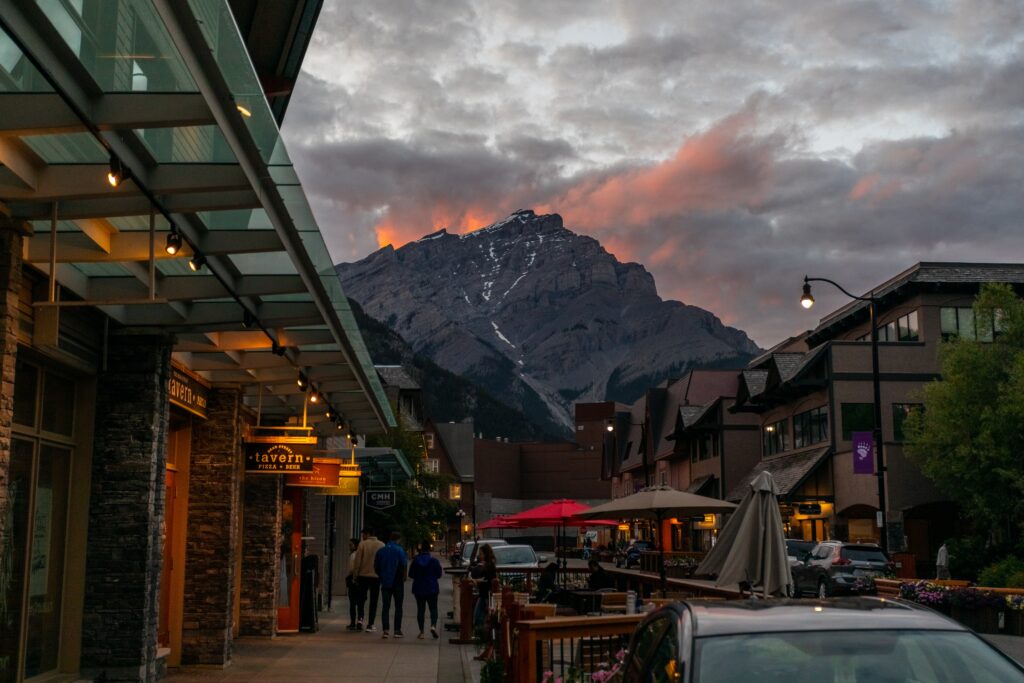 Soak It In at Banff Upper Hot Springs
One of Canada's most iconic hot pools is the Banff Upper Hot Springs. Located near the Banff Gondola and not far from downtown Banff, the geothermically heated springs are a great way to relax and take in the gorgeous scenery all at once. I recommend going in the early morning as it is a great way to start your day in addition to the hot springs being far less busy.
This is one attraction I recommend doing in the winter simply due to the contrast in temperature between the outdoors and the hot springs. If you have ever been in a hot tub in the winter, you know the exact feeling I am talking about.
Conclusion
Banff is a great place to visit year-round depending on what interests you as there are an endless amount of things to do. In the summer, hiking and exploring the many trails in the area take precedence. In winter, skiing and snowboarding take over the area with all of the options nearby. Either way, Banff is a great place to visit year-round.
If you are in the area, it might be worth checking out Jasper National Park as well which is only 3.5 hours away.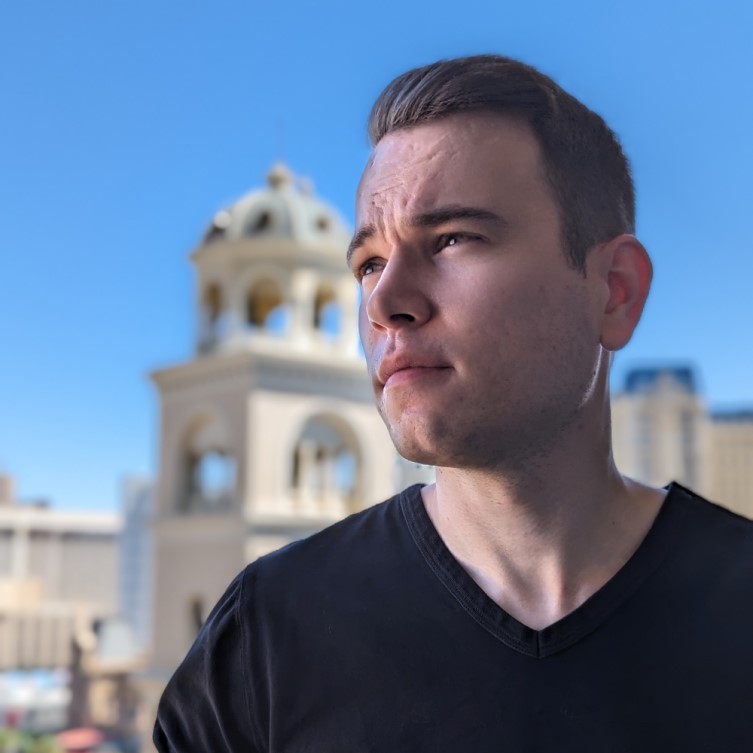 Josh has been involved in the miles and points game since 2015 but has scaled up his knowledge and points earning potential in recent years. With a consistent attitude of "min-maxing" in many aspects of his life, Josh has transferred this mindset over to the miles and points game. Always looking for the next big opportunity, he aims to share content on a variety of topics including his travels, miles and points, and most importantly, how to get the most out of your credit cards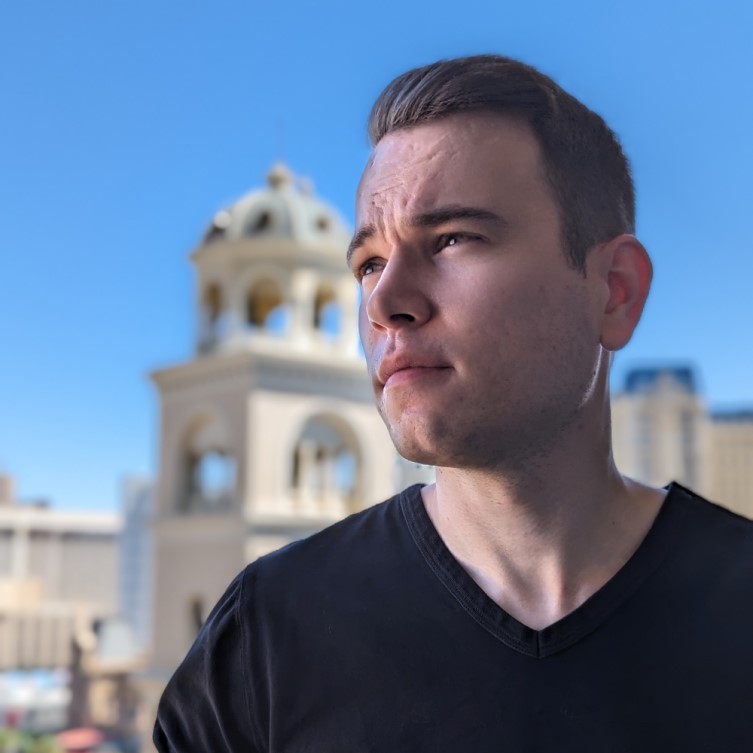 Latest posts by Josh Bandura (see all)