I recently took a short weekend trip to Anchorage, Alaska, primarily for skiing at Alyeska resort. Using points, miles, and travel hacking strategies I was able to reduce the trip cost to only $300 per person (learn how I did this here).
In planning and while on the trip I learned that Anchorage has a lot to offer for almost anyone. Here are my top five best things to do in Anchorage, Alaska.
1. Eat Pizza at the Moose's Tooth
The Moose's Tooth Pub & Pizzeria is a world-renowned pizzeria in Anchorage. In fact, it is currently the highest-grossing single-unit independent pizzeria in the United States and generates in excess of $6 million gross revenue annually.
I had the opportunity to visit this pizzeria on my recent trip to Anchorage and it did not disappoint. Hands down one of the best pizzas I've ever had.
They also have a massive craft beer and in-house brew selection. The colorful hip artwork and posters throughout the pub completes the experience.
In conclusion: 10/10, you should definitely eat here.
2. Go Skiing or Visit the Nordic Spa at Alyeska Resort
Not quite in Anchorage, but in the closeby town of Girdwood, Alyeska Resort is a massive year-round resort with some of the best skiing/snowboarding in North America. It's considered a fairly challenging mountain and a good warmup for heli-skiers. However, the hill is massive and has runs for everyone.
The resort is open from 10:30 am until 4:00 pm (night skiing starts at 4:00 pm until 8:00 pm although it isn't open for the entire season).
Alyeska is about 30 miles from downtown Anchorage, a 50-minute drive approximately.
At Alyeska Resort there is also a brand new Nordic Spa, the only one in Alaska. The spa is opening up in three phases, the first of which began on March 25, 2022. It currently includes 6 outdoor hydrotherapy pools and a sauna and is only available to adults (18+).
Related: Explore Lagoons in Iceland – Top Five Things in Reykjavik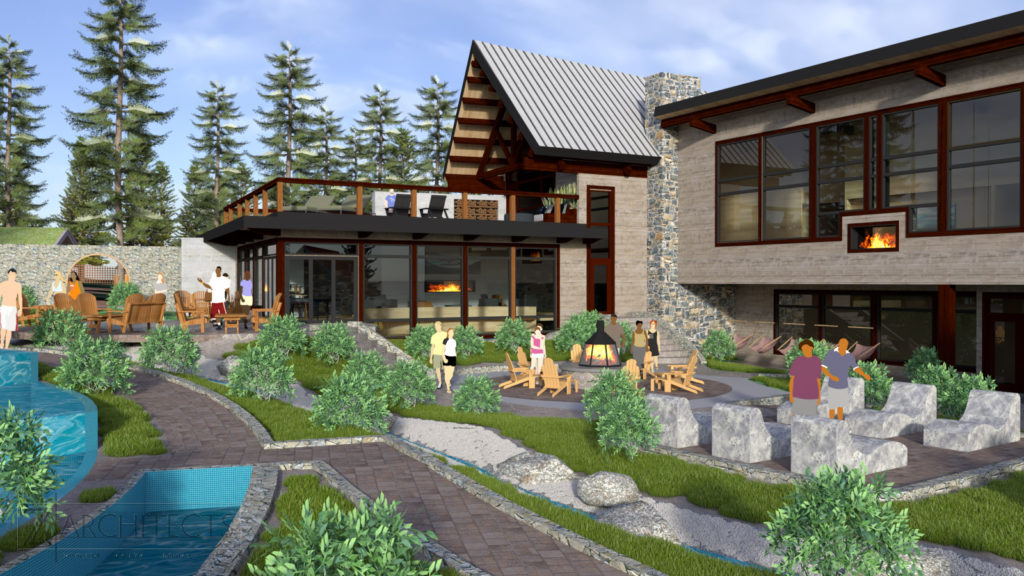 While you're on the way to Alyeska, you'll go down the Alyeska highway. You'll pass by Girdwood Brewing, a great place to grab some quality craft brews after a day of skiing.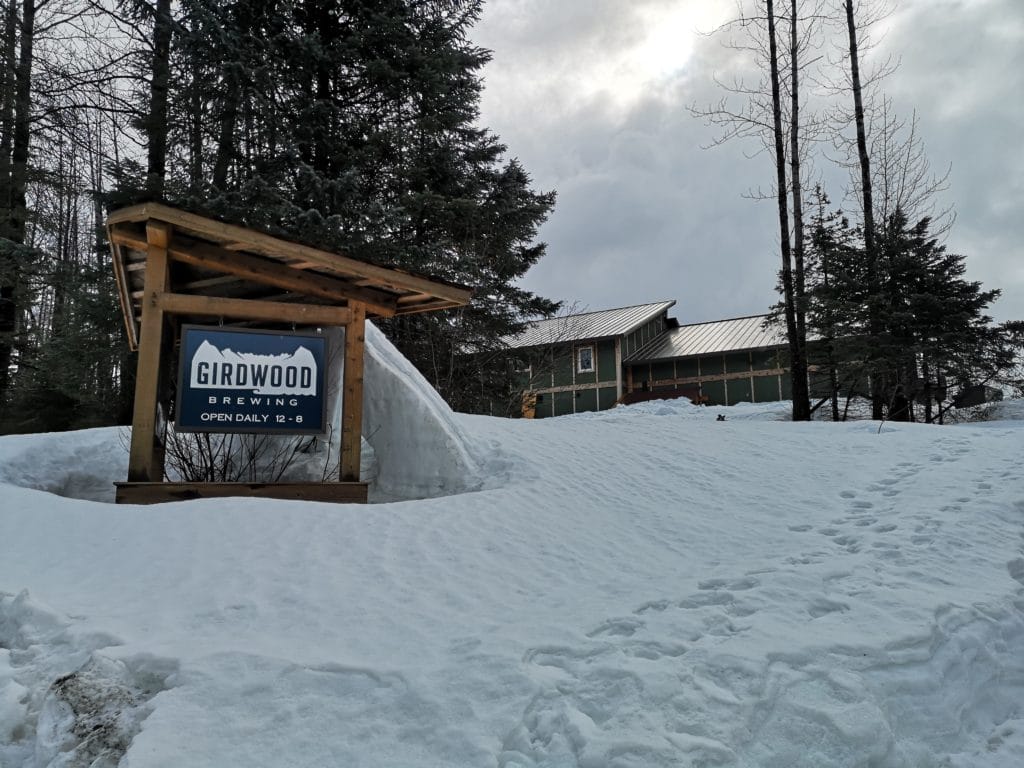 There is also a little souvenir shop called "The Tourist Trap" at the turn into the Alyeska highway, if you're into that sort of thing.
3. Walk the Tony Knowles Coastal Trail
There is no shortage of hiking trails in and around the Anchorage area. I was told about this trail on the plane ride to Anchorage by an Alaskan resident. Tony Knowles Coastal Trail is an 11-mile trail that starts from downtown Anchorage.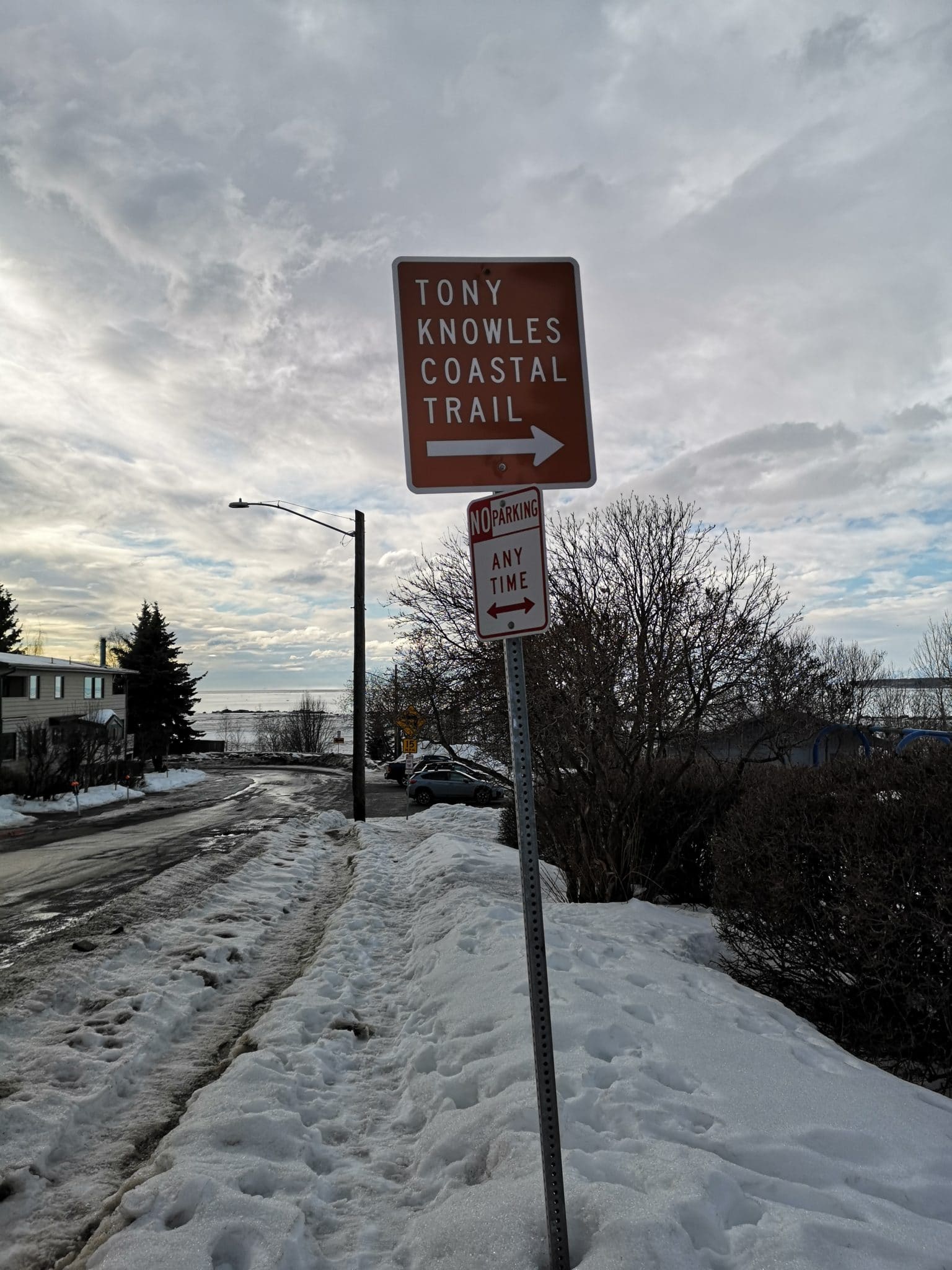 The trail is paved and supports two-way traffic. Views are definitely better in the Spring/Summer but it was still enjoyable when I walked it in the late Winter. 
Related: Hiking in the Rocky Mountains – Top 10 Things to Do in Banff
You are bound to see some wildlife along the way. I even saw an owl which tried to fly at me, unfortunately just before I had my camera ready!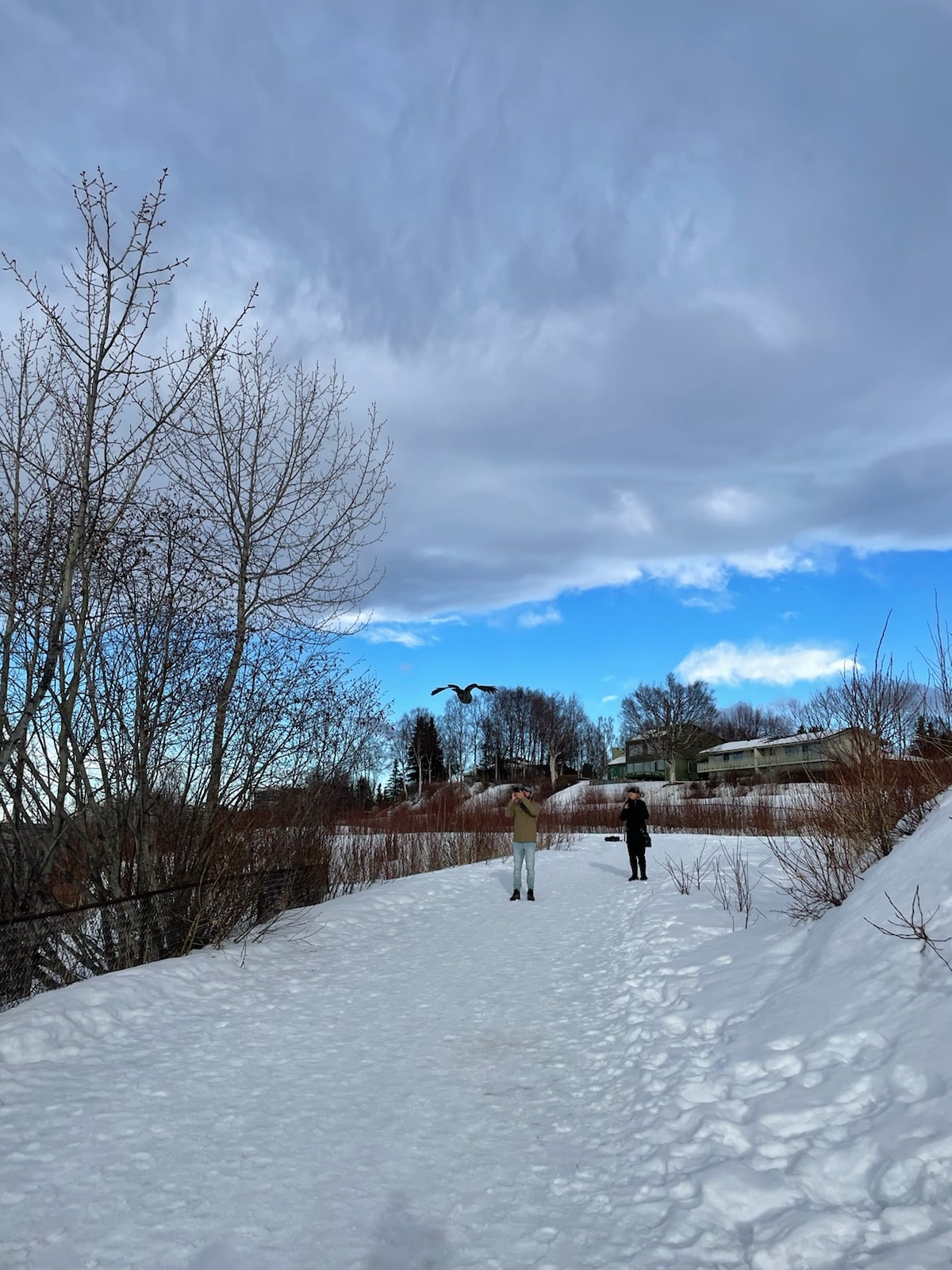 The best way to access the trail is via Elderberry Park.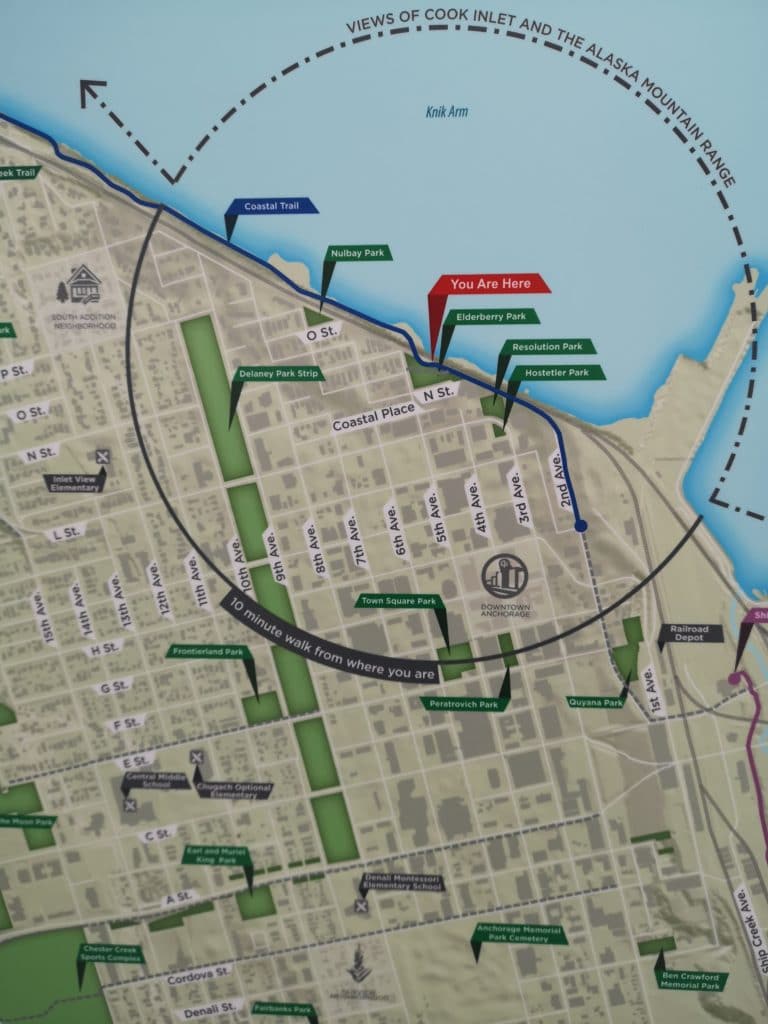 Do be careful to not go onto the beach – it isn't actually a beach, it's mud which is quite dangerous.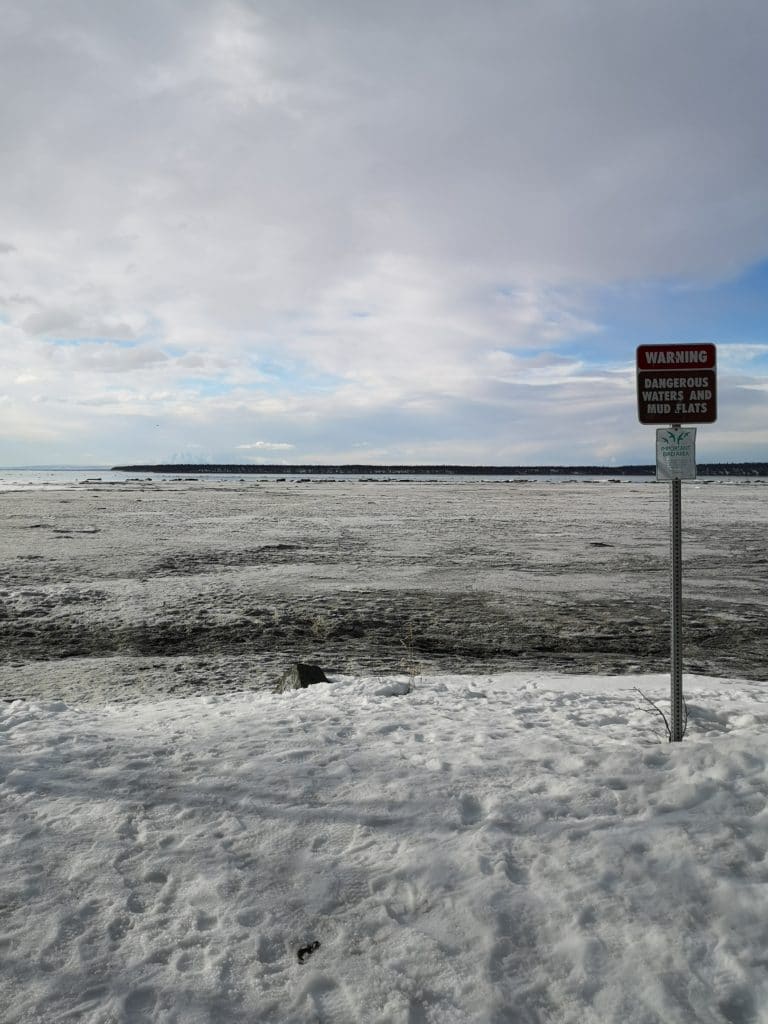 4. See the Northern Lights
It would be a shame to come this far North and not take the opportunity to view the northern lights, one of nature's greatest spectacles. They are viewable from Alaska from late August to early April, generally.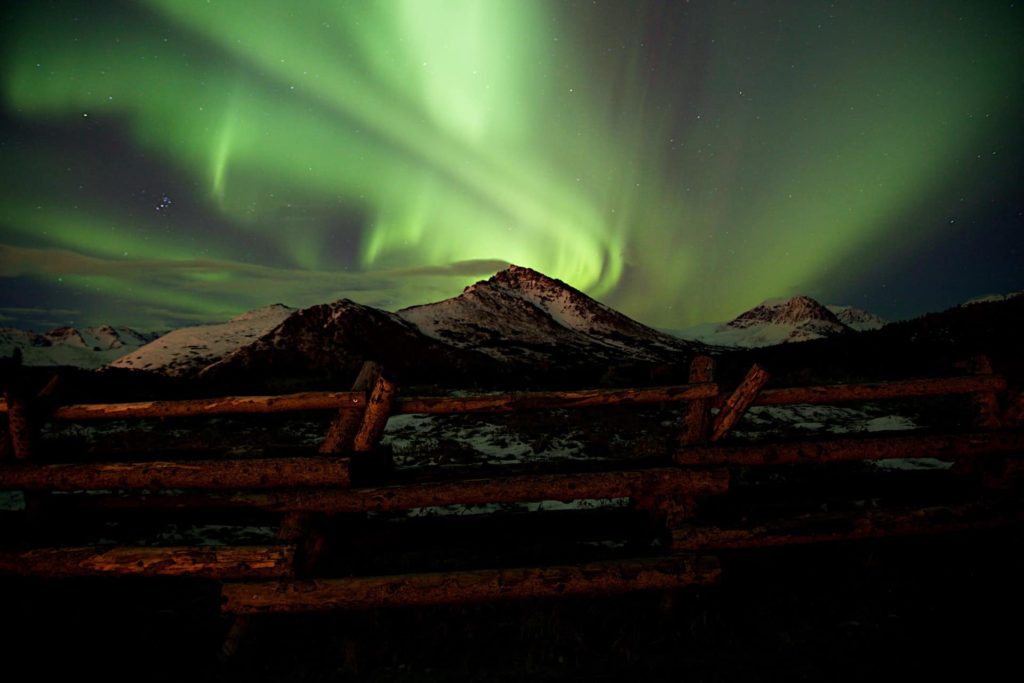 You can only see the lights when it's dark enough at night (usually most active around 10 pm-2 am). Check the weather forecast for clear skies then check the aurora forecast to see if the lights are expected to be visible in your area at www.gi.alaska.edu/AuroraForecast. A KP that is greater than 4 is a good indicator.
Here are several good viewing spots away from the city, in order of distance from Anchorage:
Point Woronzof (10-minute drive)
Glen Alps Trailhead (15-minute drive)
Turnagain Arm (30-minute drive) Pull-outs like Beluga Point and Bird Creek
Some other good spots are mentioned here.
5. Catch Salmon at Ship Creek
You can actually catch salmon in Anchorage without even leaving the city! Ship Creek is located on the north part of the city, just outside of downtown.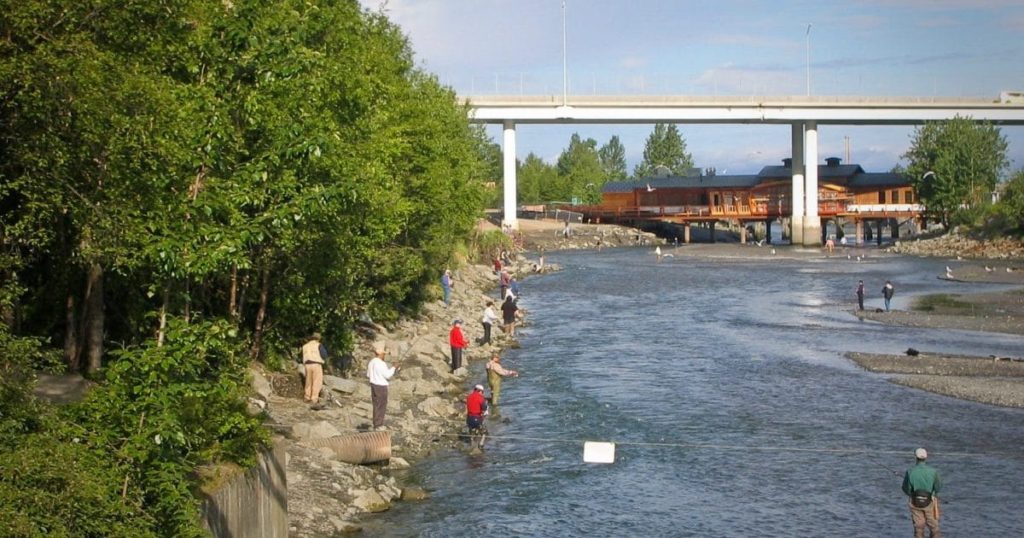 There are five species of salmon that run throughout the surrounding rivers and streams of Anchorage, two of which are common at Ship Creek: king salmon (also known as chinook) in mid-May and June and silver salmon (also called coho) from mid-July to September. Pink salmon are also sometimes found.
If you want to fish, you will need a license and fishing gear. Licenses come in one, three, seven, and fourteen days. Fishing for king salmon also requires an additional stamp. Both licenses and gear/tackle can be purchased and rented at the Bait Shack, located right on Ship Creek.
A good spot to start is King's Landing, the pavilion near the Ulu Factory. Also, plan your timing – most salmon are caught about two hours before high tide, or an hour after high tide.
Good luck!
Other Honorable Mentions
Eat Halibut and Chips at Humpy's Great Alaskan Alehouse
If you want an authentic dive bar experience in downtown Anchorage, look no further than Humpy's Great Alaskan Alehouse. This is a dive bar that knows it's a dive bar and does it well. The food is incredible, mostly Halibut and other seafood dishes. The Halibut Fish and Chips is quite notorious in the town.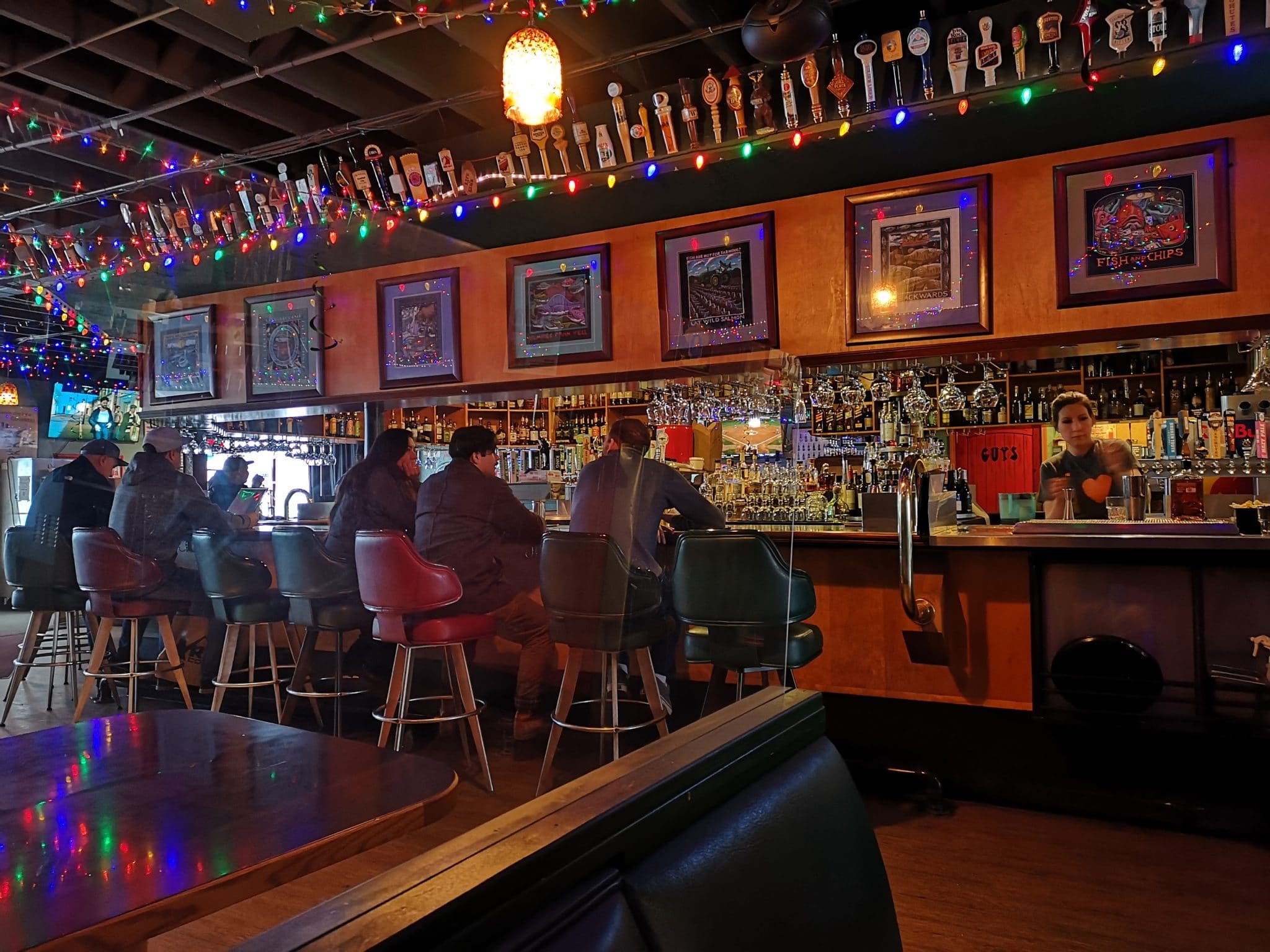 This place even has its own rewards program, so you know it's the real deal.
Take a Ride on the Alaskan Rail
The railroad is a major industry in Alaska, with both passenger and freight trains. It is a major tourist attraction in the summer.
Coach cars feature wide windows and domes. There are also large private cars towed behind the main rail cars which are designated for various cruise packages.
There are five different routes you can take, including Coastal Classic, Denali Star, Glacier Discovery, Hurricane Turn, and Aurora Winter. Read about each on AlaskaRailroad.com.
The pricing for train rides are listed on AlaskaRailroad.com and depends on the train, fare class, distance (ie. which stops you get on and off), and time of year (regular season vs. value season).
Conclusion
This list includes some of what I consider the best things to do in Anchorage Alaska. Hopefully, you find it helpful as you plan your own trip. I think there is a little something for everybody, both in the spring/summer and fall/winter seasons. I'll be sure to update the list again after I do more exploring on my next visit to Anchorage!
Reed is addicted to the art of earning and redeeming travel points, and frequently pairs his trips with his other hobby: photography. Through Frugal Flyer, Reed aims to distill some of the complex and esoteric points strategies into digestible information. Furthermore, he hopes to use his technical expertise to develop invaluable applications and tools for the travel community.
Latest posts by Reed Sutton (see all)