Next time you're visiting the city of sin, definitely consider these five activities as you plan your itinerary.
Get a Fat Tuesday and Walk the Las Vegas Strip
No walk down the Las Vegas strip is complete without an alcoholic slushie. While there are several vendors that provide such concoctions, the most well-known is Fat Tuesdays.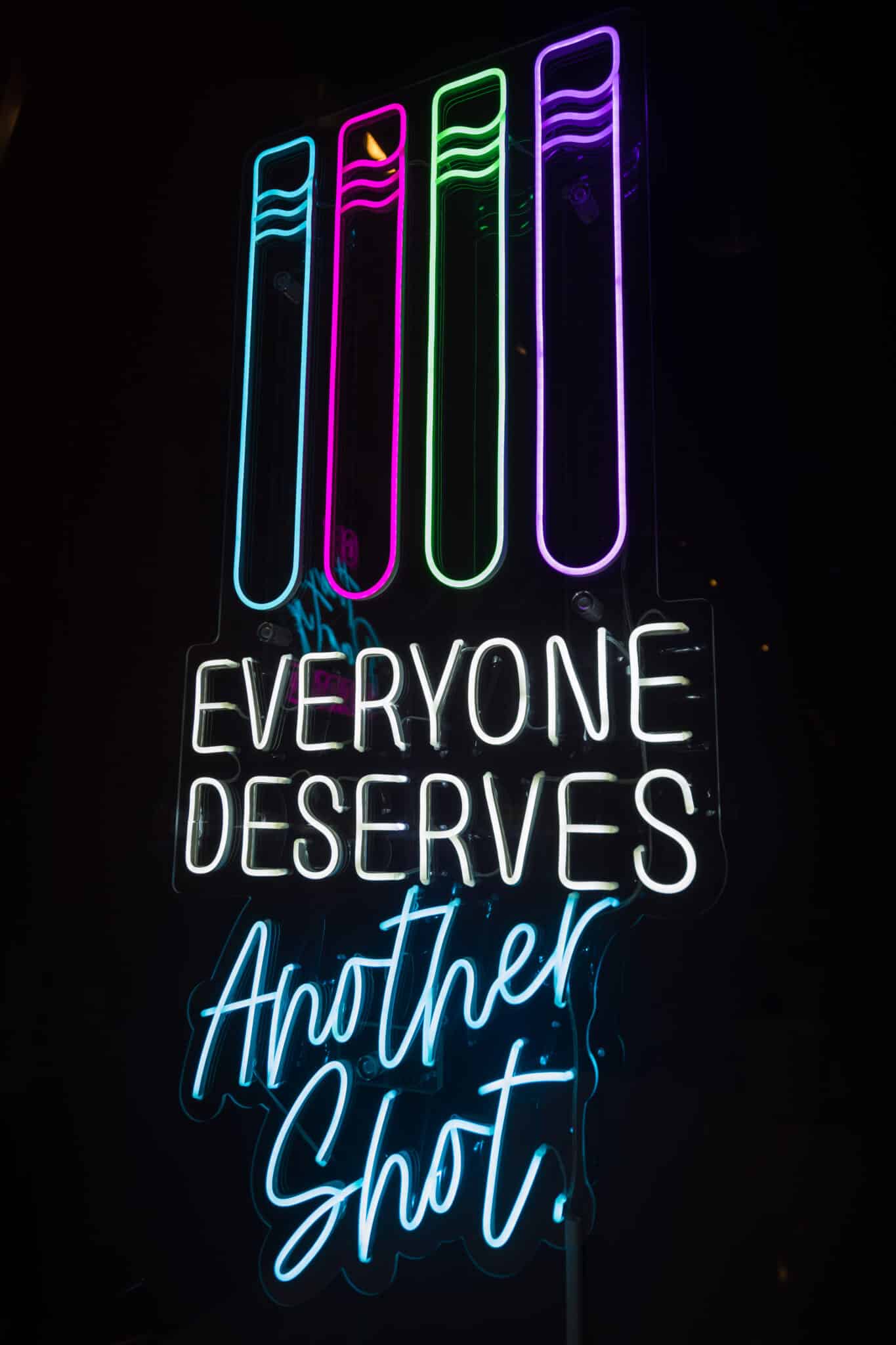 These really are the highest quality adult slushies available, from the flavor and texture, to the insulated cups that keep your hands from freezing.
There are as many as ten locations inside various hotels on the Las Vegas Strip. All locations are open seven days a week and have hours from 10:00 AM to 2:00 or 3:00 AM.
The Las Vegas boulevard is home to many noteworthy attractions. If it's your first time, make sure to check out:
Paris Las Vegas hotel and the Eiffel Tower
New York New York Hotel and the Big Apple Coaster
The Stratosphere
Bellagio Fountain show
High Roller Ferris Wheel
Top Golf
Mandalay Bay Beach
Planet Hollywood
Fabulous Las Vegas sign
And much more!
Lounge at a Rooftop Pool
No trip to Las Vegas would be complete without relaxing and/or day drinking at a rooftop pool.
There are a plethora of options available to you for this purpose, including:
Boulevard Pool At The Cosmopolitan
Stadium Swim At Circa Resort & Casino
Resorts World Pool
Beachclub & Nightclub At The Cromwell Hotel & Casino
Citrus Grand Pool Deck At Downtown Grand
Venetian And Palazzo Pool Deck
We highly recommend the Boulevard Pool at the Cosmopolitan.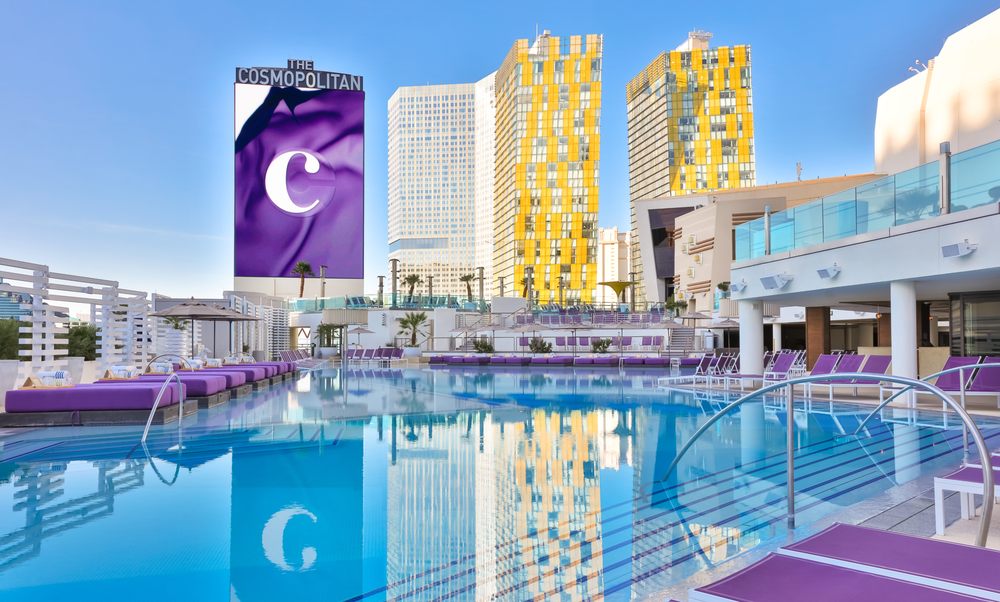 Boulevard Pool is actually the largest of three pools at the Cosmo, and is located on the fourth floor. It is open to hotel guests and the public, alike. The upbeat music and lounge areas match the overall vibe of the Cosmopolitan.
Like most pools, you can rent cabanas at the poolside. These come with a stocked fridge and dedicated server. However, we recommend the daybeds for the best value. While most pools in Vegas charge for renting the space, the booking fee for a daybed becomes a food and beverage credit. So if you book a daybed for $250, you are expected to spend $250 on food and drinks during your day at the pool. This is a great offer if you plan to spend an entire day at the pool with a friend or two.
Also, did I mention that you can see classic film screenings on Monday evenings for $15 at this pool?
Pretty dope…
See Your Favorite Artist at a Nightclub
Vegas is home to some great shows and a bustling music scene, no matter the genre. Particularly if you like electronic music (EDM), many well-known DJs have residencies at clubs in Vegas.
Some of the most popular clubs include:
Omnia (Caesar's Palace)
XS Las Vegas (Wynn)
Encore Beach Club (Wynn)
Hakkasan (MGM Grand)
Marquee (at Cosmopolitan)
This year we were fortunate to see one of our favorite EDM acts, the Two Friends, at XS Las Vegas.
Whether you plan your trip around which headliner is performing or are just visiting Vegas and want to experience the nightlife there, visiting one of these nightclubs will not disappoint.
Have a Cocktail at the SkyBar
What better way to start your night out than some good craft cocktails on a high floor with grand views of the Las Vegas strip?
That's what the Waldorf Astoria SkyBar has to offer.
The SkyBar is located on the 23rd floor of the Waldorf Astoria hotel and is open to hotel guests and the public alike. It's located on the south end of the strip, somewhat out of the way.
Related: Review: Waldorf Astoria Las Vegas
We had a chance to visit this bar while staying at the Waldorf on our last Vegas trip, and neither the cocktails nor the view disappointed us.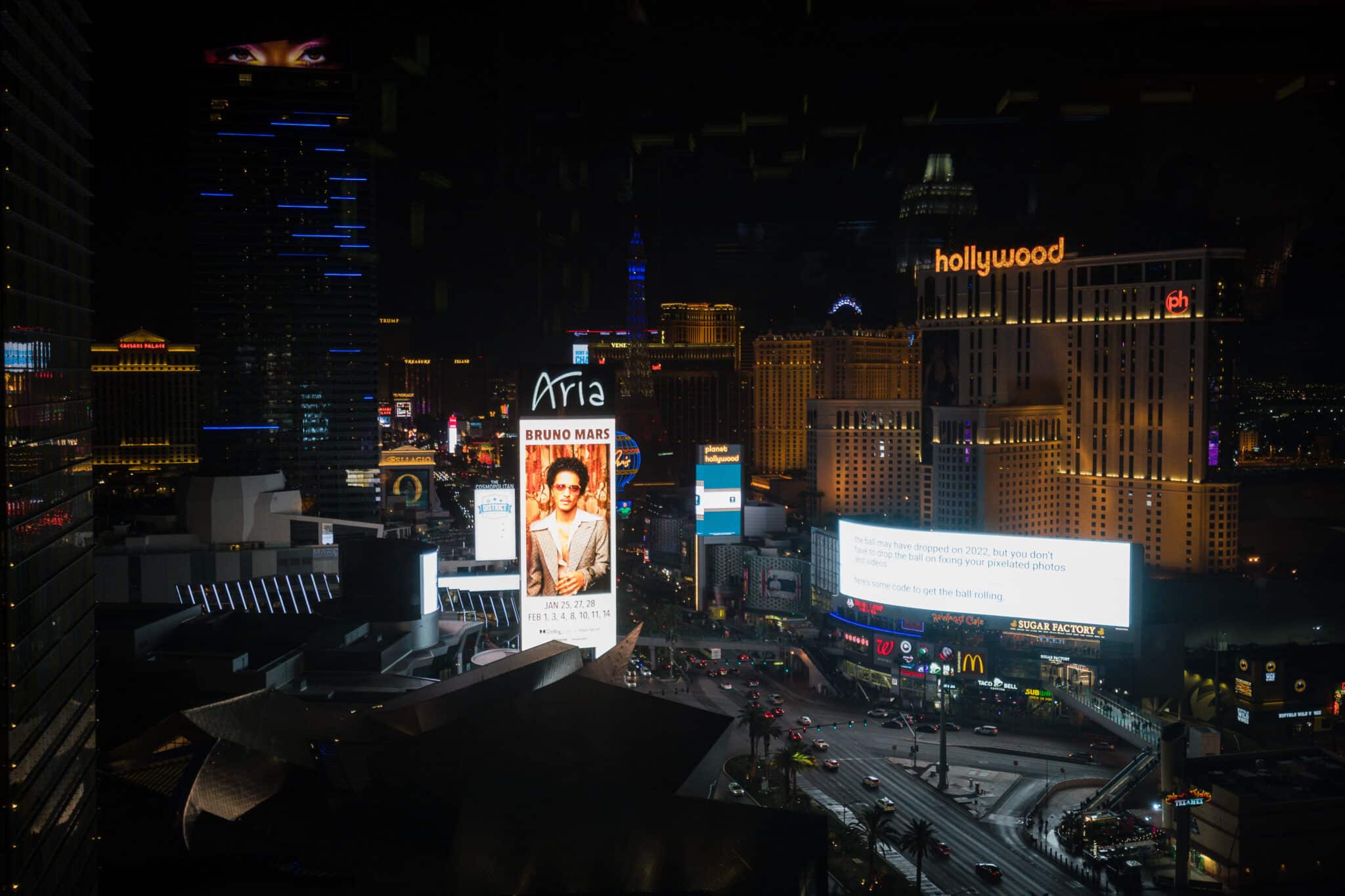 Although lesser known, SkyBar does get booked up fast. Thus, make sure to reserve a table several days in advance of your visit.
Gamble at the Cosmopolitan (while Drinking the Famous Verbena Cocktail)
A trip to Vegas wouldn't be complete without some reckless gambling. There is no shortage of places to gamble in Las Vegas, but the Cosmopolitan remains one of our favorites for a few reasons:
An upscale and flashy vibe for a younger crowd
Phenomenal cocktails
Attractive and attentive waitresses
Strong rewards program with Identity Rewards
In fact, with Identity Rewards, you can even get complimentary free room stays if you gamble enough.
Another reason to pick the Cosmopolitan for your gambling needs: Monopoly Cheaters Edition.
Hands down the most fun slot machine I've played. And a fitting theme too for those of us that like to think of ourselves in the miles & points game as "cheating the system".
The final and most important reason to gamble at the Cosmopolitan: the Verbena.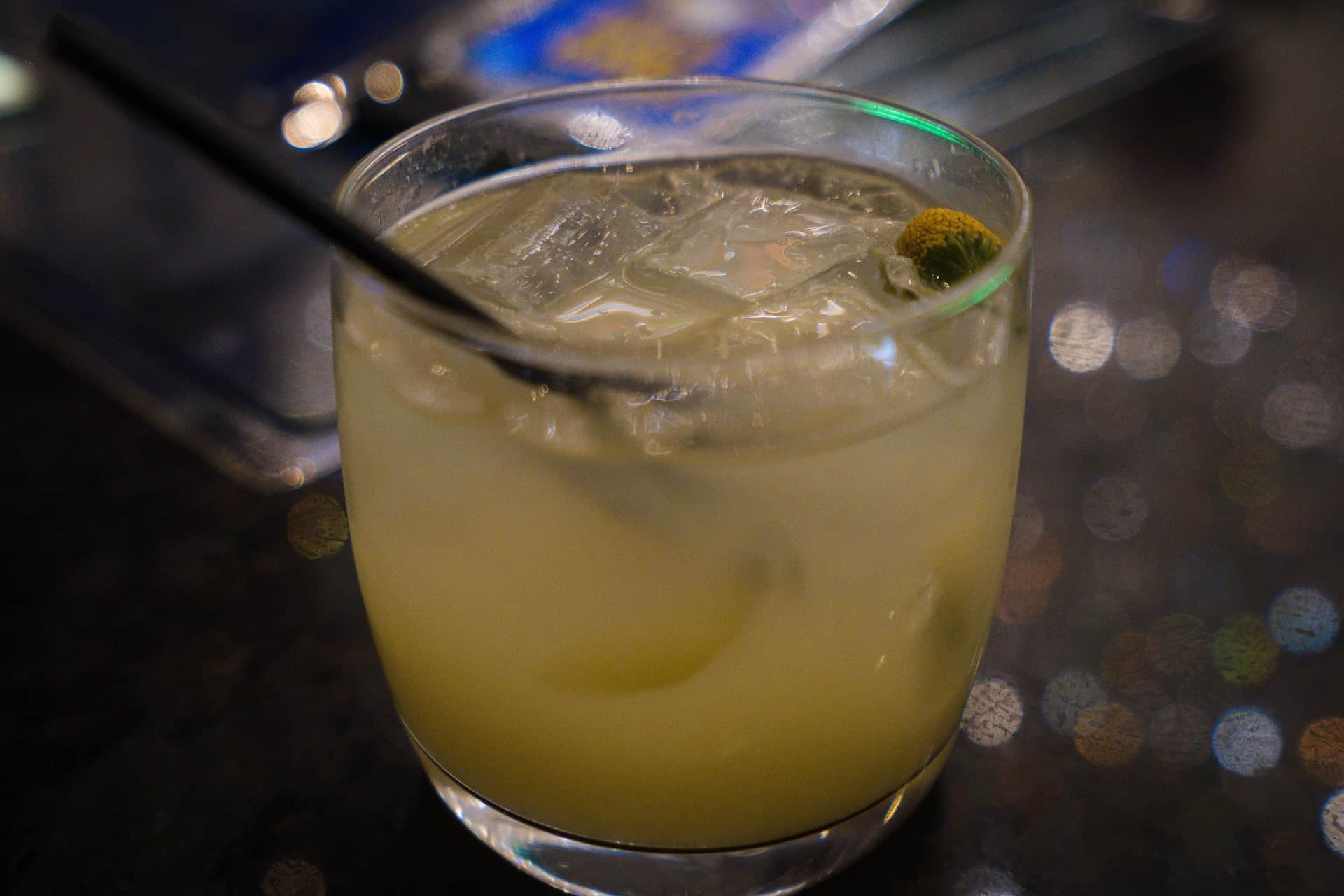 Verbena is a special and world-renowned drink made only at the Chandelier 1 bar at the Cosmopolitan. This drink is not even on the menu anymore, yet draws in over a million in sales a year. It consists of:
1.5 oz Herradura Blanco tequila
3 oz yuzu-kalamansi sour mix
1 oz ginger syrup
6 leaves lemon verbena
Szechuan button, for garnish
The Szechuan button ("buzz button") is a unique addition, dreamed up by head mixologist Mariena Mercer. It is a flower garnish that contains an analgesic which numbs the tongue when chewed. Once you try the drink, you thoroughly chew the flower and spread it around your tongue. The analgesic makes your tongue feel all fuzzy for several minutes, and in this time any sip you take produces an explosion of flavor, unlike any drink you've tasted before.
Truly life changing…
Conclusion
These five activities are just the tip of the iceberg as far as what you can get up to when visiting Las Vegas. The city attracts talented entertainment from all over the world.
However, these are some staples that we think everyone should consider when planning their next visit to Las Vegas.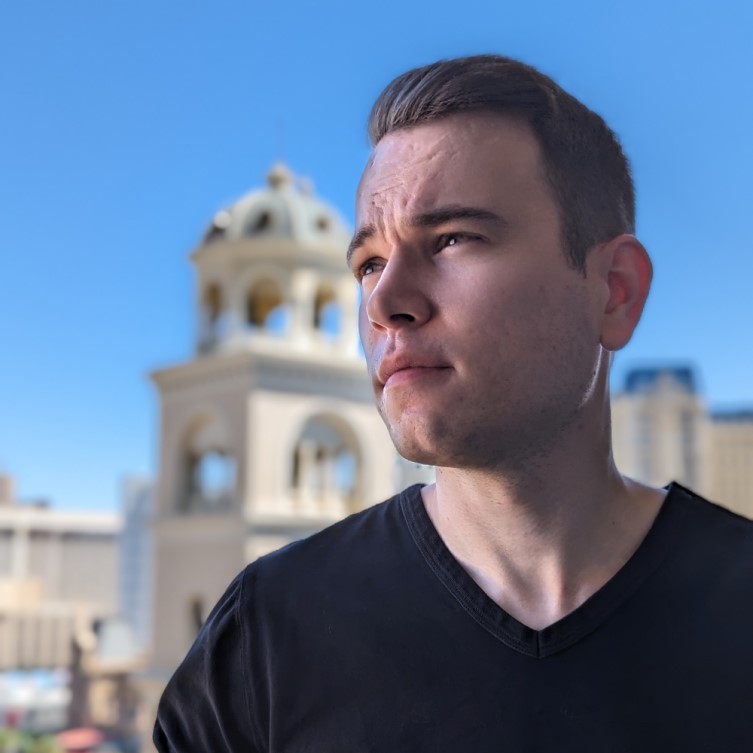 Josh has been involved in the miles and points game since 2015 but has scaled up his knowledge and points earning potential in recent years. With a consistent attitude of "min-maxing" in many aspects of his life, Josh has transferred this mindset over to the miles and points game. Always looking for the next big opportunity, he aims to share content on a variety of topics including his travels, miles and points, and most importantly, how to get the most out of your credit cards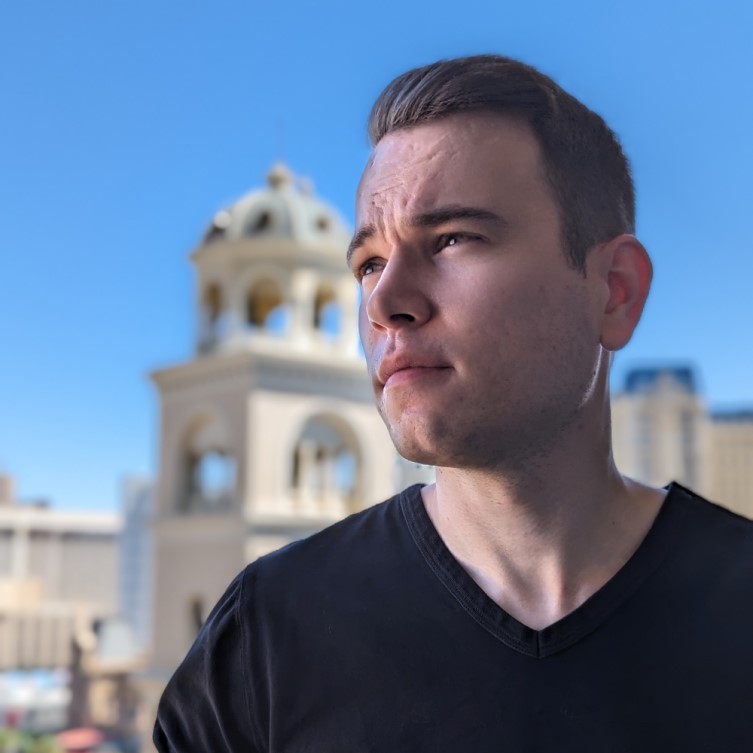 Latest posts by Josh Bandura (see all)
Reed is addicted to the art of earning and redeeming travel points, and frequently pairs his trips with his other hobby: photography. Through Frugal Flyer, Reed aims to distill some of the complex and esoteric points strategies into digestible information. Furthermore, he hopes to use his technical expertise to develop invaluable applications and tools for the travel community.
Latest posts by Reed Sutton (see all)