Top 5 Things to Do in Reykjavík, Iceland
Visiting Iceland? Here are five activities and sights you definitely shouldn't miss if you find yourself in Iceland's capital. All of these could be completed in a single day quite easily when visiting Reykjavik.
1. Walk Down Laugavegur Street
Laugavegur is the Main Street of Reykjavík and one of the oldest streets as well. Located in downtown Reykjavík, the street is home to numerous exclusive shopping stores as well as restaurants, bars, and nightclubs. On weekends, you can find the street completely filled with Icelanders all night long.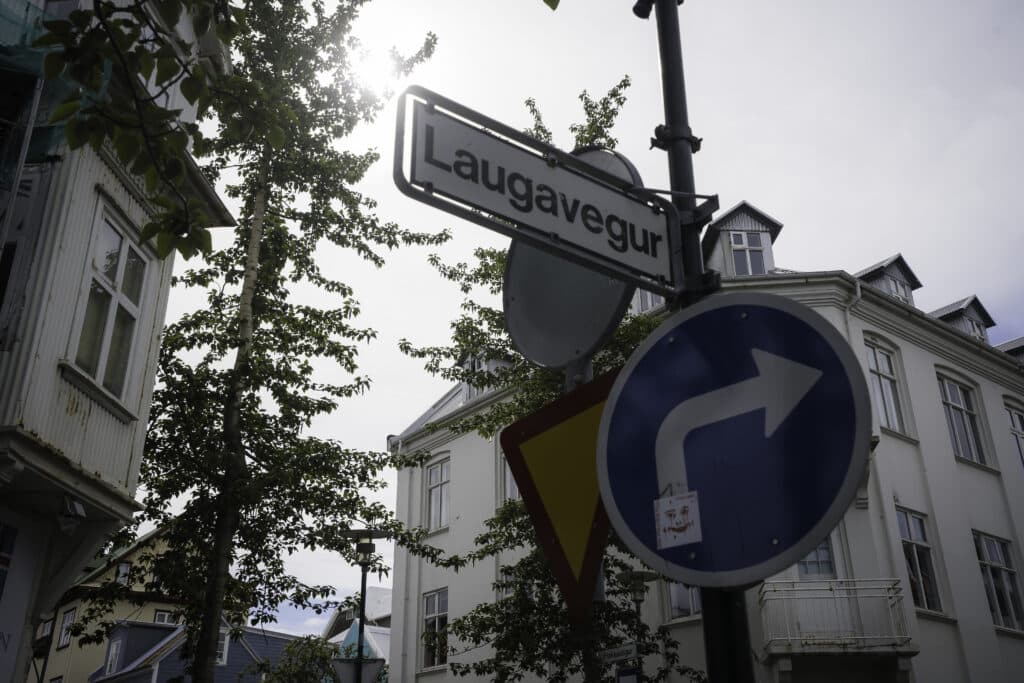 There is a lot to do on Laugavegur street, from museums, boutiques and tourist shops, to authentic restaurants to bars with live rock music such as Dillon, or the Lebowski Bar, named after the movie.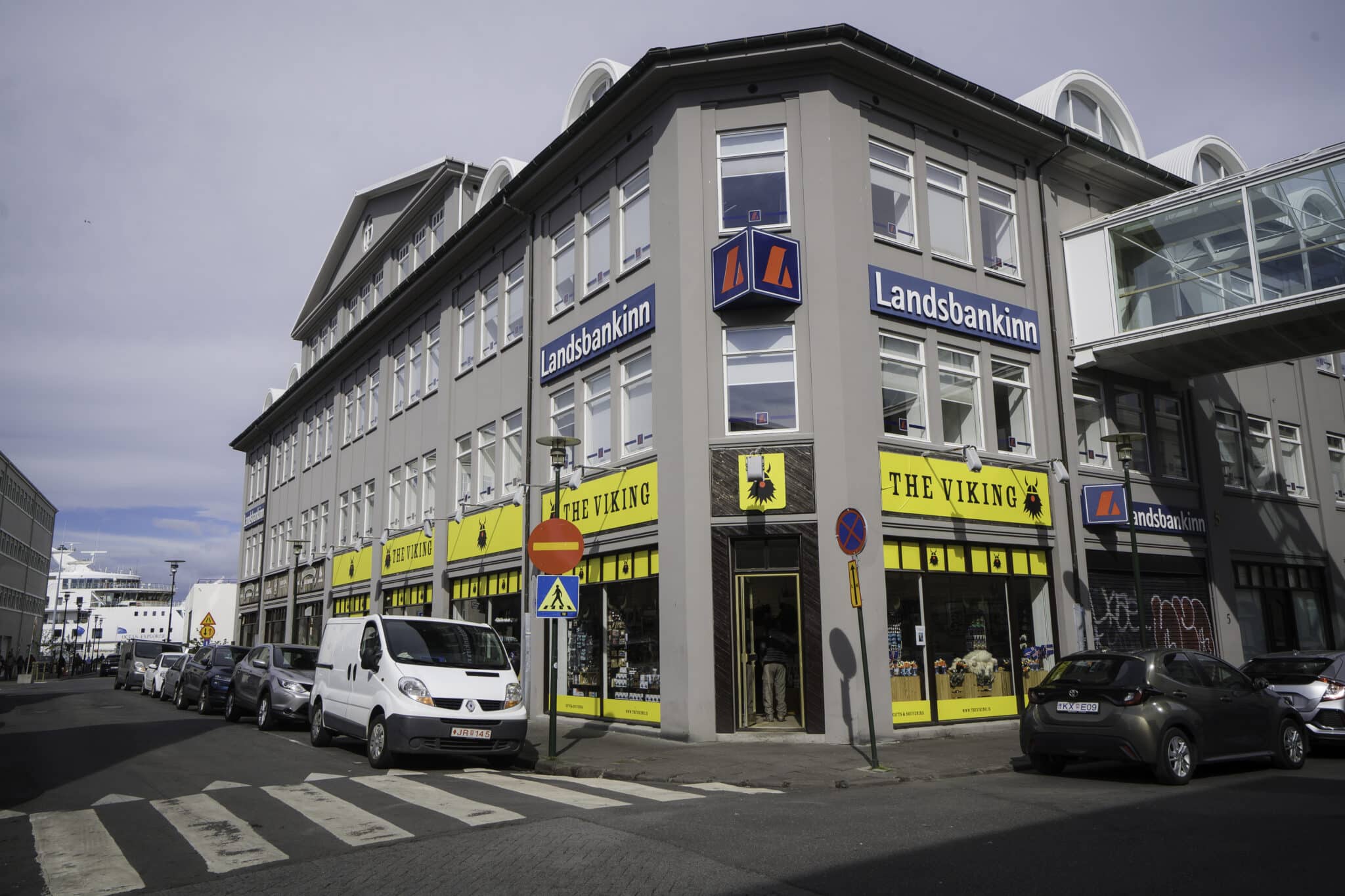 Laugavegur runs from Kringlumyrbraut near Kringlan mall, all the way west to Bankastraeti, where the economic district begins. It is about one mile or two kilometers long.
The popularity of Laugavegur is leading to further expansion of more shops and bars into the adjacent Hverfisgata, so this is worth checking out as well.
Related: 7 Interesting & Fun Facts About Iceland
Finally, there is also Skólavörðustígur, also known as Rainbow Street, which is a small street leading straight to Hallgrimskirkja church. It is also lined with shops, restaurants, and cafes, generally more local than those on Laugavegur.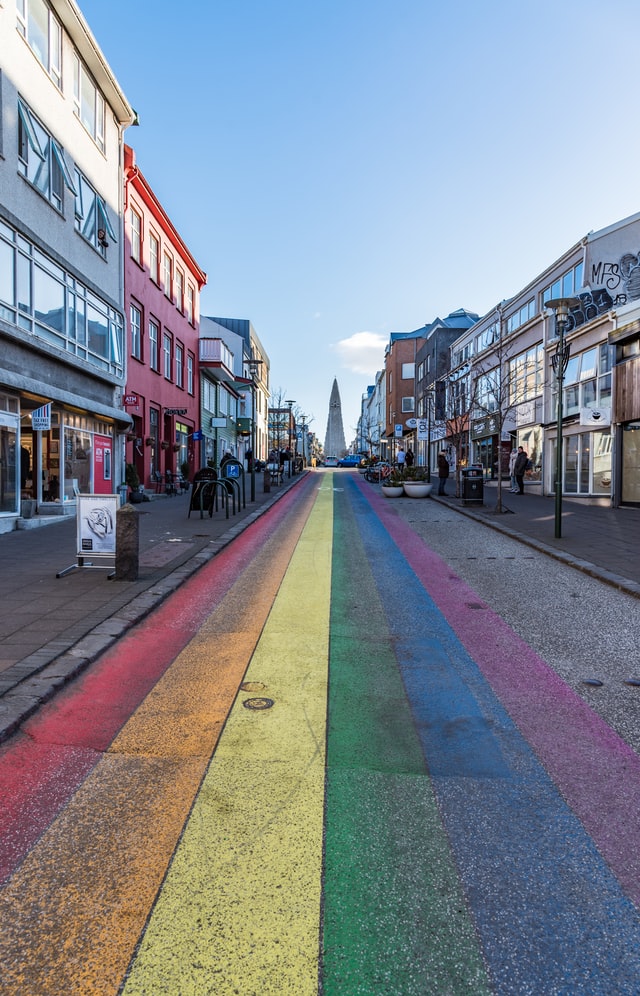 2. Eat Europe's Best Hot Dogs at Bæjarins Beztu Pylsur
Bæjarins Beztu Pylsur is a hot dog stand chain, the main one located on the corner of Tryggvagata and Pósthússtræti, close to downtown Reykjavik. It is renowned for the best hot dog in Reykjavik (and perhaps all of Iceland?). The name "Bæjarins Beztu Pylsur"' literally translates to "The Town's Best Hot Dogs".
Bæjarins Beztu Pylsur is immensely popular as it had a huge lineup when I first walked by on my recent trip to Iceland.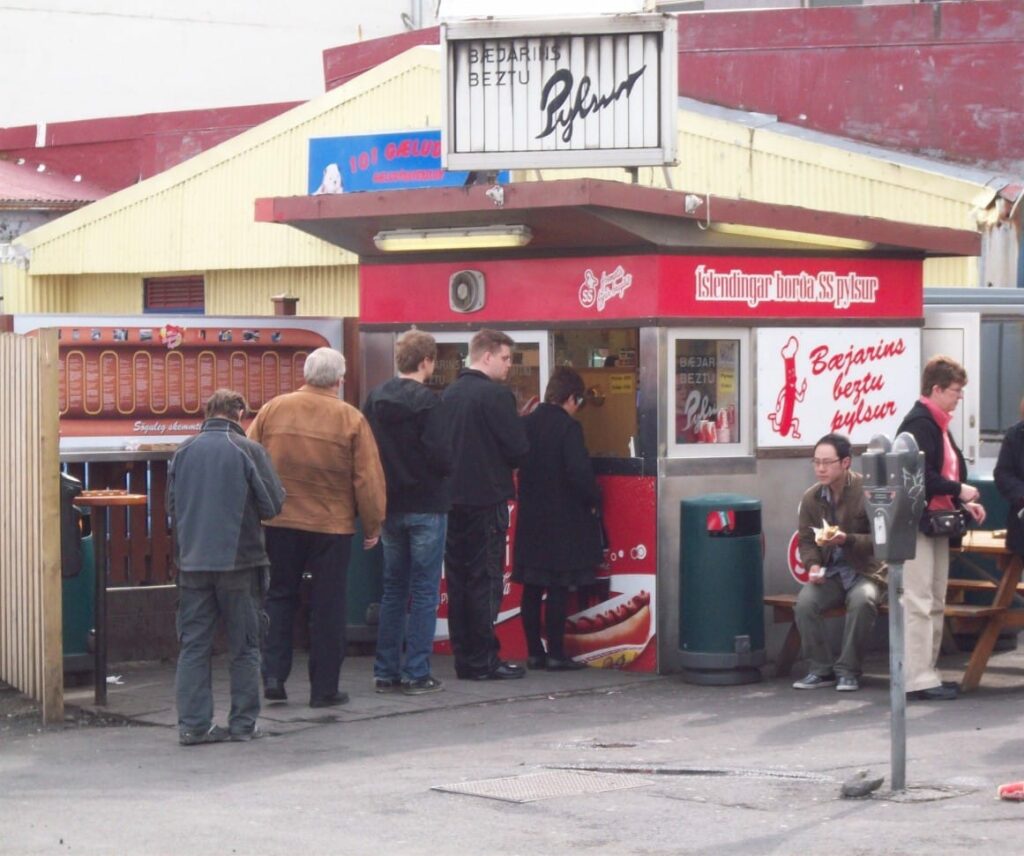 They are famous for their celebrity visitors, including Bill Clinton in 2004 (who ordered only mustard on his hot dog, what a weirdo!). It also appeared in Anthony Bourdain's No Reservations television series. Heck, it even has its own Wikipedia page.
Definitely don't miss trying these Icelandic hot dogs. As good as the gas station ones are, these are a step above.
They are also open late, from 9am – 6am, on Fridays and Saturdays.
3. Photograph the Reykjavik Cathedral (Hallgrimskirkja)
The Reykjavik Cathedral, Hallgrimskirkja Church, is located in central Reykjavik and is a very picturesque spot. I had to come back at sunset to try to get a nice photo in the softer light.
Aside from scheduled mass times, you can go inside the cathedral to explore and take photos.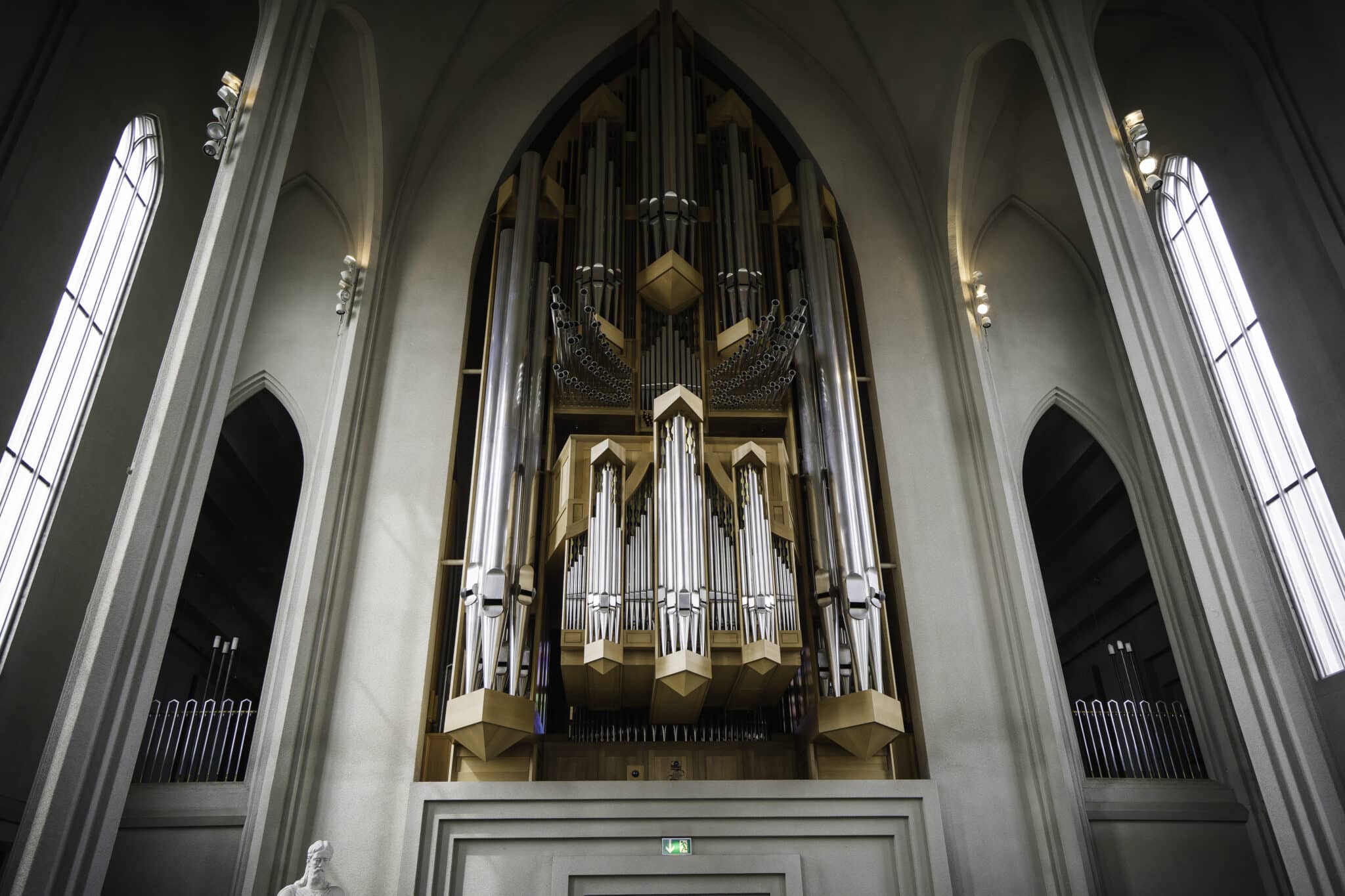 For 1,200 ISK, you can also take an elevator to the top of the church, where you can walk up further to the bell tower.
The elevator to the top is located just inside the door before the shop. You can easily go up the elevator without paying, but donating money to the church isn't the worst thing you could spend your money on.
It was very windy, and the view was a bit overrated for 1,200 ISK in my opinion, but beauty is in the eye of the beholder.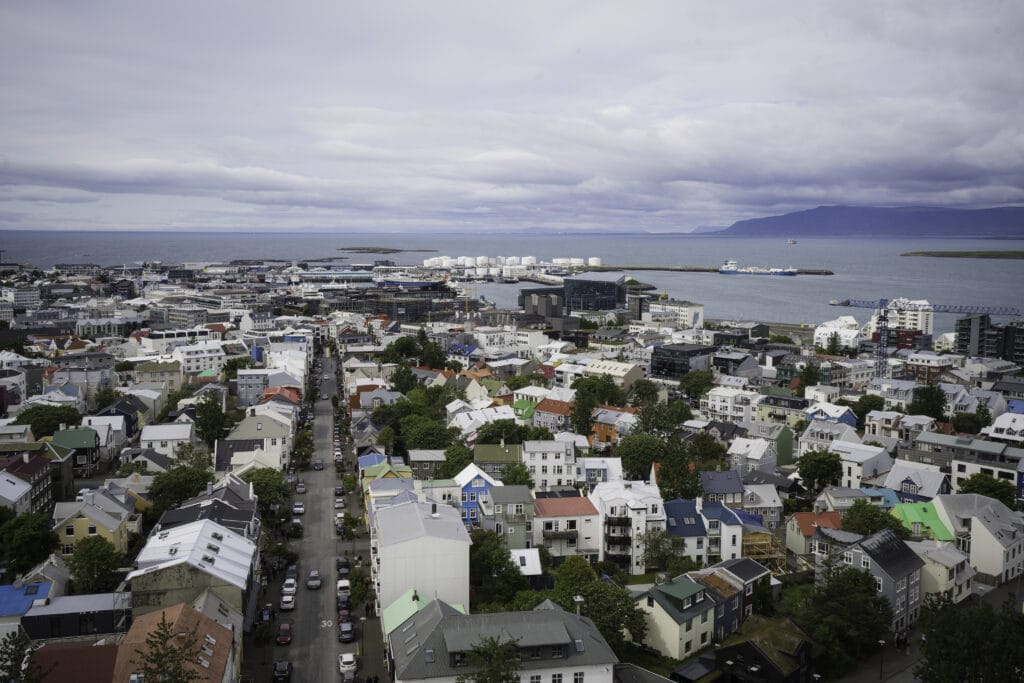 On the nearby street to the Cathedral, you can stop for food with a view at local street food stands – waffles or Icelandic hot dogs.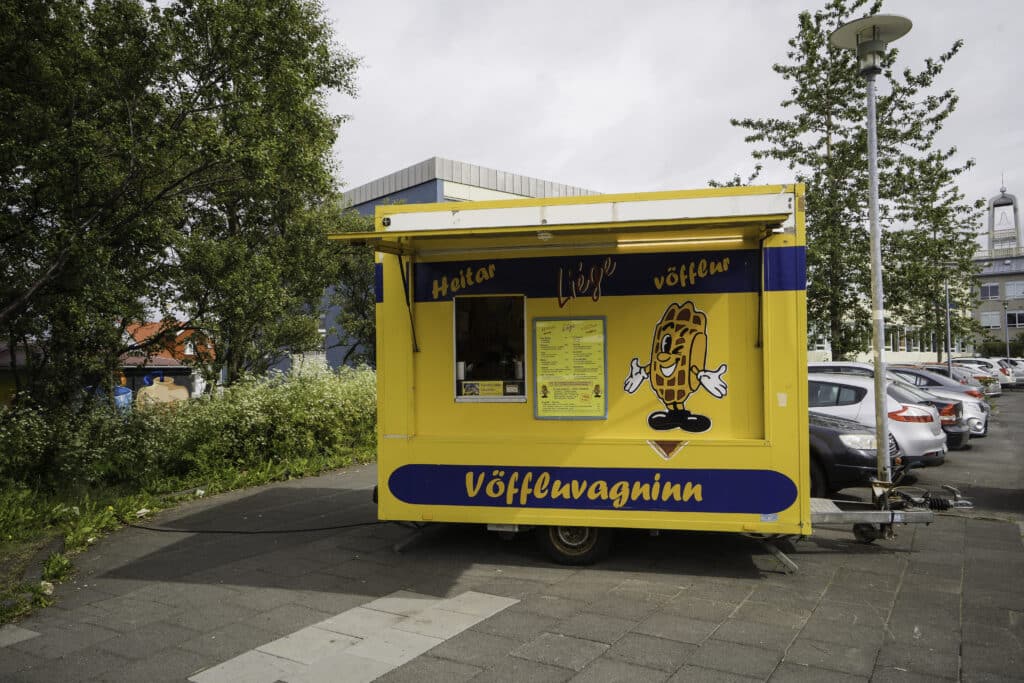 There are also lots of traditional Icelandic food restaurants nearby. Try some Hákarl, a traditional Icelandic dish consisting of fermented shark. It is often served with a shot of Brennivin, "burning wine". These dishes all have a place in Icelandic history. In the past, smoked puffin meat was more commonly served as well.
4. Explore the Old Harbour
The Old Harbour has a rich history in Reykjavík, being the center of the old Icelandic trawling industry. While fishing is still a large part of the Old Harbour, tourism and whale watching have gradually begun to replace fishing vessels. Shops and restaurants now occupy many of their warehouses.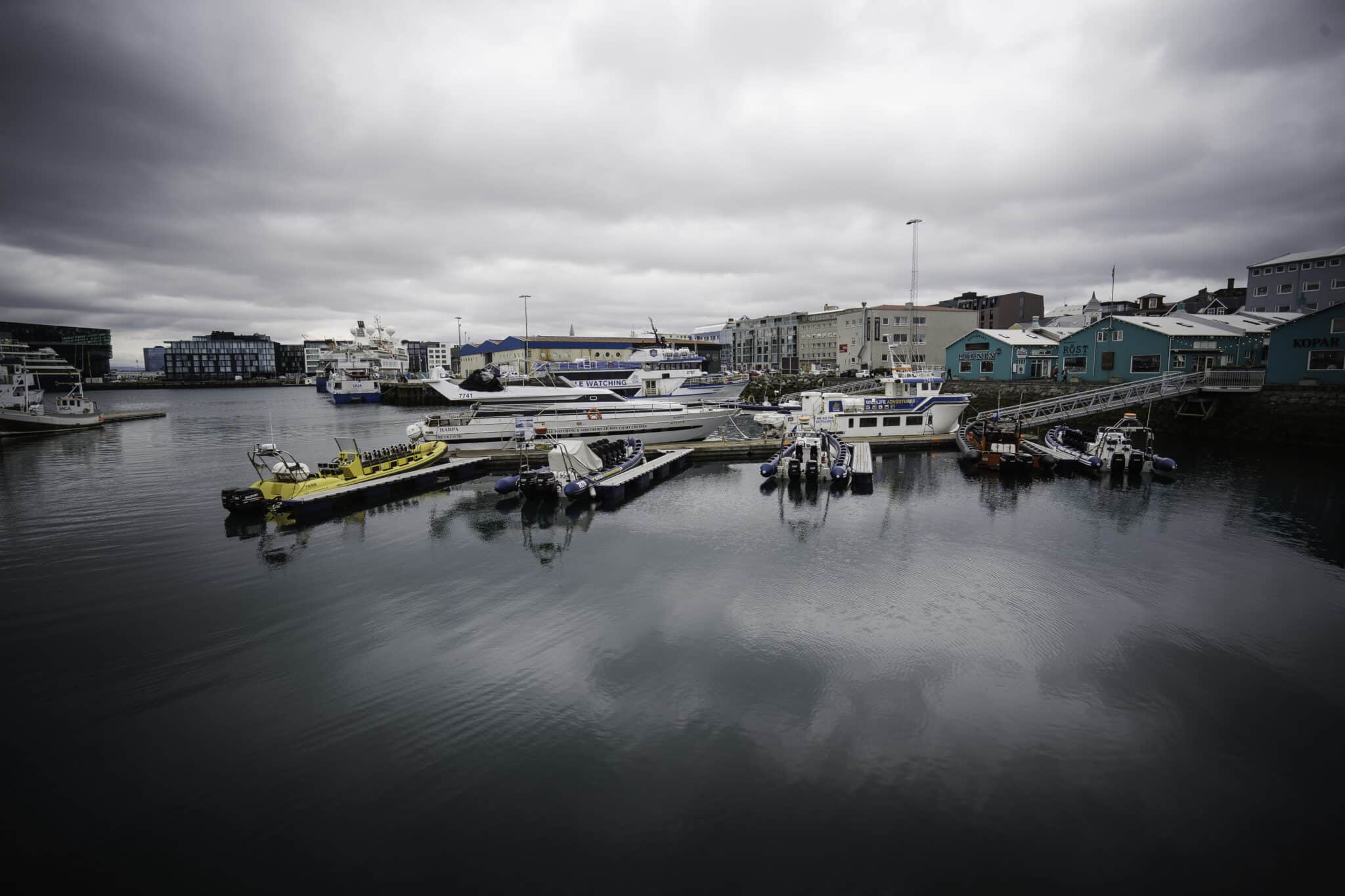 Definitely take a walk around the harbor on your visit to Reykjavík. In addition to seeing remnants of its history, you will see many stunning landscapes, particularly on a clear day.
There are dozens of great restaurants in the area as well. Take a break for some coffee or fresh fish!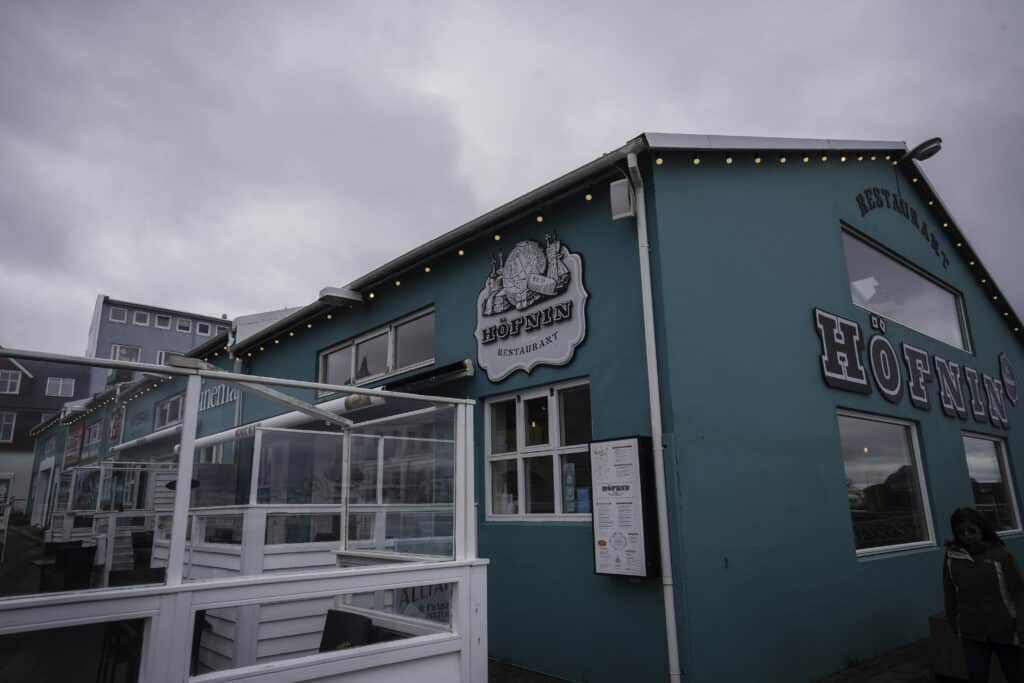 You may also want to stop at Reykjavík Maritime Museum. Even if you don't go inside, you'll be able to see the lovely old vessel, the Gullborg.
Visiting the harbor during sunset is also a real treat, and will give you a different perspective.
5. Visit the Grotta Island Lighthouse
Grotta Island Lighthouse is a great spot to watch the sunset (or rise) and see majestic views of the nearby mountains and ocean.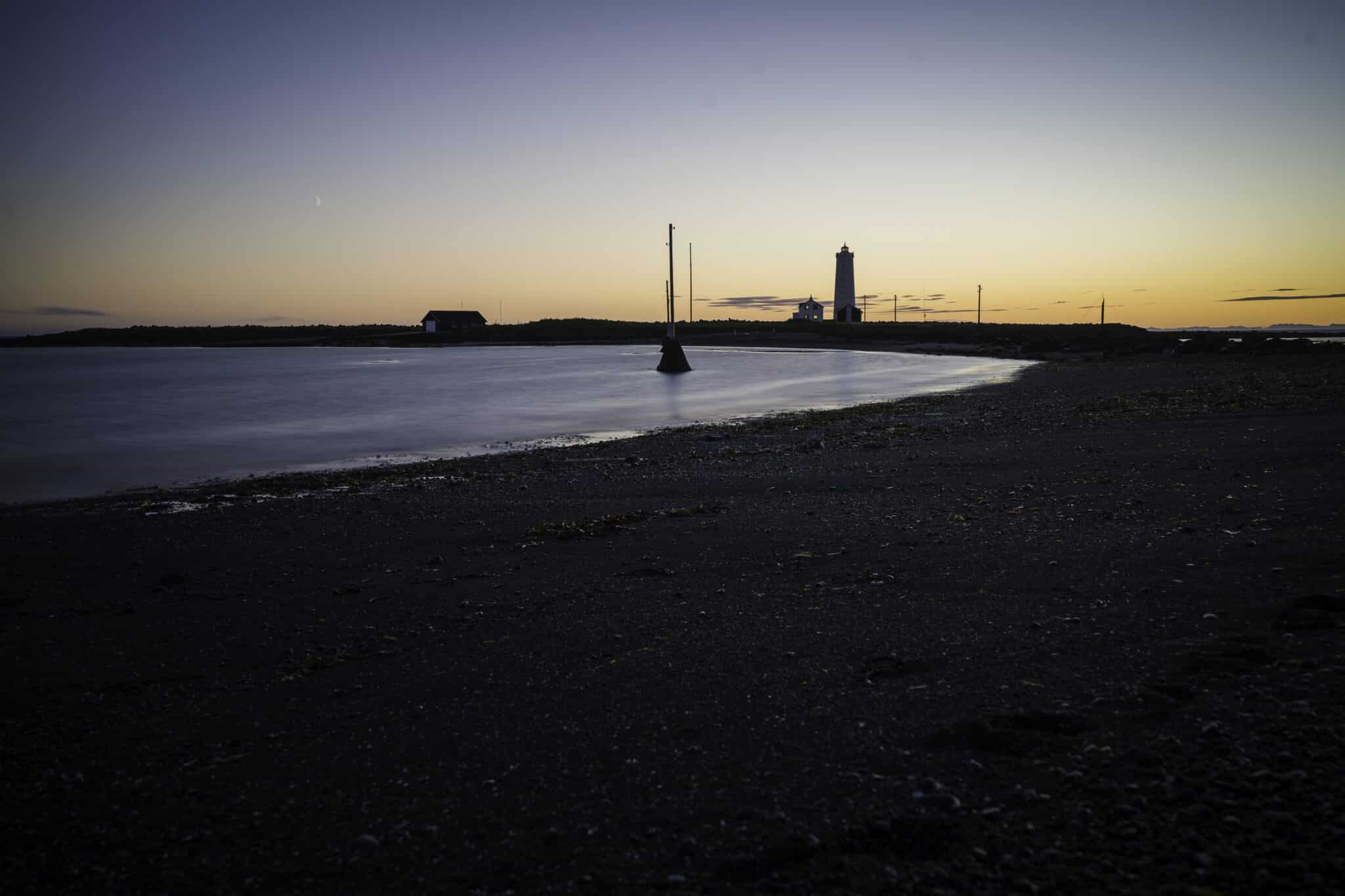 The lighthouse is part of a nature reserve and is located in the Northwestern-most part of Reykjavik, in a town called Seltjarnarnes. Still, it isn't too far from the city center.
Unfortunately, you can only go right up to the lighthouse from May 1st to July 31st as it is closed to keep the public away from nesting birds.
It is also only accessible during low tide.
Bonus: Relax at the Sky Lagoon or Blue Lagoon
Iceland is famous for its indoor and outdoor pools, and geothermal lagoons. While you're exploring the ring road I highly recommend visiting a natural pool.
However, within the city, the man-made lagoons are a great experience that you shouldn't miss. Blue Lagoon is the most famous, but it's a 40-minute drive from Reykjavik. Sky Lagoon is closer to the city center at about a 10-minute drive.
I also found Sky Lagoon was a bit quieter than Blue Lagoon and less 'touristy'. You will have an easier time booking a time slot. Sky Lagoon also gives you a better view as it's right on the edge of the ocean, whereas Blue Lagoon is landlocked.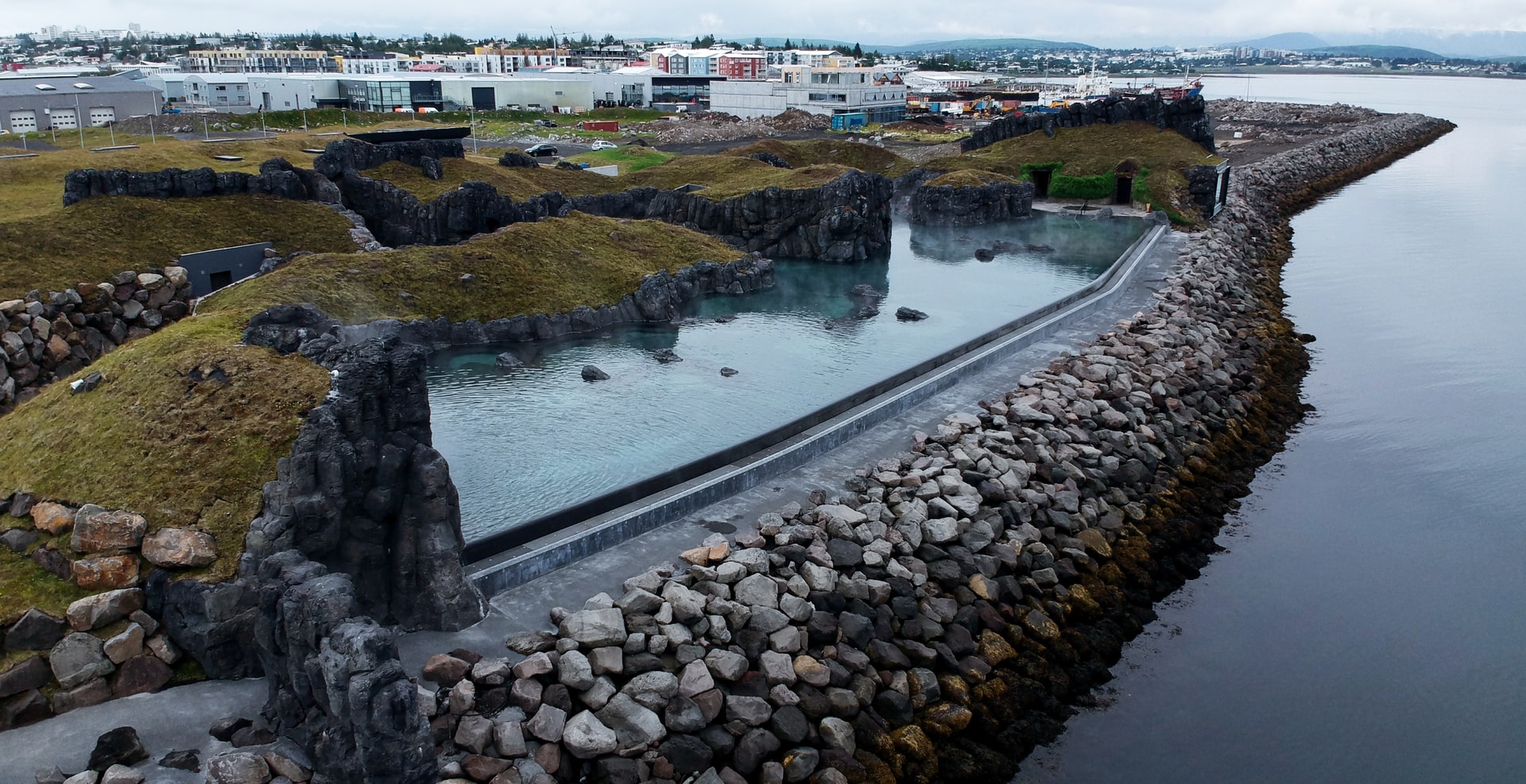 Blue Lagoon of course does have famous blue water. If you've got time, you could always try them both!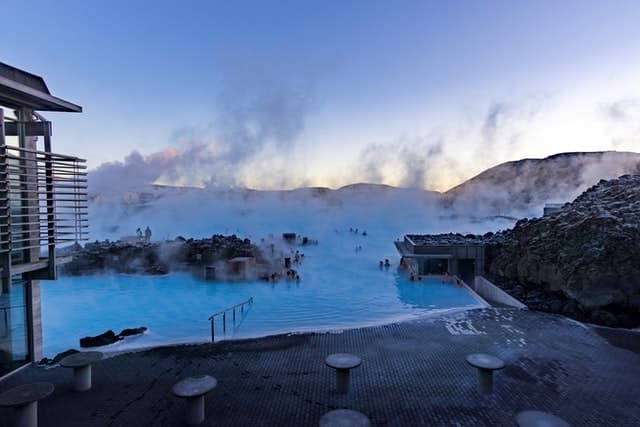 Aim to book Sky Lagoon or Blue Lagoon up to a week in advance during busy seasons.
Conclusion
Reykjavik is a fascinating capital city in an incredible country that is full of natural wonders. You will feel like you're in Europe in parts of the city, but other times the uniqueness of it has no comparison.
Related: Review: The Reykjavik EDITION Hotel
I hope this list provides a good starting point for anyone planning to visit Reykjavik. It is by no means comprehensive and doesn't do justice to all that Reykjavik has to offer. Numerous other Reykjavik attractions we didn't cover include:
National Museum of Iceland
Sun Voyager sculpture
Harpa concert hall
City hall
Shore walks and hiking
Icelandic phallological museum (yes, the world's only penis museum is in Iceland)
FlyOver Iceland
Northern lights viewing spots
So much more…
If you are interested in a more complete idea of everything there is to do in Iceland, check out my Iceland post-trip report. On that note, if you have been to Reykjavik and had an amazing experience, we'd love to hear all about it in the comments below!
Reed is addicted to the art of earning and redeeming travel points, and frequently pairs his trips with his other hobby: photography. Through Frugal Flyer, Reed aims to distill some of the complex and esoteric points strategies into digestible information. Furthermore, he hopes to use his technical expertise to develop invaluable applications and tools for the travel community.
Latest posts by Reed Sutton (see all)