In the ever-changing world of commercial aviation, we often see innovations that can change how we travel. Premium Economy's emergence has had the most significant impact on the flying experience in the last ten years. It's essentially a short-haul business-class cabin but installed on a long-haul plane. Air Canada was one of the pioneers in this segment, so the question remains…
Is Air Canada Premium Economy worth booking or upgrading to on your next flight? Let's dig into all the details.
Booking Air Canada Premium Economy
Air Canada is one of the few carriers that allow you to book directly into their Premium Economy product with their points currency, Aeroplan. It can occasionally be a good deal, but with dynamic pricing, you have to pick and choose your award redemptions carefully.
Below is an example of a great deal in Premium Economy, costing only 17,800 Aeroplan points for an almost five-hour flight between Toronto and Vancouver.


Of course, you can also book a Premium Economy ticket with cash, and Air Canada often has great deals. It's worth subscribing to their marketing emails so you're notified when a sale is happening if you are looking to take advantage.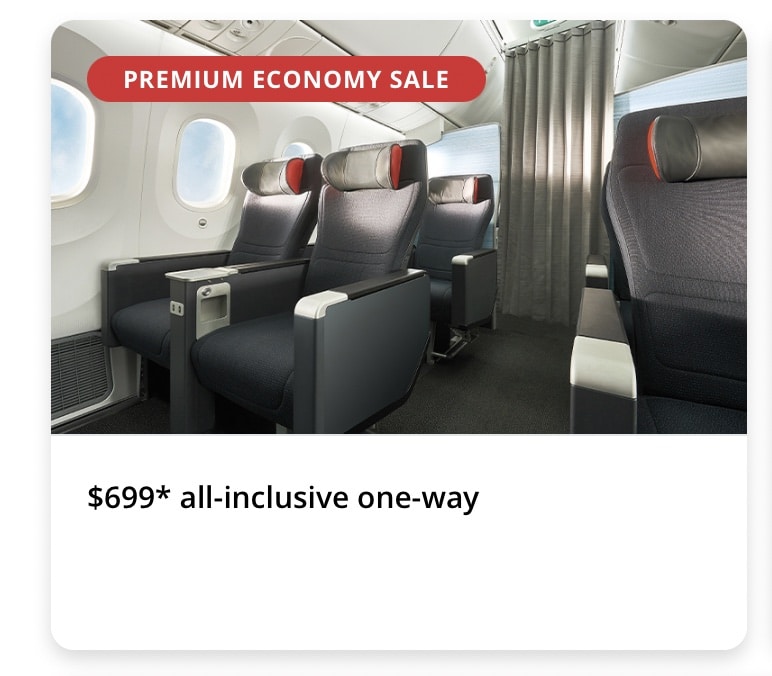 You can also choose to upgrade your Economy booking at check-in with cash if any seats in the cabin are left available.
For this flight, I used eUpgrades on an Economy booking.
My flight from Vancouver (YVR) to Toronto (YYZ) was a cash Economy-Flex booking that my employer booked and paid for using Air Canada for Business. My final destination was Baltimore (BWI) and the original itinerary was YVR-DEN-BWI on United Airlines. While there's nothing wrong with that, I prefer to fly with Air Canada because of my Aeroplan 50K status.
Knowing my Flex fare came with complimentary changes; I quickly clicked on the change icon in the Air Canada app.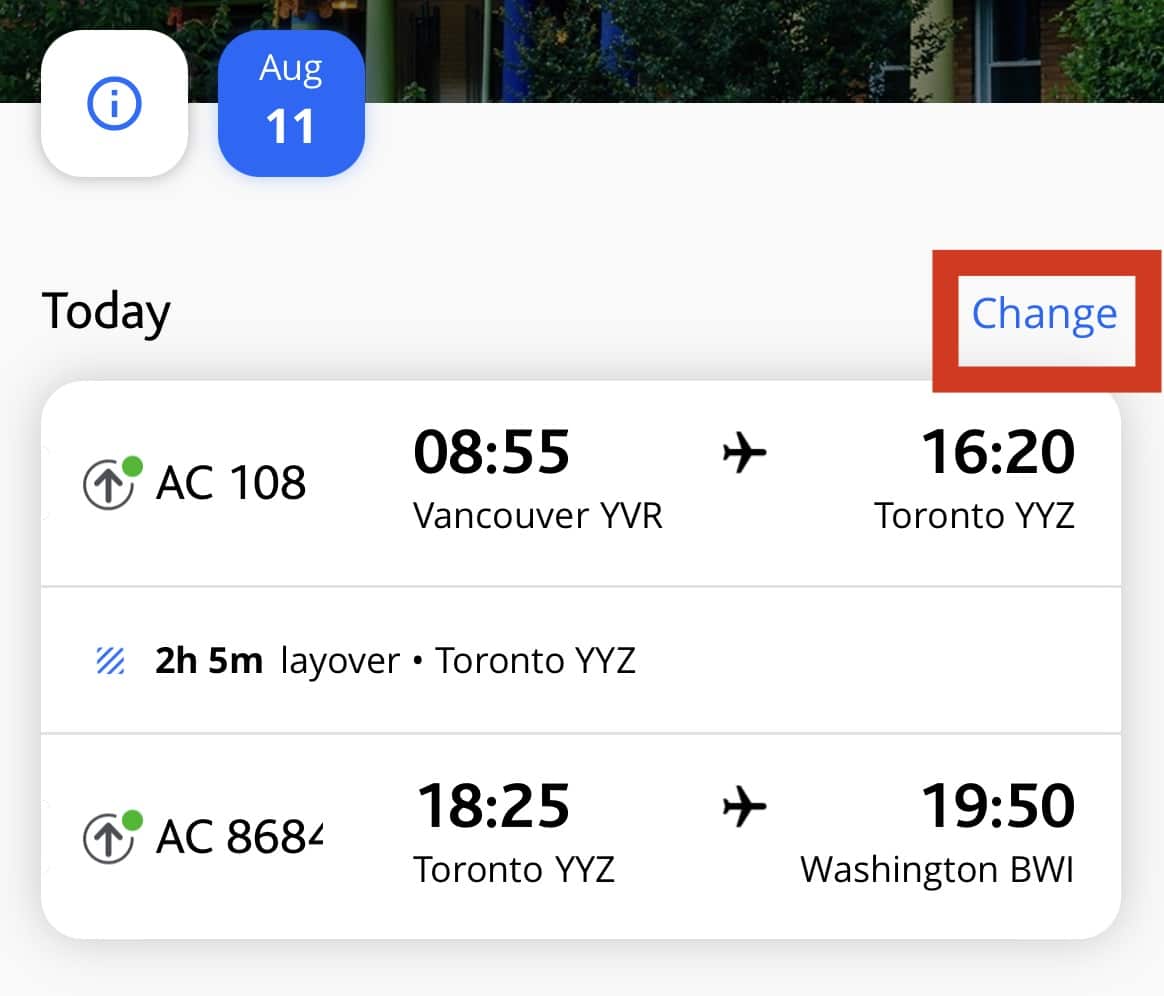 I cross-referenced the app with my laptop and found a flight from YVR-YYZ that showed eUpgrade space available to Business Class, which, truth be told, is what I really wanted. Air Canada Signature Class is a wonderful experience, and I was looking forward to flying it again.
However, by the time I finished paying the $140 to upgrade my booking from a Flex ticket to a Latitude ticket, the instant eUpgrade space to Signature class was gone. Thankfully I wasn't stuck in economy as Premium Economy still had instant upgrade space for a total of 1, yes, one, eUpgrade credit. If you're unfamiliar with how to maximize eUpgrades, it's worth reading our comprehensive guide to eUpgrades.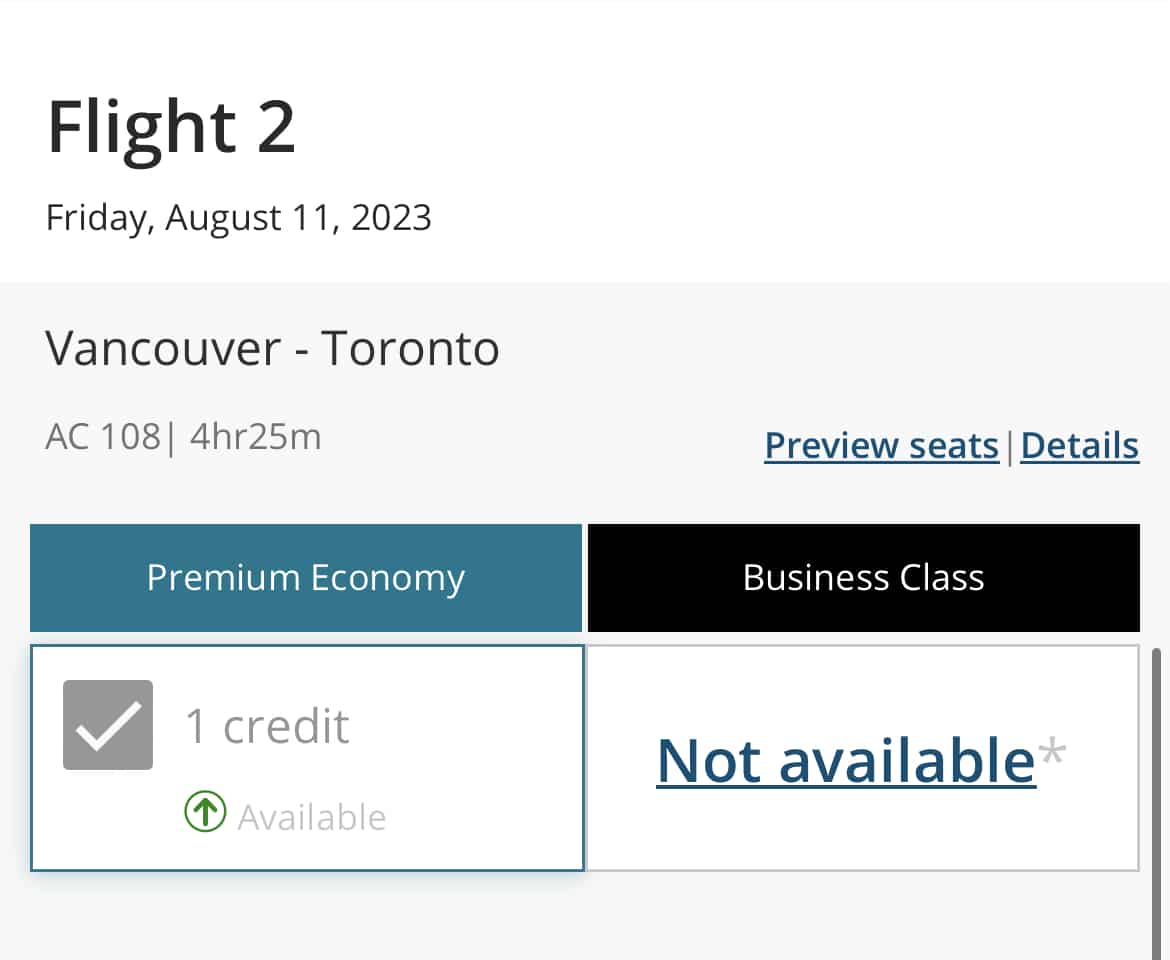 While I was grumbling at the fact I wouldn't be flying in a Signature Class pod, I was intrigued by the idea of flying Premium Economy as I had never had the opportunity to check it out before.
Seat
As I walked down the aisle toward my seat, I was surprised at how inviting the Premium Economy Cabin looked.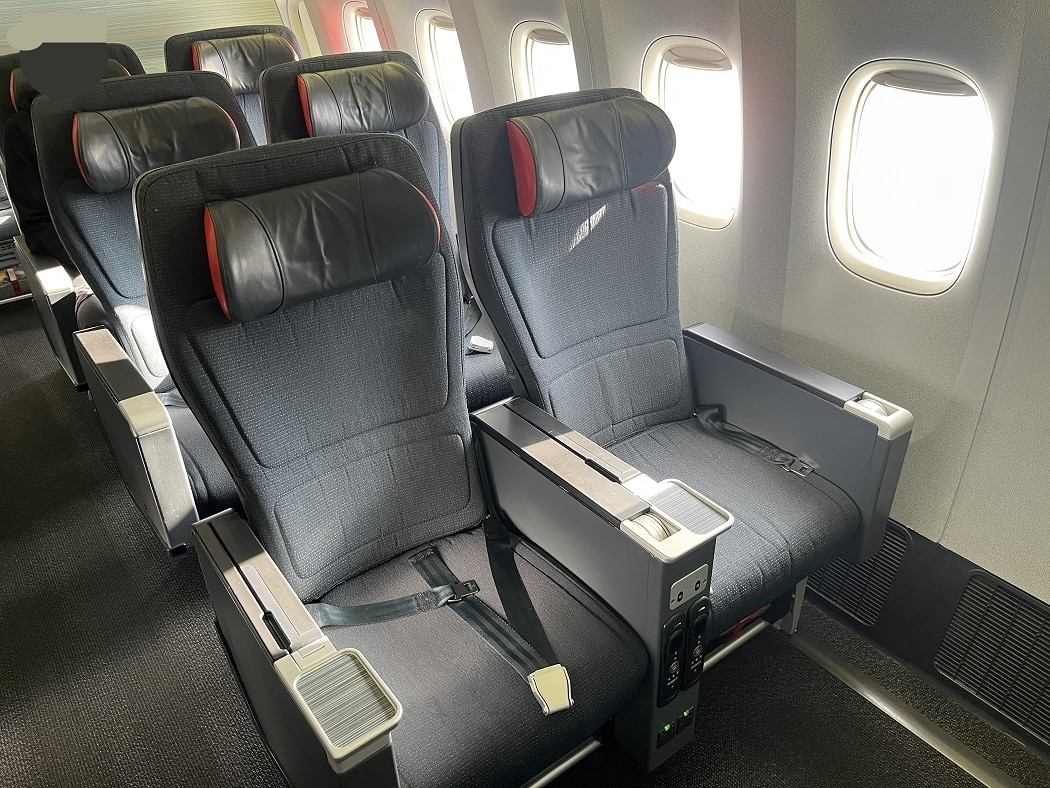 Today I would be seated in 14A, which is what I would recommend as the best seat in the whole Premium Economy Cabin.
There are a few reasons, the first being that there's enough room for you to fully stretch your legs and keep a personal item between your seat and the wall. See my backpack in the image below.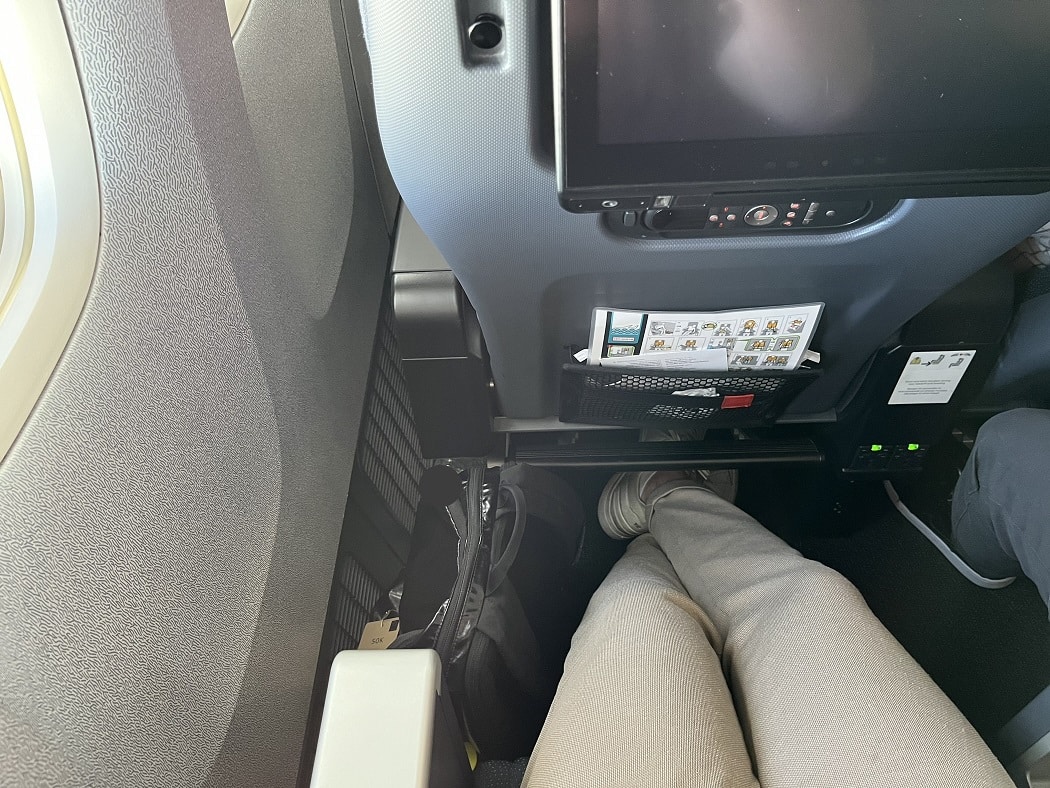 On an A330-300, it's also in the last row of Premium Economy, so there's a dividing wall behind the seat. As someone who hates potentially inconveniencing people, I loved being able to recline my seat guilt-free.
The headrest is entirely adjustable. As you can see, it adjusted to its maximum height in the right image.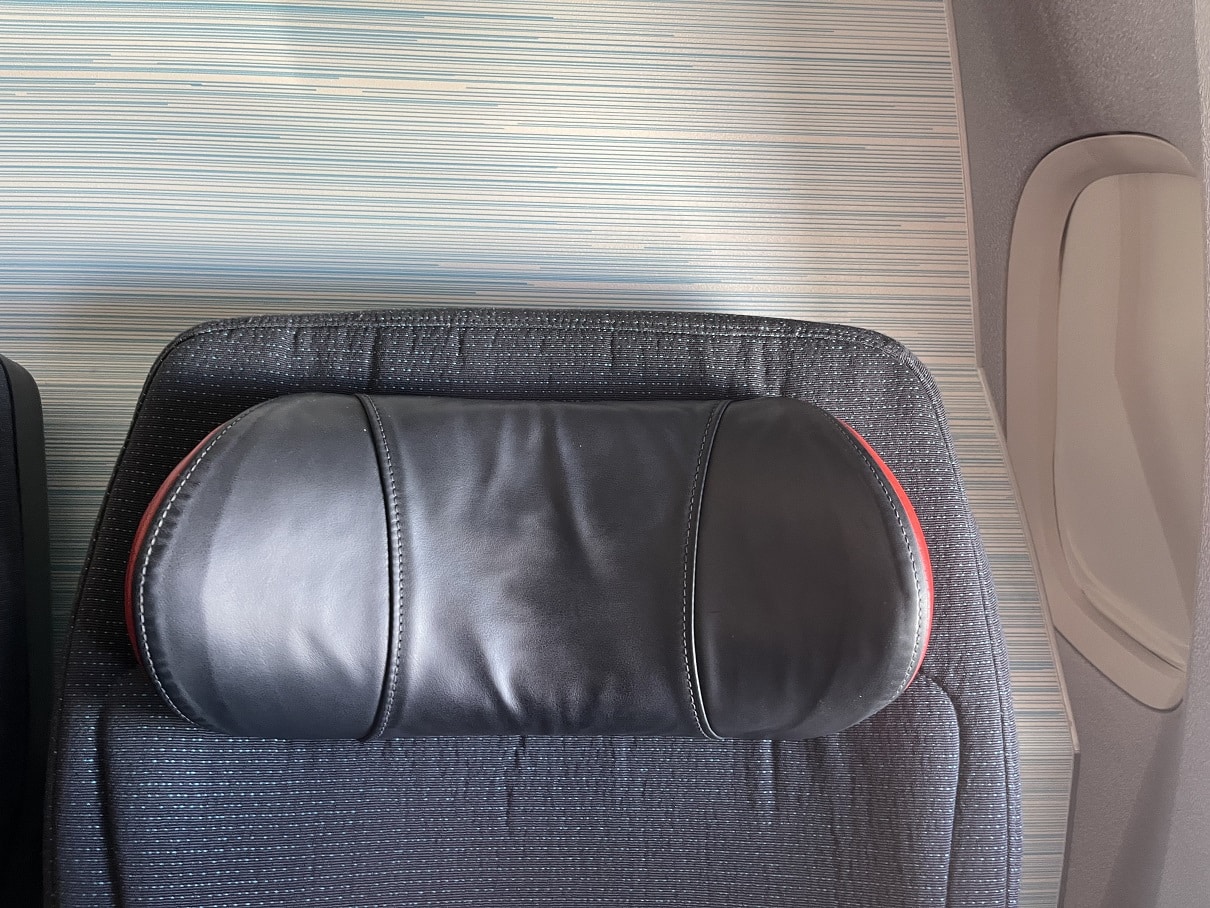 The rest of the seat is excellent but not extraordinary. It reminds me of the Air Canada 737 Max Business Class but spread in a 2-4-2 configuration. The seat comes with a footrest that I didn't find particularly useful.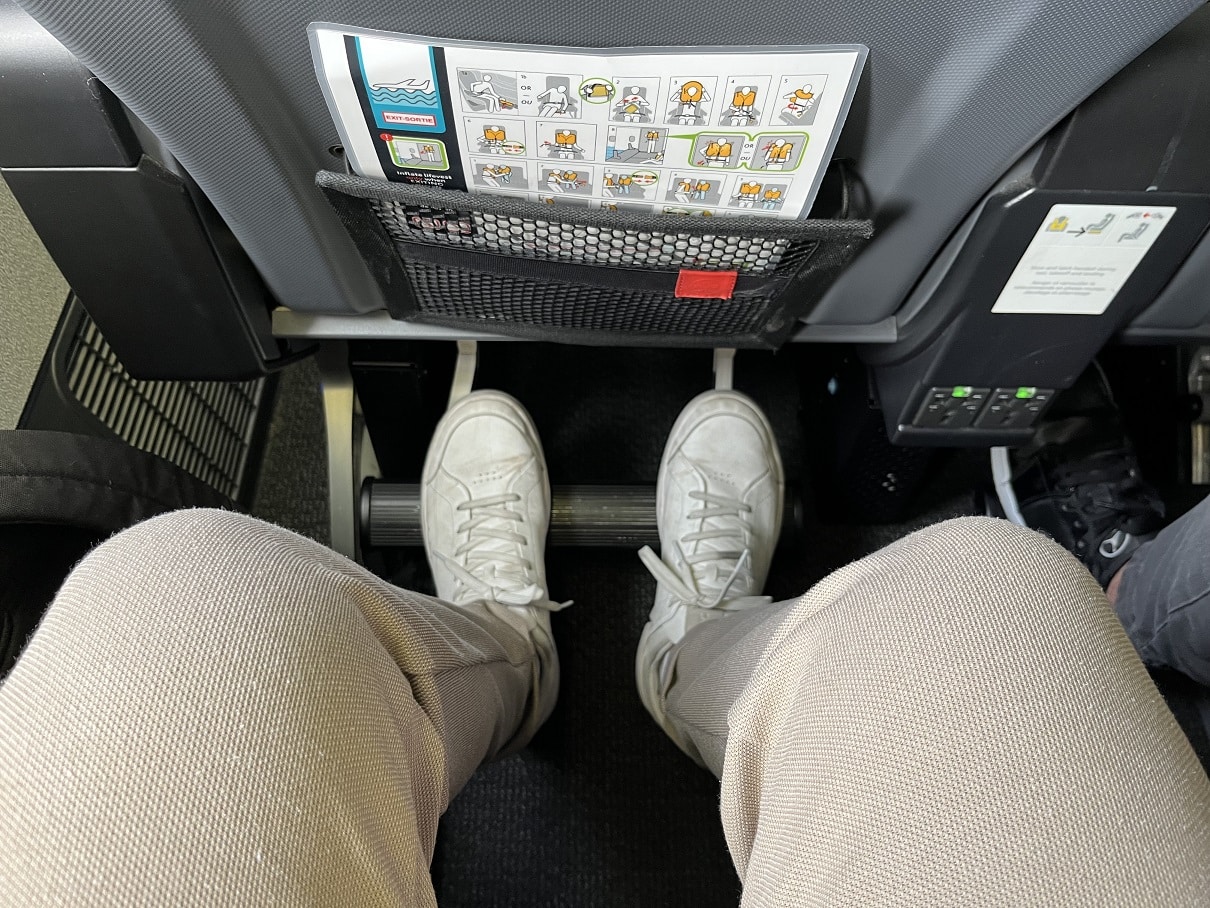 One feature I loved is that there was an individual power outlet for every Premium Economy passenger.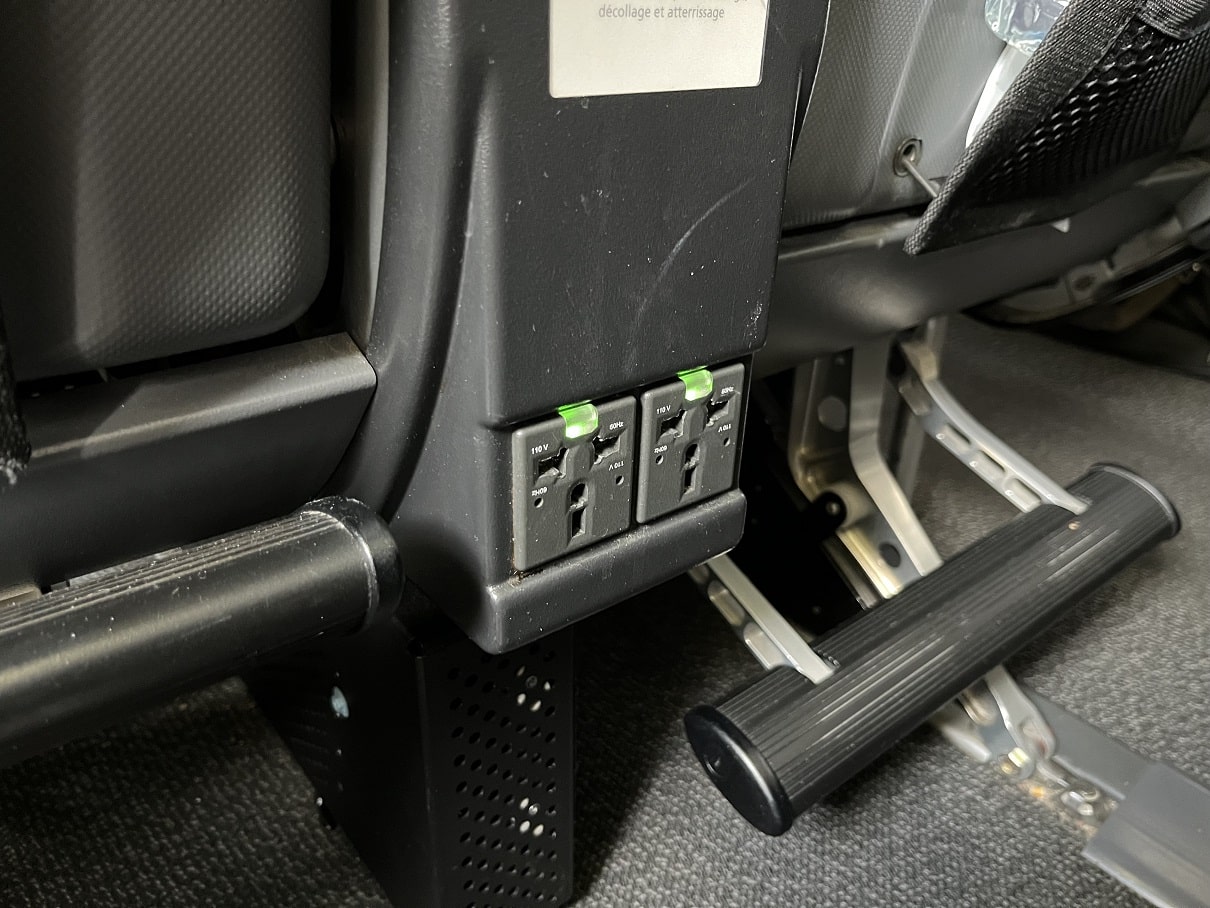 In addition to the 110V power port, there is a USB-A plug available, but it was not functional on my entertainment screen.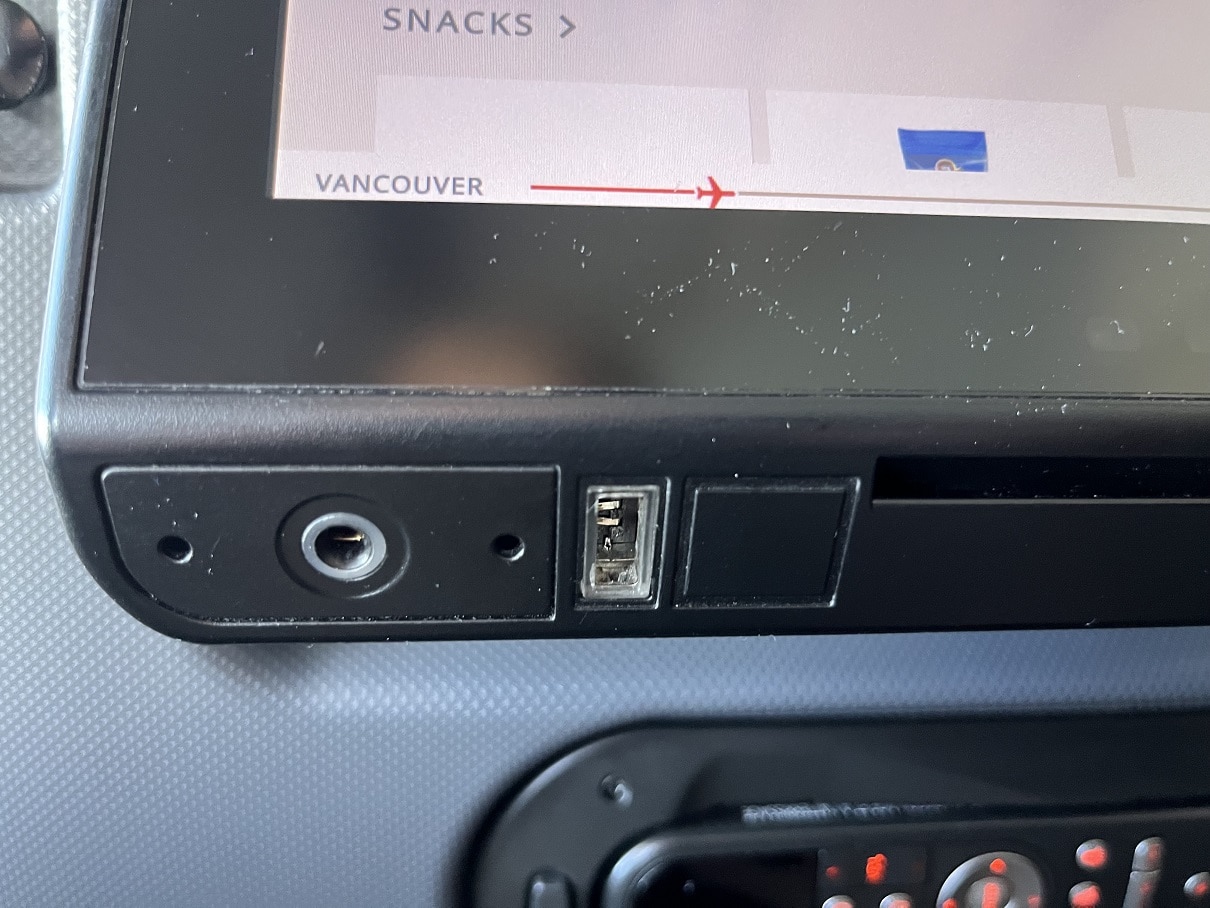 The seat has a wired remote for the entertainment screen, which is handy when the seat is in full recline mode. The touch screen is far enough away that it's a pain to reach to use the touch functionality.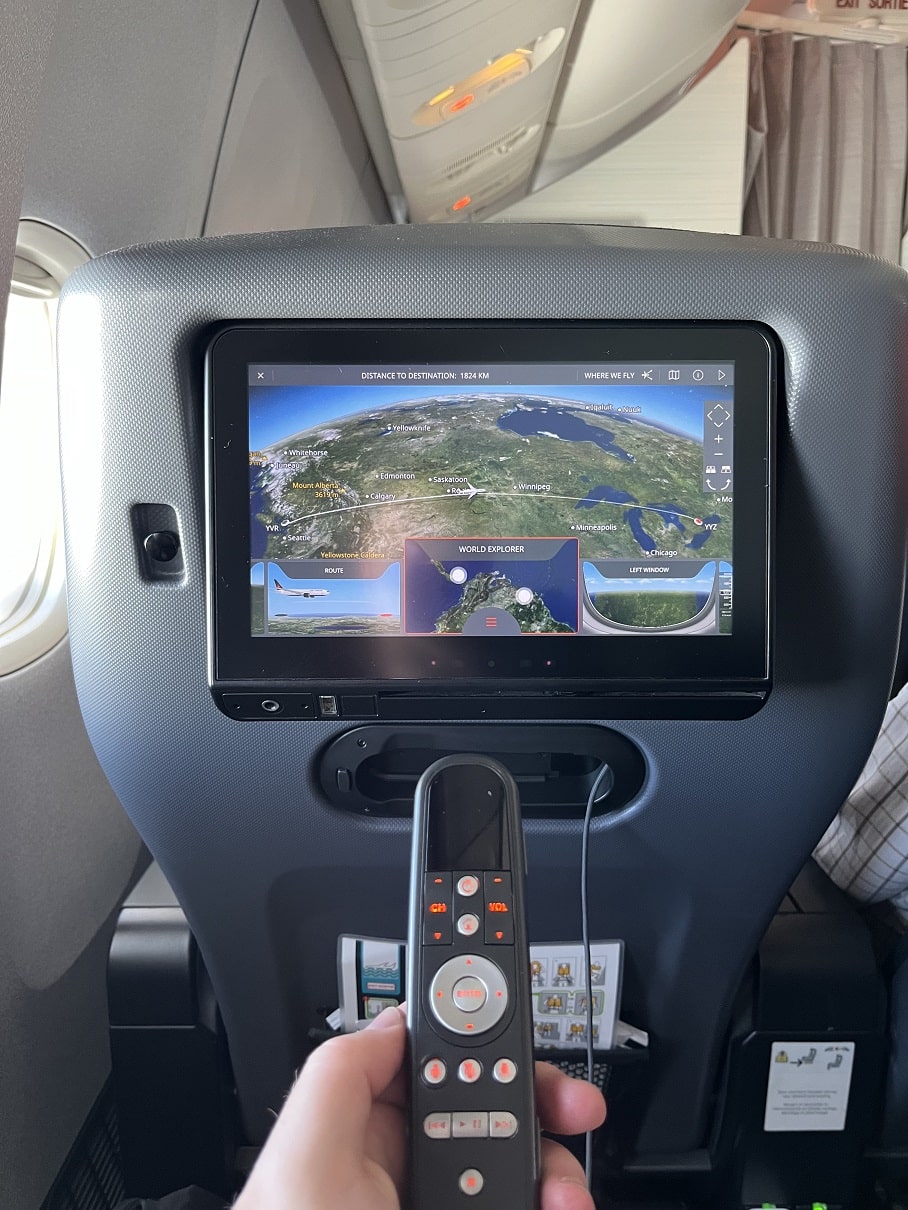 Eventually, the passenger in front of you will recline their seat. At this point, you can tilt your screen to continue viewing your entertainment screen comfortably.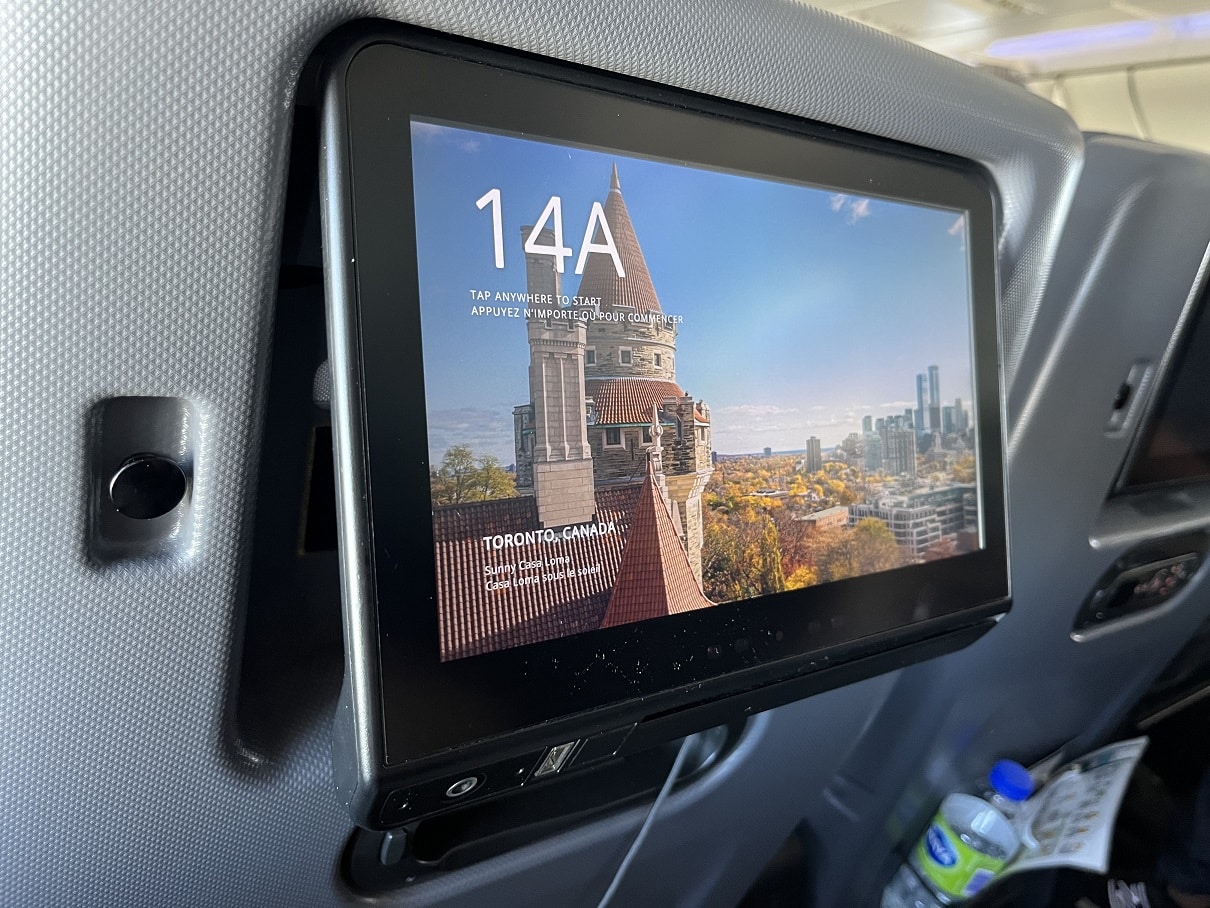 There's also a coat hook, which I don't think is that useful as it would probably block the entertainment screen. But it's there.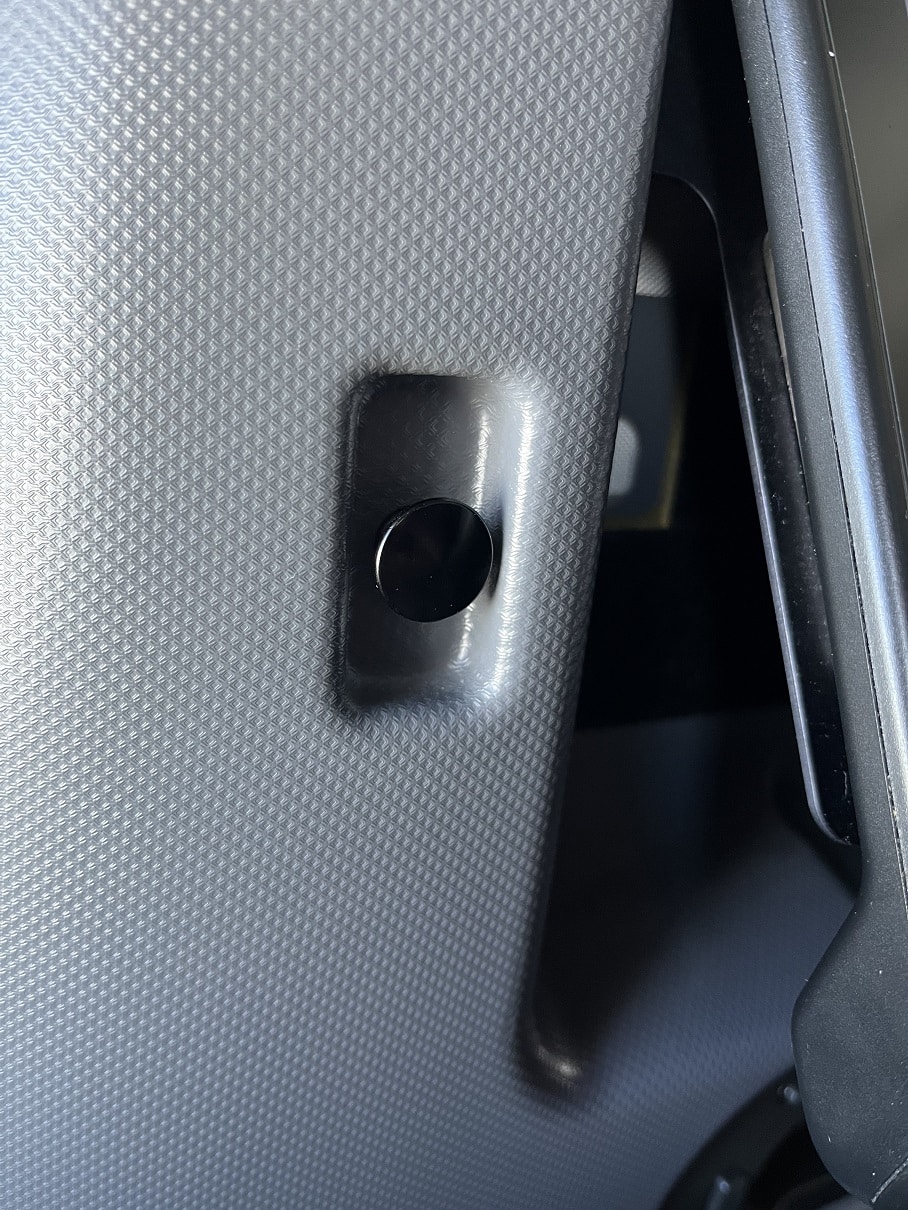 The seat itself has quite a lot of reclining ability. For my daytime flight, I found it to be more than enough. Even when I fly Signature Class, I almost never take advantage of the lie-flat seats, except for a redeye or an overnight flight.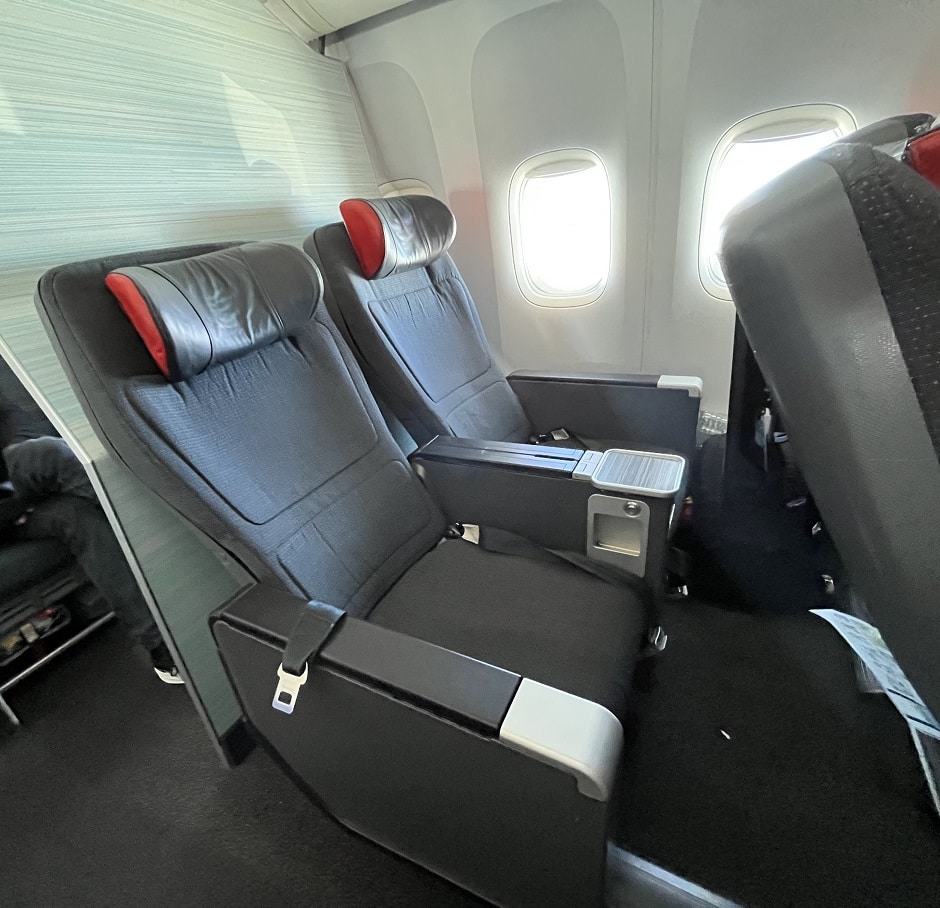 After 3 hours in the seat, I did find myself adjusting and looking for more lumbar support, but that's a pretty first-world problem when you've got nearly unlimited legroom in these Premium Economy seats.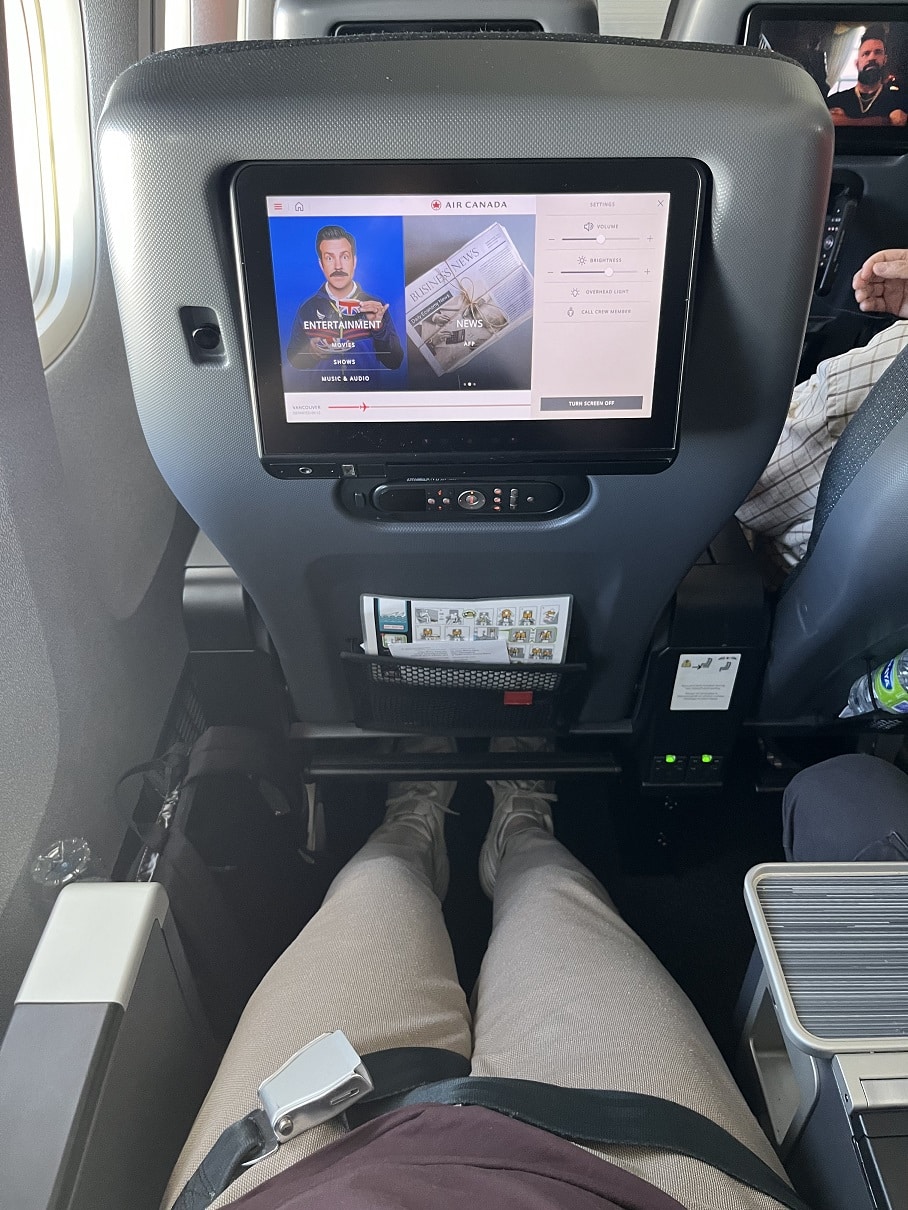 The seat tray table extends from the middle armrest, which seems silly, as the exterior armrest is significantly larger.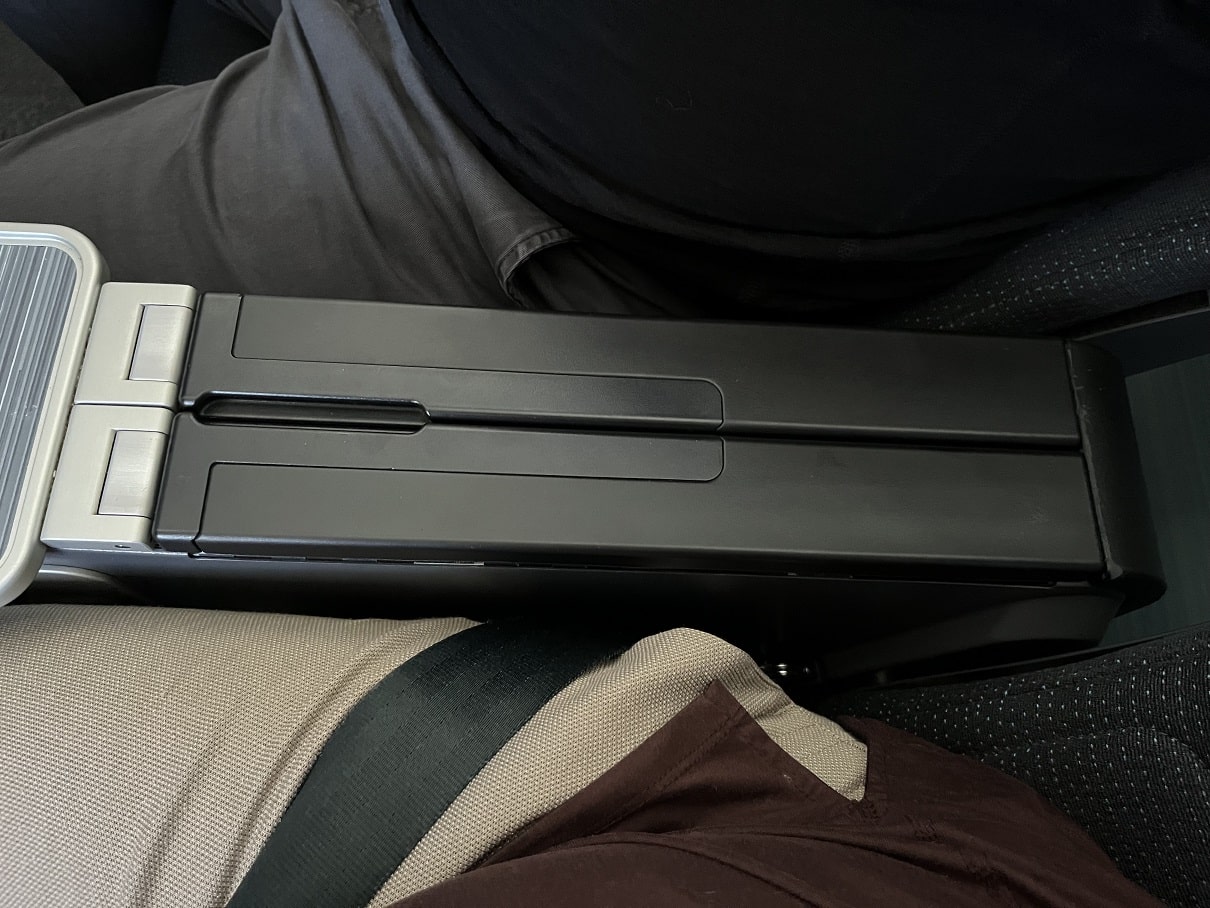 Similar to many tray tables, this one can be used as a half table or fully extended to a full tray.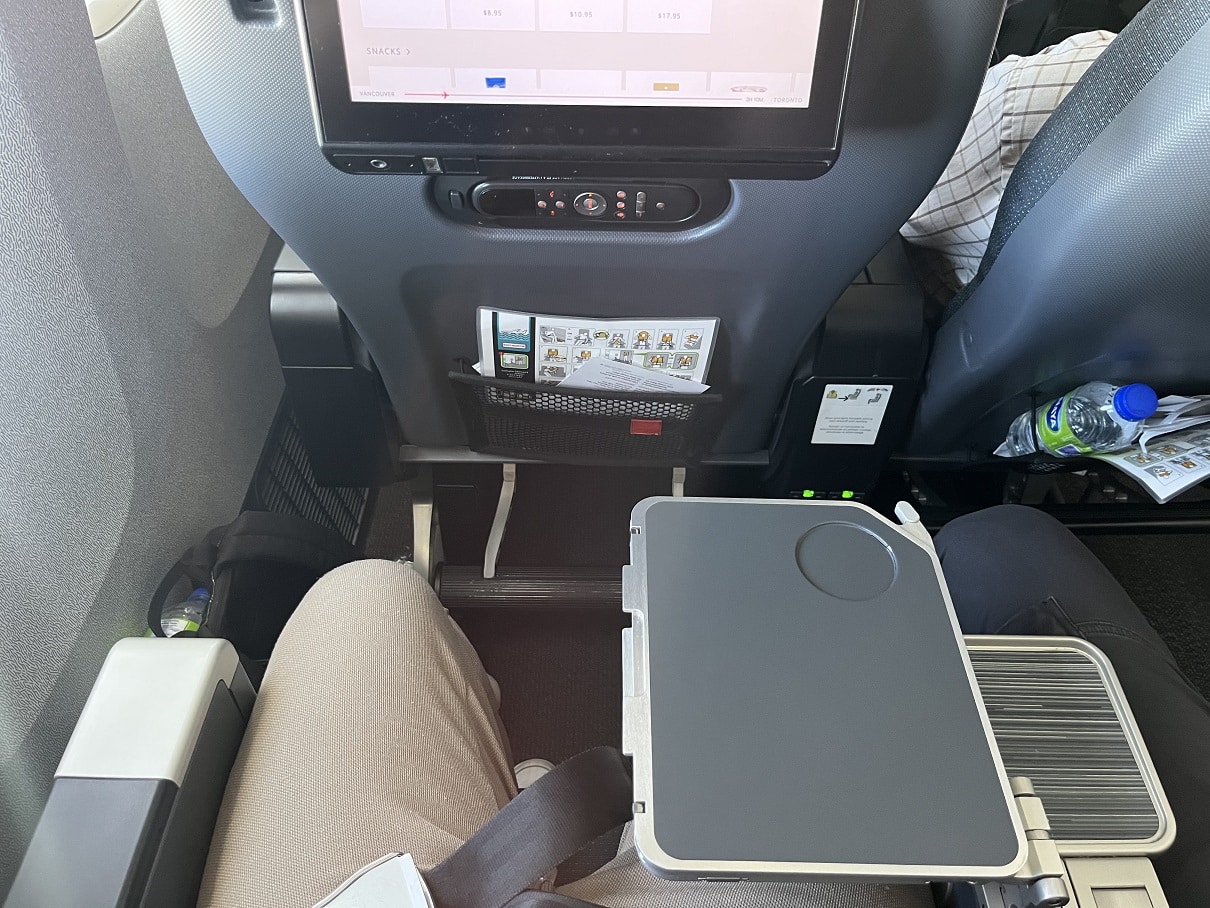 Individual air vents were a huge plus. For shorter passengers, I witnessed the flight attendants help people adjust them to their liking.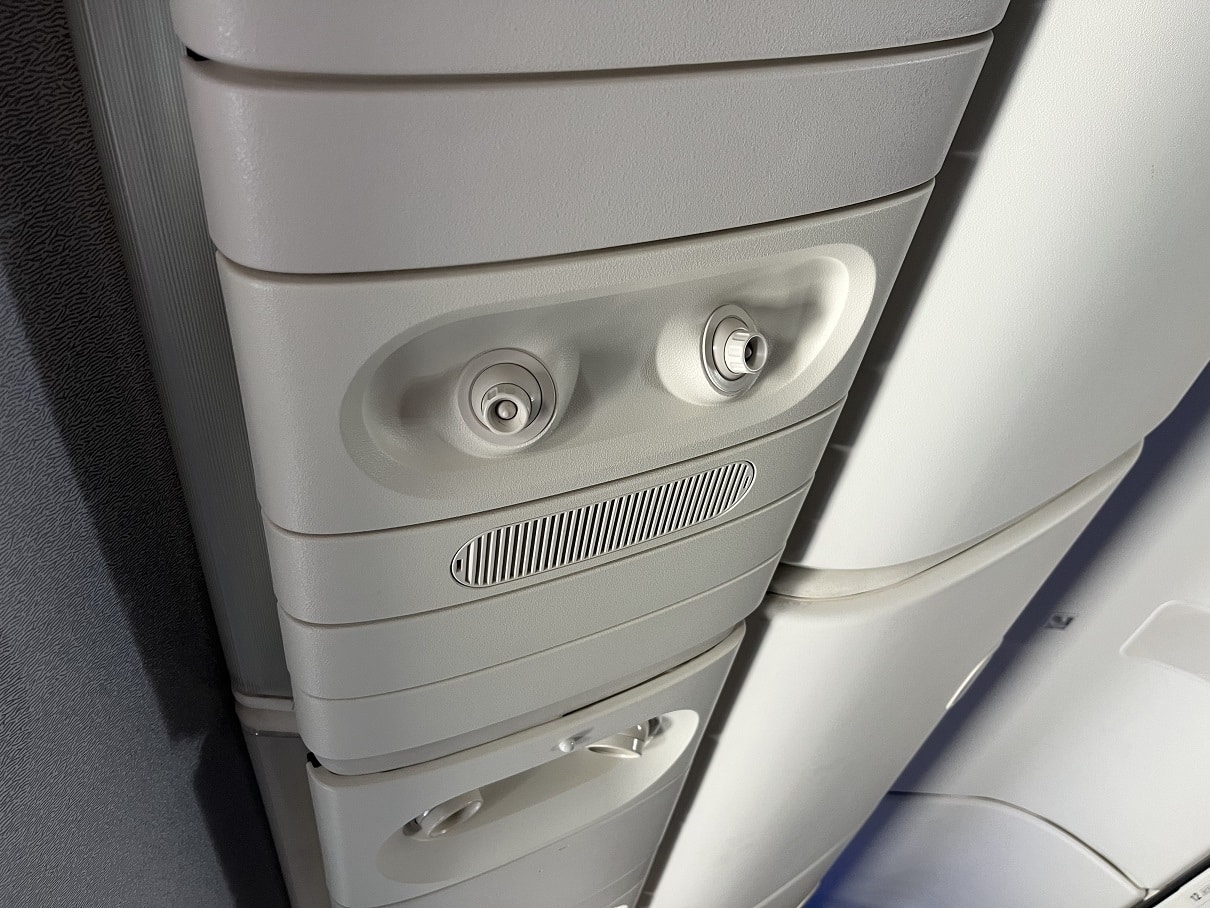 There was lots of storage on board; a highlight was a double pocket on the seat back. I also liked that the seat back was hard plastic, so the passenger in front wouldn't feel you rummaging around in the pocket.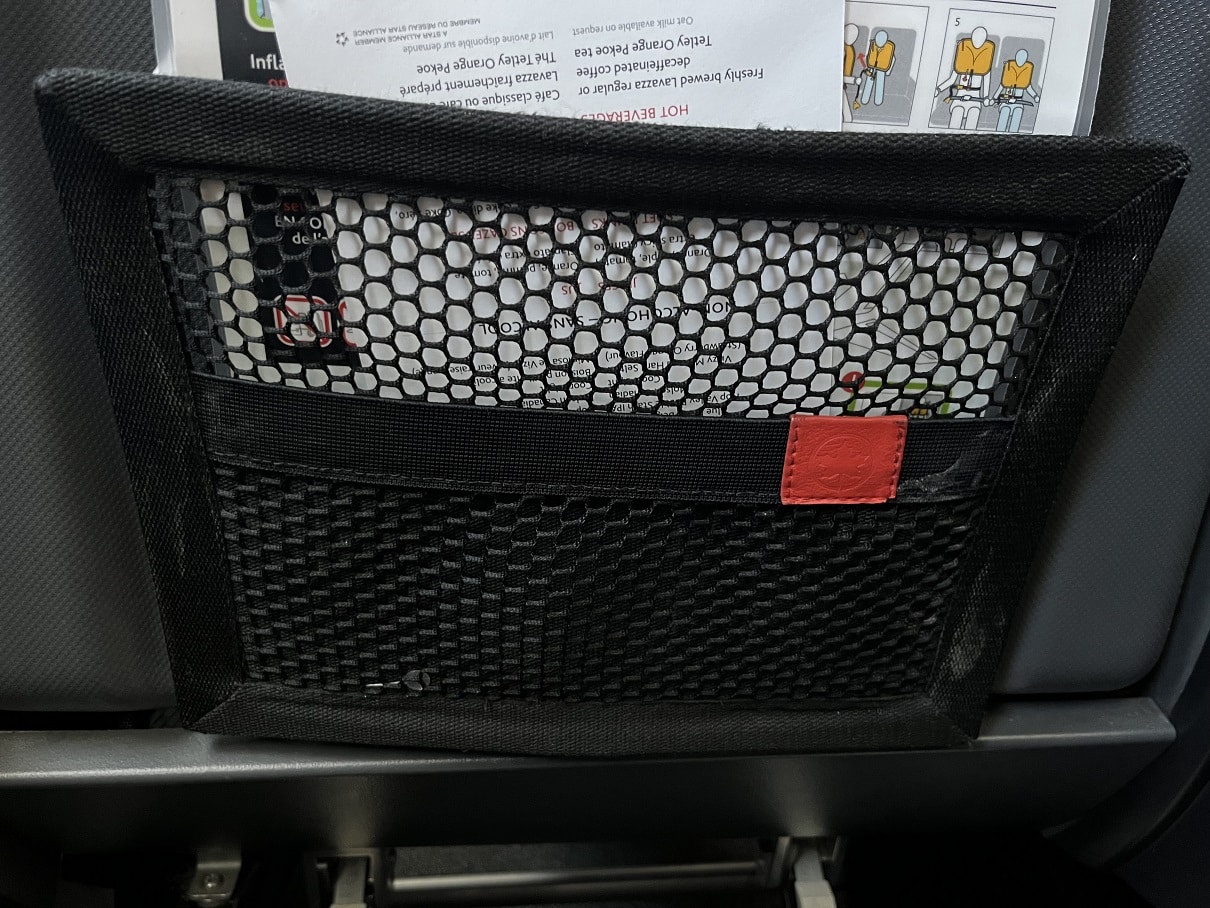 There was also a teeny-tiny storage compartment under the recline button.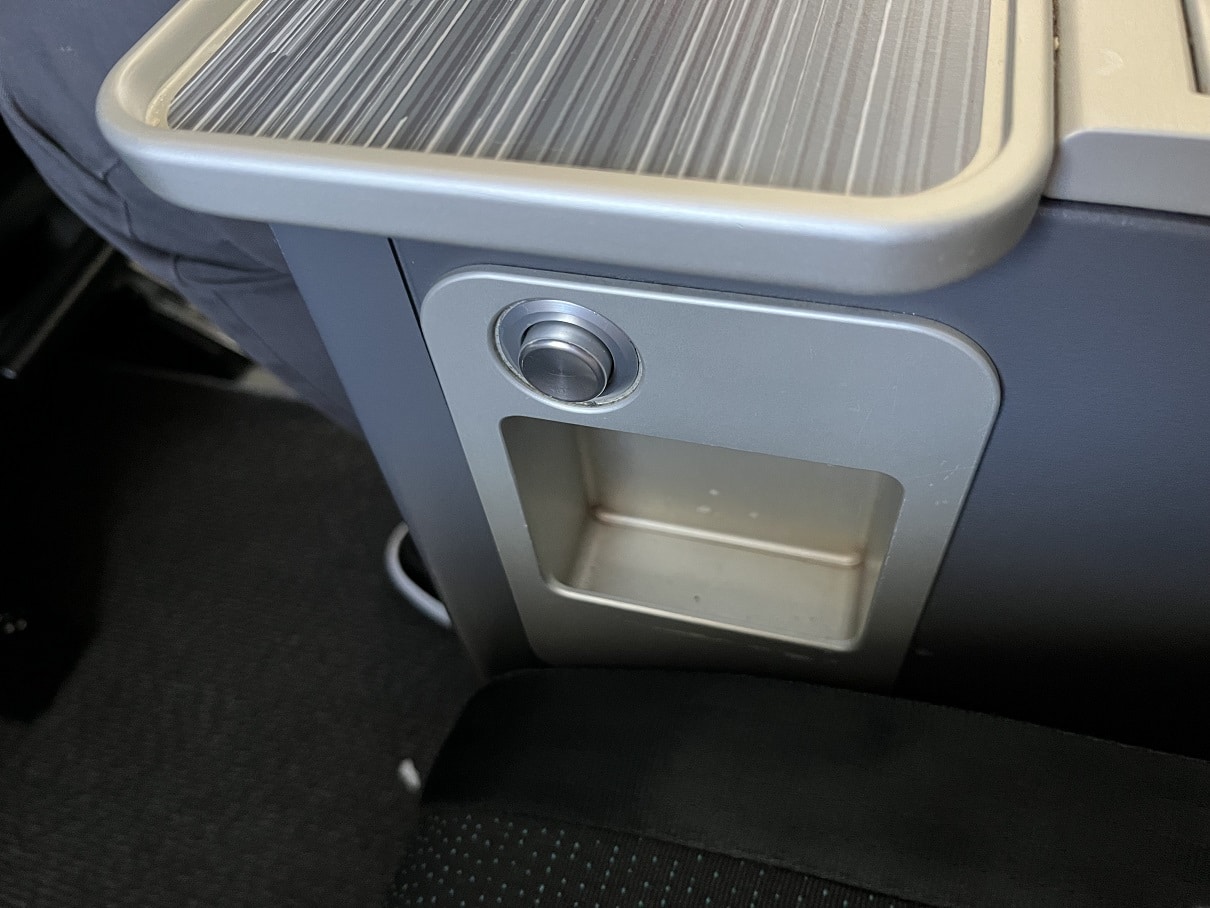 I also loved having a double window; it significantly brightened the cabin and is a testament to how much space you can expect to have with Premium Economy seats.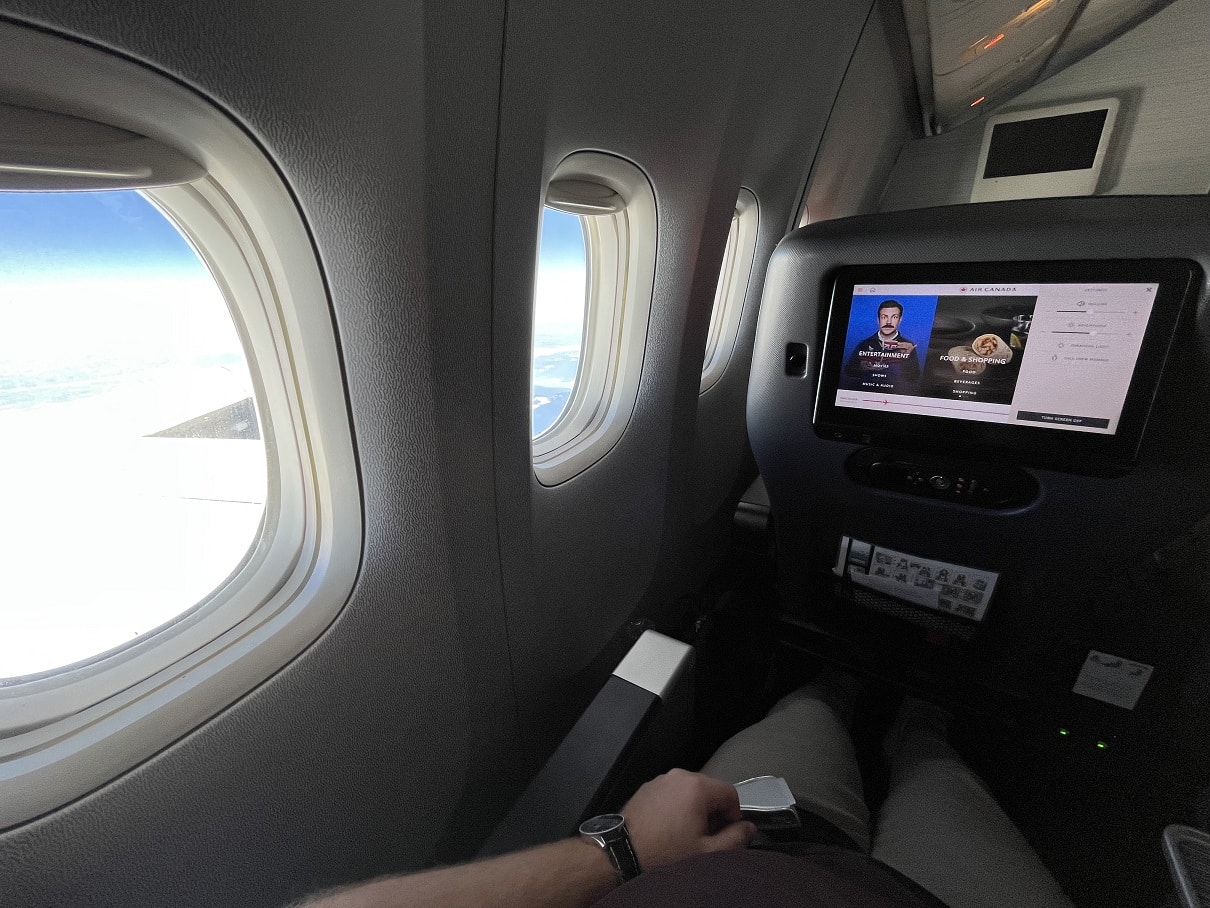 Lastly, one of the only issues I saw with the seat was the center armrest. The area was relatively small for two strangers to share. Luckily, I made fast friends with my seatmate as he also loves vintage watches and sports cars in addition to also being a frequent Air Canada flyer.
Without that connection, sharing a small space for our beverages may have been awkward.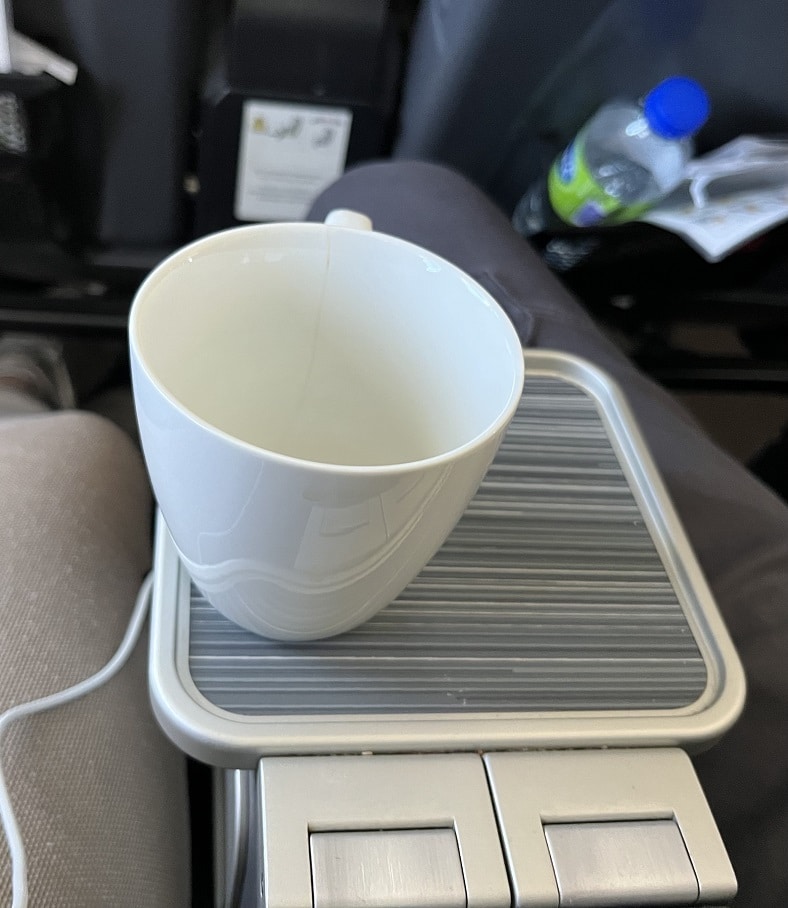 He was so kind that he even let me take a picture of his Parsley Omelette, a true Air Canada classic!
Dining
The dining in Air Canada Premium Economy impressed me, and that's coming from someone who has flown ANA's The Room, Air France Business Class, and Lufthansa First Class. The Premium Economy meals are essentially the same food as Business Class passengers, with fewer options. Like Business Class, all of the alcohol and food are included in the price of your ticket.
The food and beverage menu that I was provided on this flight is below.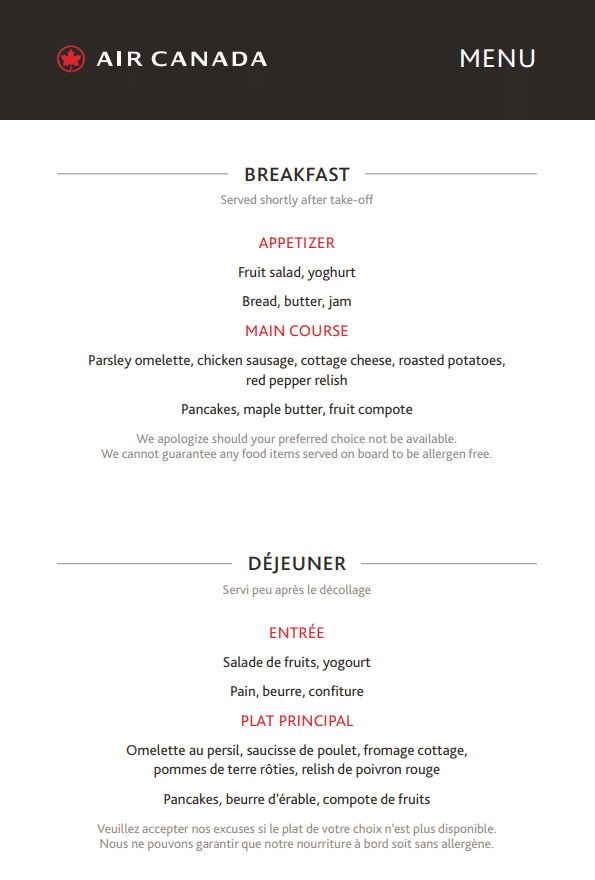 This is similar to the Signature Business Class menu on this flight, but Premium Economy passengers miss out on the following:
Sparkling wine
Port/Sherry
Healthy breakfast option
Appetizer and dessert service
Espresso beverages
On this flight, breakfast was served, and I chose the pancakes, which were delightful.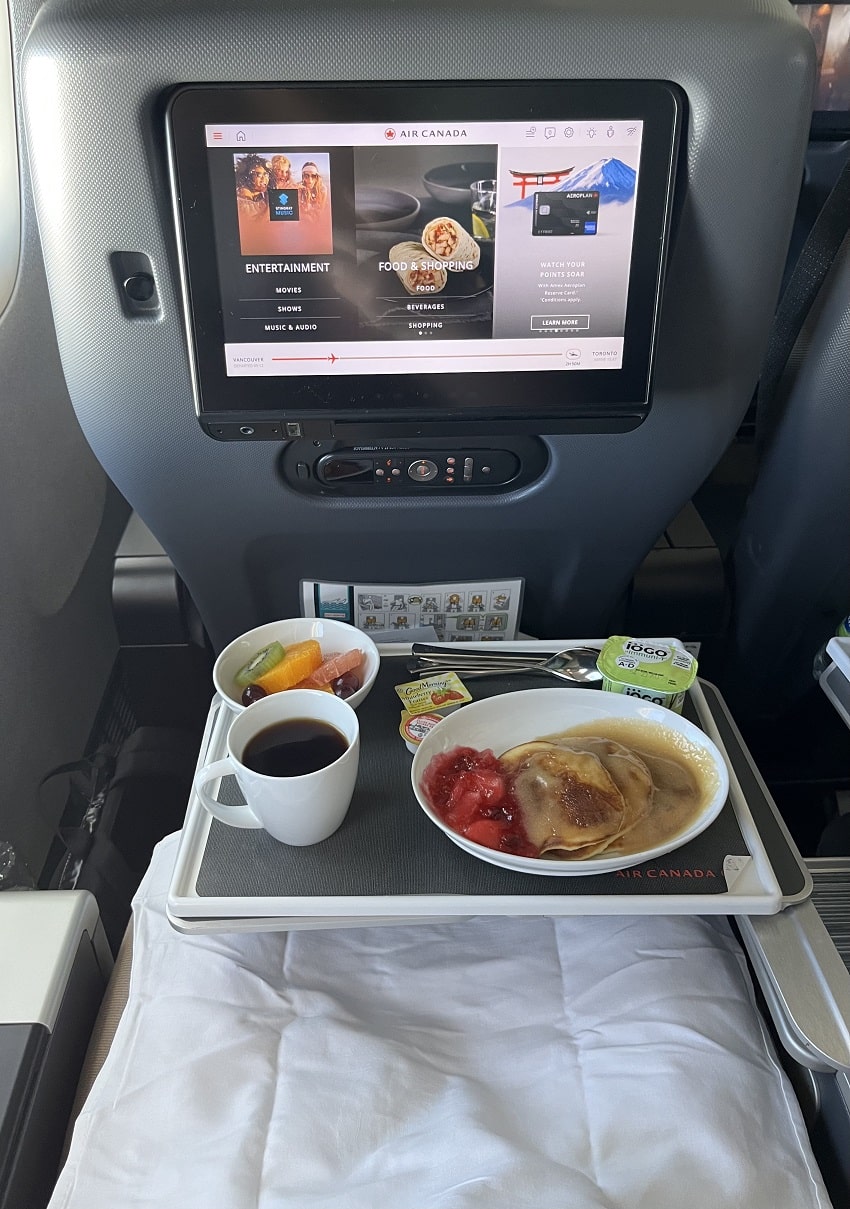 My seatmate, as mentioned earlier, chose the infamous parsley omelette.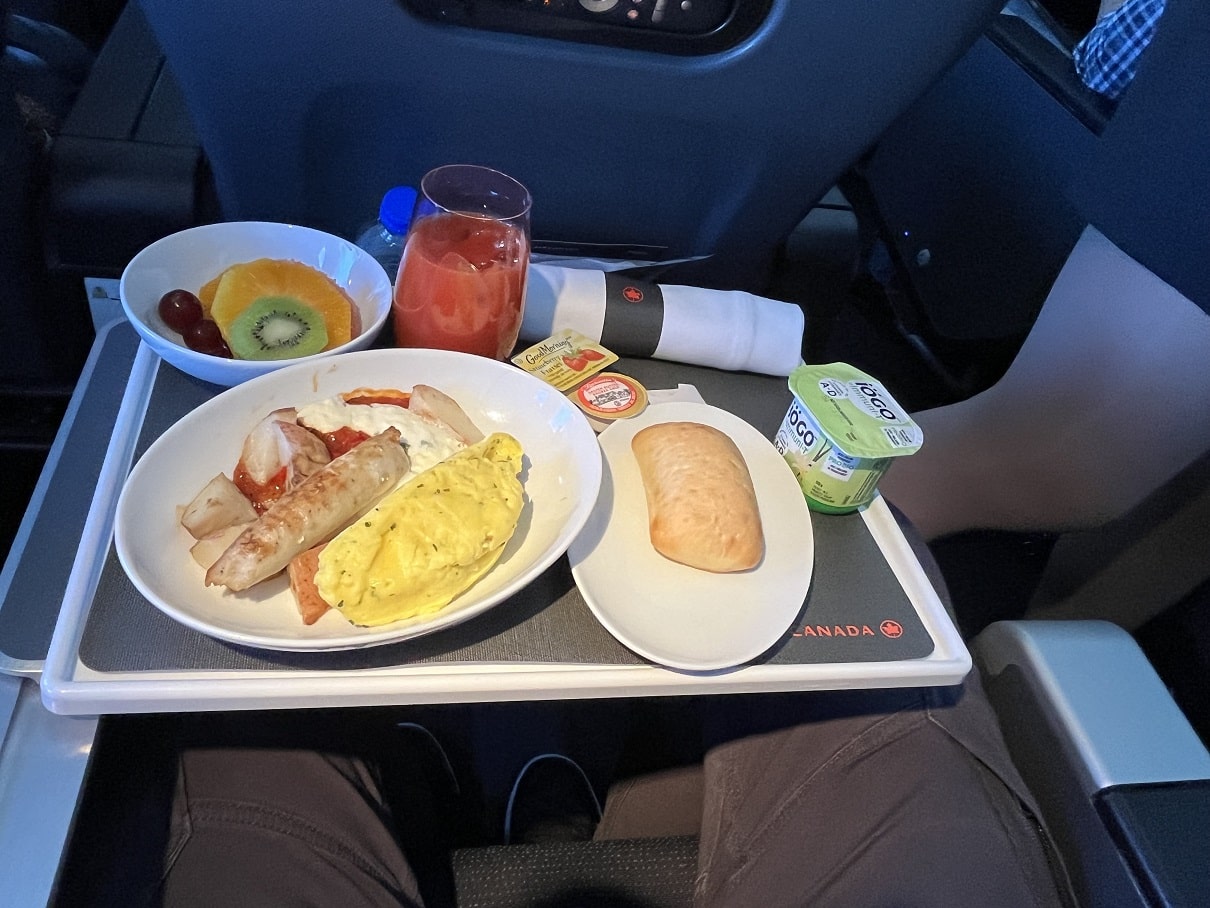 With about 60 minutes left in the flight, we were offered another beverage and a snack. I chose to have a Coke Zero and a Kit-Kat Bar.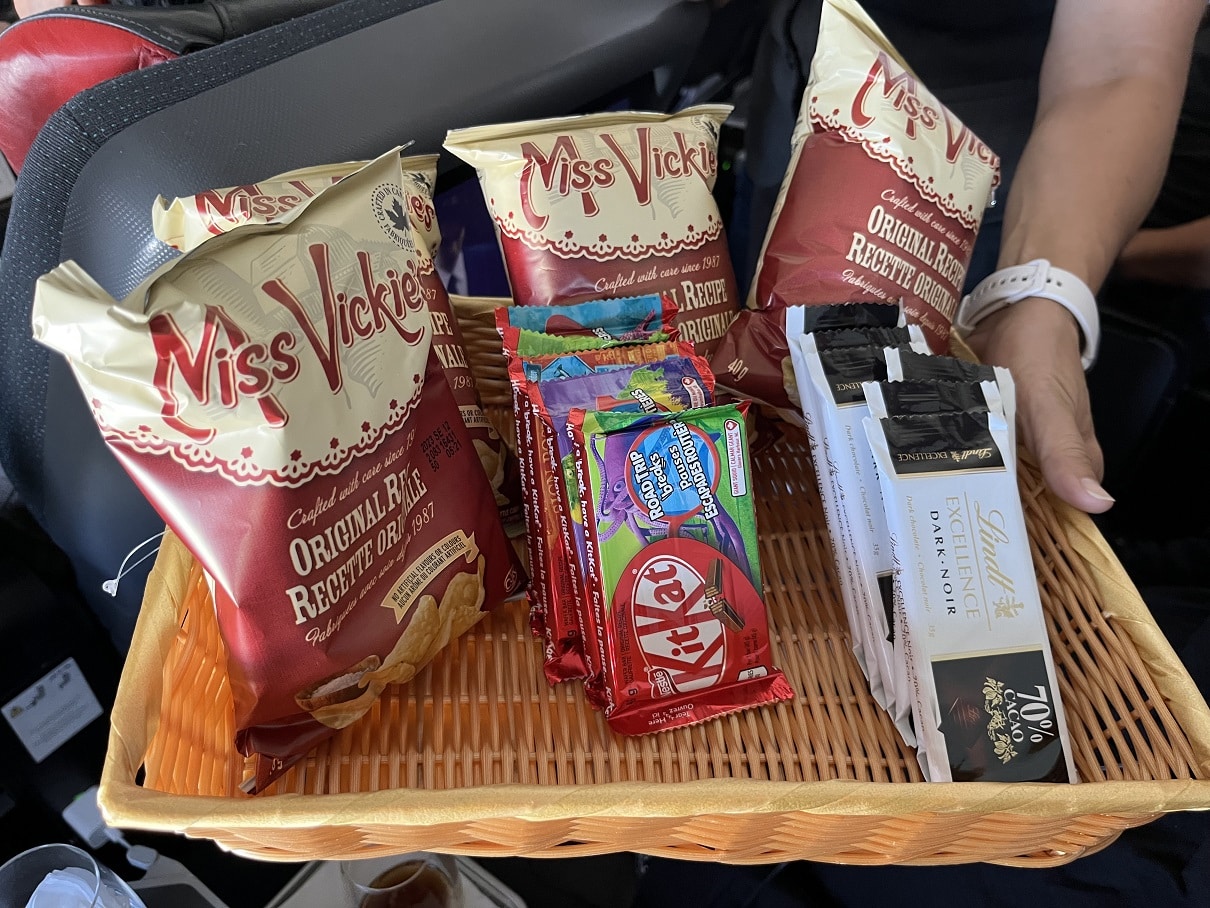 Within the entertainment screen was a section about the food on board, but I couldn't find any snacks in the galley.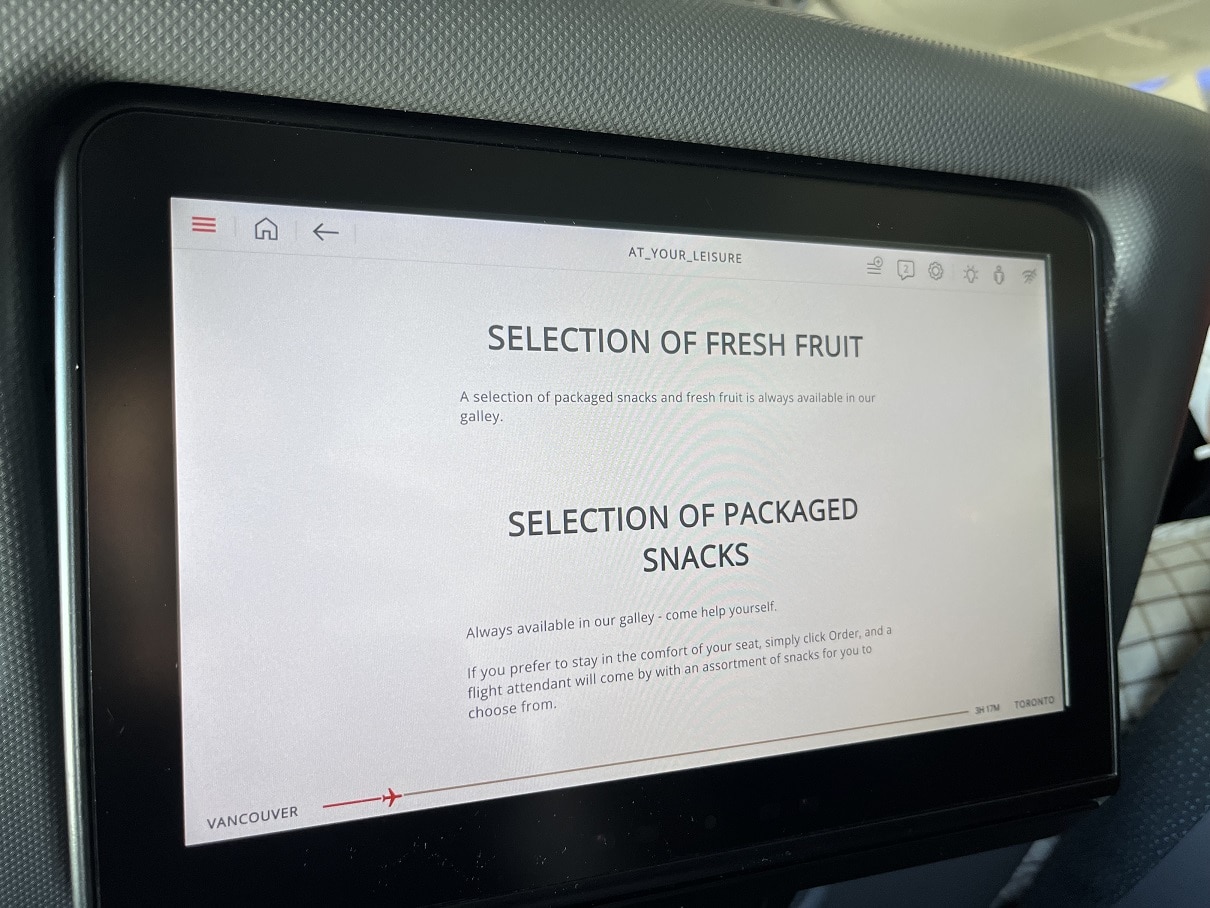 I would also enjoy reading about the Chef and Somme for pairing recommendations on a longer flight that included a lunch or dinner service.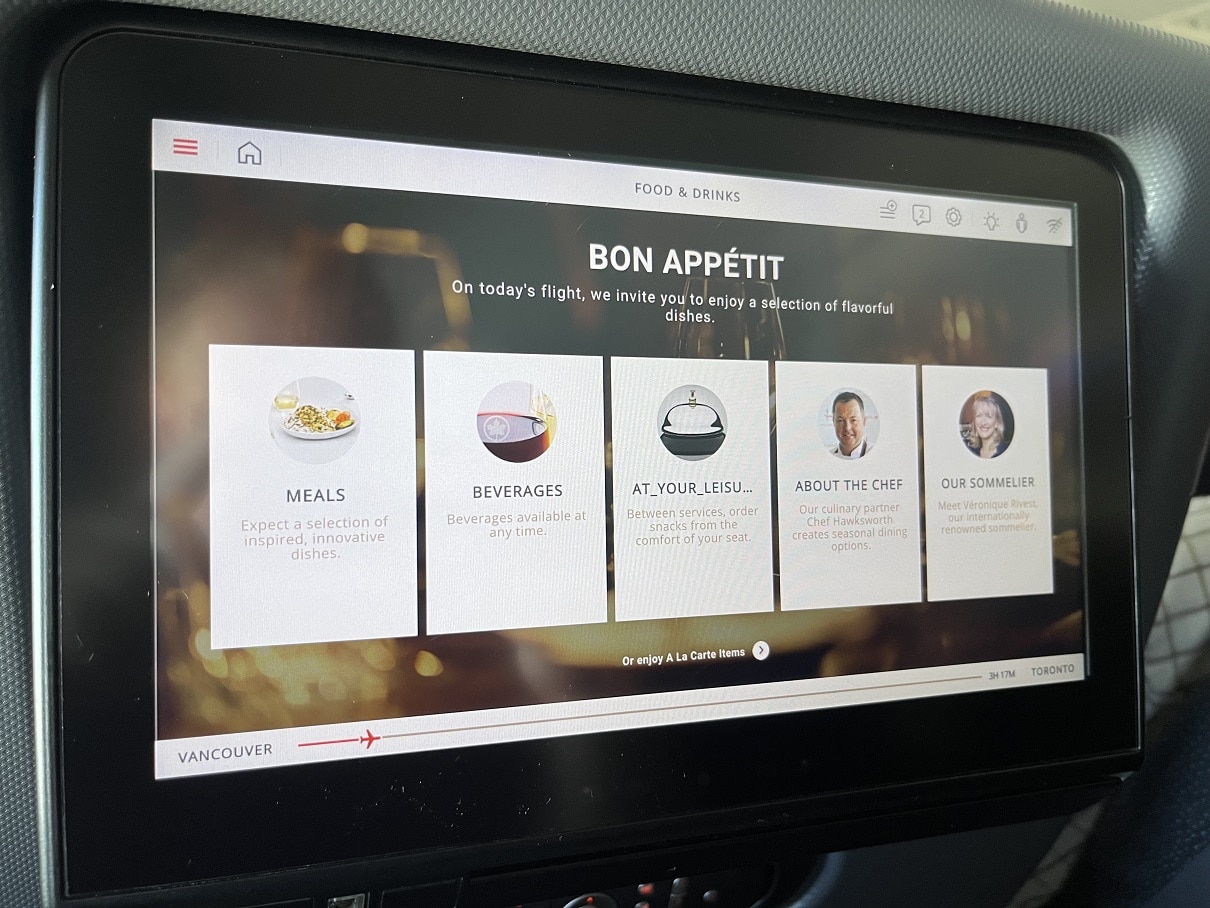 Service
A hot towel service really set the tone for the flight and was something I only expected at the pointy end of the plane.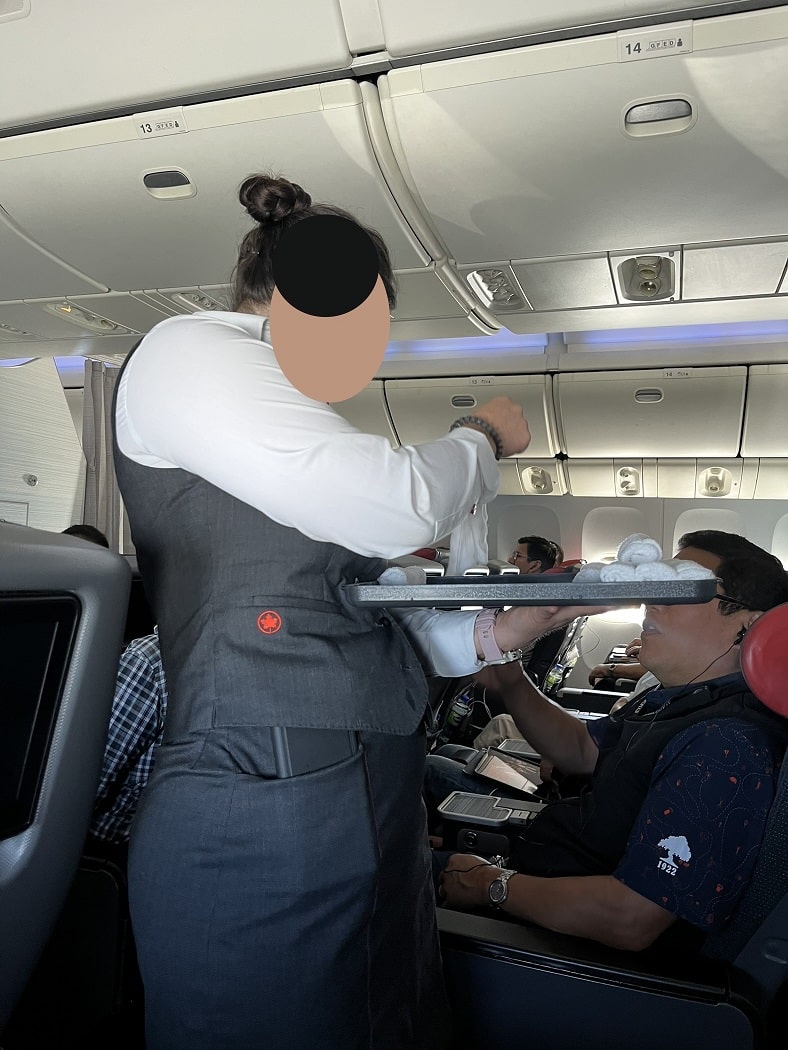 Following a familiar trend, I was pleasantly surprised at the level of service I received as an "economy" passenger. One main flight attendant was assigned to our cabin, with a few helpers pitching in when needed.
The only time I felt a major difference compared to Signature class was after meal service. In premium cabins, I've never had dirty dishes sit on my tray table for more than 5 minutes, while here, they sat for about 20 minutes and did get in the way.
And yes, you can make fun of me. The horror of my dirty dishes!
Entertainment
The entertainment choices were vast, and Air Canada excels in this regard. They have recently added Live TV to their planes, in addition to a new partnership with Apple TV.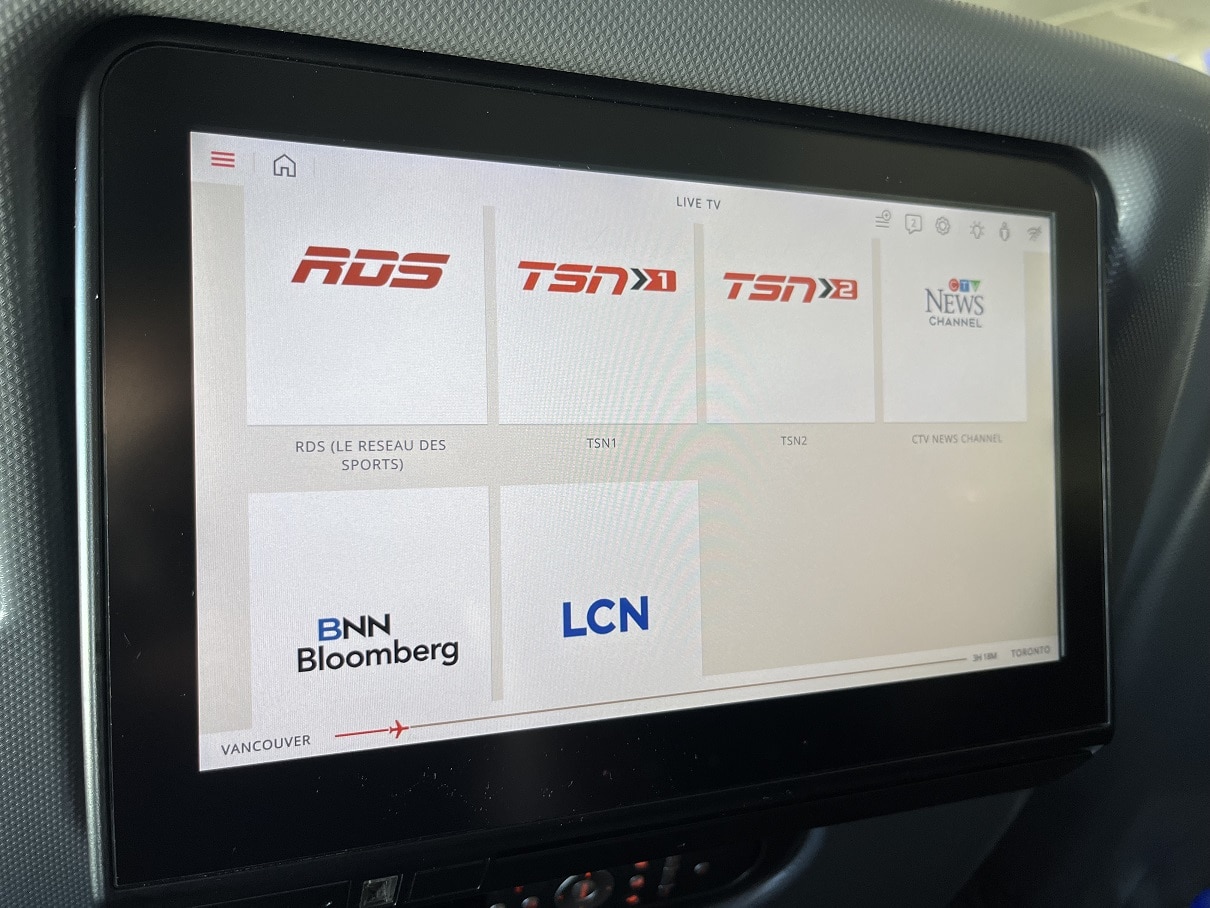 In addition to a great selection of TV, there were also new release movies such as Super Mario Bros. and Guardians of the Galaxy Vol. 3.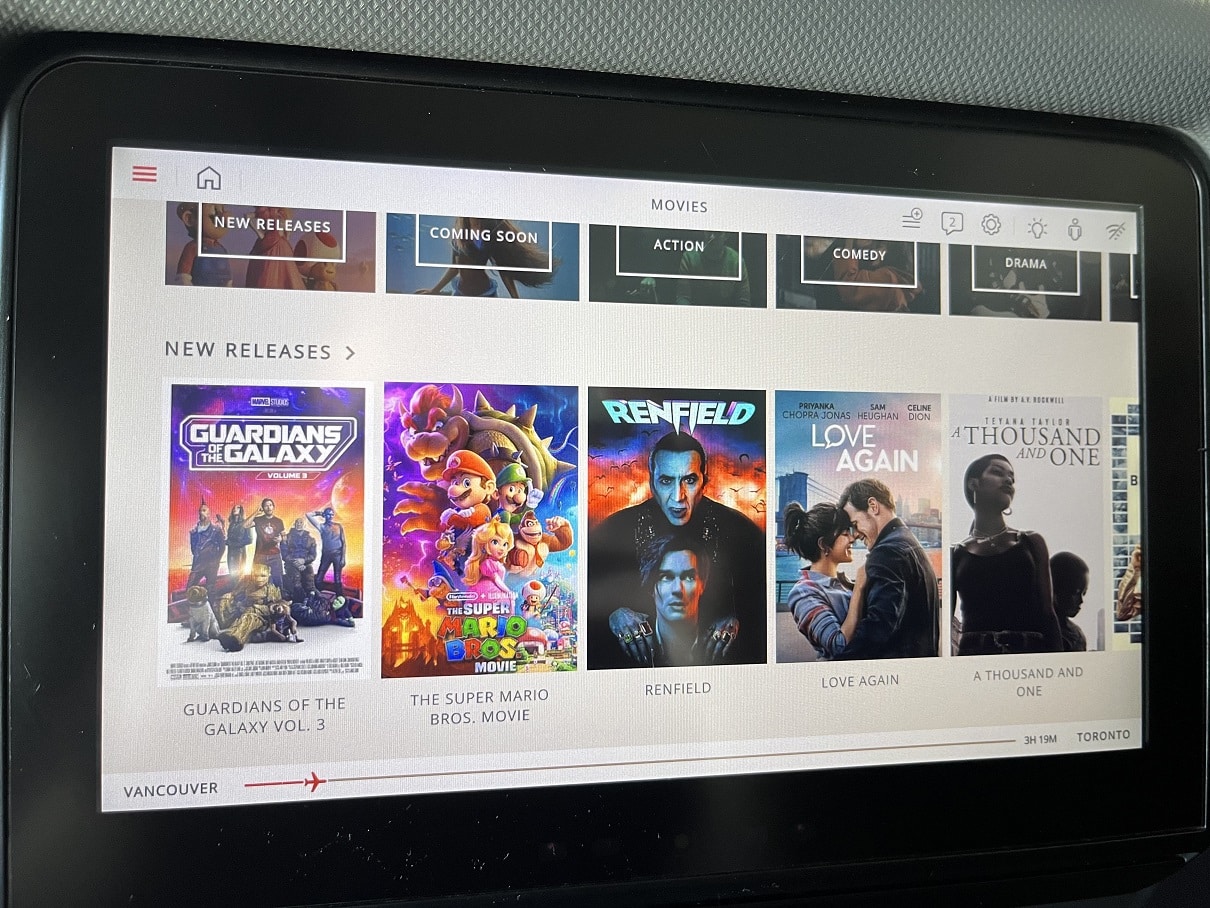 If you prefer to discover new music on your flight, Stingray has a set of curated playlists.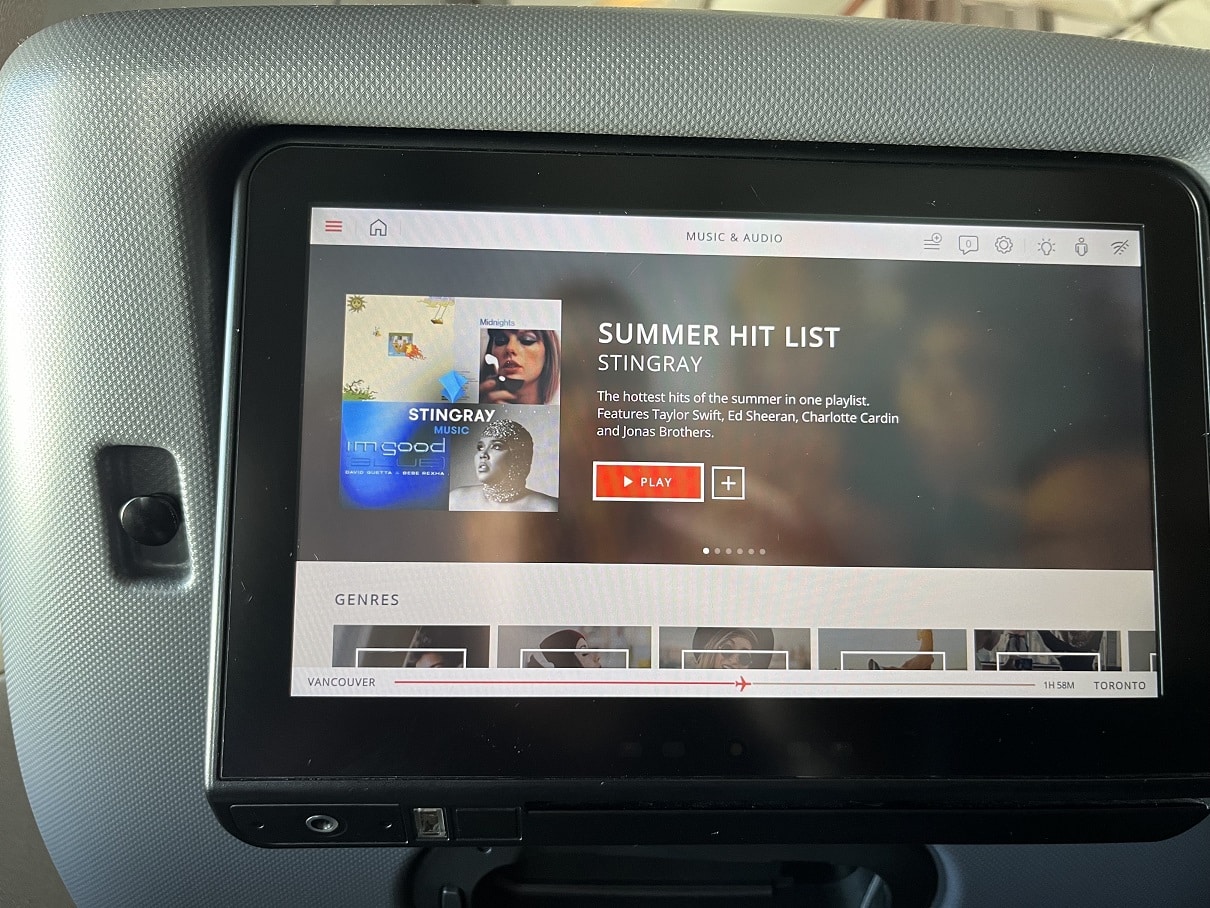 Or, if you're in the mood for learning or banter, there's a decent selection of podcasts.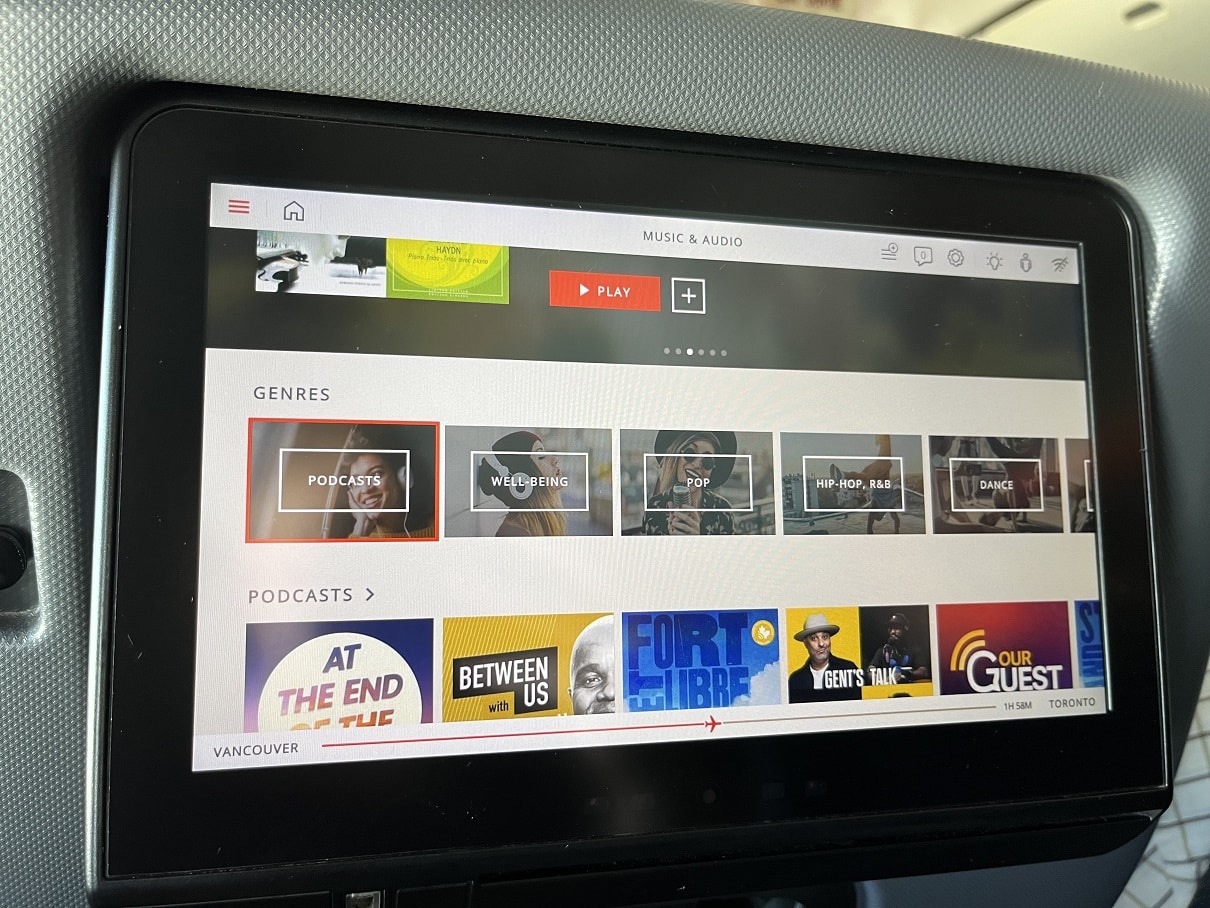 There is also a games section which is becoming more popular but still needs work with most carriers. There was a pretty decent selection here, but I could only find one compatible with the remote. If you want to try it, it's titled Candy Sky.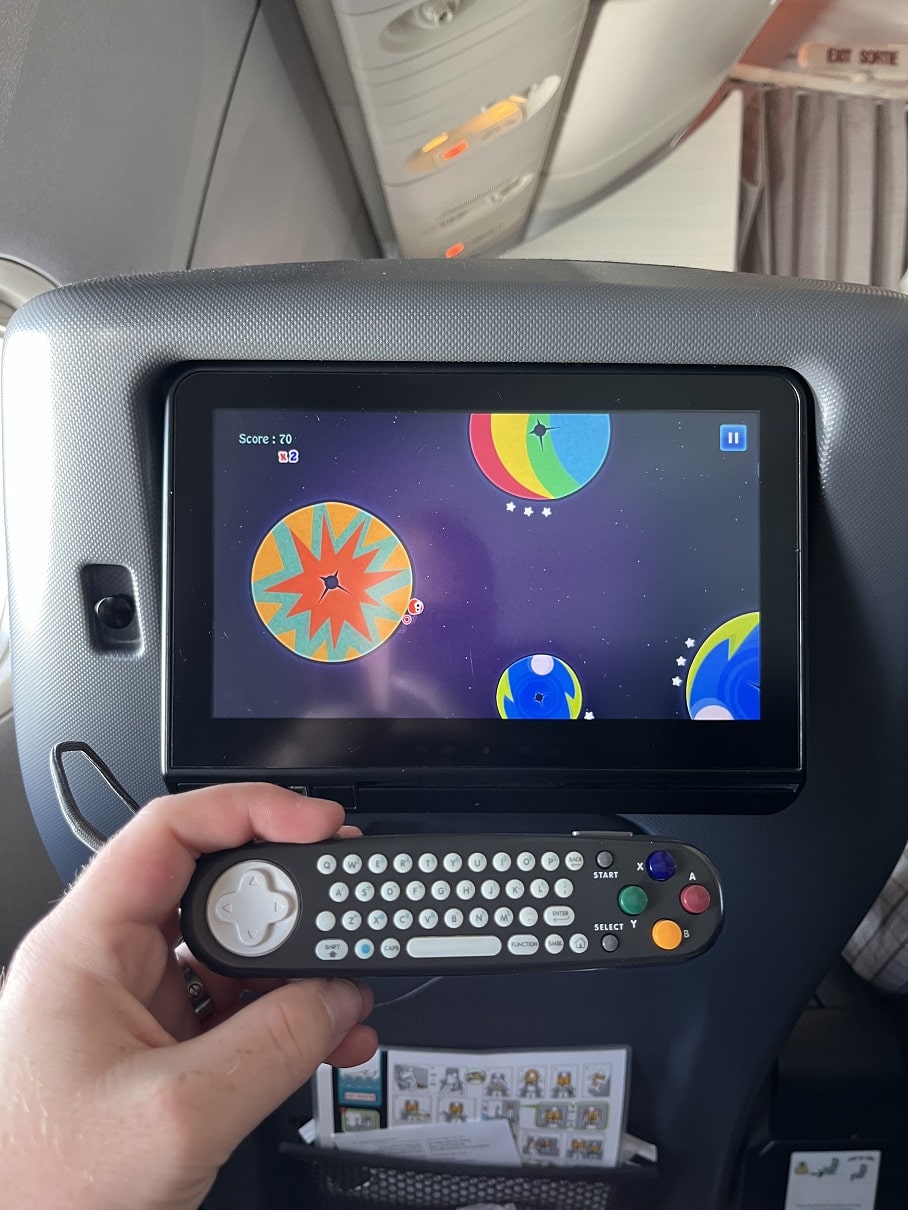 While I applaud Air Canada for adding content to the In-Flight Entertainment, I don't think touchscreen games and seat-back screens mix. I certainly wouldn't want another passenger tapping away at the back of my head for 4-7 hours.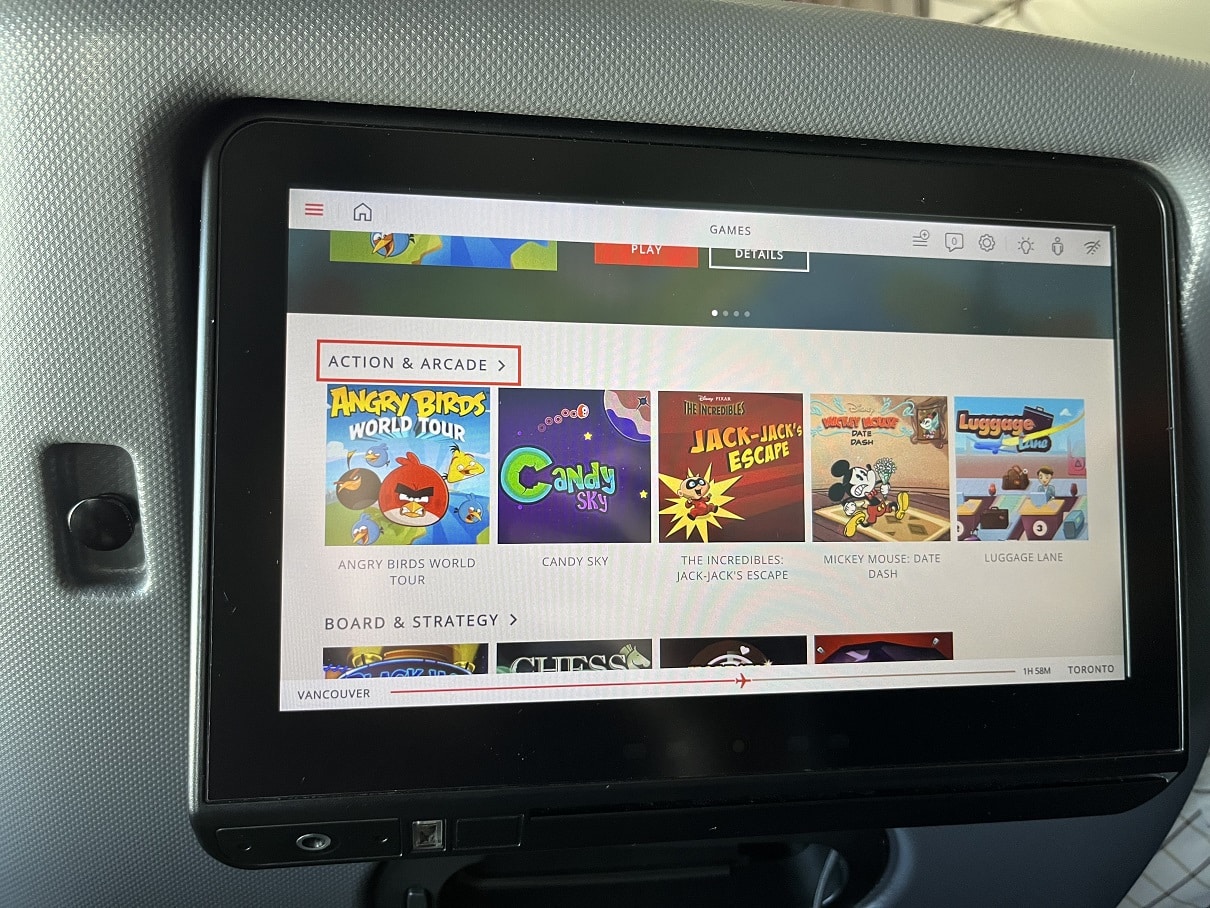 Other Benefits of Air Canada Premium Economy
Air Canada Premium Economy tickets have some nice perks, but you can't count on all of them to be helpful such as some of the priority airport services. For example, you can use the Priority line at check-in and take advantage of priority baggage handling, but the "priority" line was huge when I dropped my bags. Instead, I opted to use the self-drop baggage machines.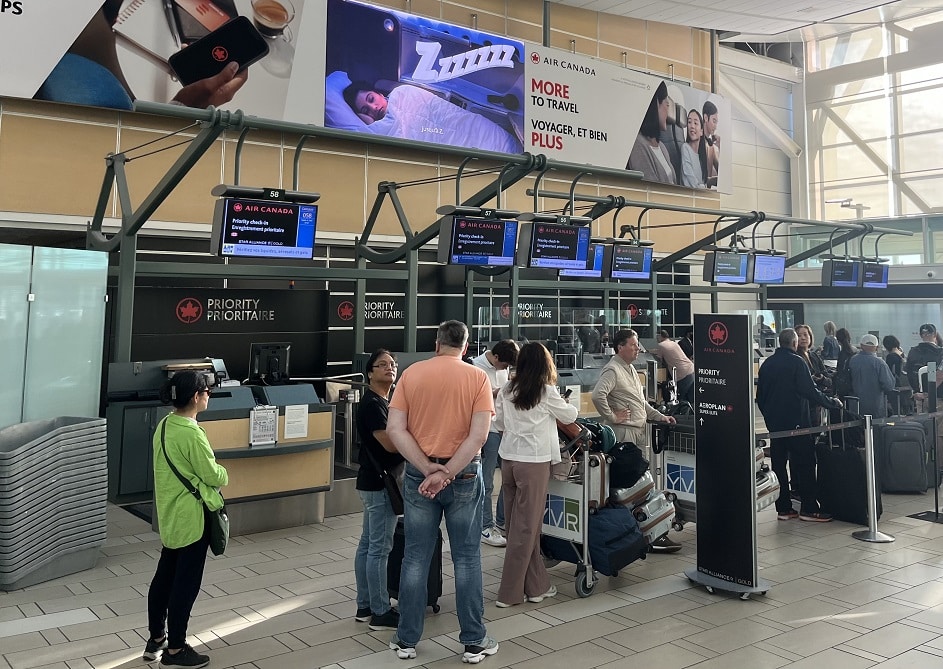 On the topic of baggage, you do get one free checked bag with all Air Canada Premium Economy tickets. You can also benefit from priority boarding, as zone 2 boarding is also a guaranteed perk. On a longer flight where you might need to access your bags in overhead bins, this is a massive advantage compared to having to gate check.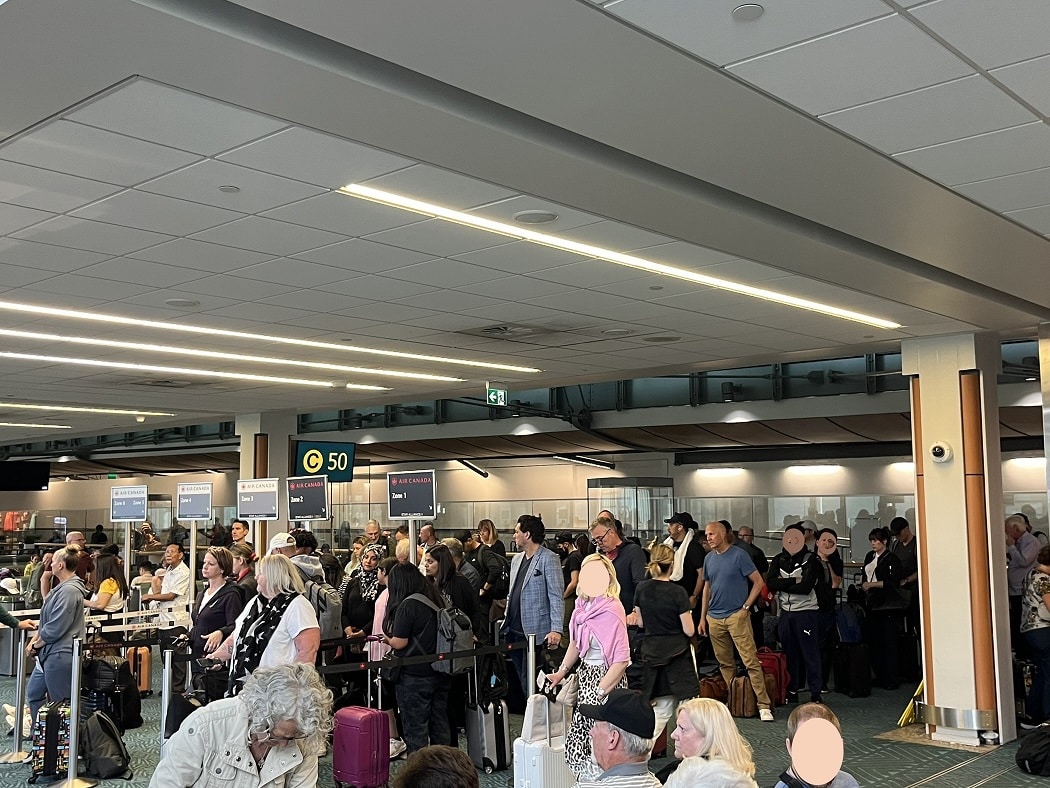 As you can see, the process of boarding these twin-aisle aircraft can be chaotic, so priority boarding can go a long way in improving your experience of actually getting on the plane.
Is Air Canada Premium Economy Worth Booking or Upgrading To?
For my short answer, yes it is worth booking or upgrading to a Premium Economy fare. For most people, the marginal cost will make for a more enjoyable experience, but as with anything, there are limits. After all, this upgrade only cost me $140 CAD and 1 eUpgrade credit for 4.5 hours in a significantly better cabin than Economy.
Here is a quick recap of the most impactful benefits of flying Premium Economy:
Nearly unlimited legroom
The seat is the regional business class seat that you will find on Air Canada flights under 3 hours
Dedicated flight attendant for your cabin, including hot towel service
Free alcoholic beverages
Food served on all flights
2-4-2 seating configuration rather than 3-4-3 (depending on aircraft type)
Those facts laid out, I wouldn't pay a $500 premium for this experience. A good metric to judge "the deal" is to break this down into dollars per hour of flight time. For example, I paid $27/hour ($140 divided by 4.5 hours) to sit in Premium Economy; plus, whatever you value 1 eUpgrade credit.
If you can upgrade or purchase Air Canada Premium Economy for $45/hour of flight time or under, I consider that a good deal. However, I draw the line at $75-$100/hour. It would be situational; for example, if I had to fly the redeye over an ocean, I would be willing to pay closer to $100 per hour of flight time.
I may even decide against an upgrade if only middle seats are available, whereas I would be more enticed if I were flying with my wife and two window seats next to each other were an option.
Conclusion
Air Canada Premium Economy class is an excellent product that I would fly again. Flying Premium Economy truly is a great way to access a more budget-friendly junior business class product with most amenities of a premium cabin but without access to a lie-flat seat.
I hope you can now make an informed decision the next time you consider Air Canada Premium Economy, and may the eUpgrades be ever in your favor!
Frequently Asked Questions
Refundability depends on the underlying fare type you booked. If you booked a Flexible Premium Economy fare you are eligible to request a refund, but if you booked a Lowest Premium Economy fare you are not eligible to request a refund.
No, Air Canada Premium Economy tickets do not receive Maple Leaf Lounge access.
It depends on the route and overall demand for Premium Economy on your desired flight.
Daniel entered the Miles and Points game in 2021 and has taken the "make up for lost time" mentality. After spending five years travelling for work and paying no attention to loyalty programs, some say Daniel is out for Points Revenge. With his desire to maximize every point available, he hopes to share the knowledge gained with more travellers to prevent the same mistakes he made.
Latest posts by Daniel Burkett (see all)