Whether you're a frequent traveler or just planning your first vacation, your luggage is an important accessory that can significantly enhance your travel experience. With so many options available in the market, it can be overwhelming to find the right suitcase or travel bag to suit your needs.
In this guide, we explore factors to consider when luggage shopping, including sizing, frame, material, wheels, warranty, and more. Furthermore, we've classified and reviewed some of the major brands in the travel luggage space, to help you know which to avoid, and which provide outsized value for money.
Read on for Frugal Flyer's comprehensive guide to buying luggage!
What Does 'Frugal Luggage' Mean?
Before we delve into the meat and potatoes of luggage components, it's important to clarify what we mean by 'frugal luggage'. At Frugal Flyer, we've always emphasized that frugal does not equal cheap.
When it comes to luggage, it can often make sense to splurge a bit more to get a product that will last exponentially longer, have better functionality, has a long warranty and lifespan, and so on. Similarly, within the same 'tiers' of luggage, some brands are known to be better across different features. Frugal is about getting the best value for your money spent.
Frugal is also about personalizing your purchase to your lifestyle. If you travel extensively and are hard on your luggage, you will want to spend more to get a hardier, heavily warrantied product. Conversely, if you travel once a year it may not make sense to drop $500 on the best-quality luggage.
Considerations When Buying Luggage
Before you purchase a piece of luggage, there are many considerations to take into account to ensure you are purchasing the best type of luggage for your needs.
Sizing
When it comes to compliance with airlines, sizing is the most important consideration when purchasing a new piece of luggage.
If you always fly the same airline, then you can look for luggage that fits within that airline's size specifications exactly. Otherwise, if you are a miles and points enthusiast who wants to fly many different airlines, it would be wise to purchase 'global' size designed luggage to fit most airlines. This is especially important when purchasing a new piece of carry-on luggage.
Carry-on Luggage Sizing
Carry-on luggage sizing needs to be carefully looked at when purchasing luggage, as many luggage retailers will claim a bag is carry-on sized, but it may be considered oversized by airlines. Don't ever go by what the website claims, always check the sizing and compare it against the airlines you plan on flying to ensure the piece of luggage will be sizing compliant.
All it takes is a boarding gate agent having a bad day or being a stickler for rules, and you might be required to gate-check your carry-on luggage if it doesn't meet sizing dimensions. While you can absolutely get away with luggage that is slightly oversized, it sucks when you are forced to gate check and then are stuck waiting for your luggage at the carousel at the end of your journey.
Checked Luggage Sizing
The sizing of checked luggage is less important as there is much more wiggle room before a piece of checked luggage is oversized in the eyes of an airline. Regardless, it is still good to check the sizing to ensure that you will be compliant on any flights that you plan on checking a bag.
Frame & Material
You have two choices when it comes to the frame and material of the luggage: hard-shell or soft-shell. This consideration will often come down to personal preference in addition to
Hard-Shell
Hard-shell luggage offers excellent protection for fragile items due to its durable and impact-resistant exterior. The rigid structure helps prevent crushing and deformation of the contents, making it suitable for delicate items or electronics. For that reason alone, many will prefer hard-shell luggage for checked baggage that may be handled more roughly than carry-on luggage.
The biggest drawback with hard-shell luggage is that it is often can be heavier than soft-shell alternatives, contributing more to overall weight limits when flying. The lack of external pockets and flexibility in the material can make it challenging to squeeze in extra items if you are a chronic over-packer. Since price is always a consideration, hard-shell luggage is generally more expensive than soft-shell luggage options.
Tip for material: For hard-shell luggage, you want to find a product made from 100% polycarbonate or aluminum (mind the dings and scratches). You want to avoid ABS plastic which is the cheapest, least durable material.
Soft-Shell
Whereas hard-shell luggage offers a more secure and sturdy vessel for your belongings, soft-shell luggage trades that for a lighter and more flexible option. The fabric exterior allows for additional external pockets and compartments, offering convenient storage for quick-access items. Soft-shell luggage is also more versatile, making it easier to fit into tight spaces or overhead compartments and pack your luggage to its absolute limits.
On the flip side, as expected, soft-shell luggage is typically far less durable than its hard-shell counterpart. Soft-shell luggage has a greater risk of damaging wear and tear, such as rips. It also does not protect the contents securely as hard-shell luggage, so if you are traveling with anything fragile it would not be the recommended choice.
Tip for material: soft-shell luggage is typically made from Nylon, which has a 'D' rating. The higher the D rating, the more weight and thickness of individual threads in the fabric. 1000D or better is ideal for strong durable luggage. 'Ballistic' nylon is also a tougher type of nylon made with a special weave and is a green flag for soft-shell luggage. 
Wheels
Almost all luggage has wheels for rolling. Depending on your preferences, you may want to consider four-wheeled or two-wheeled luggage, called spinners and rollers respectively.
Spinners (Four Wheels)
Four-wheeled luggage, known as spinners, features four wheels that can swivel 360 degrees, allowing for versatile movement. They can be pushed, pulled, wheeled alongside, and turned in any direction. 
The convenience of moving spinners on flat surfaces cannot be overstated. They are extremely easy to navigate in confined spaces, and handling a heavy or large suitcase becomes more manageable with four wheels, eliminating the need to drag the luggage. From an ergonomic standpoint, spinners are a preferable choice over rollers as they don't exert stress on the shoulder.
Spinners do have some downsides, however. The externally mounted wheels on spinners are susceptible to snapping off, especially those secured with rivets rather than screws. Spinners from cheaper luggage brands are especially prone to breaking, and I've had this happen more than once. One time my checked luggage came out of the baggage claim and suddenly had 3 wheels instead of 4…
Relatively minor, but spinners also don't typically have brakes, so you can find them "running away" from you sometimes when on uneven ground. 
Rollers (Two Wheels)
Two-wheeled luggage, also known as rollers, have two wheels with an axel, similar to those found on in-line skates. Rollers are bidirectional, enabling movement only in the forward and backward directions. When pulled by the extending handle, the suitcase moves behind the traveler.

The advantage of rollers compared to spinners, is that the wheels are recessed and protected during handling. These suitcases are more stable while traveling and better for navigating uneven surfaces like sidewalks or cobblestones.
On the other hand, rollers are significantly less comfortable to pull around, as they must always be behind you and you have to drag the full weight of the suitcase. Some individuals cite shoulder, wrist, or back pain caused by the dragging position. You also have less clearance when maneuvering around due to the required clearance between the traveler and the bag. Furthermore, you may have slightly less space inside the bag since the recessed wheels occupy the internal compartment.
Other Features
Expandability
Some luggage comes with the ability to expand the inner compartment to accommodate a bit more space. This is usually done with a zipper or a similar mechanism that allows the bag to expand or contract by a few inches.
This feature is beneficial for accommodating additional items or souvenirs acquired during a trip. However, it's essential to note that overpacking can lead to heavier bags and potential airline weight restrictions. You will also want to consider if your luggage still fits size restrictions when it is expanded and packed full.
Warranty
Arguably one of the most important considerations is warranty. I find warranty just as a number to be a good indicator of the quality and durability of the luggage. Luggage that comes with a 1-year warranty probably isn't as well made as one with a 5-year warranty.
Aside from that, you'll want to consider if the company has a good reputation for supporting their warranty, and the logistics of actually claiming that warranty. If you live in Canada, make sure the warranty isn't only serviceable in the United States, for example.
I think if you plan to splurge on a higher-end bag, look for one that comes with a Lifetime Warranty that can give you peace of mind you're buying a bag built to go the distance. In the next section, we'll discuss some examples of brands that offer lifetime warranties.
Brands: Low, Mid, High, and Luxury Tiers
We have categorized some common luggage brands into tiers below. Note that these are based on our personal assessment, and are not rigorous or comprehensive. But they should give you some idea of which brands to consider and which to avoid.
Low-tier
Low-tier luggage may be attractive for those who are on a tight budget and while these pieces of luggage will work for the short-term, it's not worth it in the long term. The reality is that lower-tier luggage will statistically not last as long as a better mid-tier or high-tier brand, and often doesn't offer any warranty.
While you could, in theory, purchase a new piece of low-tier luggage every time the previous one is damaged beyond use, it is more frugal to spend the money on a good piece of luggage upfront that will last you for years to come. Sure, it will be more expensive upfront, but good luggage will last forever, especially when paired with a strong and comprehensive warranty.
When it comes to low-tier luggage, some of the brands that we would recommend avoiding would be
American Tourister
IT
Rockland
US Traveler
Mid-tier
Mid-tier luggage is a great middle-of-the-road choice when it comes to something that will last and may offer a limited warranty. These brands may be a good pick for the infrequent traveler who is looking for a good piece of luggage for the one or two times they travel each year.
Samsonite
Samsonite is one of the most well-known luggage brands with a long history in the luggage space, even owning several other brands (eg. American Tourister, Tumi, Gregory). Samsonite offers solid middle-of-the-road luggage, from materials to build quality to price. Most Samsonite luggage has a 10-year limited warranty and costs around $200 but can frequently be found on sale at major box stores.
If you're someone who travels sporadically but isn't too hard on their luggage, a Samsonite will last you a long time and serve you well. But for the frequent traveler, may leave something to be desired compared to the more premium luggage makers. 
Antler
Antler is a brand comparable to Samsonite in terms of quality, price, and weight. Their Clifton model is especially popular and comes in various sizes and colors.
Since May 2023, all Antler luggage come with a lifetime warranty. This is impressive given the modest price point ($200). However, the warranty covers manufacturing faults caused by defective workmanship or materials but excludes mishandling by carriers such as airport baggage handlers. The warranty does not cover damage due to general wear and tear.
Additionally, Antler is a US company without much Canadian presence so keep this in mind regarding potential warranty claims.
Traveler's Choice
Traveler's Choice is one of the more affordable luggage brands but is well made for what you pay, using polycarbonate in its hard-shell bags and having premium features like USB ports, metal zippers, TSA-approved locks, and well-designed internal zipped compartments.
The warranty on Traveler's Choice luggage is a bit lacking, however, and varies by the collection, from 2 to 5 years. The warranty for the vast majority of collections is 2 or 3 years. But, for luggage that starts at $100, a long warranty may be less of a concern.
Delsey Paris
Delsey Paris is another reputable brand in the luggage industry, known for producing stylish and functional travel bags. Delsey luggage is often recognized for its combination of innovation, durability, and design aesthetics. 
Delsey bags have a unique design aesthetic and primarily offer hard-shell luggage made of ABS, polycarbonate, or a combination thereof. Remember that with materials you get what you pay for, and you'll find some of Delsey's lines on the cheaper side made with ABS and also offering a shorter 2-year warranty, while the slightly more expensive ones with polycarbonate come with a 5-year warranty.  We recommend the latter.
Monos
Monos is a modern travel brand known for producing sleek and functional luggage. All Monos luggage is hard-shell. They focus on minimalist design, durable materials, and smart features to enhance the travel experience, including four 360 spinner wheels, a telescopic handle with 4 height settings, and TSA approved built-in locks. 
Monos are a bit more expensively priced at $300 to $400. They offer a 100 day free trial and a limited lifetime warranty. However testimonials online report that the warranty can be rather challenging to claim, despite their "10,000+ 5-star reviews".
One other common complaint is that the telescopic handle doesn't function properly when the bag is filled to capacity.
High-tier
Luggage which we consider higher-tier comes in at a less affordable price point, but also has top-tier construction and generally has a strong lifetime warranty.
Briggs & Riley
Briggs & Riley is one of our favorite top-tier luggage brands as they are renowned for its exceptional durability, high-quality build, lifetime warranty, and travel-focused design.
The standout feature is their very strong and comprehensive "Simple as that" lifetime warranty, which covers repairs, even those caused by airline mishandling, providing customers unparalleled peace of mind and underscoring the brand's commitment to the longevity of their products.
In addition to durability and warranty, Briggs & Riley incorporates innovative design elements that enhance the functionality of their luggage. From expansion systems to compression technology and thoughtfully organized compartments, their luggage is designed to make packing and traveling more efficient and convenient. User-friendly features such as ergonomic handles and smooth-rolling wheels further contribute to a seamless travel experience.
Travelpro
Travelpro is an interesting brand on this list as it could fit in either the mid-tier or high-tier list, depending on what Travelpro line of luggage you are looking at. Both of us use Travelpro luggage in our travels, and we have found that their luggage has a great build quality, functionality, and comprehensive warranty. For what it's worth, they are regarded as one of the most common luggage brands in use by airline employees.
Travelpro does offer a limited lifetime warranty on many of their products, so double-check the warranty terms of the piece of luggage you are interested in purchasing before actually buying. We would definitely recommend buying a piece that does have this warranty so you are protected from defects from material and workmanship for years to come.
Solgaard
Solgaard is a trendy new lifestyle luggage brand known for its commitment to using recycled materials and designing innovative, eco-friendly products. Solgaard has gained attention for its luggage and travel gear, particularly with its flagship product, the "Carry-On Closet."
The expendable compartments make for luggage that organizes itself. Moreover, Solgaard is well-built with polycarbonate materials and backed by a lifetime warranty. We have heard good things about this bag including the ease of redeeming the warranty.
Solgaard also offers a "Check-in Closet" and offers two sizes for both of the lines, four different sizes in total (pictured above). 
TUMI
TUMI luggage is widely considered to be of high quality and is often praised for its durability, functionality, and sophisticated design. TUMI uses top-tier materials like ballistic nylon, which is known for its strength and resistance to wear and tear when crafting their luggage.
As a premium luggage brand, precision engineering is evident in the design of TUMI's wheels and handles, ensuring smooth and effortless maneuverability. The brand's attention to detail extends to every aspect of its luggage, including its attractive stylistic choices.
Unfortunately, TUMI only offers a five-year limited warranty on their luggage, making this a sub-par choice from a frugal standpoint if you are looking to purchase luggage that will be guaranteed to last you for the long term. This is especially true when it comes to their pricier lines of luggage such as the 19 Degree Aluminum. For $1,600 you might as well get a Rimowa and have a lifetime warranty.
While this may not be an issue for some, peace of mind goes a long way when you are making an expensive purchase like a new piece of luggage, especially when you consider many of the other high-tier brands on this list offer lifetime limited warranties.
Osprey
Osprey is a company well-respected and well-known for making some of the best rucksacks in the world. In addition to build quality, they offer a notoriously generous lifetime warranty. 
Unsurprisingly, their luggage lines (both carry-on and checked) tend to look like two-wheeled backpacks with handles. But, if this is a look that works for you then you can rest assured that this luggage will be tough, lightweight, comfortable, and built to last.
Away
Away is a popular luggage brand known for its combination of style, functionality, and durability. The brand's suitcases are designed with a minimalist aesthetic, featuring hard-shells in various colors and sizes. Away offers thoughtful and practical features such as built-in TSA-approved locks, 360-degree spinner wheels for easy maneuverability, and an interior compression system for efficient packing.
As a high-tier brand, Away's products come with a limited lifetime warranty, providing customers with confidence in the durability of their investment. This warranty covers the following defects forever:
Cracks or breaks in the shell
Wheels, handles, or telescoping handles that break off and are no longer usable
Zippers that can no longer be opened or closed
Fabric tears that render front pocket fabric non-functional
Many Away suitcases have an ejectable battery pack to enable charging on the go. A unique feature for a hard-shell bag.
Luxury
The brands below are in the luxury tier, meaning that beyond being high quality, they are extremely (and in our opinion unnecessarily) expensive. While we can get behind spending more for a high-quality piece of luggage, these brands go beyond build quality and warranty. You are paying for a symbol of status and wealth; no different from owning a Rolex or Omega watch.
As we are focused on frugality here at Frugal Flyer, we cannot recommend these brands but will list them here for interest.
Rimowa
Rimowa is a German luxury luggage brand known for its high-quality, durable, and innovative suitcase designs. They use aluminum and polycarbonate in their materials.
Their luggage all have a minimalist, trademark design and striped pattern. While they are certainly high-end luggage backed with a lifetime guarantee, the price tag of $1,400 CAD is relatively unjustified in our opinion.
Sterling Pacific
Do you want to pay $1,500 to $2,000 USD for a metal box that only has two wheels? Sterling Pacific has the luggage for you. 
While these look sharp and expertly crafted, make no mistake. They are made in China. I cannot fathom how this cost can be justified for a pretty simplistic piece of luggage with inferior functionality (roller vs. spinner). 
Globe-Trotter
Globe-Trotter is a British luxury luggage brand with a heritage dating back to 1897. They have a distinctive old-style design, and unlike Sterling Pacific, are handcrafted in England using traditional artisanal methods.
This brand gained international recognition for its collaboration with the British royal family. If that doesn't tell you they represent luxury, I don't know what does.
Nonetheless, I think these look hideous.
Luggage Brands – Our Personal Thoughts
Josh: Briggs & Riley + Travelpro
I travel minimally, and for that reason, I love my Briggs & Riley cabin bag. I purchased this bag last year for $330 and have zero regrets about what I considered a more expensive purchase.
I take this bag everywhere, ranging from using it as my only bag for one-night weekend stays to three-night Vegas getaways, to using it as my main carry-on bag for longer vacations.
My favorite part of this bag is that it fits everything I need, while still fitting under the seat in front of me. I don't stress about overhead bin space or having to gate-check my bag, which is excellent. Not to mention, the Briggs & Riley warranty is nothing short of excellent. I plan on having this bag around for many years to come, and the warranty only ascertains that piece of mind.
On the other hand, there are times when I travel with one checked bag between myself and my significant other if we are going for a longer vacation. For those trips, I rely on my hard-shelled Travelpro bag as it is a treat to use and it stands up to the trials and tribulations of air travel.
Reed: Samsonite + Travelpro
I don't own a checked bag and frankly don't want to. For most trips I find laundry is never far between the hotel or a local laundromat. Furthermore, I tend to bring expensive camera gear with me which wouldn't be covered in the case of damage or loss during transport.
Instead, I have two carry-on bags, a smaller regulation-size hard-shell Samsonite bag, and a larger soft-shell Travelpro Crew VersaPack Max Carry-On Expandable Spinner. My Travelpro bag is actually above the regulation size for some airlines at 23" by 15.5" by 10". Rather than being designed to fit airline size restrictions, it's been designed to fit perfectly in the plane overhead compartment to maximize space (hence the name "Max"). 
While this technically means I violated the sizing rule we specifically mentioned earlier in the article, I accept the risk of being gate-checked that comes with using this bag and only travel with it when I absolutely need the extra space. Thus far I've flown 15 flights with it and never once been questioned or had issues fitting it in any compartments.
The Travelpro and the Samsonite allow me to give me a great contrast between a middle-tier and higher-tier bag. While the Samsonite has been reliable, the Travelpro is a huge step up across every aspect of build quality.
The zippers zip better, it rolls and turns smoothly. It never feels tippy even when unevenly packed. The handle has four different height positions so I can always adjust it to a comfortable height depending on the space I'm navigating. While the Samsonite serves its purpose, it will absolutely be replaced by another Travelpro carry-on bag should it ever be retired.
If you'd like to read a complete review of either of the Travelpro bags mentioned by Josh or myself, check out our Travelpro Luggage Review.
Conclusion
Whether you are a carry-on only traveler or find yourself often checking many bags as a result of traveling with younger children, having quality luggage that will last is well worth spending money on. One bag does not fit all travel styles, so it is key to understand what goes into a good piece of luggage so you can be better informed when you make your next luggage purchase.
Reed is addicted to the art of earning and redeeming travel points, and frequently pairs his trips with his other hobby: photography. Through Frugal Flyer, Reed aims to distill some of the complex and esoteric points strategies into digestible information. Furthermore, he hopes to use his technical expertise to develop invaluable applications and tools for the travel community.
Latest posts by Reed Sutton (see all)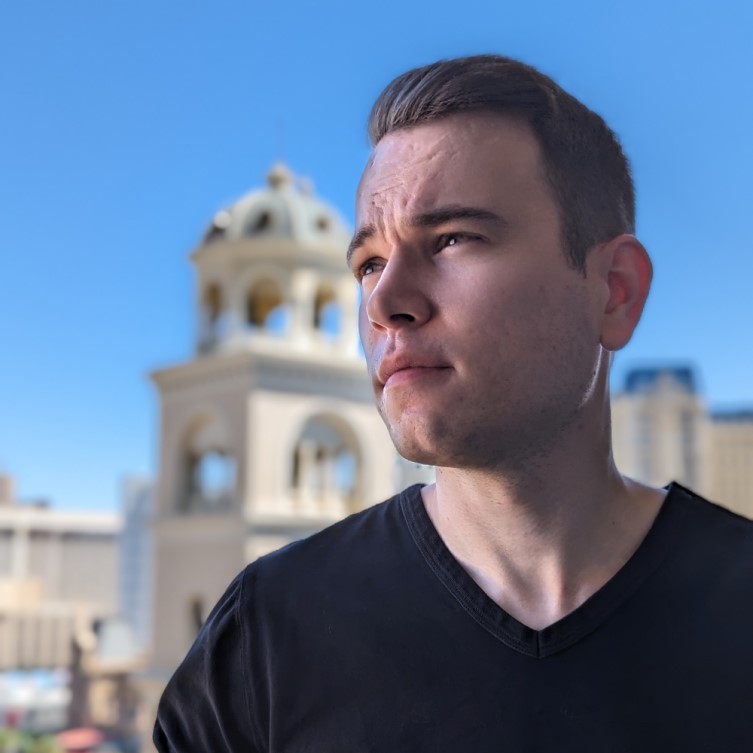 Josh has been involved in the miles and points game since 2015 but has scaled up his knowledge and points earning potential in recent years. With a consistent attitude of "min-maxing" in many aspects of his life, Josh has transferred this mindset over to the miles and points game. Always looking for the next big opportunity, he aims to share content on a variety of topics including his travels, miles and points, and most importantly, how to get the most out of your credit cards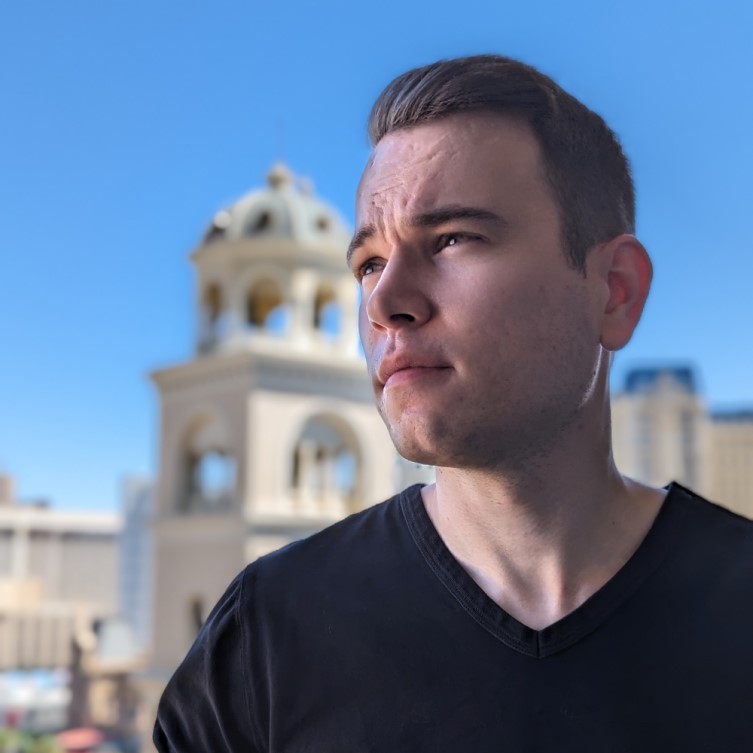 Latest posts by Josh Bandura (see all)