Holding elite status with an airline or airline alliance is a great way to improve your next flight experience, thanks to the wealth of benefits that status that these loyalty programs offer. One of the best airline alliances that you can earn status in is Star Alliance.
Star Alliance is the world's largest airline alliance with 26 partner airlines including big names such as Air Canada, EVA Air, All Nippon Airways, Singapore Airlines, and United Airlines. In turn, Star Alliance status and more importantly, the Star Alliance Gold benefits are wide-reaching as they will apply anytime that you are flying on a carrier that is within the alliance. With their wide-reaching membership, you will absolutely find yourself flying on Star Alliance airlines sooner rather than later.
Let's take a look at Star Alliance Gold status, including the benefits and how you can earn this status.
What is Star Alliance Gold Status?
Each Star Alliance airline has its own loyalty program, in which you can earn status most often by flying flights on that airline. The requirements can vary and may include flight segments flow, miles earned, or dollars spent on flights.
Star Alliance Gold status on the other hand is not earnable individually, instead, it is earned by pursuing a certain level of status in any of the Star Alliance airline's loyalty programs.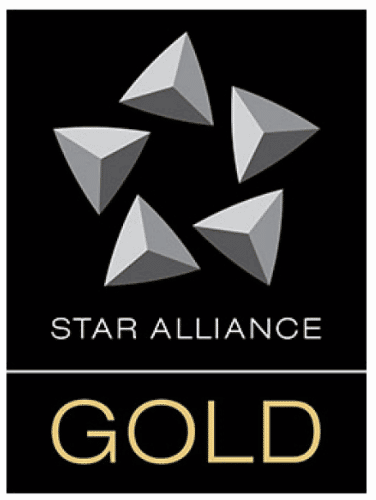 This is significant since it doesn't require any extra effort to earn this status, simply because your existing eligible status will grant you Star Alliance Gold. Essentially, if you earn the required status level in a Star Alliance airline's loyalty program, you will also hold Star Alliance Gold for as long as you maintain that status level.
More significantly, Star Alliance Gold status is the highest status within the Star Alliance loyalty program and comes with some excellent benefits, especially if you find yourself flying economy class more than business or first class.
There is also a lesser Star Alliance Silver status level, but the benefits are minimal and it would not ever be worth pursuing. Essentially, if you are interested in Star Alliance status, you need to aim for Star Alliance Gold to receive anything meaningful.
Star Alliance Gold Status Benefits
Star Alliance Gold status comes with a number of powerful benefits that will absolutely enhance the experience of your future flights on Star Alliance carriers.
Members with Star Alliance Gold receive complimentary access to all Star Alliance airport lounges regardless of their class of travel. These lounges are denoted by a Star Alliance Gold sign near the entrance, else you can utilize their lounge finder tool (this includes all Air Canada Maple Leaf Lounges).
Star Alliance Gold members can also bring one guest into the lounge, making this a great perk for those couples who travel together. With over 1,000 airport lounges worldwide, you are most likely to find a lounge where you can relax in any decent-sized airport.
When flying on a Star Alliance airline, Gold status members are able to take advantage of priority check-in. They will also benefit from priority boarding, giving them the ability to board with first class and business class passengers, allowing them to get settled before the mass chaos of boarding ensues.
Star Alliance Gold members are able to check one additional piece of luggage with no fees (when a piece baggage limit applies) or an additional 20 kg of luggage (when a weight baggage limit applies. Any checked bags will also be tagged as priority baggage, meaning in theory, your bags should be one of the first ones available at the baggage claim. In practice, it really depends on how the luggage is loaded and how much the baggage handlers care, so I wouldn't expect to receive the full benefits of priority baggage handling all the time.
Finally, Star Alliance Gold members receive priority airport standby if there is no seat available on their preferred flight. Additionally, in select airports, they will be able to take advantage of Star Alliance Gold Track which provides priority access at security and immigration checkpoints even when flying in economy class.
How to Earn Star Alliance Gold Status
Since there are many Star Alliance airlines, there are many ways that you can reach Star Alliance Gold Status. The list below focuses on those opportunities that are best for frequent flyers in Canada and North America but is not all-encompassing for all alliance airlines.
Earn Air Canada Aeroplan 50K Status
If you are Canadian, it's pretty likely that your most flown domestic (and perhaps international) airline is Air Canada. Coincidentally, Air Canada is also part of Star Alliance, making it the most popular and straightforward option for Canadians who are looking to earn Star Alliance Gold.
Air Canada Aeroplan's 50K status is the mid-tier status within the program and is the level that the benefits begin to roll in. Not only will you receive a number of benefits with Air Canada, but this is also the status tier you need to reach in order to be granted Star Alliance Gold status.
Typically, Air Canada Aeroplan members will need to accrue 50,000 status qualifying miles or 50 status qualifying segments, in addition to spending at least $6,000 status qualifying dollars in a calendar year in order to earn 50K status.
There are other creative ways that you can accelerate the rate at which you earn status with Air Canada Aeroplan, including taking advantage of the Chase Aeroplan credit card and spending on Aeroplan co-branded credit cards. Once earned, status lasts until December 31 of the following calendar year.
Check out the guide to Aeroplan 50K status to learn how you can start working towards this status.
Earn United Airlines Premier Gold Status
For our neighbors to the south, they might find that the easiest path to earning Star Alliance Gold status is through United Airlines. United operates a massive network of over 4,500 flights per day, making it easy to work towards status if you are in the United States due to the sheer volume of domestic and international options.
In order to earn Star Alliance Gold with United Airlines, members will need to earn United Premier Gold or higher status. This comes with a requirement of flying at least four segments on United or United Express plus earning:
24 premier qualifying flights & 8,000 premier qualifying points or
10,000 premier qualifying points
United Airlines' status lasts for the year it was earned, the following year, and then until January 31 of the following year.
Status Match Opportunities
Status match promotions can be some of the most lucrative opportunities to take advantage of when it comes to loyalty programs. These match opportunities give you the opportunity to take an existing loyalty program status you have earned and match it to a status tier in another loyalty program.
Sometimes these status match opportunities award status directly once approved, whereas other times you will receive status for a short period of time with the opportunity to extend the status through meeting a separate requirement, such as flying a set amount of flights.
Status match promotions come and go, and are often only available for a set period of time. For example, we previously saw a status match opportunity to Air Canada Aeroplan which was quite lucrative to easily earn status in the biggest frequent flyer program available for Canadians.
If you want to see what opportunities exist, statusmatch.com is a good tool to look into.
Status Gift Opportunities
While we touched on the concept of earning Air Canada Aeroplan 50K status and thus Star Alliance Gold status above, there is another angle you can take with Air Canada but it requires knowing someone who holds a high status level.
Aeroplan Super Elite 100K members, which is the highest elite status tier in the program, are able to gift 50K status to one member per calendar year. This status runs until December 31 of the benefit year, meaning that if someone gifts you 50K status in January, you will have both 50K status and Star Alliance Gold for a whole year!
Of course, this means that you would have to know someone who is Super Elite 100K and doesn't have an already planned out use for the 50K status gift. This method is a bit harder to execute since it requires knowing the right people, but for those in miles and points circles, it shouldn't be too hard.
Other Opportunities
With Star Alliance being such a massive alliance, there are many other opportunities to become a Star Alliance Gold member. Many of them would be more difficult than the above options as a Canadian, but here are a few other popular paths to Star Alliance Gold status:
Asiana Club: Earn 40,000 qualifying miles over two years
Aegean Miles+Bonus: Earn 36,000 tier Miles & fly 6 Aegean flights
EgyptAir Plus: Work together towards status with your family by pooling tier miles
Turkish Airlines Miles&Smiles: Earn 40,000 status miles in one year
Ultimately, depending on your travel habits and geographic location, you might find pursuing status in one of the above programs easiest or even consider a different Star Alliance airline. Always take a look at your travel habits and plans to determine the best path forward to earning status.
Is Chasing Star Alliance Gold Status Worth It?
Star Alliance Gold status comes with some valuable benefits such as lounge access, priority check-in, priority boarding, and extra baggage allowance. I think it is worth pursuing status for the lounge access alone, as this somewhat negates the need to hold a premium credit card for airport lounge access such as the American Express Business Platinum card.
The interesting thing is, since Star Alliance Gold is not typically pursuable on its own, you will need to chase status with an airline partner and thus receive Star Alliance Gold once you reach the required status level with that partner.
For most Canadians, the best method would most likely be pursuing status in the Air Canada Aeroplan program since 50K status is not an unreasonable reach, especially when you consider options such as Aeroplan's Everyday Status Qualification and earning status qualifying miles and status qualifying segments through credit card spend on cards such as the TD Aeroplan Visa Infinite Privilege card to accelerate your journey towards status.
Conclusion
Star Alliance Gold status adds a variety of valuable perks for those who regularly find themselves on Star Alliance flights. As Canadians who regularly rely on Air Canada Aeroplan for award redemptions and thus are often flying on Star Alliance, it's worth looking into if you have an easy path forward to secure Star Alliance Gold to improve your travels even further.
Frequently Asked Questions
Star Alliance Gold status is valid for as long as you hold an eligible status with a Star Alliance partner airline. For example, if you have Air Canada Aeroplan 50K status, you will have Star Alliance Gold until the Air Canada status lapses.
No, you cannot buy Star Alliance Gold status. You will need to earn it through Star Alliance member airlines.
Yes, as a Star Alliance Gold member, you can bring one guest into eligible airport lounges.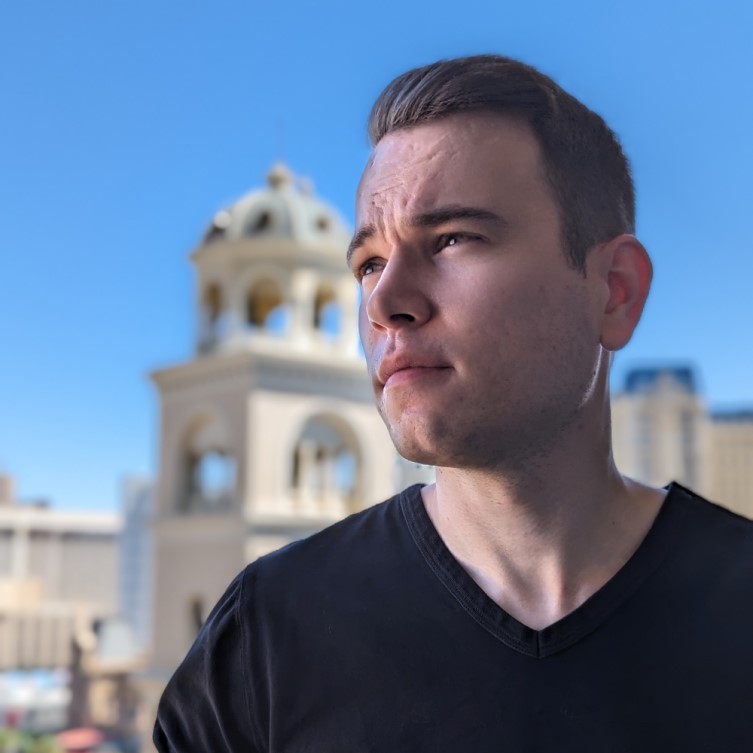 Josh has been involved in the miles and points game since 2015 but has scaled up his knowledge and points earning potential in recent years. With a consistent attitude of "min-maxing" in many aspects of his life, Josh has transferred this mindset over to the miles and points game. Always looking for the next big opportunity, he aims to share content on a variety of topics including his travels, miles and points, and most importantly, how to get the most out of your credit cards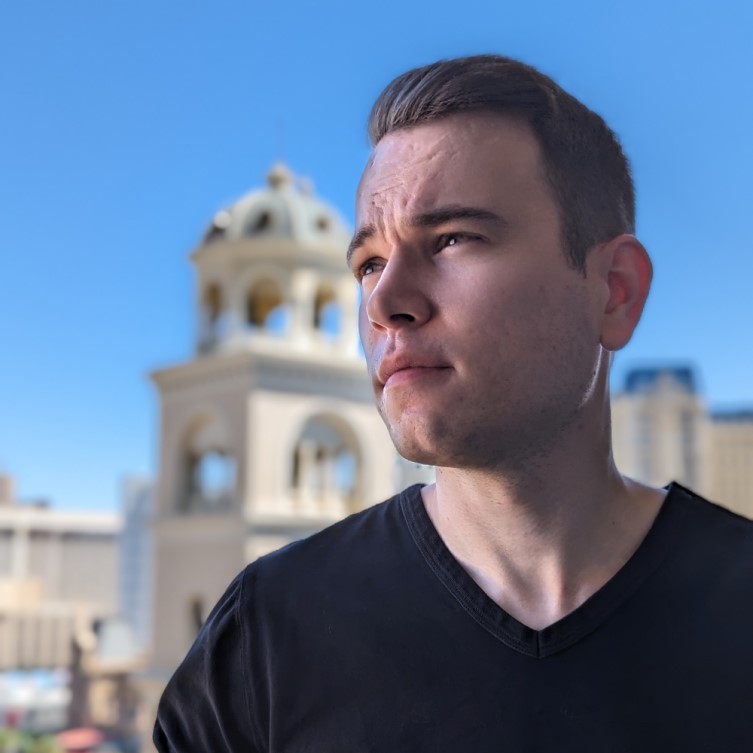 Latest posts by Josh Bandura (see all)