Financial institutions have such a vast range of credit card products, every consumer should be able to find one that works best for their lifestyle. Through offering different rewards structures, benefits, perks, and loyalty programs, some credit products can be quite fruitful to sign up for.
However, one sticking point that often comes up is annual fees. Some consumers are hesitant to pay a higher annual fee. For a card like the Amex Personal Platinum, the sticker shock that comes with considering applying for a credit card with a $699 annual fee can be very prohibitive.
Let's dig deeper into high annual fee cards and see if we can justify paying these fees for the benefits they provide.
Why Would I Pay a High Annual Fee?
Annual fees can represent a significant cost in the credit card churning game. While many cards with annual fees offer special promotions that allow consumers to sign up and receive the "first year free", other issuers such as American Express, tend to not have these waivers. Once you work through the cards that have no annual fee or a waiver, the natural progression is only to start considering cards that do have annual fees attached to them.
I remember when I started in the credit card churning game, I was hesitant to sign up for any cards that had an annual fee higher than $120. At that point, I hadn't made any significant redemptions so I don't quite think I understood the true value of the perks and welcome bonuses that come with some of these cards.
Since then, high annual fees no longer hold me back from my credit card strategy. Premium credit cards should have a place in everyone's churning strategy, but not all premium cards are made the same. In fact, some offer downright terrible value whereas others offer outsized value.
To better understand when higher annual fees can be justified, let's look at some premium credit cards currently on the market and the card benefits and welcome bonuses that come with them.
Premium Credit Cards & High Annual Fees
To better understand the value that some premium cards can present, let's examine some of the strong opportunities regarding cards with high annual fees in both the Canadian and United States credit card markets.
Premium Benefits
Coming in with a $499 CAD annual fee, the American Express Business Platinum credit card is one of the most well-known and respected cards within the Canadian market in many churners' eyes. The ability to refer to other American Express cards makes it a juggernaut when churning with a player two, allowing you to earn 20,000 Membership Rewards per referral.
Those referral opportunities are only the start of the benefits that come with this card. One of the biggest benefits that this card offers is the airport lounge benefits. Cardholders receive a Priority Pass membership which can be used to gain complimentary access to airport lounges worldwide for the cardholder and a guest. Similarly, cardholders also receive complimentary access to Amex Centurion lounges for themselves and a guest.
On the other hand, the Business Platinum also offers a few opportunities to gain status in other frequent traveler programs, such as Gold Elite status with Marriott Bonvoy and Gold Plus status with Hertz. These statuses may also be able to be matched to other programs, further extending the benefits. Additionally, many credit cards, including the Business Platinum are made of metal, inviting an additional level of premium feel to the card.
While you can't put a dollar value on the lounge access and status, those who travel often will derive significant value from these premium benefits.
American Express Business Platinum
The Amex Business Platinum card earns Membership Rewards points and offers cardholders benefits including complimentary access to four airport lounge programs and instant Marriott Bonvoy Gold Elite status.
BONUS
90,000 Membership Rewards
MINSPEND
$6,000
ANNUAL FEE
$499
FOREX FEES
Yes
Coming in with a $450 USD annual fee, the American Express Hilton Honors Aspire credit card comes packed with perks that are not strictly related to staying at Hilton properties. Surprisingly enough, when it comes to the Hilton Aspire, I was able to get two versions of this card with a measly $95 annual fee through an Amex glitch in late 2020.
Even at the full annual fee, this card quickly gives you back the value in both tangible and intangible benefits. Aspire cardholders receive $250 in statement credit to be used at Hilton resorts per cardholder anniversary year. Additionally, cardholders receive $250 in statement credit to be used on airline fees (an airline of your choosing from a set of options) per calendar year. Between these two benefits alone, you are already net positive $50 over the annual fee.
It gets even better. Hilton Honors Aspire cardholders receive a free weekend night certificate upon approval and at every cardholder anniversary. These certificates can be redeemed at almost any Hilton property, sans some of the absolute highest redemptions (only a few dozen properties at most). Additionally, Aspire cardholders also receive the highest status in the Hilton Honors program, Diamond status, just for holding the card!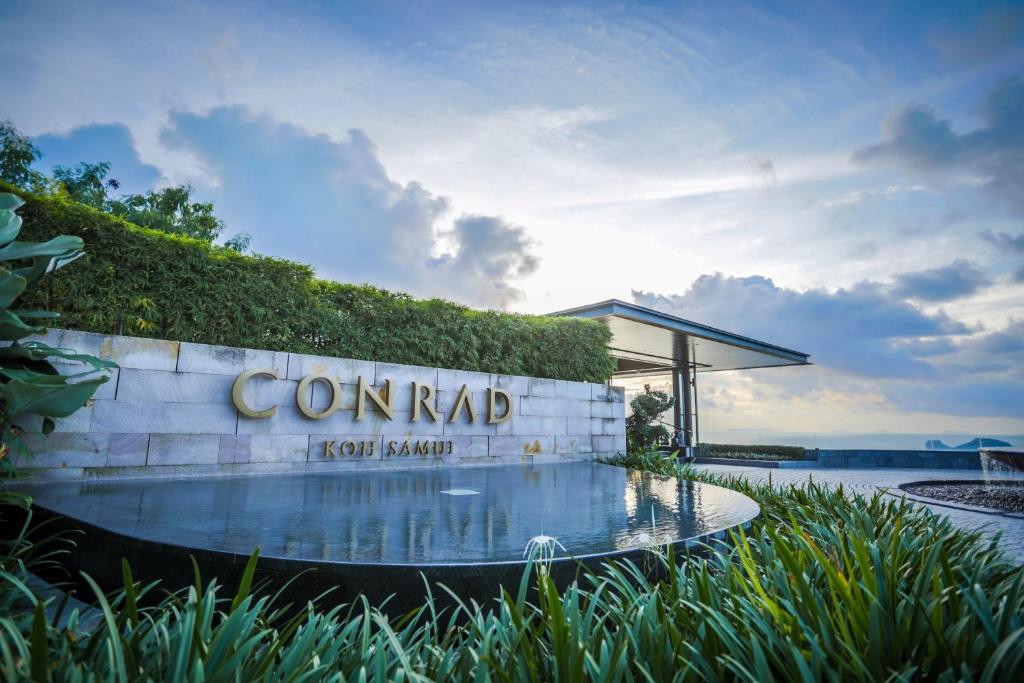 Finally, cardholders receive complimentary Priority Pass Select membership. This gives the cardholder and two guests complimentary access to any of the airport lounges within the Priority Pass network worldwide.
This is one card that you can put a dollar value on the statement credits alone to compare against the annual fee in terms of value. Couple those credits with the other perks, and this is one card that you can easily pull $1,000 USD worth of credit out of yearly.
American Express Hilton Honors Aspire
The American Express Hilton Honors Aspire card earns Hilton Honors points and offers cardholders an annual $250 Hilton Resort credit, a $200 airline fee credit, instant Hilton Diamond Elite status, an annual free night, and more.
BONUS
150,000 Hilton Honors
MINSPEND
$4,000
ANNUAL FEE
$450
FOREX FEES
No
Premium Welcome Bonuses
Coming in with a $599 CAD annual fee, the TD Aeroplan Visa Infinite Privilege credit card currently has a hefty welcome bonus until the end of May. This card offers a welcome bonus of 105,000 Aeroplan points, earned through:
20,000 Aeroplan points upon making the first purchase on the card
8,500 Aeroplan points per month that $1,000 in purchases are made on the card, for the first 10 months (totaling 85,000 Aeroplan points)
If we use a conservative 2 cent per Aeroplan point valuation, this bonus is worth $2,100 CAD based on the welcome bonus alone. This is an absolute no-brainer before you even add in some of the perks the card offers, such as airport lounge access and NEXUS rebates.
TD Aeroplan Visa Infinite Privilege
The TD Aeroplan Visa Infinite Privilege card earns Aeroplan points and offers cardholders a variety of Air Canada benefits including priority boarding, free checked baggage, and Maple Leaf lounge access.
BONUS
105,000 Aeroplan
MINSPEND
$12,000
ANNUAL FEE
$599
FOREX FEES
Yes
Coming in with a recently increased $695 USD annual fee, the American Express US Personal Platinum credit card consistently offers high welcome bonuses that make this card worth the annual fee. This card offers a welcome bonus of 100,000 Membership Rewards points earned after spending $6,000 USD in the first 6 months.
To put it into perspective, this welcome bonus alone can almost earn you enough points for a round trip ANA First class redemption to Japan via Virgin Atlantic. I don't know about you, but I would gladly pay $695 USD any day of the week for a round-trip first-class ticket to Tokyo. That being said, there are other strong opportunities to transfer Membership Rewards points, including Aeroplan which would present strong value as well.
When you look at the value that you can derive from 100,000 Membership Rewards points, it's very easy to justify the cost of the annual fee. Not to mention, this card also comes with over $500 USD worth of statement credits for various services and merchants.
American Express US Personal Platinum
The American Express US Personal Platinum card earns Membership Rewards and offers cardholders over $1,000 in annual benefits.
BONUS
100,000 Membership Rewards
MINSPEND
$6,000
ANNUAL FEE
$695
FOREX FEES
No
Getting the Most Value for Your Annual Fee
While many premium credit cards are worth it, there are always going to be some cards that are better than others. If your churning strategy is limited by the amount you are willing to spend on annual fees, it is worth it to take the time to understand the complete package of the premium credit cards you are considering before applying. You should always be trying to derive the most value from your cards for the least amount of time and money spent.
For example, the BMO Eclipse Visa Infinite Privilege would fall into the category of a premium card that might be worth it based on your needs, but I wouldn't recommend applying for it as your first premium credit card. While the card does come with a decent welcome bonus and an annual $200 lifestyle credit (which can be double dipped in a cardholder year depending on when you sign-up), there are better options out there like the Amex Business Platinum when considering the bigger picture of potential points earned vs. annual fee expense.
As with any credit card application, think before you apply to ensure you are making the right decision for both your short-term and long-term strategy.
Conclusion
Before you sign up for any credit card, you should be doing your due diligence in ensuring that the offer you are seeing is the best one available at that point in time. Coupled with that due diligence is ensuring that you will be receiving outsized value compared to the potential annual fee that you will be paying.
The Frugal Flyer credit card comparison tool lets you filter via annual fee if you are interested in seeing the range of premium credit cards available in Canada, coupled with their welcome bonuses.
If you have been hesitant to sign up for any cards with a higher annual fee, I highly recommend making the jump and taking your credit card churning, earning, and redeeming goals to the next level.
Hugh has been involved in the miles and points game since 2015 but has scaled up his knowledge and points-earning potential in recent years. In 2019, Hugh stepped things up when he met Reed in addition to a few other miles and points fanatics (err degenerate churners) and has since been able to capitalize on the various expertise that each member brings to the group.
Latest posts by Hugh Campbell (see all)