Spending time in an airport can be a terrible experience up until you enter the paradise that is the airport lounge. Dealing with excessive lines and processes can range anywhere from a minor annoyance to a stressful experience especially if you know your flight is leaving soon.
Even worse, in recent times we have seen some airports, such as Pearson in Toronto, with multi-hour waits to get through security. For anyone who flies frequently, this is simply unsustainable and really puts a damper on the positive experience that travel should be.
What if you could speed up the time you need to spend at airport security with a free membership? The NEXUS program can make your time at the airport that much smoother by allowing you to skip lines. Additionally, you can get it for no cost thanks to a few of our favourite credit cards.
Let's take a look at the NEXUS card, the best trusted traveler program for frequent flyers in Canada.
What is the NEXUS Card?
The NEXUS card and program were created for low-risk travelers to save time when crossing the border between the United States and Canada. By holding the NEXUS card, you are eligible to utilize separate, quicker lines for both security and customs at many airports in North America.
The NEXUS card has a five-year eligibility term after being approved; should you wish to retain your membership in the NEXUS program, you will need to renew after the five-year term.
Who is Eligible for the NEXUS Card?
Canadian citizens and permanent residents of Canada are eligible to apply for the NEXUS card. Applicants must be permissible to enter both the United States and Canada, as your application will be reviewed by both countries before being approved.
Travelers must be considered low risk, which means that they have not been convicted of a crime, have no outstanding warrants, aren't subject to an ongoing law-related investigation, or have not violated customs, immigration, or agriculture-related laws.
Canadian citizens will need to provide one of the following documents for proof of identity when applying: a valid passport, a birth certificate and photo identification, a Canadian citizenship certificate or card, or a certificate of Indian status.
Permanent residents will need to provide one of the following documents as proof of identity when applying: a valid permanent resident card or record of landing.
Individuals of all ages, provided they meet the residency and low-risk traveler requirements, are able to get a NEXUS card.
Where Can the NEXUS Card be Used?
NEXUS members can use their card to avoid long line-ups and save time when entering the United States or Canada via air, land, or by boat.
Members can look forward to using automated self-serve kiosks (both NEXUS and Global Entry kiosks) when traveling between Canada and the United States. Members will also receive expedited security clearance through being able to access lines specifically for members of a trusted traveler program. More information on NEXUS Air can be found here.
When crossing the border at 21 designated land border crossings, NEXUS members will have access to dedicated NEXUS lanes for speedy crossing. All passengers must have a NEXUS card in order to use the dedicated lanes at the land border. More information on NEXUS Land can be found here.
While less relevant for most travel purposes, members can also take advantage of quicker clearance when crossing the border via boat. More information on NEXUS Marine can be found here.
What is the Cost of the NEXUS Card?
The application process for the NEXUS card has a $50 USD, non-refundable processing fee. This fee will be taken when you submit your initial application and can be paid via credit card.
There is no application fee for any children under the age of 18. Minors are able to be enrolled in the program even if their parents are not members.
How Can I Get a NEXUS Card for Free?
In recent years, many of the popular credit cards in Canada have started to offer a statement credit rebate for NEXUS applications. This means that by simply holding a specific credit card, you can sign up for the NEXUS program free of cost.
It is important to note that the rebate does not need to be used for the cardholder's application or renewal. So if you hold multiple cards that offer a rebate, feel free to offer to sign up your family and friends at no cost if they are interested in joining the NEXUS program themselves.
There are three credit card issuers in Canada that offer a NEXUS rebate as a perk for some of their cards. These issuers are TD Canada Trust, CIBC, and American Express.
The credit cards that offer NEXUS rebates in Canada and their rebates are:
All of the cards listed above renew their credit on a four-year term, just in time for you to renew your personal NEXUS membership.
For those cards listed above, the terms (e.g. rebate per every four years) are tied to that specific tradeline. This means that if you hold two TD Aeroplan Visa Infinite cards, you could technically receive two NEXUS program rebates.
How Can I Apply for the NEXUS Card?
Applicants will need to ensure they meet the requirements listed above and have the proper required photo identification before commencing the application process. The application can be submitted online here.
Upon submitting your application, you will need to pay the non-refundable $50 USD fee. Once you have paid, it will take a few days for your application to be reviewed and conditionally approved for the NEXUS card.
Once it has been conditionally approved, you are then able to log back into the Trusted Traveler Program portal to find a nearby enrolment center to schedule your in-person interview. You can filter by city, location, and availability. Many Nexus enrollment centers are now open again, and finding availability for appointments has never been easier.
For more information on applying, follow the steps located here.
Is It Worth It to Get the NEXUS Card?
Before you apply for the NEXUS card, I think it is worth reviewing your travel patterns and plans. Do you live near the US border and often drive across for short trips? Or do you frequently fly to the United States for work or pleasure? In either of those situations, the NEXUS card is completely worth it.
Related: Asia Pacific Economic Cooperation (APEC) Card – A New Trusted Traveler Program
Personally, I would recommend pursuing the membership if you can get it for free by taking advantage of the application fee rebate that is offered on many credit cards in Canada. The only pain in being approved is trying to find an interview office that is open and is currently taking bookings; I am optimistic that we will see availability continue to open up in the coming months.
Ultimately, if you do any amount of travel between Canada and the United States, you will quickly see the value in getting a NEXUS card.
Conclusion
Nexus members can take advantage of useful benefits when entering Canada or the United States. While the process can be lengthy for the initial sign-up, speeding up the security process at many airports is well worth taking the time to be approved for the program. Not to mention, once you have the card it is good for five years and if you pay for your membership with a credit card that has a NEXUS application rebate, there is no out-of-pocket cost.
While NEXUS interview centers are slowly starting to open back up, it would be worth getting your application conditionally approved if you see value in pursuing NEXUS membership in the near or immediate future.
Frequently Asked Questions
What is a NEXUS card?

The NEXUS card is a trusted traveler program for Canadian travelers. This card can be used at air, land, and sea border crossings between the United States and Canada to expedite the security clearance and customs process.

How can I renew my NEXUS card in Canada?

In order to renew, NEXUS cardholders will need to log into the trusted traveler portal and submit an application to renew. Individuals who are renewing may or may not be asked to attend an interview as part of the renewal process. The renewal process has a cost of $50 USD.

When your card is within a year of expiring, you are able to renew. It is recommended that you renew with at least 90 days left in your membership.

Can I use the NEXUS card to fly domestically in Canada?

Yes, you can use your NEXUS card as proof of identification when flying domestically in Canada.

Can I use my NEXUS card in place of a passport?

Yes, you can use your NEXUS card in place of a passport when traveling between the United States and Canada, provided that the airport you are traveling through has a US preclearance area. If they do not have a US preclearance area, you will be required to use your passport to access your NEXUS benefits.

How do I replace a lost NEXUS card in Canada?

If your NEXUS card is lost, stolen, or damaged, you can request a replacement through your Trusted Traveler Program system account. Issuing a replacement NEXUS card comes with a mandatory $25 USD fee which could be covered using the NEXUS statement credit from a credit card that offers that perk.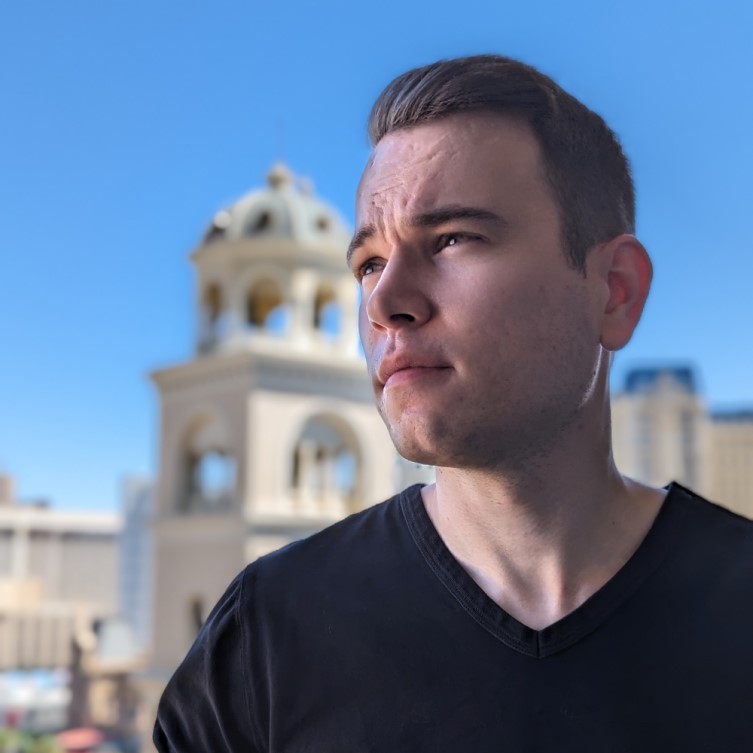 Josh has been involved in the miles and points game since 2015 but has scaled up his knowledge and points earning potential in recent years. With a consistent attitude of "min-maxing" in many aspects of his life, Josh has transferred this mindset over to the miles and points game. Always looking for the next big opportunity, he aims to share content on a variety of topics including his travels, miles and points, and most importantly, how to get the most out of your credit cards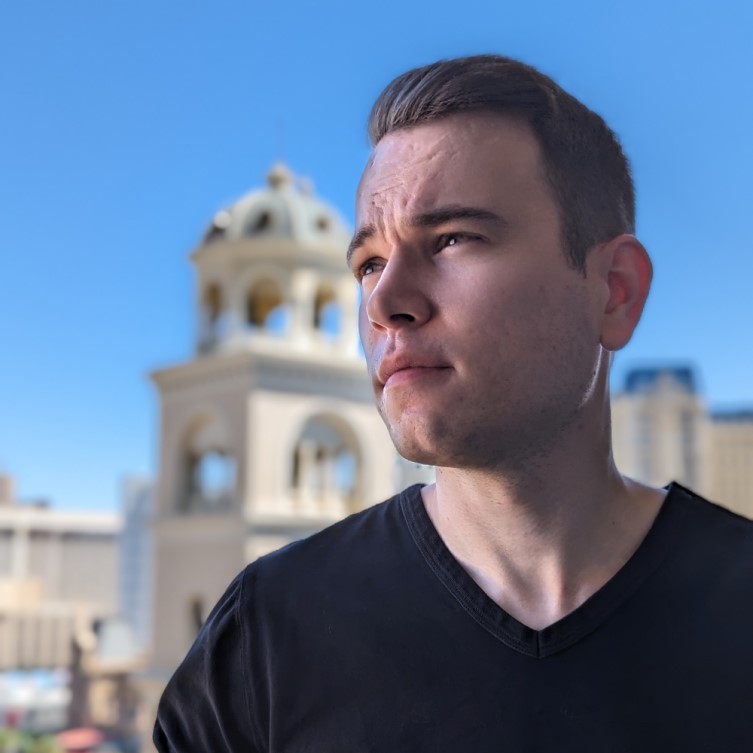 Latest posts by Josh Bandura (see all)