Review: Qatar Airways Business Class (777-300ER)
After waking up and feeling refreshed from our brief stay at the Oryx Airport hotel in Doha, we ventured to the Al Mourjan lounge for a quick a la carte bite to eat in the restaurant. From there, we navigated the Doha airport, found our gate, and boarded our early morning flight around 2:20 am.
We knew that this next flight wouldn't measure up to the glitz and glam that is Qatar Airways QSuites but we were still excited to see what their typical business class offering looks like.
Let's dive into my review of Qatar Airways business class on the Boeing 777-300ER.
Booking Qatar Airways Business Class
| Business Class | Aircraft | Route | Flight Duration |
| --- | --- | --- | --- |
| Qatar Airways | Boeing 777-300ER | Doha to Malé | 5 Hours |
This flight was booked through the Alaska Mileage plan as part of a broader round-trip itinerary traveling from Montreal, through Doha, onwards to Malé. This itinerary was booked in November 2021 and cost 170,000 Alaska Miles in addition to $192.98 USD per person.
Qatar Airways awards can be booked on the Alaska Mileage Plan at a minimum one-way price of 85,000 miles. Qatar awards are dynamically priced, meaning the mileage cost can fluctuate based on demand and availability.
Cabin Arrangement
The Business class cabin configuration on the Qatar Airways Boeing 777-300ER aircraft is arranged in 1-2-1 order, meaning all business class passengers have direct aisle access. There are 53 business class seats, distributed between a mini-cabin and a bigger business class cabin.
Seat
For this flight, we selected seats 11D and 11G which are in the mini business class cabin comprised of eight seats, located directly behind first class. We figured that the smaller business-class cabin would have less foot traffic and distractions, which turned out to be true.
As we boarded the plane, I noticed that Qatar's signature burgundy blanket and pillow were already placed on my seat.
Of note, there is no divider between the two middle seats meaning you should avoid these if you are a solo traveler and instead opt for a window seat. Even if you are traveling with someone else, the way the seats are arranged makes it an inconvenience to chat with your travel partner and you may be better off selecting window seats for your flight.
As you sit down, the Oryx One entertainment unit is directly in front of you. As we were sitting in bulkhead seats, the entertainment console was embedded in the wall. It can be released by pressing the silver button to the left, which then gives you the opportunity to angle the screen directly toward you.
Beneath the entertainment console was the footrest, with additional storage space underneath. That being said, the business class cabin's overhead baggage space was massive for each seat so you should not have any issues finding enough space to store your personal belongings.
When you are seated, directly beside you is your command center for everything you need at your seat. The seat controls, electric plug-in, entertainment console controls, and a reading light are all easily accessible.
Directly beside the seat controls is a small storage compartment. When opened, this is where you will find a water bottle in addition to the noise-canceling headphones for use with the entertainment center.
Finally, an amenity kit was placed at each seat prior to boarding. This amenity kit paled in comparison to the ones we were provided on QSuites, with this amenity kit only providing a pair of socks and an eye mask for sleeping. Not to mention the plastic bag it was in was somewhat tacky.
No mattress pad was provided for sleeping, but the seat was good enough when fully flat. While the seat was not QSuites comfortable, it worked for a shorter flight and was comfortable enough to get a few hours of relaxation and sleep en route to the Maldives.
Dining
As I arrived at my seat, I noticed that the food and drink menus were placed in the storage pocket by the entertainment console.
In usual Qatar Airways fashion, meal and drink choices were collected prior to takeoff by the flight attendants. Meals would be served shortly after we were in the air. I decided I would have breakfast, a few drinks, and then sleep through the majority of the flight so I would be fresh for our arrival at the W Maldives.
Food
As this was an early morning flight, the food options centered around breakfast items. There were no other options for snacks during this flight, most likely due to the short five-hour duration as opposed to long-haul flights on Qatar Airways where you have a plethora of options.
I decided that I wanted a breakfast that was more sweet than savory, and opted for the baked doughnut with Nutella. Around 30 minutes into the flight, the flight attendant served me my meal all at once, with the main course and sides brought out and served on one tray.
On the best days, I am not a huge breakfast person but the meal hit the spot. The doughnut was sweet enough without being sickeningly sweet, and it was a good enough portion to keep me satiated through to arriving at the W Maldives lounge at the Malé airport.
Drinks
I always gravitate towards the alcoholic options when flying business class, so I actually ripped through that menu first before deciding on my food choices. I was pleasantly surprised to see two champagnes on offer once again, even on this shorter flight.
The rest of the spirits, cocktails, and non-alcoholic beverages available were the same as on my Qatar Airways QSuite flight, so I will leave it up to you to check that out if you are interested.
I opted to stick with champagne for this flight, starting with the Charles Heidsieck for my pre-departure beverage while my significant other decided to go with the Bruno Paillard Rose. It was nice to see a different rose champagne on offer compared to QSuites, which added a nice touch of variety.
After the initial glass of Charles Heidsieck, I opted to switch over to the Bruno Paillard rose for my meal and the remainder of the flight. Needless to say, rose champagne was definitely the Qatar Airways beverage of choice for me on this vacation.
Entertainment
As noted in the seat overview above, each business class seat had an Oryx One entertainment console available. Of note, in-flight WiFi was not available on this aircraft meaning your entertainment options were limited to the Oryx One entertainment console.
Entertainment Console
While it has the same name, the Oryx One entertainment console on Qatar Airways business class is slightly different than the one on QSuites. This entertainment has a smaller, less modern screen, with a different user interface for navigating through the system. Movies, music, television shows, and flight maps were all available for viewing.
In addition to the slightly different user interface, there were a few variations in movies and television shows that were available compared to our flight on QSuites. That being said, there were also many similarities, which was nice if you started a movie on a previous flight and wanted to finish it on your next flight.
I found there were enough options to find something to keep myself entertained before and during the meal service before taking a nap for the rest of the flight.
Conclusion
For a quick five-hour hop, Qatar Airways non-QSuite business class on the Boeing 777-300ER was good enough but nothing overly special. The food and drink selection still stands out among competitors, whereas the seat and layout are not that different from other business-class products outside of Canada.
While QSuites still reign supreme with top-of-class privacy and hard product, Qatar does deliver a consistent and enjoyable experience with their other business-class products as well.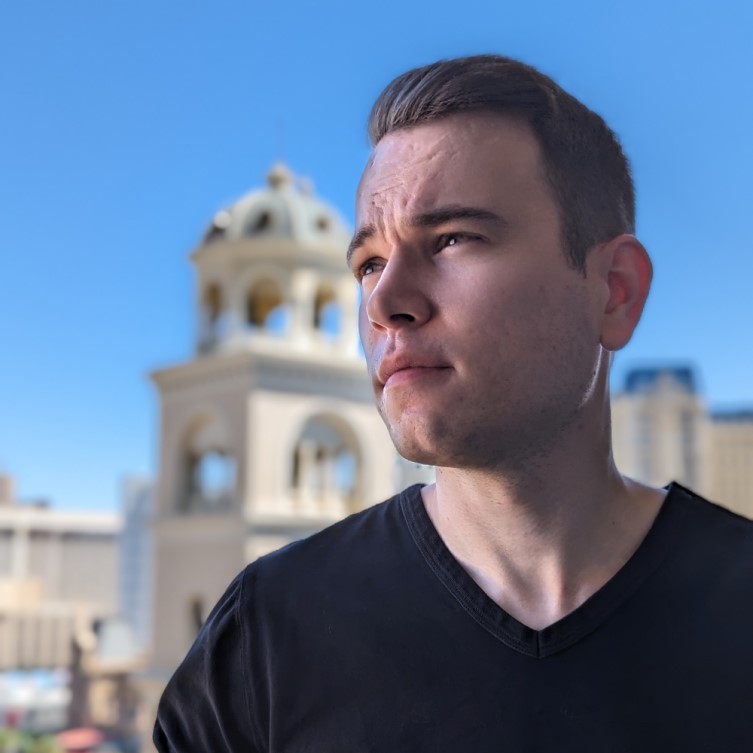 Josh has been involved in the miles and points game since 2015 but has scaled up his knowledge and points earning potential in recent years. With a consistent attitude of "min-maxing" in many aspects of his life, Josh has transferred this mindset over to the miles and points game. Always looking for the next big opportunity, he aims to share content on a variety of topics including his travels, miles and points, and most importantly, how to get the most out of your credit cards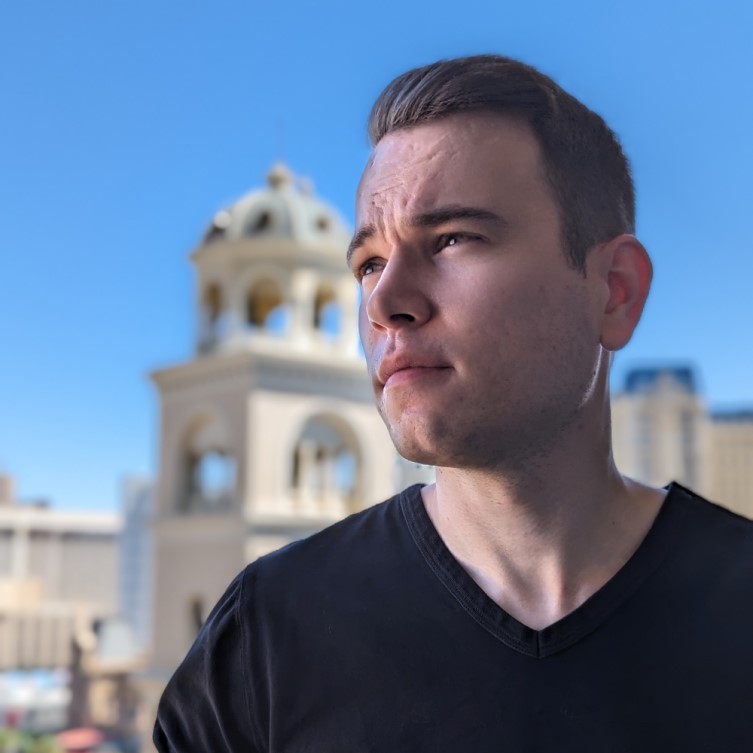 Latest posts by Josh Bandura (see all)