Hawaii is a popular vacation destination, and for good reason. It is home to lush tropical landscapes, pristine beaches, and unique cultural charm. I've wanted to experience Hawaii for some time, even going so far as to book a trip that unfortunately had to be canceled back in the COVID era.
With Hawaii near the top of my travel list for 2024, I'll show you in this article how I plan to fly myself and my travel partner there and back in business class, simply by signing up for a couple of credit cards.
The Strategy
My strategy for making this redemption happen is to find the simplest (most direct) flight routing between Canada and Hawaii, determine which points currencies can be used to book flights on the aforementioned route(s), and finally decide which option presents the greatest value based on the number of points required and ease with which they can be earned and redeemed.
As a points maximalist, I want to get the best value out of the one or two credit cards I plan on signing up for, keeping in mind that this flight duration (~6-7 hours from West or Central Canada) is right on the cusp of what I would consider reasonable to fly in economy class.
Points Program: Aeroplan, WestJet, Avios, or Alaska?
Our chosen points program is dependent on our routing, and our routing is dependent on our location. If you want to fly direct to Hawaii from Canada, your options are:
YVR → HNL on Air Canada or WestJet
YEG or YYC → HNL on WestJet
Both of these programs are dynamically priced, which unfortunately means the cost in points can get quite outrageous, particularly for Aeroplan business class. See round-trip prices below.
| Program | Economy | Business / Premium |
| --- | --- | --- |
| Air Canada Aeroplan | 20,000-40,000 Aeroplan | 120,000-200,000 Aeroplan |
| WestJet Rewards | 500-1,000 WestJet Dollars | 2,000-3,000 WestJet Dollars |
If you don't live in one of YVR, YEG, or YYC, or you are willing to have a US connection/stopover, it does open up some other points avenues. British Airways Avios and Alaska Mileage Plan are two programs that come to mind for Canadians.
Alaska Airlines flies from YVR to HNL via SEA on Alaska metal, and British Airways Avios can be used to book partner flights on American Airlines and Alaska Airlines. The round-trip cost of flying from YVR to HNL on these programs is, respectively:
| Program | Economy | Business |
| --- | --- | --- |
| Alaska Mileage Plan | 40,000-60,000 Alaska Miles | 160,000-200,000 Alaska Miles |
| British Airways Avios, AA via LAX | 44,000 Avios | 110,500 Avios |
| British Airways Avios, AS via SEA | 26,000 Avios | 77,500 Avios |
Knowing the cash value of flying to Hawaii in economy is roughly $500-$1,000 Canadian dollars, and $2,000-$3,000 in business, there is a choice to be made.
If you're okay with flying economy for 5-7 hours, then the best option to save money would be flying WestJet using WestJet Dollars and a Companion Voucher. I say this because WestJet dollars are incredibly easy to acquire through the RBC ecosystem (more on that later).
On the other hand, if you're adamant about flying business class, then redeeming Avios for an American Airlines or Alaska Airlines business class round-trip is likely to be the lowest cost option (and also nice that it's fixed pricing rather than dynamic).
How To Earn the Points
Economy Class Option: Earning 1,000 WestJet Dollars
If you're looking to fly to Hawaii as cheaply as possible, racking up some WestJet dollars (along with a Companion Voucher for your travel partner if you have one) is pretty straightforward.
The WestJet RBC World Elite Mastercard can earn you a quick sum of WestJet dollars along with an annual companion voucher.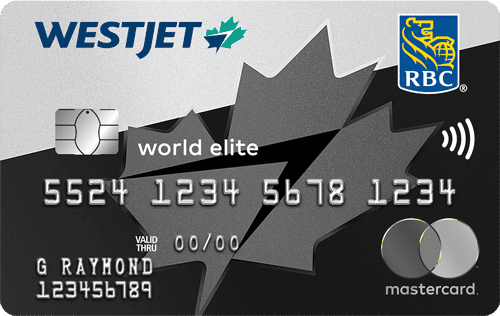 Apply Now
Learn More
Click Apply Now to earn $100 in FlyerFunds upon approval.
WestJet RBC World Elite Mastercard
The WestJet RBC World Elite Mastercard earns WestJet Dollars and offers cardholders benefits on WestJet flights including an annual companion fare and a first free checked bag.
Check out our WestJet RBC World Elite Mastercard review for more details.
BONUS
700 WestJet Dollars
MINSPEND
$5,000
ANNUAL FEE
$119
FOREX FEES
Yes
EXPIRY
Mar 14, 2024
For the second card, you could simply sign up again for the WestJet RBC World Elite Mastercard, or you could sign up for the RBC Avion Visa Infinite. This card earns Avion points which can be transferred to WestJet dollars at a 1:1 rate.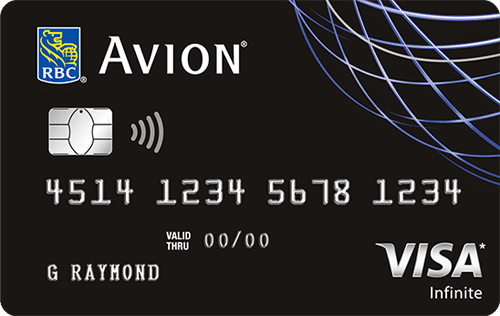 Apply Now
Learn More
Click Apply Now to earn $100 in FlyerFunds upon approval.
RBC Avion Visa Infinite
The RBC Avion Visa Infinite card earns Avion Elite points and gives cardholders the opportunity to earn 1.25x Avion Elite points on all travel purchases.
Check out our RBC Avion Visa Infinite card review for more details.
BONUS
35,000 Avion
MINSPEND
$0
ANNUAL FEE
$120
FOREX FEES
Yes
EXPIRY
Jan 21, 2024
Between the two of these cards, you should be earning a minimum of 500 and up to 1000 WestJet dollars, depending on the offer and amount of spend you're able to complete.
The nice thing about redemptions with WestJet dollars is that you can make a partial redemption. So if you earn 750 WestJet dollars, and the flight retails for $1,000, you can pay the difference of $250 on your credit card.
Business Class Option: Earning 110,000 Avios
For the more exciting option, we would target welcome bonuses that earn a minimum of 110,000 Avios required for a round-trip in business class to Hawaii. There are three different types of points we can utilize. We can earn Avios directly from the RBC British Airways Visa Infinite card, or we can either transfer RBC Avion Rewards to Avios (1:1), or American Express Membership Rewards to Avios (1:1).
While it is worth entering the RBC ecosystem as a long-term points strategy, particularly via taking advantage of RBC product switching, the most efficient way to rack up 110,000 Avios quickly is undoubtedly via American Express.
The table below captures all Canadian American Express Membership Rewards earning credit cards (both personal and business credit cards) that currently have a welcome bonus greater than 55,000 Membership Rewards.
Thus, simply sign up for two of these cards (or even just one depending on the offer), and you will be on your way to Hawaii in no time.
Of note: if you are unsure about being able to reach the total spending required for the bonus on any of these cards, check out some tricks to meet minimum spending requirements and manufactured spending techniques.
How to Redeem the Points
WestJet Rewards
If you opted for the Economy WestJet option, booking is fairly straightforward from the WestJet website or the WestJet app. Navigate through the flight booking process and at the end payment screen, you'll see your WestJet balance and have the option to redeem it.
Check out our WestJet Rewards Guide for a detailed walkthrough of the flight booking process. Additionally, note that if you signed up for an RBC Avion card, you'll need to transfer those Avion points to WestJet via the RBC Rewards portal before making your WestJet booking.
British Airways Avios
On the other hand, booking with Avios can be a bit trickier, particularly when you're looking for a partner award in business class.
To make a booking, you'll need to navigate to BritishAirways.com, and select "Book" → "Book a flight with Avios" from the drop-down menu at the top of the page. There, enter your search criteria, being sure to select Business/Club from the Class dropdown.
British Airways search isn't bad, but it doesn't provide a full calendar view which isn't ideal when you're looking for awards with flexible dates. Instead, you'll need to navigate between days individually to look for available seats.
This is a case where if you're struggling to find availability or looking for something very specific, award search engines like ExpertFlyer, Award Nexus, and other travel tools, can be invaluable for finding award space.
Conclusion
Hawaii is a fantastic travel destination, but as with many popular spots, it has become expensive to visit. By acquiring and then redeeming miles and points via a couple of credit cards, you can reduce or completely cover the cost of your flights.
In this article, we've presented a few decent options for Canadians to get to Hawaii on miles and points. Of course, they aren't the only options. If you're experienced with Air Canada Aeroplan or have US credit cards, you'll have access to other avenues to consider as well. But, it can't be denied that RBC and WestJet present one of the easiest and least complicated entries into the world of miles and points, whether it's their simple welcome bonuses or easy-to-understand points currencies.
Related: Beginner Guide to Miles & Points
Is Hawaii on your bucket list? Are you planning to use miles and points to enhance your travels? Then we'd love to hear about your questions and experiences via the comment section below!
Reed is addicted to the art of earning and redeeming travel points, and frequently pairs his trips with his other hobby: photography. Through Frugal Flyer, Reed aims to distill some of the complex and esoteric points strategies into digestible information. Furthermore, he hopes to use his technical expertise to develop invaluable applications and tools for the travel community.
Latest posts by Reed Sutton (see all)