Trip planning can be a gargantuan task – from picking locations, to searching and booking flights, to optimizing your use of points for said flights, to finding accommodation. Getting everything booked and planned months in advance (sometimes up to 12 months in advance if you're trying to find availability on those sweet sweet award seats) is usually the tallest hurdle.
But, as you get closer to your trip date, you'll often start thinking about the more granular factors. Packing, clothes, carry-on or check-in, day-to-day activities, and so on. One important thing to consider, depending on where you're going, is what kind and type of currency you need.
Currency can especially be a challenge if you're taking a trip that spans several different international countries.
Furthermore, you can get absolutely scalped by conversion fees if you're not prepared. I remember my first Europe trip, going to Switzerland. We hadn't planned well enough for the fact that the Swiss, although a member of the EU, aren't fully integrated financially. While we knew euros were widely accepted in Switzerland, we didn't realize that many small businesses would only accept them 1:1 with the franc, with this being when the exchange rates were 1.5:1.3 vs. the Canadian dollar.
So in this post, I am going to go over several options for making payments while abroad on your travels, from a Canadian perspective. As you'll see, many of the current best solutions come from "fintech disruptor"-type companies, part of a rapidly changing landscape.
In particular, I will discuss: credit cards with good or no fx-rates, banking and debit card solutions, prepaid card options, and currency conversion options. I'll conclude with a general strategy I use when travel planning, but of course, one size rarely fits all 🙂
Credit Card Options for Spending When Abroad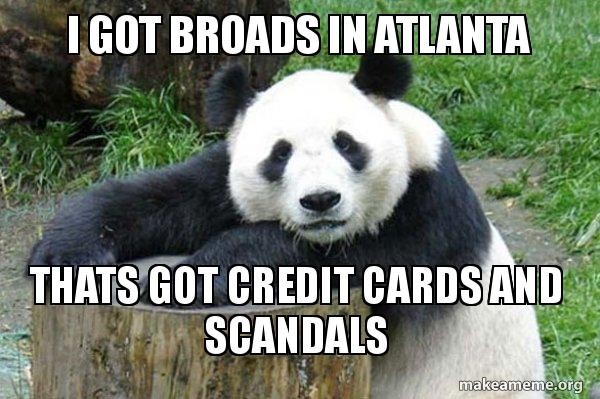 So, using credit cards abroad can be a bit tricky. Especially when you love American Express as much as we point enthusiasts do, and yet they're not widely accepted even in North America. If you intend to use a credit card while abroad, you'll really need to have a Visa or MasterCard with you (even if you take an Amex as well).
Related: Best No Foreign Transaction Fee Credit Cards for Canadians
The biggest hurdle by far though in using credit cards abroad is the foreign exchange fee of 2.5-3.0% that most issuers tack on to each forex transaction.
To this end, you're going to want to pick up one of the elusive no-FX fee credit cards available to Canadians (list up-to-date as of March 2020):
Annual fee: $0
Welcome bonus: None
Forex fee: None
Rewards earn rate: 1% cash back on Canadian purchases.
Additional rewards: Roadside assistance, with up to 4 service calls per year; collision and loss insurance coverage on auto rentals
Income requirement: $15,000 (individual)
Home Trust offers a card with no foreign transaction fee. It has no annual fee, and earns 1% cashback on domestic purchases only, with no limits on how much you earn.
The card has little in the way of extra coverage, but cardholders do receive complimentary roadside assistance.
To add my own personal and biased commentary – in my experience, this company is run by a bunch of orangutans, and the customer service is horrendous. I wouldn't put any large transactions on this card, but if it's just for your 'daily driver' while abroad, then it should suffice.
Click here for more details about the Home Trust Preferred Visa.
Scotiabank Passport Visa Infinite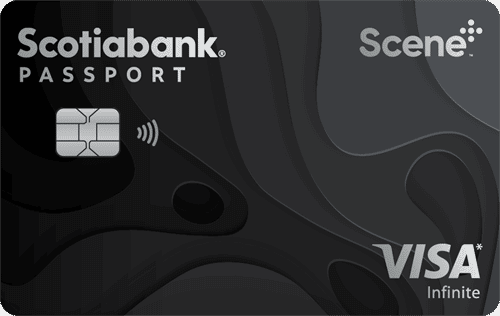 Apply Now
Learn More
Click Apply Now to earn $100 in FlyerFunds upon approval.
Scotiabank Passport Visa Infinite
The Scotiabank Passport Visa Infinite card earns Scene+ Rewards points and offers cardholders benefits such as no foreign transaction fees and six complimentary airport lounge access passes annually.
BONUS
35,000 Scene+
MINSPEND
$1,000
ANNUAL FEE
$150
FOREX FEES
No
EXPIRY
Oct 31, 2023
The Scotiabank Passport Visa Infinite credit card offers a complimentary Dragonpass Lounge Program membership with six free airport lounge visits a year plus a hefty welcome bonus.
Scotiabank Gold American Express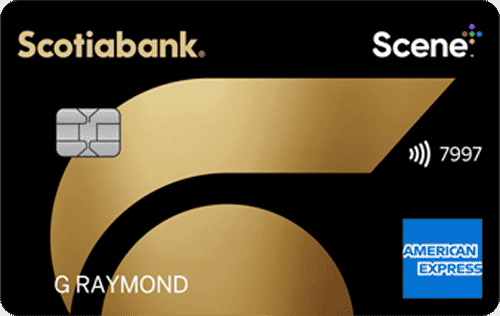 Apply Now
Learn More
Click Apply Now to earn $150 in FlyerFunds upon approval.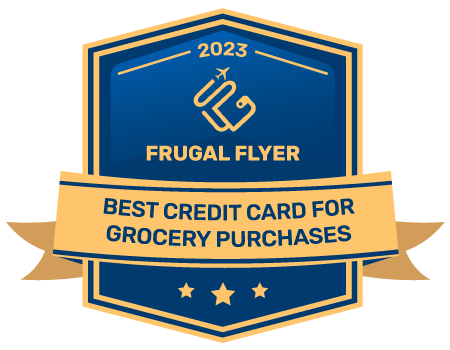 Scotiabank Gold American Express
The Scotiabank Gold American Express card earns Scene+ Rewards points and gives cardholders the opportunity to earn 5x Scene+ points on grocery, restaurant, and entertainment purchases. This card charges no foreign exchange fees.
For 2023, we selected this card as the Best Credit Card for Grocery Purchases.
Check out our Scotiabank Gold American Express card review for more details.
BONUS
40,000 Scene+
MINSPEND
$7,500
ANNUAL FEE
$120
FOREX FEES
No
EXPIRY
Oct 31, 2023
Another great no-fx fee card option is the Scotiabank Gold American Express card. Its points category bonus is similar to the American Express Cobalt Card, which also earns 5 points per dollar spent on dining, groceries, and entertainment purchases in Canada.
Redemptions can be made on travel at 1 Point per $0.01—or 1%. At a reasonable annual fee, the card offers robust traveler and purchase protection and often has a very strong welcome bonus.
Brim Financial Mastercards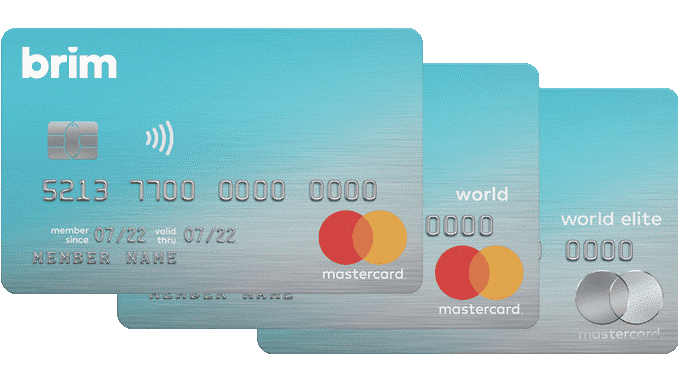 Annual fee: $0, $99 and $199, respectively for entry Brim, Brim World and Brim World Elite Mastercards
Forex fee: None
Rewards earn rate: 1 Point per dollar for the Brim card; 1.5 Points per dollar for the Brim World; 2 Points per dollar for World Elite up to $25,000 in purchases
Additional rewards: Boingo membership with global Wi-Fi access in airports, lounges, etc.; Lounge Key for the World and World Elite; common carrier accident insurance; mobile device insurance; extended warranty and purchase protection
Income requirement: 15,000 for Brim card; $60,000 (personal) or $100, 000 (household) for Brim World; $80,000 (personal) or $100, 000 (household) for Brim World Elite
Brim Financial has three Mastercard offerings, and none of them charge forex fees.
The no-fee, entry-level Brim Card offers 1 Point per dollar spent, plus a Boingo membership included with free global Wi-Fi—a great perk if you're a frequent business traveller.
The mid-range World Mastercard earns 1.5 Points per dollar spent, while the World Elite offering provides 2 Points per dollar spent (both up to $25,000 in purchases).
Brim has a unique digital interface where you simply swipe on the posted purchase to redeem your Points. Very straightforward.
The downside, as with many of these no-fx cards, is a lack of the vital perks: out-of-province emergency travel medical insurance on this card pales in comparison to most other travel credit cards.
Learn more about this card from our review of the Brim Financial World Elite credit card.
HSBC World Elite Mastercard
HSBC World Elite
The HSBC World Elite Mastercard earns HSBC Rewards points and offers cardholders benefits including an annual $100 travel enhancement credit* and free Boingo Wifi membership.
For 2023, we selected this card as the Best Foreign Transaction Credit Card.
Check out our HSBC World Elite Mastercard review for more details.
BONUS
50,000 HSBC Rewards
MINSPEND
$1,000
ANNUAL FEE
$149 (FYF)
FOREX FEES
No
EXPIRY
Sep 29, 2023
HSBC's World Elite Mastercard has full-bodied travel features, no forex fees and very solid earn rates. The card comes with a $100 annual travel enhancement credit allowing you to charge seat upgrades, baggage fees or airport lounge passes to the card and get them redeemed for credit on eligible airlines.
The HSBC World Elite Mastercard also participates in Mastercard Airport Experiences provided by LoungeKey which gives users access to over 850 lounges worldwide (you're charged ~$30 per visit).
While the card has an annual fee, HSBC frequently waives the fee for the first year. In addition, the perks include emergency travel medical insurance coverage for trips up to 31 days.
The card earns 3% in Points (or 6 Points per $1) on eligible travel purchases, and 1.5% (or 3 Points per $1) on all other purchases.
Annual fee: $99 (first year free)
Forex fee: 2.5% standard, but offset by category bonus for foreign currency
Rewards earn rate: Earn 3% in Points on eligible travel purchases, 1.5% on everyday purchases
Income requirement: $60,000 individual or $100,000 household income
At $99 per year, the fee to use this card rings in lower than other Visa Infinite cards at $120 a year—and, as a bonus, the first year is free.
The card earning scheme: 3 points per dollar on foreign purchases and 1.5 points per dollar on your everyday purchases. Since 1 point = $0.01 when redeemed for travel, this brings you 0.5% ahead compared to the standard 2.5% foreign transaction fees, or effectively 0.5% cashback with no forex fee.
The card offers a nice mix of Visa Infinite benefits, from emergency health care coverage of up to $5,000,000 per insured person on eligible medical care and services required, trip cancellation and interruption insurance, baggage insurance and mobile device insurance.
Click here for more details about the Meridian Visa Infinite.
TD Business Travel Visa* Card
TD Business Travel Visa
The TD Business Travel card earns TD Rewards points and gives cardholders the opportunity to earn 9x TD Rewards on purchases at Expedia for TD.
BONUS
175,000 TD Rewards
MINSPEND
$30,000
ANNUAL FEE
$149 (FYF)
FOREX FEES
Yes
EXPIRY
Jan 3, 2024
The TD Business Travel Visa credit card is a bit of a dark horse that you might not find covered on other forex articles. However, it is effectively a no-FX fee card because it earns 6 TD points per $1 spent on foreign currency purchases. TD points are worth $0.005 each so it works out to a 3% earn rate, cancelling out the 2.5% fee.
At the time of writing this card has a nice bonus as well. TD markets it as 100,000 welcome bonus, but this is broken down into a 30,000 first purchase bonus, 10,000 bonus for signing up for e-statements (easy!), with the remaining 60,000 to be potentially earned on spending via a promotional 2x earn rate (ie 9% on ExpediaForTD, 6% on foreign exchange, restaurants, recurring bills, and 2% on all other purchases – good luck!).
The card comes with a nice suite of benefits including: extended warranty (2x up to 1 year additional) and purchase protection for 90 days, travel medical insurance of $2 million for 15 days, $1000 delayed/lost baggage insurance, $1500 trip cancellation insurance, and $500 flight delay insurance (>4 hour delay).
Summary Table of No-FX Fee Credit Cards Available in Canada
| | | | | | | | |
| --- | --- | --- | --- | --- | --- | --- | --- |
| | Home Trust Preferred Visa | Scotiabank Passport Visa Infinite | Scotiabank Gold American Express | Brim Financial Mastercards | HSBC World Elite Mastercard | Meridian Visa Infinite Travel Rewards Card | TD Business Travel Visa |
| Network | Visa | Visa | Amex | Mastercard | Mastercard | Visa | Visa |
| Annual fee | $0 | $139 | $120 | $0 (Brim), $99 (World) and $199 (WE) | $149 | $99 (FYF) | $149 (FYF) |
| Forex fee | 0.0% | 0.0% | 0.0% | 0.0% | 0.0% | 2.5% (offset by category bonus) | 2.5% (offset by category bonus) |
| Rewards earn rate | 1% cashback | 2 pt/$ on travel, groceries, restaurants and entertainment, 1 pt/$ on everything else | 5 pt/$ on dining, groceries and entertainment, 3 pt/$ on gas, transit, streaming services, 1 pt/$ on everyday | 1 pt/$r dollar (Brim), 1.5 pt/$ (World), 2 pt/$ (WE) | 3% on travel, 1.5% on everyday | 3% on travel, 1.5% on everyday | 4.5% on ExpediaForTD, 3% on foreign exchange purchases, restaurants, and recurring bills |
| Income requirement | $15,000 individual | $60,000 individual or $100,000 household | $12,000 individual | $15,000 (Brim), $60,000 individual or $100,000 household (World), $80,000 individual or $100,000 household (WE) | $80,000 individual or $150,000 household | $60,000 individual or $100,000 household | None |
Another Option: US Credit Cards
It's also worth mentioning that if you're already lucky enough to have delved into the US credit card market, they have some great no-fx card offerings.
If you haven't entered the US credit card market yet, consider getting your feet wet with your first US credit card. If you want to go deeper, read our post on the current methods to go about getting an individual tax identification number (ITIN), a tax number you'll need to have to take full advantage of all the great offers down south.
Prepaid Card Options for Travel Spending
Another great option for your foreign currency needs comes from reloadable prepaid debit cards. This is a somewhat recent trend with several companies launching products with competitive forex rates and no-fee ATM withdrawal (an all-in-one solution if you will).
In particular, Stack Mastercard, Revolut Visa, and the Koho Mastercard are worth discussing.
STACK Prepaid Mastercard
Update: as of February 2022, Stack now charges 2.5% on foreign currency transactions, effectively nerfing it as a travel card…very sad.
STACK is a re-loadable prepaid debit card that operates on the Mastercard network.
Importantly, and as with all of the prepaid cards we'll discuss, Stack doesn't come with any ongoing fees, and minimal usage fees as well, including no domestic or international ATM withdrawal fees (with limits – see below) and no foreign currency exchange fees now charges 2.5%.
Nor do they bake a spread into the exchange rates they give you – instead, Stack allows you to exchange currency at the Mastercard rate.
What this means for travel is that you can load up your own currency on the Stack card, then go travelling and withdraw cash as you need it, or make purchases where Mastercard is accepted. This is a big headache removed!
Of course, remember that the ATM provider can also levy a (usually small) fee, so you won't get away completely scot-free (but close to it).
Stack is also quite easy to use, simply install the app on your phone, then load it using direct payroll deposit, Interac e-Transfer, or Visa Debit.
The other caveat is that Stack does have withdrawal limits, most notably the following:
| | |
| --- | --- |
| Maximum number of ATM transactions per day | 2 |
| Maximum Amount per single ATM transaction | $500.00 |
| Maximum Daily Cumulative Amount, ATM | $1,000.00 |
| Maximum Monthly Cumulative Amount, ATM | $2,000.00 |
I would also argue that it might not be the best way to make foreign purchases, given you can use one of the credit cards we discussed earlier to earn points on your purchases abroad and with no FX fees.
If you decide to sign up for Stack, consider using our Stack referral link to help support the blog (we both get $5).
Revolut Prepaid Visa
Update: as of March 2021, Revolut pulled out of the Canadian market. However, its place has now been filled at least partially by the Wise prepaid card and multi-currency account.
Revolut is a newcomer to Canada, and a prominent fintech challenger bank in the United Kingdom and Europe. They offer a variety of 'disruptive services' including international money transfers, fee-free global spending and access to a cryptocurrency exchange.
Revolut offers a larger suite of services in their more well-established UK business, but in Canada, they currently offer a contactless prepaid Visa debit card.
Importantly, they also give you access to the Interbank exchange rate within their app, with access to more than 150 currencies.
Revolut has some very handy features baked into their mobile application, including the ability to freeze your card and to generate a virtual card which has all the same purchasing capability as your regular card.
Revolut has free ATM withdrawal domestic and abroad, but with a bit stricter limits than Stack: up to $400 monthly (2% fee on amounts over that). They do have a premium version of the card for $12.99 per month which doubles this limit to $800.
Another very important limitation to mention with Revolut: they have a markup of 0.5-2.0% to foreign currency transactions occurring outside of market hours (midnight on Friday to midnight on Sunday in London time).
KOHO Mastercard
The KOHO Mastercard is yet another reloadable prepaid card option. This card boasts the following features:
$0 monthly or $9 monthly fee for the premium card
1.5% foreign currency exchange fees
0.5% cash back on all purchases (2% on transportation, groceries, and restaurants with *premium)
5% cashback at select merchants: Altitude Sports, Chef's Plate, Frank and Oak, Greenhouse Juice, Indigo, JJ Bean, Mary Brown's, Pizza Pizza, Pizza 73, Public Mobile, Sunwing, Well.ca → this is called the PowerUp program.
1 free international ATM withdrawal/month (*premium)
No monthly account fees, NSF fees, e-Transfer fees, or interest charges
Free automated savings and budgeting tool
Joint accounts
Automatic price matching program
In addition to some typical features of the other prepaid cards, KOHO offers Joint accounts, a unique price matching program, the ability to lock your card and a disposable virtual Mastercard.
There is a coming feature (you can register for early beta), called KOHO Save. This will allow the balance on your card to earn 1.2% APR interest, which is actually a nice perk if you use the card extensively.
Related: Review: Koho Prepaid Mastercard
The KOHO Premium Mastercard is overall a good card for travelers and saves you the 2.5% FX fee charged by your regular credit card, allowing you to net 0.5-2.0% cashback. You save on ATM fees as well with the premium card.
Unfortunately, due to ATM fees on the free version and lack of no-FX fee, it doesn't really compete with the Stack or Revolut cards.
If you know you'll be spending a lot on the bonus categories or PowerUp partners, especially while you're travelling, it may make sense to go with the Premium card. However, in general, I think most people would do better to grab a Stack or Revolut combined with a credit card like the Scotia Passport Visa Infinite which also earns a category bonus on travel, groceries, restaurants and entertainment with no FX fee and a nice welcome bonus.
Still, the unique features, partners, and all-in-one aspects of the KOHO Mastercard might make this the right choice for some.
Side-by-Side Comparison: Canadian Reloadable Prepaid Debit Cards
If you're having trouble deciding on which of the many available reloadable prepaid debit cards is right for you, use this table below to compare the features of each card.
Card
Stack
Revolut (Standard/free)
Koho (Standard/free)
Mogo
Network
Mastercard
Visa
Visa
Visa
Partner Bank
People's Trust
Bank of Lithuania
People's Trust
People's Trust
Exchange Rate
Interbank rate (Mastercard)
Interbank rate (Visa)
Interbank rate (Visa)
Interbank rate (Visa)
Currency Exchange Maximum
n/a
$8,000 per month, then 0.5% fee
n/a
n/a
Foreign Transaction Fee
2.5%
0.0%
(1.0% for THB, RUB and UAH)
1.5%
2.5%
Load Methods
EMT, Visa Debit, Interac Online
Visa Debit, Credit Card (usually codes as cash advance)
e-Transfer, Direct Deposit (payroll), EFT
e-Transfer, Visa Debit, Canada Post
Credit Check
Soft
Soft
Soft
Soft
ATM Withdrawal Fee
$0
$0
$2-3 (1 free exchange with *premium)
$1.50 domestic, $3.00 international
ATM Withdrawal Limits ($CAD)
$1000 per day
$2000 per month
$400 per month, then 2% fee
$300 per withdraw, $600 per day, $3000 per month
$500 per day
Cashback Rate
0%
0%
0.5%
2.0% (in bitcoin)
Automatic Savings
Yes
(roundups and saving goals)
Yes
(Vaults-roundups, savings goals, recurring payments)
Yes
(roundups and saving goals, full savings account coming)
No
Rewards Program
Yes
No
Yes
No
Rewards Partnerships
Indigo, Frank&Oak, Caudalie, Maple, Turbotax, Clearly, Prana, willful, Lowe's, World Remit
n/a
Altitude Sports, Chef's Plate, Frank and Oak, Greenhouse Juice, Indigo, JJ Bean, Mary Brown's, Pizza Pizza, Pizza 73, Public Mobile, Sunwing, Well.ca
n/a
In general, we would recommend Stack for the no forex fee, slightly higher acceptance of Mastercard worldwide, and slightly better exchange rate.
That being said, none of these cards will draw a hard pull on your credit report, so there's no harm in trying them all and seeing what works for you. Having multiple prepaid cards might also be a good option if you anticipate going over the ATM withdrawal limits for a given month.
Tips for Using Credit/debit Cards While Traveling
Call Your Credit Card Issuer Before Departure
Make sure your card issuer is aware of your travel plans, dates, and which countries you will be visiting. Some banks allow you to do this online. Furthermore, make sure you have a number to call if something happens and you need to freeze the card, etc. This applies to all your cards. Have a paper copy that you keep separate from your wallet, phone etc.
Be Aware of Your Credit Limits
It's natural to spend more than normal when traveling. But beware of your card's credit limit. If it's low, consider other options whether it be having a second card, paying off the card while traveling, or asking for a credit limit increase before the trip.
Travel Insurance and Assistance
Many cards offer travel assistance programs and include things like accident/medical insurance, purchase protection, car rental insurance travel delay/interruption and so on.
You may strategically choose to apply for credit cards that have these features. For that purpose, see our Summary Table or Credit Card Comparison Tool.
Regardless, you want to make sure you know the details of your card's protections, including the eligibility requirements. For example, some cards will only provide protection/coverage if the purchase (e.g. a flight) is made on the card whereas others do not have this requirement.
Avoid Dynamic Currency Conversion (DCC)
Some ATMs credit card machines or merchants may give you the option to use USD, pounds, or your home currency rather than the local currency. This involves DCC. You may have a better understanding of the cost of what you are paying for, but you are actually being charged a higher exchange rate imposed by the firm handling the transaction.
Assuming you have a no-fee card, it's better to charge the local currency and let Mastercard, Amex, Visa etc handle the conversion at their more competitive rate.
Locate ATMs Before Your Trip
This may sound a bit anal, but it really will save you a headache once you get there. Locate ATMs beforehand that participate in your network. Visa and Mastercard both have their own locators.
On EMV Chip Cards
EMV chip cards are more convenient when travelling abroad. Most merchants will still accept ones without it, but for automated payment kiosks, you may find yourself out of luck. EMV cards are also more secure for making transactions abroad.
Fortunately, most credit and debit cards in Canada have upgraded to EMV technology. If your card is older and doesn't have one, consider contacting your bank or credit card company and asking for an upgraded card to be issued. This should be free of charge.
Other Don'ts
Do not use a credit card to withdraw cash at an ATM
Do not use a debit card for purchases
Do not use out-of-network ATMs when possible.
Do not get local currency at airport kiosks.
Do not rely on mobile wallets.
Do not rely on just a credit card or debit card (unless you know exactly where you'll be able to use the debit to withdraw cash fee-free).
Money Transfer Services
One final option when it comes to having foreign currency is to use money transfer and international remittance services to exchange foreign currency. We mentioned Revolut above, which acts as a money transfer service within its app, along with its prepaid card. There are several other companies that specialize in this form of money transfer, including World Remit, Transferwise, Skrill, and Xoom.
In another post, we have gone more in-depth into some of these services to understand the cheapest way to convert CAD to USD (or other foreign currencies). Below, we've compiled a comparison chart below to help you decide if one might be a good solution for you. I have only personal experience with WorldRemit and Transferwise, which both offer fairly good forex rates, and promotional sign-up offers which give you a few free transactions to start.
These services are best used when you know in advance that you need a large amount of cash transferred, and a foreign bank account to store it. Maybe you're going to the US for an extended trip, and will need money to pay off your US credit card purchases?
If so, these services are definitely something to consider.
Canadian Money Transfer and International Remittance Services Compared
Service
World Remit (Canadian)
Transferwise
Skrill (Canadian)
Xoom (PayPal)
Details
ID Verification
If sending > $1,000
Yes
For Paysafecash and to increase limits
If sending > $1,000 (per day)
Accepts Prepaid cards?
Yes
Yes
No
Yes
Accepts Credit Card
Visa, Mastercard
Visa, Mastercard, Maestro
Visa, Mastercard, Maestro, American Express, JCB
Visa, Mastercard
Cash Advance w/ Credit Card?
Mostly yes, YMMV
Mostly yes, YMMV
YMMV
YMMV
Fees
Transaction Fee
Varies
Varies
3.99%
Various deposit/withdrawal fees
$0.00 if > $1,000
charges above mid-market rate
Card Processing Fee
None
1.8% (debit), 2.3% (credit)
2.5%
~2.10% (debit or credit)
Bank Transfer Fee
Varies by bank
None
1% (Paysafecash)
$2.99
Limits
Send limit per 24 hours (CAD)
$40,000
$9,500 (direct debit)
$25,000
$12,500 (level 2), $75,000 (level 3)
Send limit per transaction (CAD)
$4,000
$3,000 (debit or credit), $1.5 million (bill payment or wire)
$25,000
Promotions
Referral
$30 for you, $30 for referrer
Free first transfer up to 500 GBP
Promotional exchange rate
-
Promo code
'3FREE': three free transactions
-
-
-
If you really want to get fancy with international remittance, you can get even closer to interbank rates by trading using forex exchanges and with a technique called Norbert's Gambit – we'll likely cover how to do this in a separate post in the future. However, it's usually only worth the hassle when transferring large amounts of money.
Conclusion
As we all know, there is no one-size-fits-all strategy when it comes to planning your travels, and foreign money needs are no exception. It's ultimately going to depend on your destination(s), and the nature and extent of your anticipated spending.
In general, I find having two good no-FX credit cards, one Visa, and one Mastercard, along with my Stack card, is more than enough for most trips. My credit cards cover most of my purchases, and when I need to use cash, I can load and withdraw using my Stack card as I need it.
What is your approach to foreign currency when you travel? Let us know in the comments!
Happy frugal flying!
Reed is addicted to the art of earning and redeeming travel points, and frequently pairs his trips with his other hobby: photography. Through Frugal Flyer, Reed aims to distill some of the complex and esoteric points strategies into digestible information. Furthermore, he hopes to use his technical expertise to develop invaluable applications and tools for the travel community.
Latest posts by Reed Sutton (see all)